WhatsApp Business API for D2C brands – The Missing Piece in Your User Engagement Puzzle
When it comes to building an online community, one of the biggest challenges most D2C brands face is the ability to connect with their audiences in a more personal, one-to-one setup. WhatsApp Business API bridges this gap by providing an opportunity for brands to exercise personalization at scale.
With over 2 Billion worldwide users (400+ Million in India alone), there is a high chance that your customers have an active WhatsApp account. With cheaper internet tariffs and lower costs of owning a smartphone, India becomes the largest market for WhatsApp. In fact, in terms of adoption, WhatsApp stands third in global social media rankings (source: Datareportal.com)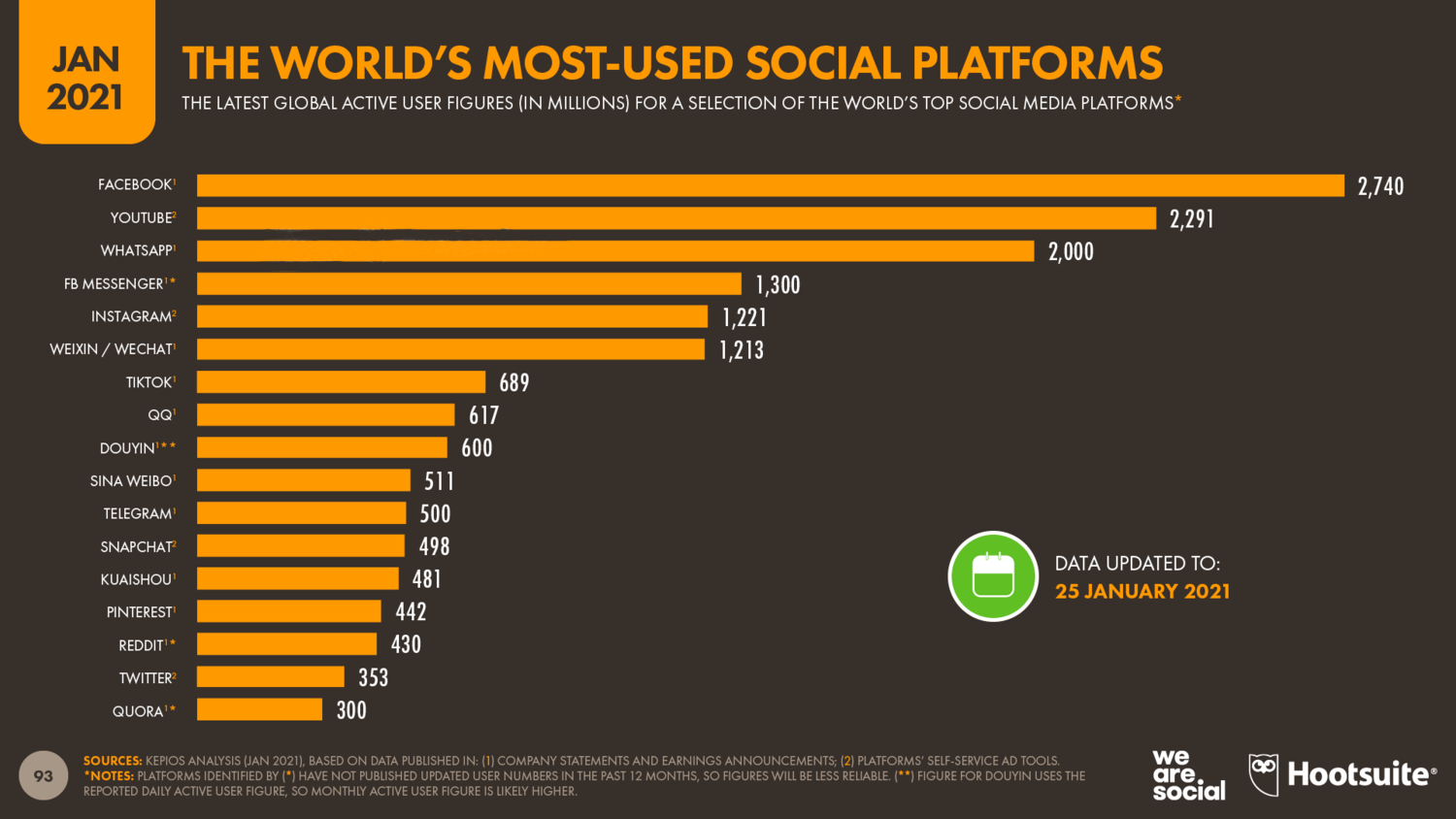 But as you manage a plethora of channels, is it necessary to add another one to your channel mix? Is it worth all the effort?

We, at WebEngage, analyzed millions of data points across industries, geographies, and consumer base to understand the user engagement trends. We found out that the engagement rate on WhatsApp is a whopping 60%. 
So, if WhatsApp isn't a part of your channel mix already, it's about time you consider it!
Why should WhatsApp Business API be a part of your omnichannel user engagement strategy?
It's a no-brainer that highly engaged users are your most loyal customers. The Internet has made it super easy for brands to communicate with their users. And with all the data they've accumulated over the years, they can even predict what your next purchase is going to be. This inevitably has led customers to expect more from brands. They want a personalized experience, something that no other brand is doing. They want fast, tailor-made answers to their queries.
That's where WhatsApp Business as a user engagement channel really shines. You can deliver hyper-personalized experiences for your users at a scale of millions. More so, unlike all other channels, this is an instant, two-way communication street. Your customers can talk to you directly and they love it!
However, there are a few important pointers that you need to keep in mind before getting started with WhatsApp Business API for your organization. For starters, WhatsApp Business API is a highly regulated platform. It is aimed at transaction-only messaging and every new email template has to be verified by WhatsApp before you can trigger a campaign. You need a WhatsApp partner to help you set up the API account, get a business number and verify your account. You cannot do it by yourself. (Well, folks at Kaleyra can make the entire process a breeze for you!) And most importantly, it does not have a user interface like the usual WhatsApp account you've been using.
But the new-age business communication solution is worth it all.
1.
WhatsApp Business APIs help with rich content
With WhatsApp Business APIs you can send text, images, videos, gifs, stickers, attachments, and all the cool things you can do on a normal WhatsApp account. You can send invoices, payment confirmations, reminders, updates and so much more through WhatsApp.
Let's take the Ed-tech industry as an example. Customer retention is a major revenue strategy for Ed-tech firms. They need the customers to come back and learn more. Just selling the course is not enough. And that's where a great user experience comes into play. Uniconnect, World's First & Largest Online University Fair Platform, used WhatsApp reminders to inform their students of upcoming events/fairs. They saw a 250% uplift in student attendance, eventually snowballing into a 16% growth in conversions.
2. Connects with the CRM
WhatsApp Business APIs do not have a UI like the traditional app. In fact, it sits on top of your CRM just like any other push channel. You can send messages right from your CRM and provide the user access to multiple teams in your organization. Your marketing teams can run campaigns, your product team can send announcements and your support team can resolve customer queries.
But the best part is, you can run personalized drip campaigns based on user actions. With WebEngage, you can set up user journeys, define events, message templates, and track conversions right from the dashboard. With Kaleyra, you can set up your business account, create chatbots and design rich media communication using interactive buttons. We've got you covered!
3.
Provides a seamless user experience
Customers hate it when they have to start a conversation all over again when they switch channels. By adding WhatsApp to your channel mix, you can make sure that your customers can initiate a conversation on one channel and can continue the rest of their conversation on WhatsApp. You can redirect your users with a single click. You can have pre-typed messages with context and chatbots that are built with the same logic as your website and Facebook/Twitter messenger bots.
Brands today struggle with WhatsApp marketing strategies because they are unable to provide this seamless experience on a two-way communication channel. For a successful WhatsApp marketing strategy, you need to have 3 things: an API account to set up the channel, a chatbot to enable two-way communication, and a marketing automation platform to automate mass communication.

Here's how some of the leading brands added WhatsApp Business API to their user engagement strategy:
1.
Shaw Academy (Ed-Tech)
Shaw Academy, Ireland's leading online education platform wanted to contextually engage users at scale, accelerate free-to-paid course enrolments and retain their existing students. Using WebEngage's multi-channel user engagement strategy (Email, WhatsApp, and Web-Push), they were able to get a 100% increase in class attendance, 25% growth in revenue through multi-channel campaigns, and 20% reduction in membership cancellations.
Read the complete story on how WhatsApp Business API played an integral role in the growth story here.
2.
Prestivalore (Financial Services)
PrestiValore, an Italy-based credit lending company, wanted to streamline the remote lending process and resolve many of its communication challenges with a robust communication platform to swiftly address its customers' queries and help them obtain loans in a hassle-free manner. Kaleyra, a global cloud-based communication platform, perfectly matched its requirements and provided an apt solution to improve PrestiValore's communication with its users.
Read the complete story on how WhatsApp Business API played an integral role in the growth story here.
3.
HomeLane (Home Interiors)
HomeLane, India's leading interior design brand wanted to increase the pool of qualified leads and convert them to paying customers. Using the WebEngage platform for behavior-based, multi-channel user engagement strategy (WhatsApp, Email, SMS, Web Push), they were able to get a 15% MoM increase in the number of qualified leads, 194% increase in the number of consultations booked, and 148% growth in revenue.
Read the complete story on how WhatsApp Business API played an integral role in the growth story here.
4.
Verisure (Security Automation)
Verisure is a leading global player in the home and office automation industry. Until recently, Verisure had been communicating with its customers primarily through emails, phone calls, and the chat feature on their app. Verisure now wanted to introduce a channel that facilitated real-time, two-way, engaging interactions and was actively used by customers. Kaleyra helped Verisure increase conversational engagement and improve customer experience, with its WhatsApp Business API.
Read the complete story on how WhatsApp Business API played an integral role in the growth story here.
5.
Go-MMT (Online Travel Agency)
Go-MMT, India's leading OTA platform wanted to provide a seamless user experience to its hotel partners and increase its monthly active users using a multi-channel user engagement strategy (Email, SMS, WhatsApp, Web Push, Mobile Push, In-App, and Web Overlays). Using WebEngage's customer retention platform Go-MMT was able to get a 1.3x increase in Monthly Active Users.
Read the complete story on how WhatsApp Business API played an integral role in the growth story here.
In Conclusion:
WhatsApp Business API can help you supercharge your omnichannel user engagement strategies, boost your bottom-line figures and create a community of loyal customers. If you are a consumer business with anything over 10k MAUs, we suggest you create a WhatsApp Business API account and explore opportunities of integrating it into your user engagement strategy.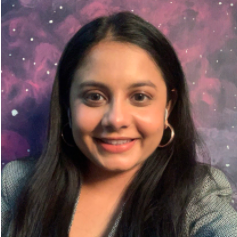 Forum Sheth
Head of Content Marketing, WebEngage
Forum is a content crackerjack having spent over six years in the B2B SaaS space. Currently, she leads the Content Marketing Team at WebEngage with a mission to create content that strikes a chord with the product and marketing professionals, in a massively crowded SaaS space. Forum put her foot in the door as a Content Writer at India's first email marketing giant, Netcore. After which she started working as a freelance host and writer for organizations like Ford Motors, Crossword Bookstores, and Reliance Energy among others. 
When Forum isn't writing her next email newsletter or preparing content editorials, she's usually found writing short stories, hoarding coffee mugs, or designing her next tattoo! Forum is a Mass Media graduate with honors in Journalism from Mumbai University.