KALEYRA RCS AND A2P MESSAGING SERVICE
Use RCS messaging to transform A2P communications
Rich Communication Services (RCS) brings a new level of interactivity to A2P messaging. Use it to create compelling, branded content that engages your audience and makes them an active participant in conversations. Thanks to the acquisition of mGage, Kaleyra can now better transform your customer service, marketing and transactional messaging capabilities through our combined knowledge of this exciting messaging channel.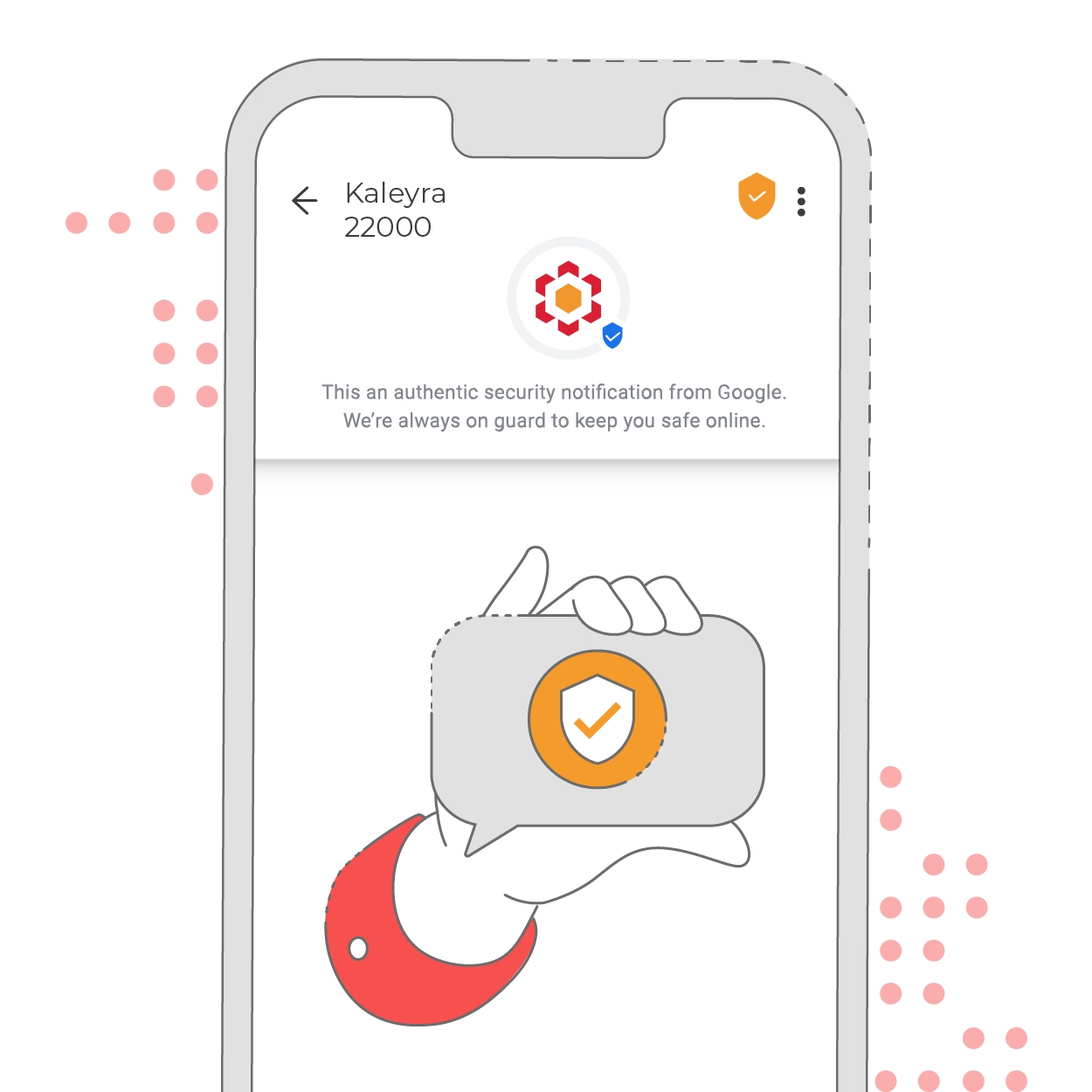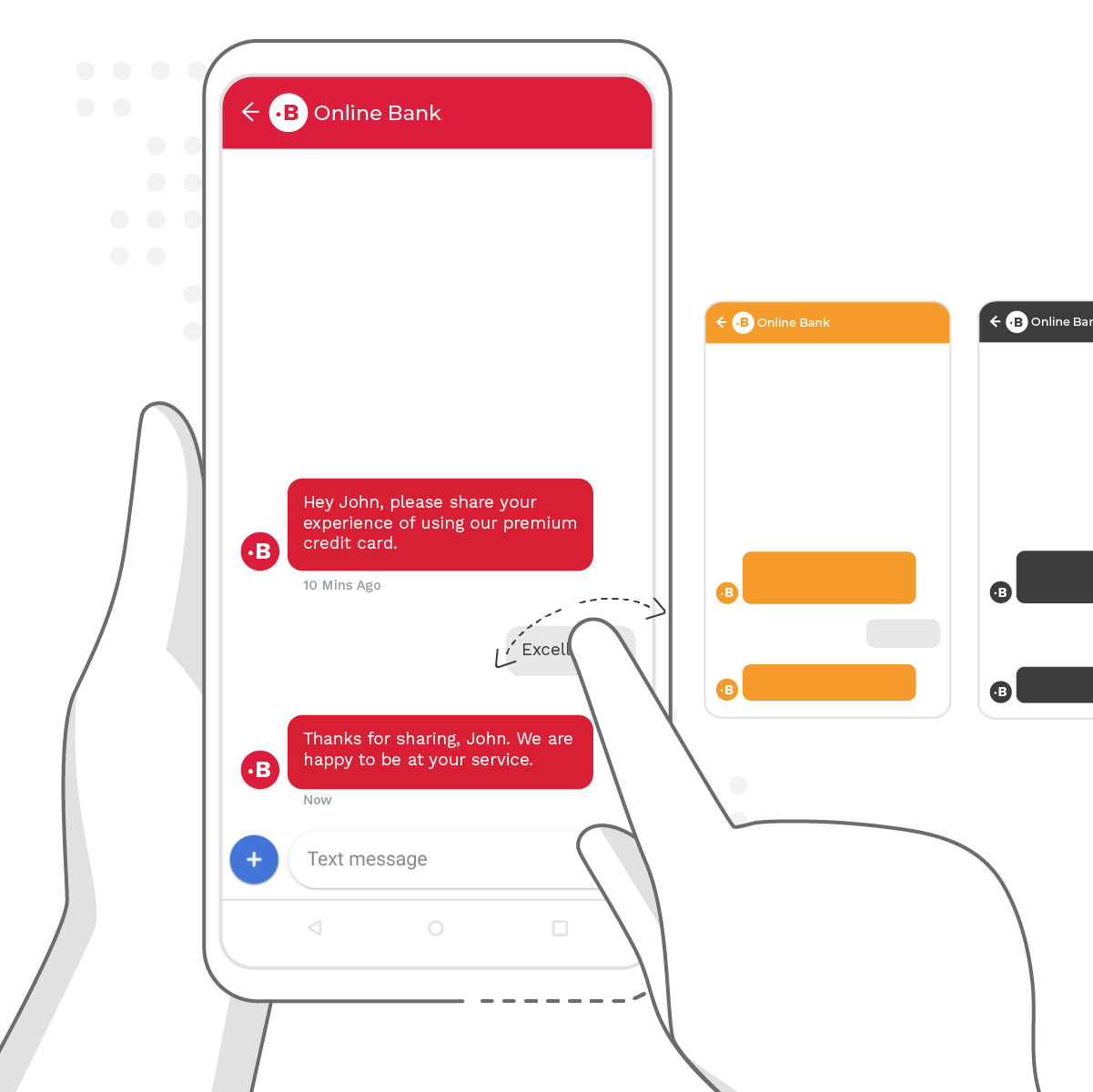 Strengthen Corporate Branding With RCS Messaging
Consistency is critical when it comes to establishing a corporate identity with your customers. RCS allows you to retain your corporate branding and identity when communicating with your customers.
With the ability to use custom colors, logos and your brand name as the sender ID, you can send messages that maintain the look and feel of your apps, websites and other digital offerings. In addition, customers know they can trust your messages with a branded and verified sender name.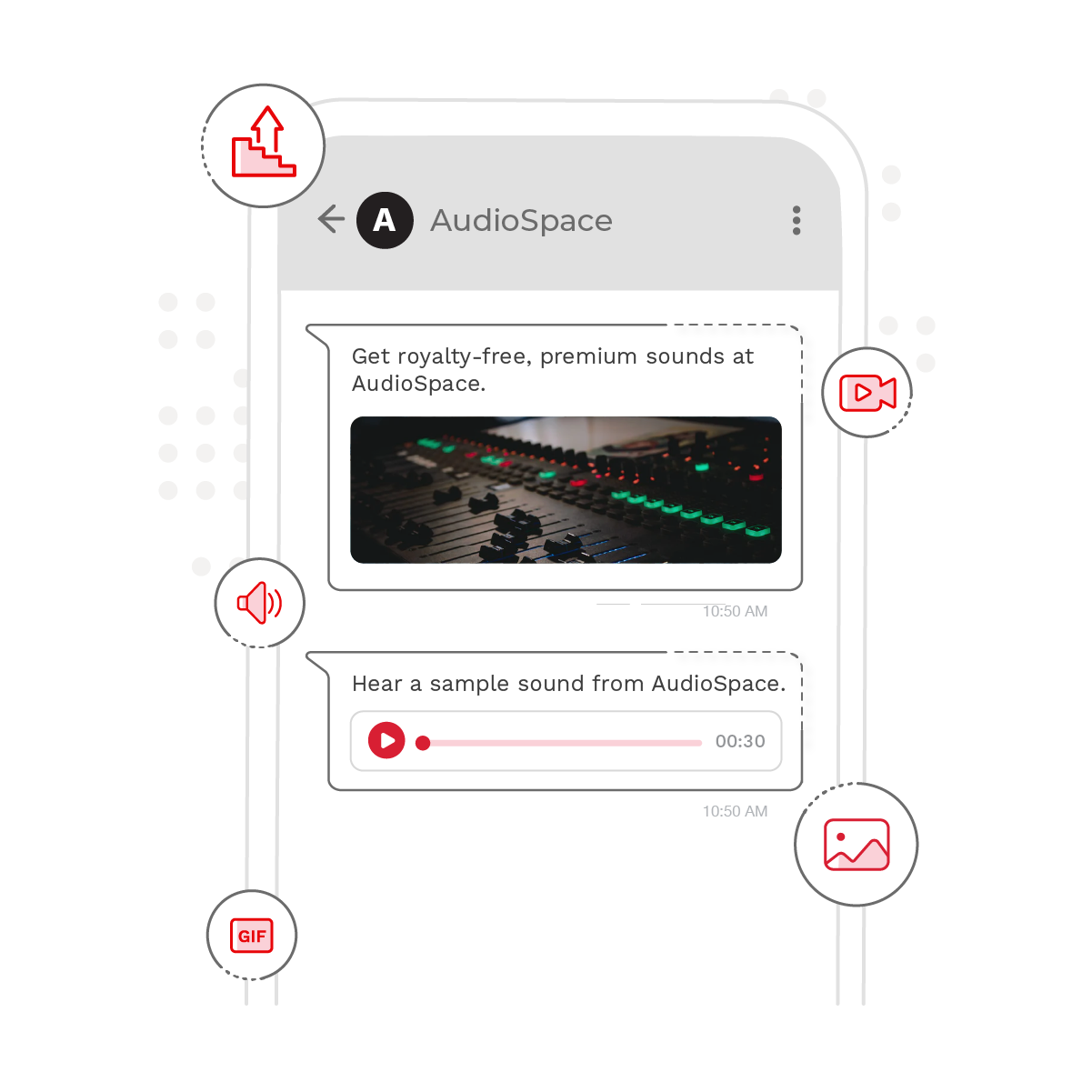 Keep Customers Engaged With Rich Media Messages
Research has proven the power of rich media to attract attention and encourage interaction. For example, banner ads with rich media have been proven to have a higher click-through rate than their static counterparts. RCS messaging allows you to take advantage of dynamic media in ways that go beyond what was previously possible.
Create messages with content that your customers will be excited to open and want to share. RCS messages can include rich multimedia components without the size restrictions of MMS messaging. Files supported include high resolution images, animated GIFs, and audio and video clips.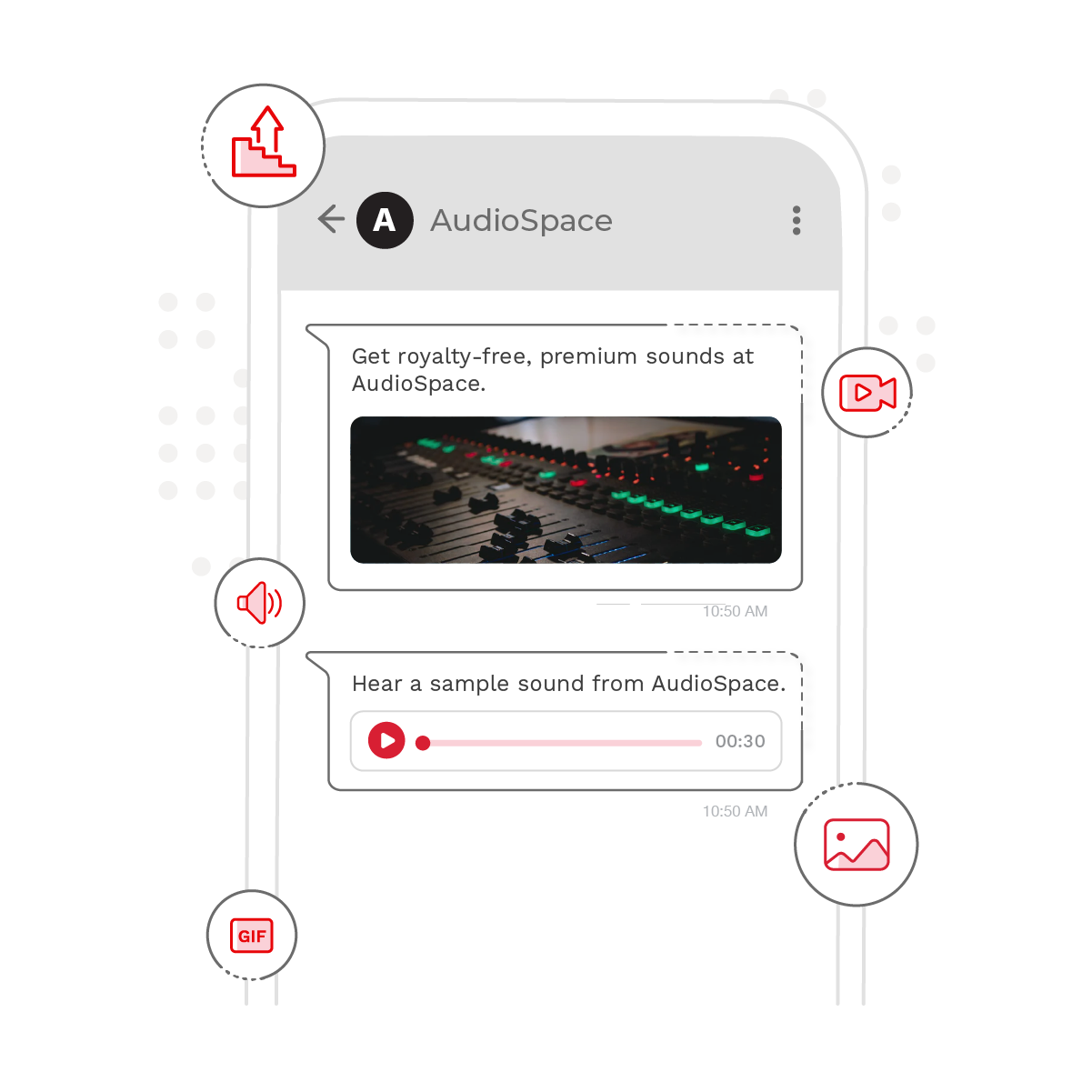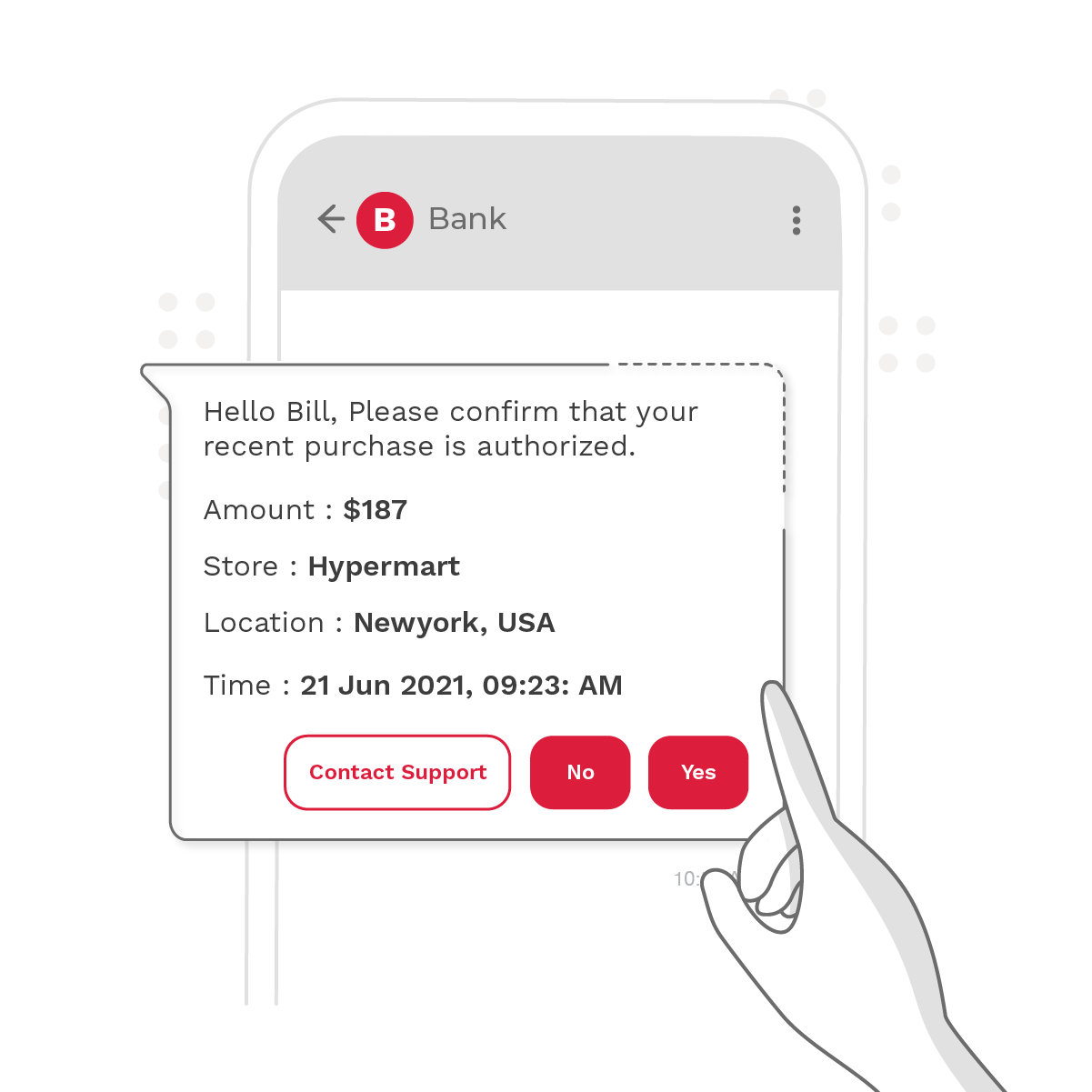 Increase Conversions With Real-time Interactions Through RCS Messaging
Consumers expect interactive mobile experiences, whether it is a customer care interaction with their bank or making a purchase at an online retailer. Driving customers to an app isn't enough as most apps are never downloaded or used. According to Forrester Research, the average consumer spends 84% of their phone time using five downloaded apps.
RCS solves this problem by bringing new interactivity to messaging. Buttons with suggested replies drive engagement while encouraging instant, error-free responses. With RCS messages, customers have an instant way to call or text, open an app or initiate and complete a purchase.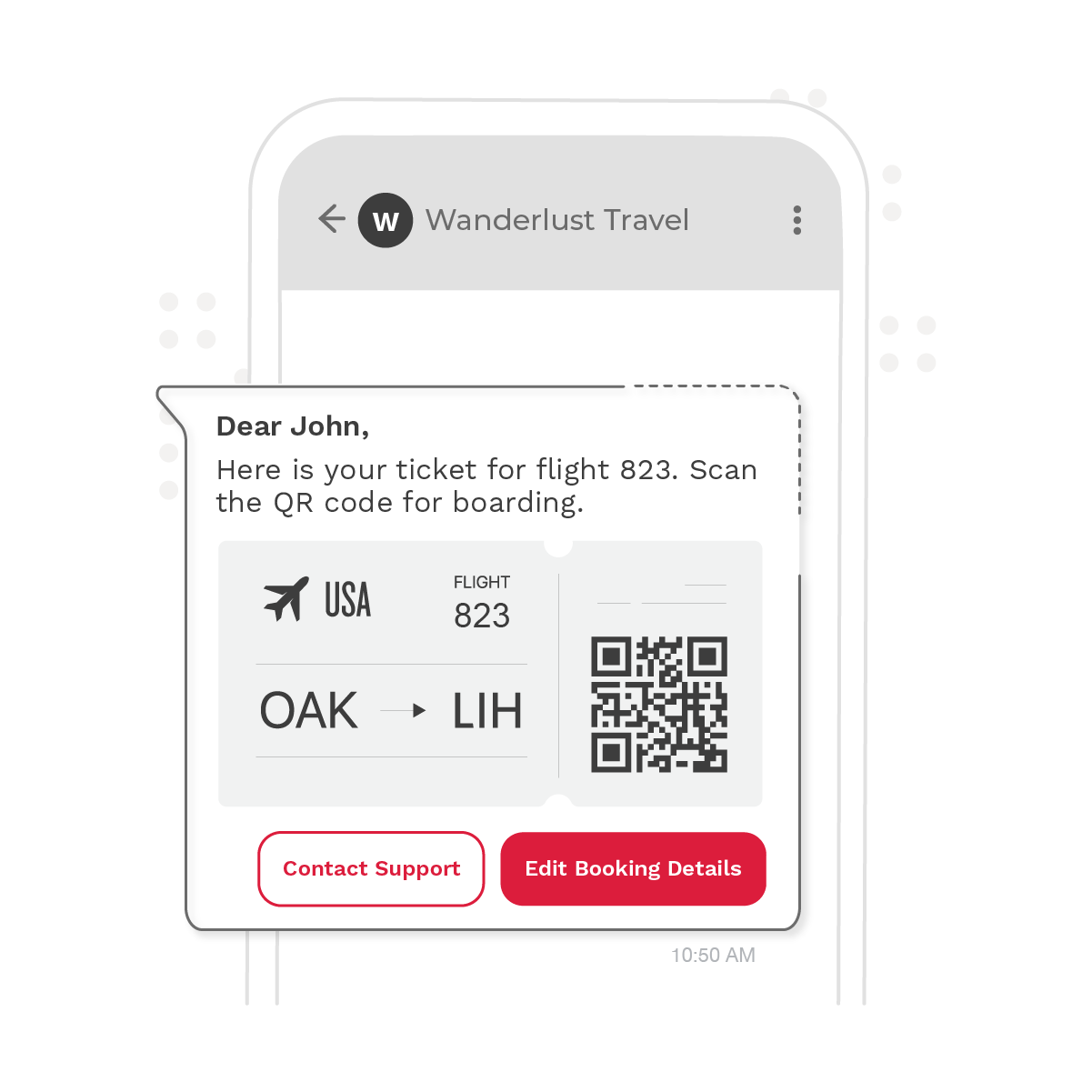 Boost Customer Experience With Dynamic Ticketing
Printed tickets are becoming a thing of the past. Consumers expect ticketing through their mobile device through apps. However, not every consumer wants to rely on an app for ticketing. RCS's rich multimedia capabilities allow you to provide a complete ticketing experience using a familiar, text messaging environment – an option that is trusted by customers.
Travelers can receive a working boarding pass via RCS messaging that can be scanned at the gate or terminal. Dynamic buttons allow them to make changes to their itineraries (such as changing flights or booking a hotel room) seamlessly, or contact your customer care team for additional help. RCS also provides the comfort of being able to access tickets regardless of Internet connectivity.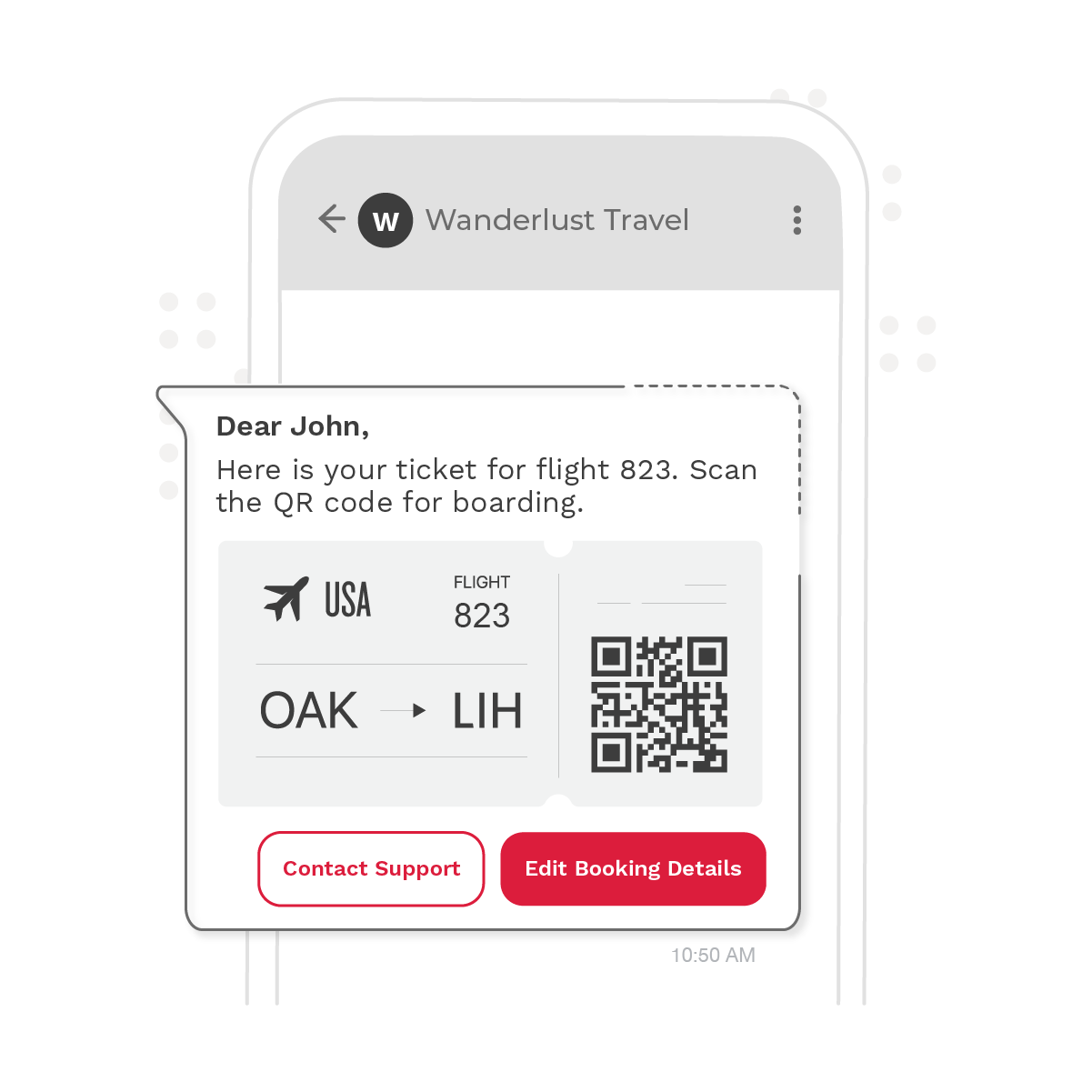 Connect with our RCS Messaging expert
 Proven Communications Technology