Go Global with
Cloud Numbers
Get access to toll-free, mobile and local phone numbers in over 190 countries for voice and messaging applications.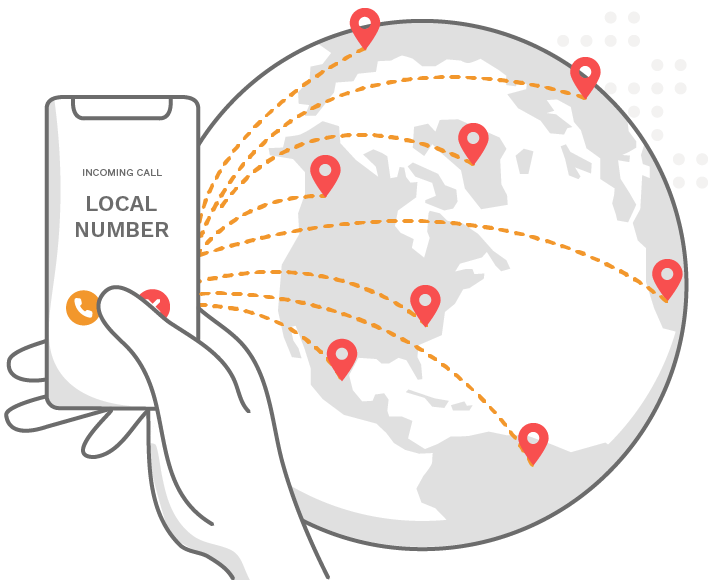 Get a number in a few clicks: we're constantly making new numbers available so that you always find what you need

Transform your business operations with direct inward dialing (DID) by routing incoming calls to agents' mobile devices

Simple Setup for Remote Work
Take customer calls from anywhere, anytime. Your agents can work remotely and help your customers day in, day out.
Phone numbers to support your business
Communication APIs for Developers
Simple to use, with a response time of 5ms
Build messaging and calling functionalities on top of virtual numbers right into your apps with our powerful REST APIs, with 99.99% uptime.
 Proven Communications Technology
We're ready to help you design the perfect communication experiences for your customers.