Conversational bots to delight customers
Automate chatbot customer care interactions with AI-based conversations that solve the customers' problems in real-time.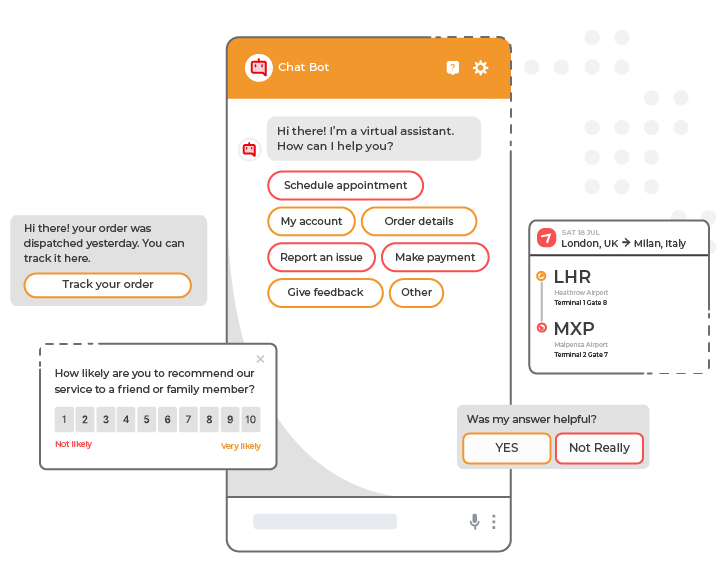 Boost brand image by answering your customers' queries in real-time.
Give your brand a human voice and interact in a deeply-personal way within a conversational chatbot UX design.
Set the chatbot up to work with your WhatsApp account with our simple APIs.
Harness the power of Artificial Intelligence and Machine Learning
Leverage pre-set data types and natural language processing algorithms to fully understand the context of customer requests.
Feed in data to instruct your conversational chatbot dataset and facilitate continuous improvement of your bot's ability to speak like a human. 
Pass the conversation over to customer service representatives at the appropriate moment, without losing context.
Chatbots can serve your customers around the world in the language of their choice, with intelligent language switching.
Give your chatbots the power of integrations

Kaleyra's chatbots work with WhatsApp for Business APIs. Get your brand on the most used instant messaging app globally, today.

Thanks to native integrations with enterprise CRM and marketing software, your chatbots get the mot updated data about your customers in real-time.
 Proven Communications Technology
We're ready to help you design the perfect communication experiences for your customers.