KALEYRA CAMPAIGN MANAGEMENT
Manage multi-channel customer communication from a single place
Kaleyra's cloud-based, enterprise-level campaign management platform lets you create better customer experiences with SMS, MMS, Push, and OTT messaging.
Develop intelligent, multistep programs through our easy-to-use, no-code cloud platform, or integrate it with your existing external API services.
Thanks to the acquisition of mGage, Kaleyra provides businesses with best-in-class service and support, along with a scalable solution that grows as you expand your communications.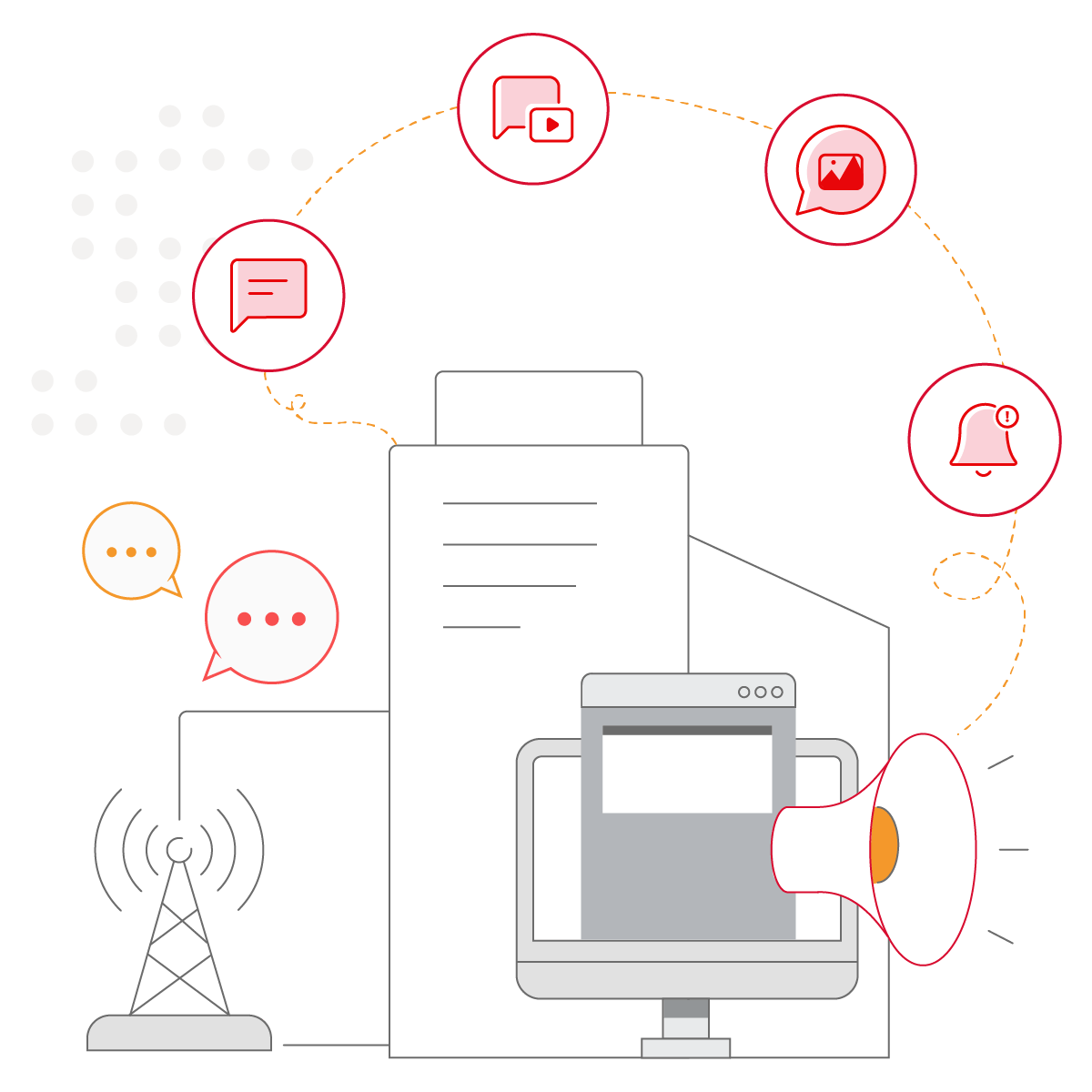 Follow customers throughout their buying journey

Acquisition
Build a database of customers who want to interact with your brand and receive relevant information.

Sales Growth
Target customers in your opt-in database with relevant information such as sales alerts and coupons.

Loyalty
Provide special offers exclusively to loyalty club members/frequent shoppers such as "bonus" coupons, sales and special events.
Tailor messages to the right customers at the right times
Kaleyra's Campaign Management platform provides you with the tracking and retargeting tools you need to create repeat business or bring consumers back into the buying cycle. Gathering personalized information such as location, purchase history or demographics provides opportunities to target customers with the right message, at the right time.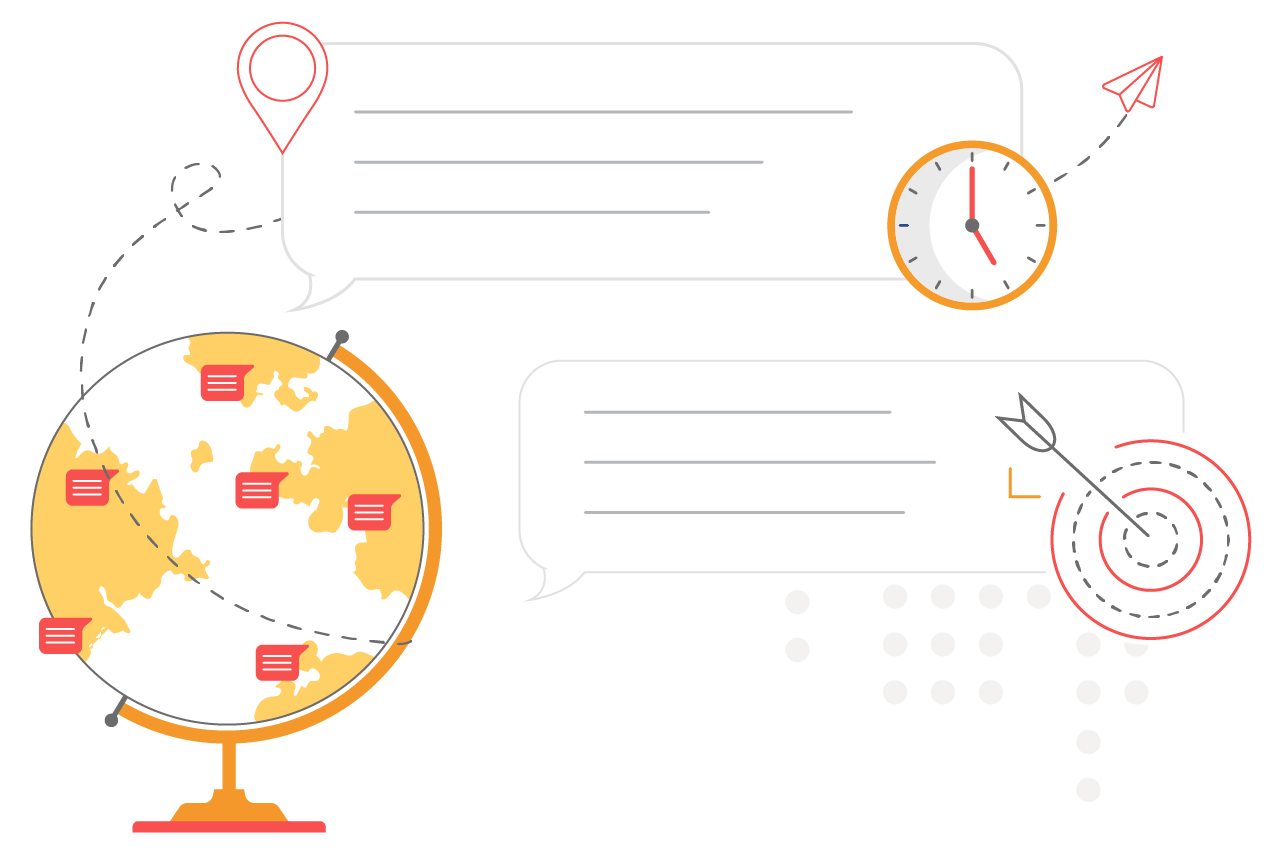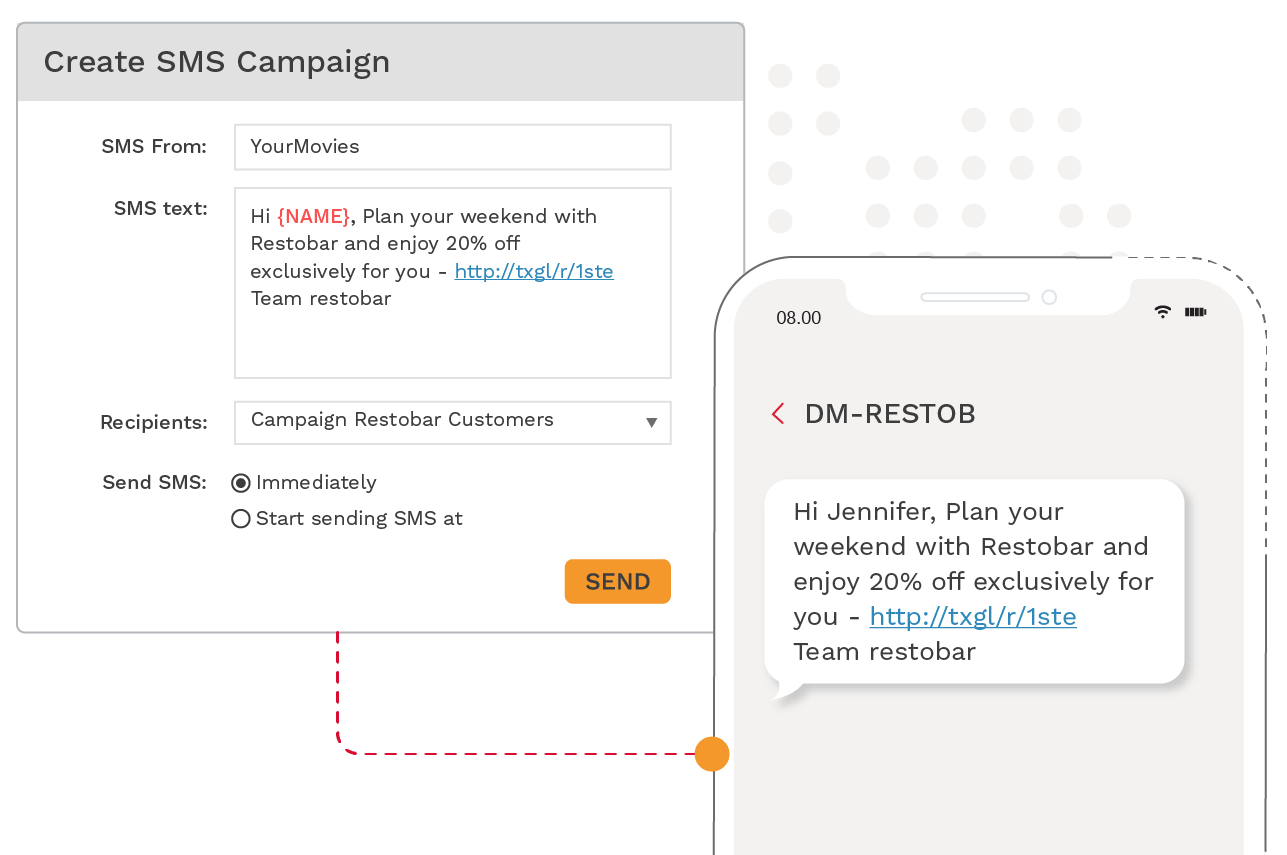 Send personalized messages to customers
Flexible API integrations allow you to pull information from external services such as your CRM and dynamically insert it into your messages.
Broadcast Messages also support advanced features such as message delivery by time zone or by delivery window, or throttled message delivery at a specified rate.
Receive and respond to incoming text messages from customers
Receive instant notification within the app or via email when a chat message arrives. Build pre-scripted responses to quickly answer Frequently Asked Questions. See all activity at a glance, from active customer care sessions to customers who are waiting for response or need follow-up.
Gain a more complete picture of your current customer care needs and avoid having multiple agents work on the same customer's case.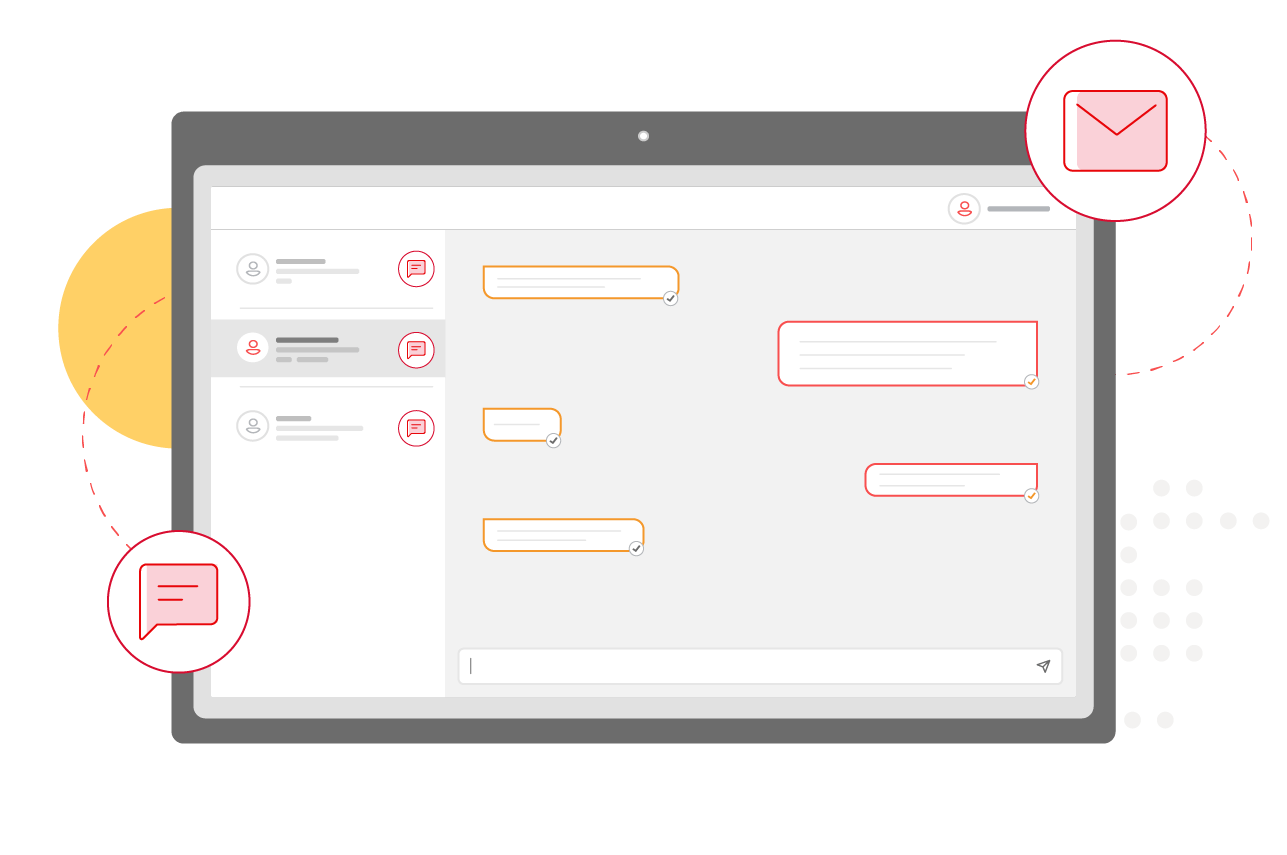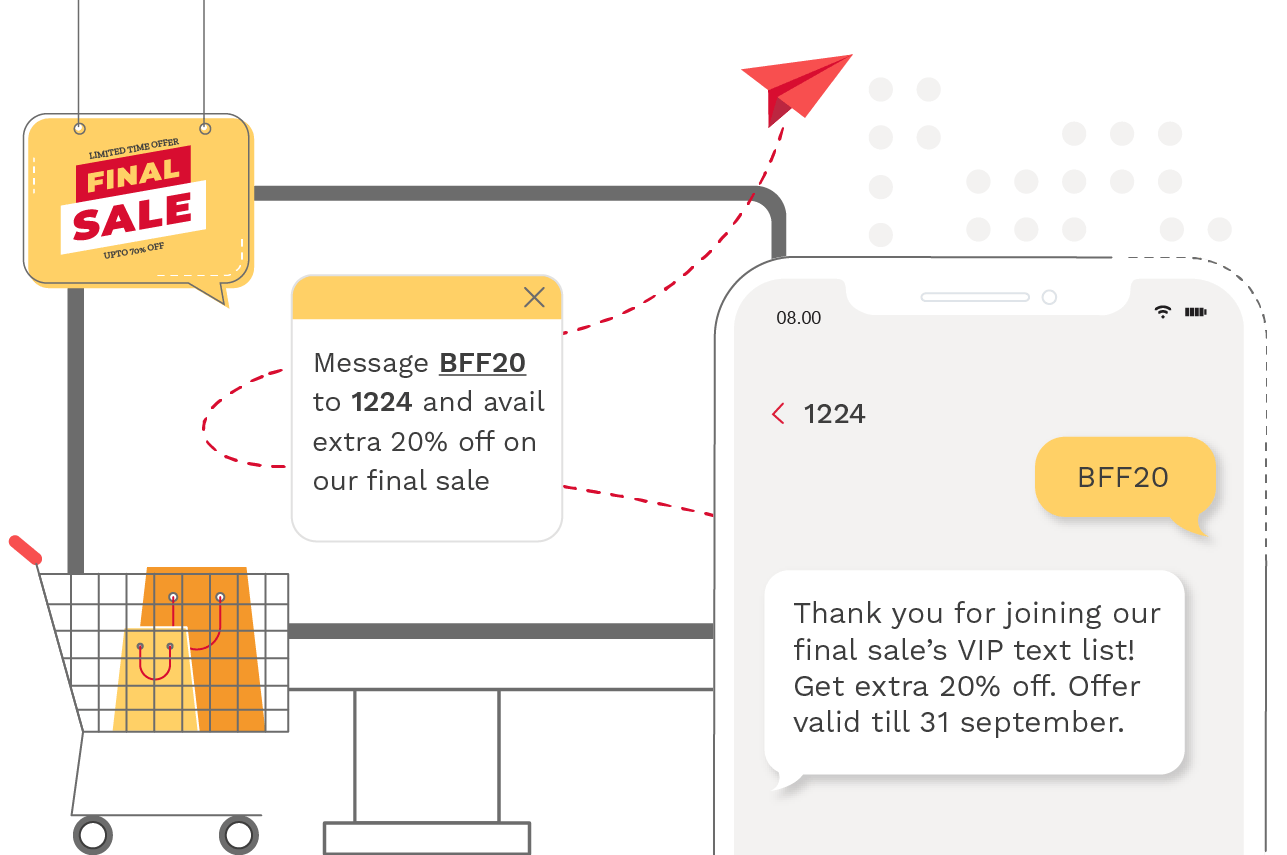 Take recipients on a unique path based on their responses and personal information
Interactive programs such as coupons, sweepstakes and surveys can be implemented immediately through pre-configured templates, while more sophisticated programs can be customized for the most detailed level of customer engagement.
Do more with Kaleyra's Campaign Management platform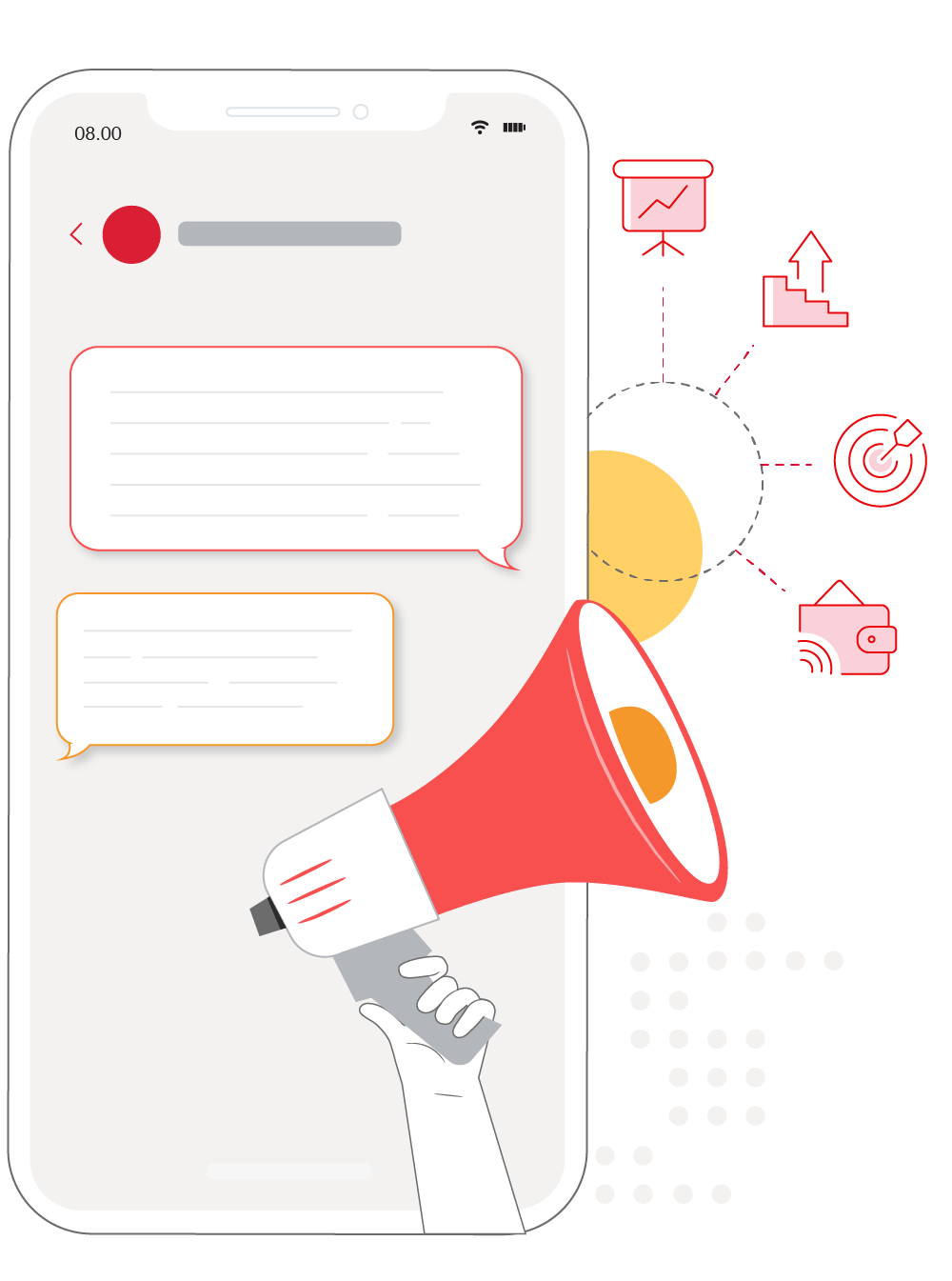 Talk to one of our experts!
Please fill your information below and someone from our team will get in touch.
 Proven Communications Technology
We're ready to help you design the perfect communication experiences for your customers.