8 benefits of SMS marketing for your business Success
Several industries have woken up to the incredible benefits of SMS marketing in enhancing business communication. But its true potential lies in providing a conversational messaging experience where customers feel heard and values.
Until recently, SMS or text messaging was predominantly used for personal conversations. A2P (Application-to-Person messaging) is used for business messaging to send text messages from software to mobile users and it allows brands to send huge volumes of automated business messages to customers. It was only when the world witnessed a steep increase in smartphone usage that businesses started to realize the scope and importance of SMS in their overall marketing strategy.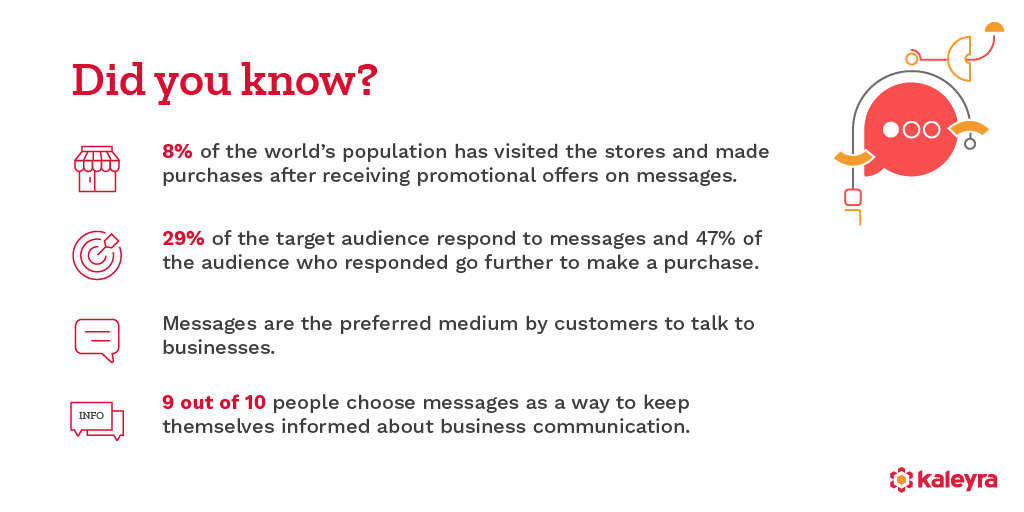 Text marketing is one of the easiest ways of business communication. But its true potential has still not been completely harnessed. Furthermore, SMS can be used not only to engage existing customers but also to explore new audiences. Transactional Messaging can also be used to deliver timely messages. The benefits of text messaging for businesses are too good to be ignored.
The main benefit of text marketing depends on the constant presence of mobile phones in our lives. It is therefore a question of sending a communication to the device closest to the person.
The advantages of bulk text messaging include the low cost of the service and the high reachability of the right audience. You can also use sms short code and long code for various marketing purposes.
Almost 60% of users reply to a text message within 1-2 minutes
45% of prospects choose a brand after getting an SMS.
67% of users prefer texting with a business about scheduling and appointment to email or phone communication.
Benefits of SMS marketing that will help strengthen your business:
1. High open rates
One of the top benefits of bulk SMS is that text messages have the highest open rates when compared to phone calls or emails. 98% of the messages sent are opened, making SMS services a boon to all enterprises seeking quick and effective customer service.
2. Better conversion rate
Even with the high usage of instant messaging via apps, the advantages of SMS in business are plenty. For instance, SMS still witnesses a better conversion rate than all its new-age counterparts. People are more likely to visit your business and take action on promotions or offers shared through SMS than via any other marketing service.
3. SMS is inexpensive
To add to the benefits of bulk SMS further are Cloud messaging services, which make SMS a highly cost-effective option. Cloud telephony providers offer Bulk SMS options via SMS API or their platform, which allows businesses to reach out to thousands of customers in a few easy steps. When compared to other forms of marketing like billboards, television ads, mobile ads, or magazines, SMS is more budget-friendly.
4. Greater audience reach
With the increase in usage of smartphones, Statista reports that in 2018, 52.2% of all online traffic was generated through mobile phones worldwide, making SMS the choice of communication for many businesses.
One of the top advantages of SMS in business is that receiving a text message does not even require internet connectivity; just a working phone is enough. With the heightened usage of phones, SMS is nothing less of a goldmine. Businesses can utilize the opportunity to reach customers right on their fingertips which gives them the advantage of reaching a larger target audience.
5. Instant delivery
In order to reap the benefits of text messaging for businesses, one must ensure they are associated with a good Cloud telephony provider that has strong network operator connections across the world. This network-operator relation can be of great use when businesses want to deliver time-bound OTPs.
Kaleyra, a global leader in cloud communication, has network connections across 190+ countries worldwide. Messages triggered from Kaleyra's SMS gateway platform are delivered in milliseconds. With such swift delivery of messages in seconds, businesses can reach customers in the blink of an eye.
6. Campaign success visibility
Once bulk SMS campaigns are triggered, the next thing businesses need is insights on the performance. They can use these details to plan their text marketing strategies, and reach the right audience to garner more attention.
Cloud telephony providers offer real-time data and detailed graphical analytics, like the number of messages delivered, timestamps, the status of the message, whether the customer has read it, which browser was used to visit, geolocation, and much more. Such data helps businesses in understanding who their target audience is, how successful the campaign was, and what steps need to be taken for future campaigns to gain more audience.
7. Easy Opt-in/Opt-out
Though regulatory compliances are high with SMS when compared to email marketing, the advantage of SMS in business is that messages still have an easy way out if the customers do not want to hear from the business.
Short code and long-code numbers provide customers the option to choose whether they want to Opt-in or Opt-out of messages. The response is instant and businesses can configure simple keywords for customers to respond easily. This simplicity increases customer satisfaction along with gaining customer loyalty because they have an exit route if they wish to stop receiving messages.
8. Flexible and reliable
Businesses can use SMS services to announce an ongoing sale, provide discount coupons, offers, or inform customers about a new store that has opened nearby, send appointment reminders, order status for online shoppers, and much more. However, SMS offers limited space to convey their story. Businesses, therefore, need to use the 160-characters wisely to reach customers in an effective and impactful way.
Since most of the messages sent through a Cloud telephony provider are encrypted, it gives a secure and reliable platform for businesses to reach their customers worry-free.
Cloud messaging solutions are the future of business communication. Along with allowing businesses to reach customers in real-time, they enable data-driven campaigns that provide better clarity for future campaigns. 
Kaleyra, one of the leading CPaaS platforms, offers automated retry logic to help businesses avoid manual redundancies in case of failed message deliveries. On Kaleyra's messaging platform, businesses can manage all their SMS campaigns from a single, advanced dashboard.
Kaleyra's Cloud messaging platform delivers 3 Billion messages on an average every month through its Alerts and Promotional messaging services. Whether it's delivering an OTP within milliseconds or sending offers, discounts, reminders, etc. Kaleyra's Notifications platform does it all.
Reap the benefits of SMS marketing and start your campaigns today.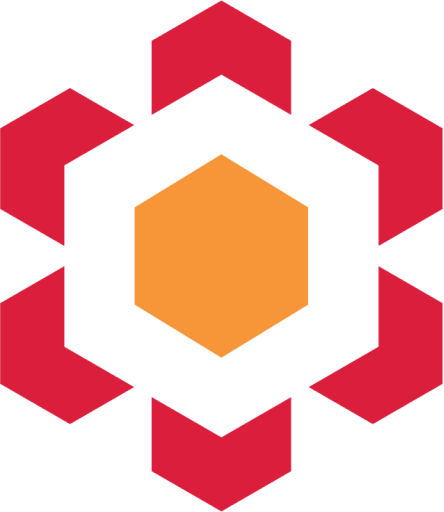 Pooja AV
Get Started with WhatsApp
Join us for an insightful session to learn how WhatsApp Business API can be a game-changer and provide businesses with a competitive advantage.