Leverage Transactional SMS Marketing to Improve Engagement
Transactional SMS Marketing is an excellent way to communicate important information to your customers. Unlike promotional SMS, which is typically used for marketing and sales communication, transactional messages deliver vital information to the customers.  With the number of people sending and receiving text messages predicted to hit 5.9 billion by 2025, businesses can improve their performance by investing in SMS campaigns.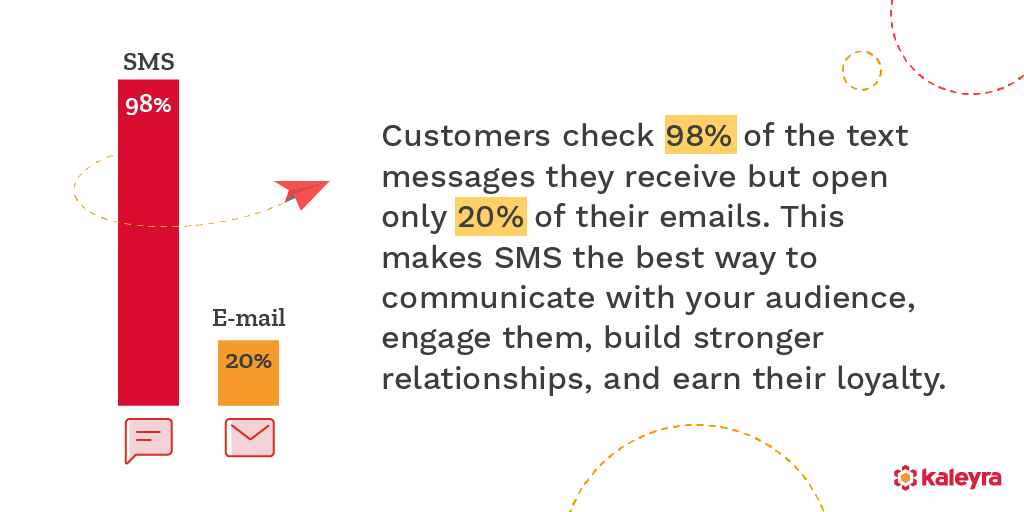 What is Transactional SMS?
Transactional messages are usually automated and allow for the prompt delivery of critical information. They can be sent in response to triggers to deliver time-sensitive and relevant information to customers.
Promotional SMS is typically used for marketing communications, such as sales announcements or product launches. On the other hand, transactional messages engage customers throughout their buying journey based on predetermined triggers. From encouraging loyalty to preventing lapsed buying, transactional messaging can boost customer interactions in several ways. So, make sure you choose the best transactional SMS providers for your business.
Transactional Message Examples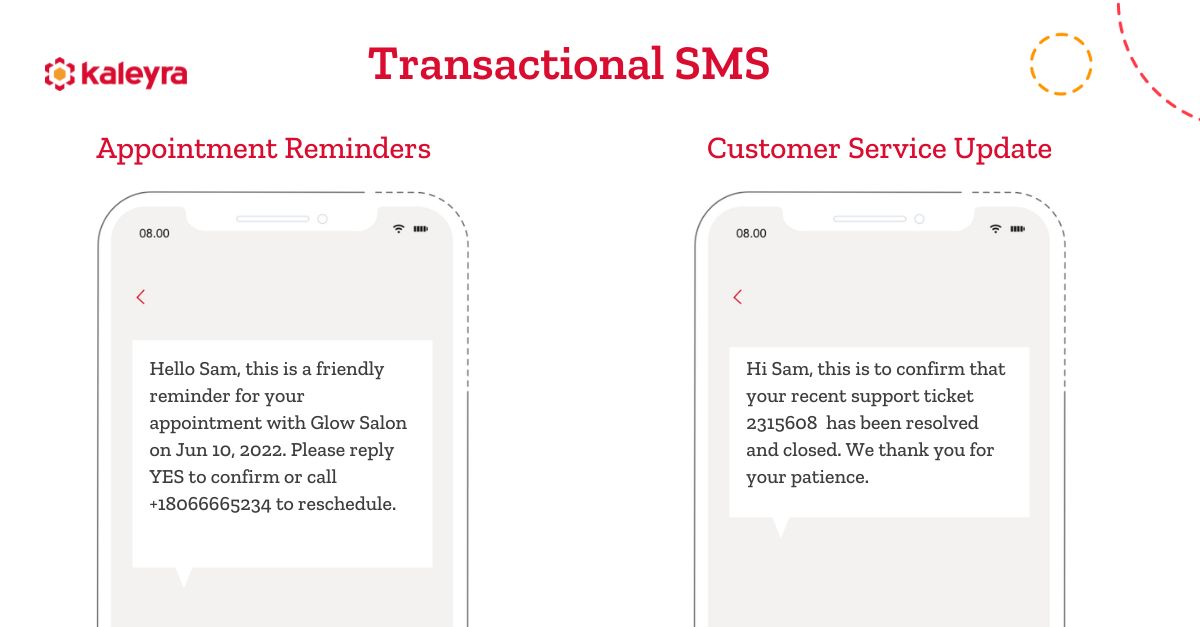 Here are a few examples of transactional messaging in business communication:
1. Welcome Message
You can send this type of SMS to customers once they sign up on your website or in-store. This message is an excellent way to build engagement with a new customer and can set the tone for future communications.
2. Order Confirmation
You can send an order confirmation SMS once the customer has made a purchase. This message can include details such as Order No. and have links to the 'Orders' page on the website. By sending this automated message, you can continue to engage the customers after the purchase, leading to improved customer satisfaction.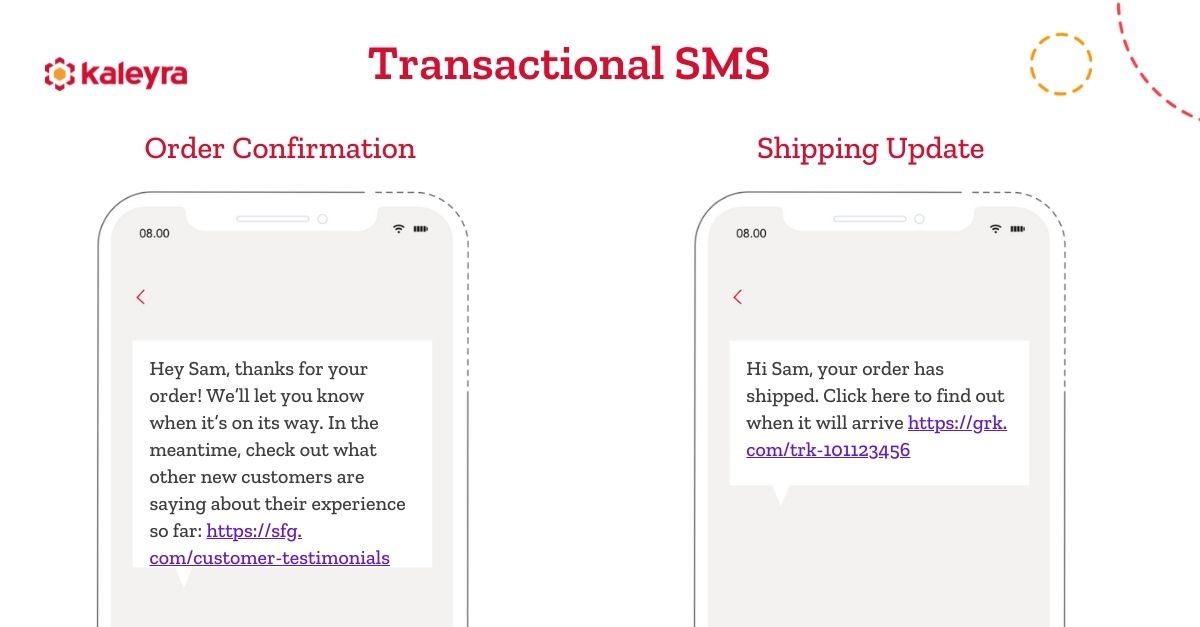 3. Shipping/Delivery Updates
You can send these messages to help customers track their orders. Customers can be notified when the order has been shipped and when they can expect to receive the order. By keeping customers informed of the shipping and delivery status, you can delight them resulting in brand loyalty.
4. Two-Factor Authentication
Say you have enabled two-factor authentication (2fa) on your email account. The email provider can notify you via an SMS when you sign in to the account from a new device.
5. Appointment Reminder
You can use appointment reminders to avoid no-shows by notifying your customers of upcoming appointments. Missed appointments result in loss of revenues in several industries. Thus, this message can play a major role in increasing revenues.
6. Payment Reminder
You can send these transactional messages to notify customers of their payment due dates to avoid missed or late payments.
7. Support Ticket Confirmation
These messages are vital for customer satisfaction because they let the customer know that their support ticket has been received and they can expect timely responses from the Customer Service team. Since customer service is key to customer retention, these messages can help improve the lifetime value of customers.
8. Product Alerts
These messages can be used to notify customers when a product is back in stock. Additionally, for customers who have signed up to receive product alerts, these messages deliver information when inventory levels change. These messages are commonly used in ecommerce to nudge shoppers to purchase a product they showed interest in.
9. Account Withdrawal/Balance Updates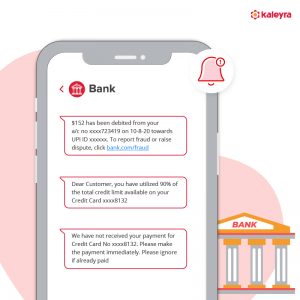 Banks can use these messages to alert customers when there is a transaction on their accounts. Security is of prime importance in the banking industry and these messages play a pivotal role in ensuring customers stay on top of their accounts.
Transactional SMS marketing has several advantages for businesses, including improved brand loyalty and increased customer engagement. By keeping the communication going with your customers, you can ensure that customers stay with your brand.
.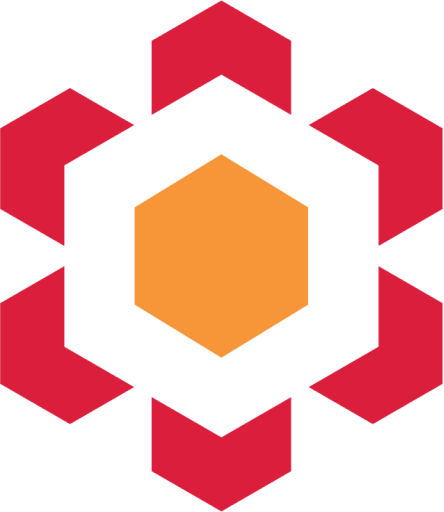 Kalaivani Narayanan
Content Specialist