5 SMS marketing strategies to increase business revenue
Successful businesses are a result of intelligent strategies applied. A mix of business strategies, marketing strategies, research on consumer behavior all act as contributing factors that results in increased business revenue. SMS marketing is one such strategy which businesses are adopting to reach potential customers faster and keep them informed about services, products, etc.
SMS marketing has garnered huge attention in the recent past due to the increased usage of smartphones and highest open rates when compared to other marketing platforms. On an average, people check their phone more than 90 times.
Studies show that 80% of the millennials check their phones as soon as they wake up. It has become an integral part of daily life and is quite handy to check updates, be it on social media platforms, or the simple messages.
SMS marketing is tried and tested method, used by businesses as part of their marketing outreach plan. It's an assured way of reaching customer's inbox without the chances of getting spammed as against emails. Emails can sit in customers inbox sometimes for days without being read.
To check messages, customers do not require internet. In a widespread country like India, where Internet is growing, messages break the barriers and reaches even the inbox of even remotest of locations. This increases visibility for brands and definitely paves way for reaching a larger target audience directly resulting in increased business revenue.
Take a look at these five SMS marketing strategies that helps increase revenue for businesses:
#1. Identify the target audience
For any campaign to achieve the desired success, it's important to identify who their target audience is. Once the target audience is identified, the next step would be to design an SMS marketing campaign according to the consumer. When identifying target audience, it's imperative to follow a combination of criteria like age, gender, demographics, occupation, consumer interest about the product, etc. This gives businesses a higher chances of reaching the right audience which will end up adding customers and increase revenue.
#2. Personalized reach
Cloud telephony providers in the recent past have added a whole new dimension in which businesses communicate with customers. While planning an SMS marketing strategy, it's always smart to choose a Cloud telephony provider who can handle your business communication in a seamless way.
Businesses should provide a personal touch while sending messages by customizing the messages, for example adding names instead of a generic "Dear customer." This shows the customers that you as a brand care for your customer and ready to go the extra length to gain their trust. It also makes the customer feel, the offer or promotion sent on their mobile number is exclusive.
#3. Creative content
Bulk SMS being an economical option for all businesses, the challenge arises when each business is eyeing to increase revenue through same channel of marketing to reach customers. With so many brands trying to reach customers inbox, how does how one brand stand out from another?
Messages have a character limitation of 160 characters per message and multi-language gives you about half of those characters. Though Cloud telephony providers like Kaleyra offer message concatenation up to 4000 characters at one go, 90% of the text messages sent will be read within the first 3 minutes of sending typically. So, using lengthy messages is not advisable.
Businesses need to modify the content according to the target audience and yet remain creative in the content sent since it makes them stand out from the rest of the others.
Too high sounding and complex words only leads to confusion and businesses end up losing customers and money. It's best to keep the content simple and creative.
#4. Exclusive offers
Customers always are on the lookout for good offers. It's necessary to keep in mind not to send worthless or pointless offers. With the small yet effective window available through SMS marketing, it's important to grab customer's attention by sending exclusive offers. These offers must have multiple use in terms of whether they are doing online shopping from you app or website or visiting your store.
If they are your previous customer who haven't made a purchase for quite some time, sending them an exclusive coupon via text message allows you to retarget audience and increase business revenue.
#5. Use advanced platforms
Using advanced platform provided by Cloud telephony providers is a sure shot way to reach customers in a hassle-free manner. They reduce manual efforts and automate time-consuming processes by letting the platform trigger millions of messages in one single day.
Not only do Cloud messaging platforms guarantee successful delivery of messages, but the platforms are also user-friendly and give complete control to the businesses on how they want to handle their campaigns.
Secure, flexible platform with assured reliable delivery of messages in milliseconds has allowed many businesses to choose cloud-based messaging platforms. They provide intelligent analytics and real-time data on number of messages sent, geolocation, mobile number of customer, details like browser used to open, timestamp of message, along with message logs on a daily, weekly, monthly, yearly basis promoting transparency in handling business communication efficiently.
Businesses also have the freedom to access any or all information from anywhere across the world since all the information is stored on Cloud in a secure manner and keeping in mind not to violate customer privacy.
Cloud messaging platforms provided by Kaleyra currently deliver 3 Billion messages on a monthly basis through secure platform. Multi-language support given by Kaleyra allows businesses to communicate in 87+ languages across the globe and reach customers in their preferred language. Network congestion is avoided due to Optimized routing and Kaleyra's messaging platform also checks actively for best available routes to deliver messages swiftly.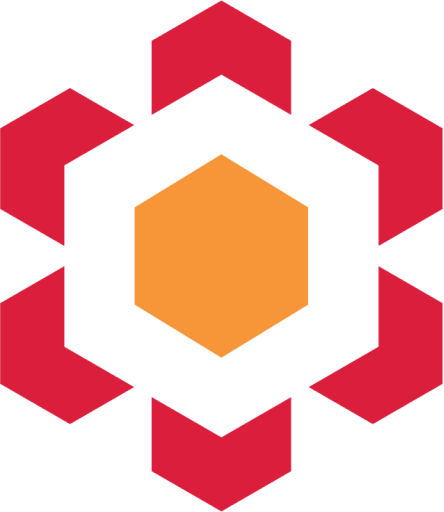 Pooja AV