Cloud Communication Meets Business Needs Across Industries
Most often customers ask, "How is cloud communication helpful for my business?" Every business has a unique requirement. What may suit an educational institution may not suit a healthcare chain and vice versa. An online food delivery client may have a different requirement when compared to a cab aggregator.
But every business has one thing in common. Every business looks for user-friendly, cost-effective solutions to have their business running smoothly and attain 100% customer satisfaction.
Cloud hosted solutions have changed the way businesses operate. They have eliminated the need for giant rooms with huge servers, wires, round the clock maintenance, updates, infrastructure costs and so on.
But with cloud communication, businesses no more have to worry about all the above-mentioned hassles. The cloud communication provider will handle all the infrastructure and maintenance costs and provide a seamless business communication platform.
Here's a glimpse of how Kaleyra's Cloud-based platform helps businesses across industries:
1. Healthcare
In the healthcare sector, businesses look for real-time communication with customers. Providing appointment reminders, cancellation updates, rescheduling, online access to health reports and insurance details etc. These are some of the customer interactions healthcare providers frequently need in order to keep their patients and doctors updated regularly.
2. E-commerce
E-commerce being one of the fastest growing industries, involves a lot of timely updates in order to achieve customer satisfaction and maintain brand image. From order updates, returns, cancellations, pick up rescheduling to sending millions of messages at a time informing about offers, promotions, sales, etc. E-commerce industry looks for real-time communication along with detailed metrics to understand campaign success and prepare better for future campaigns.
3. BFSI
Banking and Finance industry has the foremost requirement of using a secure platform to keep their customers informed since the information shared is of sensitive nature. For example, OTPs, password reset, balance updates, transaction alerts, payment reminders, etc. BFSI also needs a platform which will inform its customers of ongoing offers related to a loan, shopping offers, etc.
4. Transport & Travel
Online cab aggregators have revolutionized the way people travel. Enabling cabs at fingertips has changed transport woes in the real sense. But it comes with its own challenges. In geographically diverse places, drivers and riders expect real-time communication to check on location details, cab confirmation, expected ETA, and much more. Another worry is the fake bookings and curbing them has been a real challenge for leading cab aggregators. Informing customers about ride offers, informing drivers about incentive offers and more is the need of the hour for these travel aggregators. Another important aspect of business communication is maintaining customer privacy and ensuring that the personal number of the rider/driver is not shared.
5. Online Food delivery
Gone are the days when the corner Chinese restaurant or the pizza joint were the only places who offered home delivery. With the ever-growing usage of smartphones, ordering food from a favorite restaurant is no more a dream. It can be done in just a few clicks. But this comes with its own shares of communication issues. The restaurant may want to inform the customer about a certain dish ordered not available or the delivery agent would want to contact the customer for address or any other queries/concerns about food, check about ongoing offers or payment/refund related queries, etc.
If you were thinking that the above-mentioned list is a lengthy one with issues, Cloud telephony can address every issue mentioned and do more too.
Kaleyra's Cloud-based Messaging and Voice platform ensures businesses can reach their customers seamlessly. Innovative technology and easy-to-use products help businesses operate smoothly.
Alerts messaging platform allows businesses to send messages to customers 24/7 and keep them informed about every transaction, order related messages, etc. This helps businesses reach customers easily and keep them informed every step of the way.
Promotional messaging platform allows businesses to communicate with its customers and run campaigns successfully with detailed analytics. Businesses can inform customers about offers, ongoing/upcoming promotions and ensure better ROI and reach a larger target audience.
For BFSIs, Kaleyra provides Valify,  which can be hosted on the banking in house network and securely allows banks to send messages to its customers. All the OTPs and information sent follow 128-bit SSL encryption and thus businesses can be assured of a safe and secure platform to communicate.
Voice platform ensures the customer support team runs smoothly and achieves 100% customer satisfaction. It could be through user-friendly, drag and drop widget-based IVR, managing a complete support center with just the click of a button: Click 2 Call, or allowing businesses to maintain customer privacy through Number Masking, Cloud telephony does it all. Kaleyra's Voice platform also allows businesses to automate processes through Outbound Dialing and improve support agent team efficiency through Progressive Dialer.
Kaleyra's Cloud telephony is the one-stop solution for all your business communication needs. It allows businesses to communicate in an effective, seamless and secure way. With a capability of delivering more than 3 Billion messages and 1 Billion voice calls, Kaleyra's widespread network across 200+ countries helps meet business needs across industries.
Reach out to our sales experts today on sales@kaleyra.com or call us at 080-4027555 to know more about our products and services.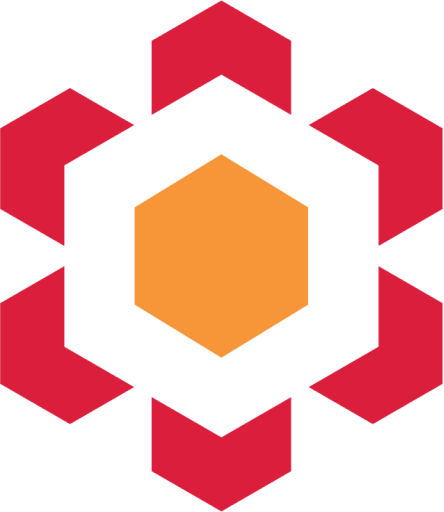 Pooja AV