Progressive dialer: top efficiency for your call center
The main goal of any support center is to connect agents with as many customers as possible, but every business wants to do it in a way which maximizes agent productivity and reduces manual intervention. Auto-dialers have become a necessity for every call center. While there are types of Auto-dialers, Progressive Dialers are the most popular among the lot.
What is a Progressive Dialer?
Progressive Dialer helps reduce time wasted between dialing each call and automates the process. Progressive Dialer automatically dials set of numbers from the list once the agent status changes the status that he/she is available. Progressive dialer makes one call after the other with a predefined set of time gap for each call, such that the agent can manage calls easily.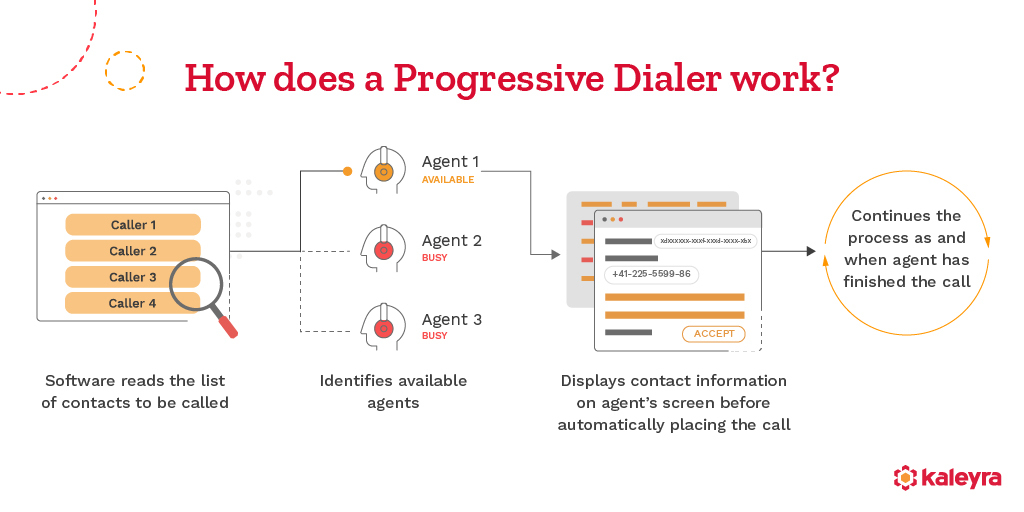 Progressive Dialer also eliminates dialing to customers without the agent being available. This facilitates more agent productivity and helps make the conversation between customer and agent more interactive.
Advantages of Progressive Dialers
A Progressive Auto Dialer can massively impact a call center's productivity. The progressive dialer software is capable of automating mundane tasks that unnecessarily take up human efforts, such as finding a number from the list and manually dialling it. Moreover, the progressive dialer system is the most inexpensive alternative to the customer communication processes. Let's look at some advantages of using a contact center dialer:
Increased Agent Efficiency
Progressive dialers help connect more customers than an agent would dial manually and avoid many failed calls or retry calling a customer whose number is busy or not available for any other reason. This increases agent efficiency by getting more successful connection rates than what would be possible otherwise dialed manually.
Superior Customer Engagement with progressive dialers
Progressive dialers provides better interaction between agents and customers as compared to other dialers like predictive dialing. Businesses can provide a personal connect with the customers through progressive dialers since the software used to make these calls is intelligently used to ensure it connects the agents immediately once the customer receives the call giving a seamless call experience. This helps businesses achieve superior customer engagement.
Progressive dialers and call abandonment
Progressive dialer though is a kind of automated dialer, connect agents only when a live person answers the call. This increases agent productivity and reduces call abandonment which is seen in Predictive dialers where customers hang up once they hear an automated voice or get irritated with such calls.
Outbound Progressive Dialer
The outgoing calling facility in a call center dialer ensures that agents are only connected to calls where there is a live contact on the line, rather than an answering machine, a busy signal, or a disconnected error. This minimizes the time wasted on invalid dialing.
Better Lead Conversion
Sales processes are normally complex and having a progressive dialer brings agility to the whole outbound dialing process. Progressive dialer also shows information about the customer so that the conversation can be more personalized and businesses get a better conversion rate. This helps in engaging a prospective client and increase the chance of conversion.
Real-time reporting with progressive dialers
User friendly dashboards give detailed view on the number of calls made. Progressive dialers provide call recordings such that managers can monitor team performance and ensure the call quality matches customer expectations. Real-time reports also help businesses identify problems and take quick actions to resolve the same. Since all the calls are tracked, it becomes easy for businesses to measure growth and achieve high operational efficiency.
How can Kaleyra's Progressive Dialer help your business?
Apart from the above mentioned advantages, Kaleyra's Progressive Dialer helps businesses take their marketing campaigns success to the next level. Kaleyra, one of the leading Cloud business communication provider, is known for their secure platform which can deliver more than 3 Billion messages and 1 Billion Calls across 200 countries.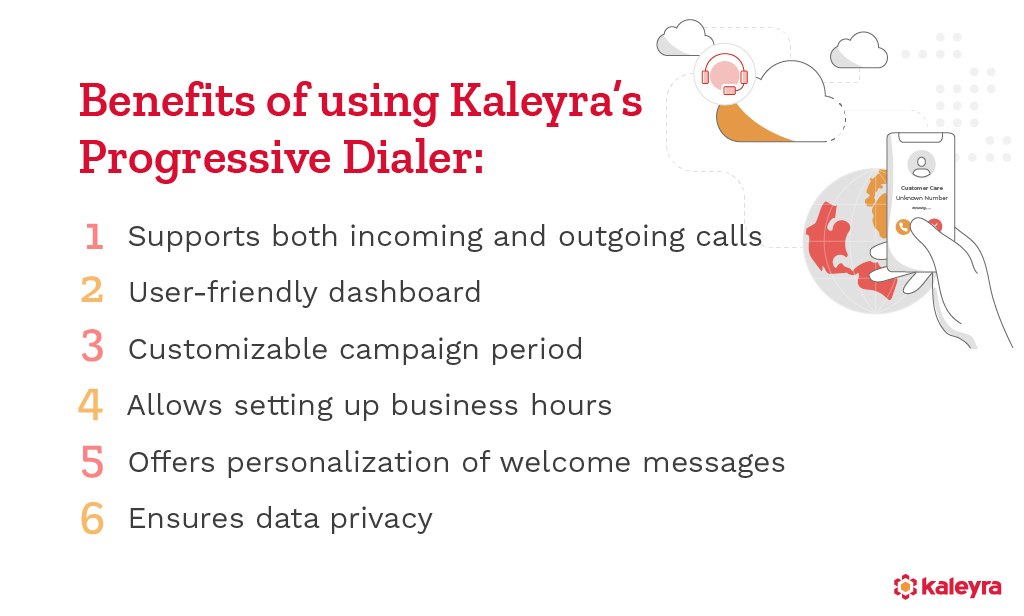 Kaleyra's Progressive Dialer can be used for both Incoming and Outgoing purposes. Running a campaign with Kaleyra's Progressive Dialer makes businesses function more efficiently. They provide a user friendly dashboard which allows businesses to manage specifications easily.
Businesses can now mention the Campaign start and end date, along with business hours when they want the calls to be triggered for that particular campaign.
Progressive dialer, efficiency and flexibility
Kaleyra's Progressive Dialer ensures the agent is online when the number are dialed to contact customers from the list. Agents can be easily added in groups and list can be assigned according to the groups created. The system will dial automatically accordingly.
Kaleyra ensures businesses have the flexibility to define number of retries for each caller. It also helps businesses choose when the dialer should retry for a customer.   Campaign tracking becomes easier too since businesses can get a clear view about number of successful calls, number of expired calls etc. Post successful call, businesses can even trigger a message and receive feedback about the conversation.
Businesses can upload or key-in a welcome message based on campaigns to achieve customer personalization. Businesses can also set agent business hours and configure date and time according to the call center availability. Feedback messages can be sent only to customers who answer the call.
The progressive dialer dashboard
Kaleyra's Intelligent dashboard allows businesses to filter duplicate entries such that call is dialed only once to the customer. Businesses can even clone campaigns for while running similar campaigns thus saving time and improving efficiency. But Kaleyra's super-efficient progressive dialer ensures the customer numbers are not cloned and data privacy is maintained. This way customers can be assured their data is safe and businesses can use it according to the campaigns run.
UX and progressive dialer
Kaleyra's Progressive Dialer removes wait time for customers and eliminate the need to hold on long pauses while the agent fetches details about the customer. Calls are dialed in thousands and in a progressive manner making call center super functional improving agent productivity. These dialers as mentioned earlier weed out calls which have no response and follow retry logic according to the response configured by the business.
Use Kaleyra's Progressive Dialer to maximize business outcome, improve lead conversion rates and enhance agent productivity.  Get detailed reports of each call triggered, number of calls handled by agents and much more.
Want to know more about our Progressive dialer, drop us an email at sales@kaleyra.com or reach us at 080-40275555 and our sales experts will assist you.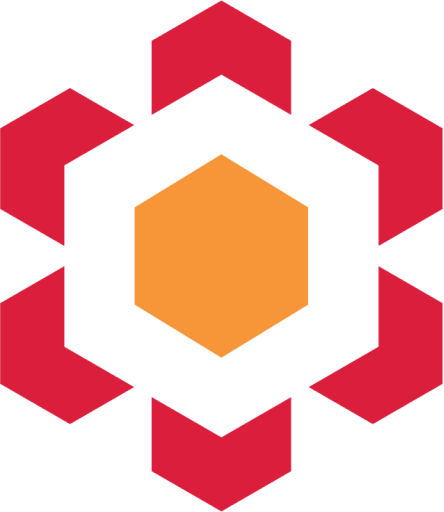 Pooja AV