Boost Webrooming and Showrooming Conversions with Mobile Strategies
Webrooming and showrooming are two consumer habits that have become commonplace with the evolution of the way people shop today. Research from Conversant states that 78% of the younger generation shop both online and in-store simultaneously. Discover how to take advantage of these emerging shopping trends by better understanding consumer behavior and buying patterns.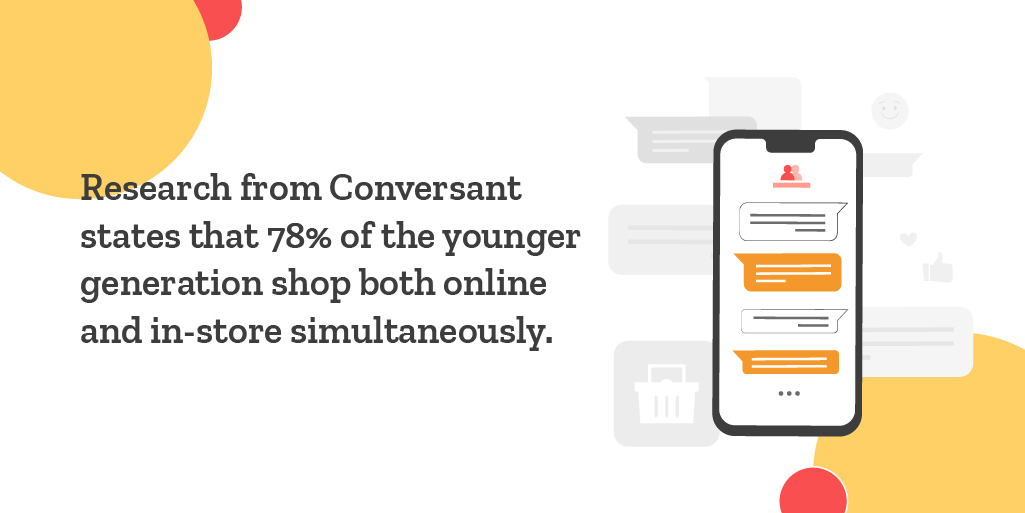 What is Showrooming 
Showrooming refers to: the practice of consumers visiting stores to check out the products before purchasing them online. This happens because consumers increasingly use their mobile phones to compare prices and check online reviews before buying a product. 
The physical store essentially serves as a showroom that shoppers visit to touch and feel the product. In addition, shoppers may purchase the product from a competitor after examining it in a brick-and-mortar store with showrooming.  
What is Webrooming 
Webrooming is the practice of consumers researching products online before buying them in a brick-and-mortar store. This shopping behavior increases substantially during the holiday gifting season since online browsing for gifts is easier. 
With webrooming, the shopper spends time on the retailer's website before buying the product in-store. This allows retailers to engage the shopper and set them up to complete the purchase in their physical stores.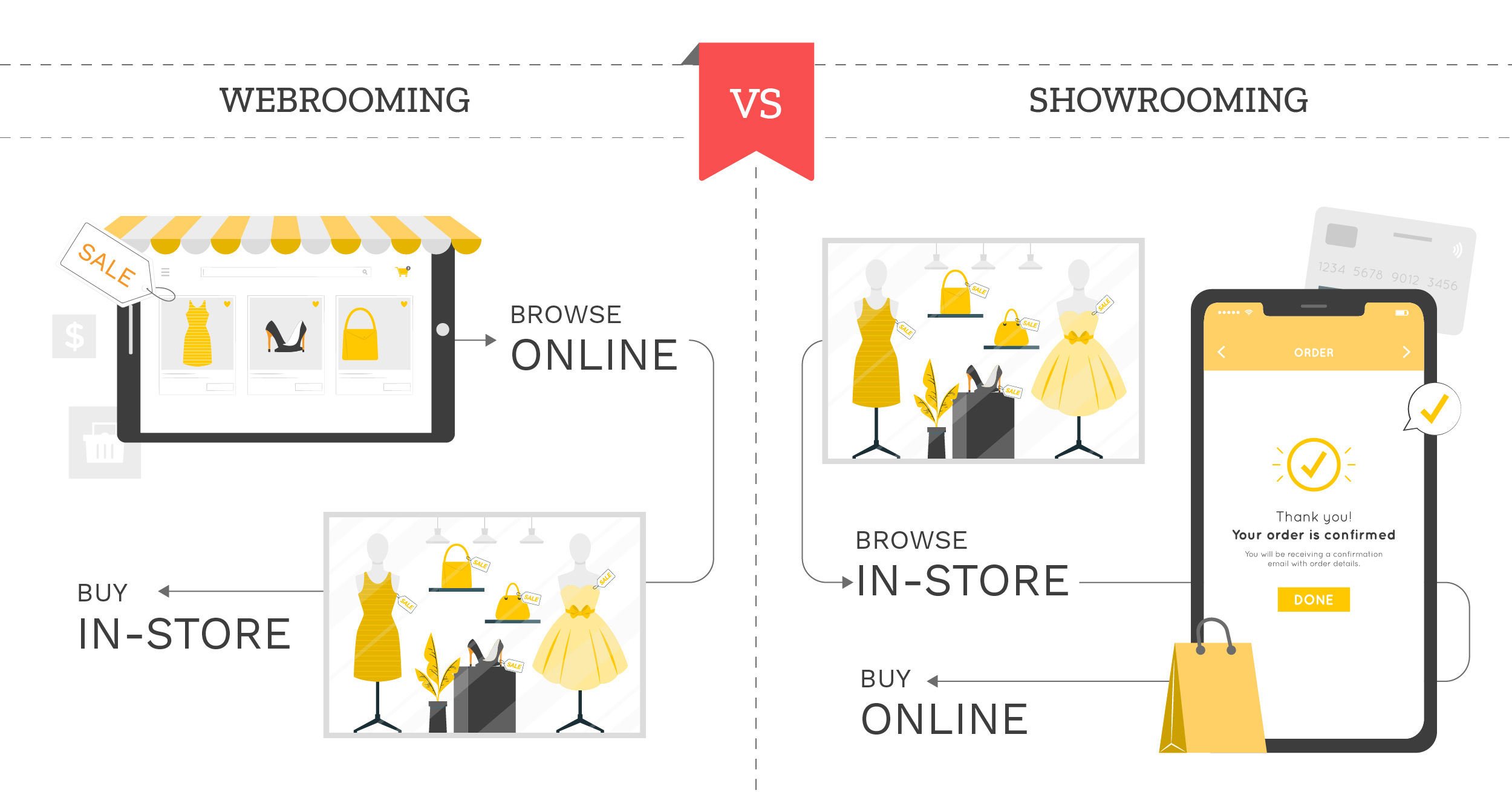 Understanding Webrooming vs. Showrooming 
Several retailers find showrooming a worrisome trend since price comparison on smartphones could result in consumers opting for competitors' products. In addition, while businesses incur the cost of running a physical store, showrooming increases the risk of sale loss to online retailers.
Here are a few reasons for showrooming:
Consumers want to touch and feel the product before purchasing it online 

They think online retailers offer lower prices 

They want in-store employees to help their research process 

Access to more product range online

More convenient to plan a purchase due to the 24/7 availability of online retailers
Webrooming is on the rise because shopping can be a social experience for several consumers. The human interactions at the store help in building trust and driving sales. 
Here are a few reasons for webrooming:
Consumers find it easier to compare and research products online

They want to save shipping costs

Easier to return a purchase in-store

They prefer having the product immediately and do not want to wait for delivery

Consumers feel strongly about supporting local businesses
Engaging Webrooming and Showrooming Customers
Here are a few strategies to ensure that consumers stick with your brand no matter where they began their product research
1. Employ omnichannel marketing strategies
Webrooming and showrooming are no longer scary terms for retailers savvy enough to have adopted solid omnichannel strategies. Multichannel shopping is a common phenomenon, and embracing it enables consumers to continue their shopping experience with the same brand. 
Omnichannel retailers blend online and offline shopping experiences, creating seamless customer experiences. When customers get consistent functional and visual experience across channels, they are more likely to stay with the brand than switch to competitors.
Here are a few omnichannel strategies to engage customers regardless of the channel they are engaging with you on:
Offer BOPIS (Buy Online, Pick Up/ Return/Exchange In-store) –
Consumers get all the advantages of online browsing while enjoying easy returns in-store.
Buy In-store, Get Free Shipping
Don't have the latest Avengers T-shirt in store? Use in-store kiosks so customers can order and get it delivered to their homes at no extra shipping cost.
Easy Checkout with Apps
Want to attract customers who hate standing in lines to stores? Offer frictionless checkout with apps.
Easy Online Review of the In-Store Experience
Honest feedback from consumers can help make data-driven decisions about customer engagement strategies.
Rewards Points Redeemable Both In-Store and Online
Drive loyalty through rewards programs that encourage in-store and online purchases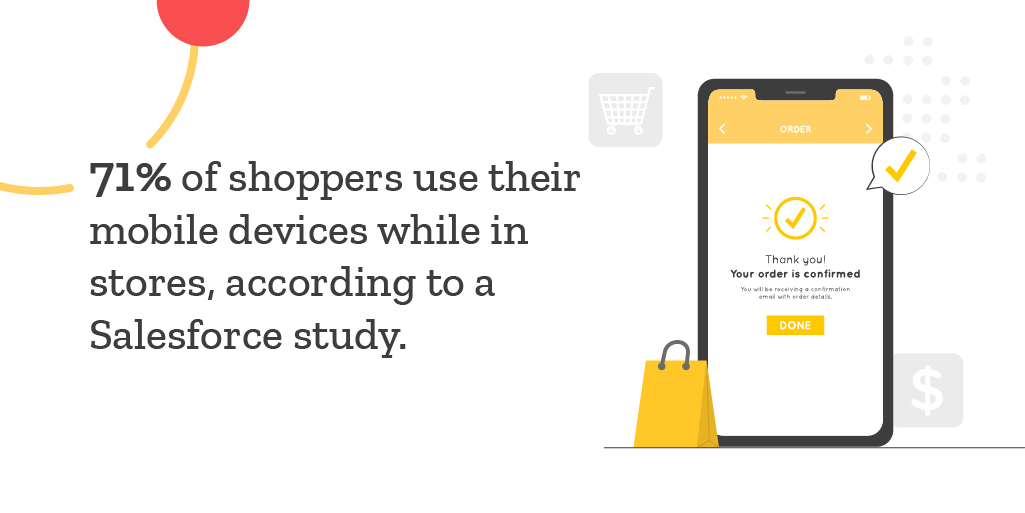 2. Recognize the Influence of Mobile
71% of shoppers use their mobile devices while in stores, according to a Salesforce study. If you want to meet customers where they are, it's essential to integrate the mobile experience with the in-store experience. Mobile apps allow you to offer consumers the convenience of using digital coupons, tracking rewards points, making payments, and quickly checking products' in-store availability.
Instead of dreading and resisting mobile devices, identify ways to use them to your advantage. For example, you can leverage mobile marketing to engage customers at different touchpoints of their buying journey. 
Push special discounts to consumers as they near products (using Bluetooth/beacon technology) they have been researching.  Make sure consumers can easily access online reviews and compare products on your mobile app. By encouraging mobile use in-store, you can make the most of the multi-channel shopping patterns of modern customers. 
Walmart's app, for example, allows customers to refill prescriptions and select Curbside Pickup or mail delivery. Similarly, Walmart customers can use Walmart Pay from the app for touch-free payments at any of their registers in stores. 
3. Prioritize Personalization
Excellent customer service plays a vital role in customer acquisition and retention. Be it online or offline, use customer data to identify how to provide a personalized meaningful experience. For example, send customized localized and gender-specific offers to customers. Offer free consultations based on the buyer's interests and give product recommendations.

An in-store professional can engage a shopper by helping them make an informed purchase. Especially with big-ticket items such as appliances, electronic devices, and jewelry, offering expert help online and offline will encourage brand loyalty. 
4. Step Up the In-Store and Online Customer Experience
You can never underestimate the power of human interactions in influencing a purchase. Well-informed and trained store associates can be a considerable asset and attract consumers to stores. Stores offer an opportunity to provide unique sensory experiences to consumers. From music to smells and visual displays, there's a lot of room for engagement. Make the visit to the store an enticing idea by incorporating modern technology.
Similarly, consumers appreciate an online experience where the shopping process is easier. Include video demos of products and reviews so consumers can understand the product better without traveling to the store. Furthermore, make sure the website design enables customers to easily locate your products, apply coupons, redeem rewards points, and checkout on your website.
Integrated Experience for the Win
Zara is one of the brands that has found great success with an integrated customer experience. At Zara's high-tech stores, consumers can quickly find items in-store, thanks to an on-screen map on the app that uses the geolocation feature. Similarly, Zara's app allows shoppers to reserve fitting rooms and simplifies the shopping process by showing only collections and sizes available in a particular store.
Brands need to invest in providing an online experience that encourages in-store device activity. Providing a blended online and offline experience is an excellent way to elevate the shopping experience and ensure that webrooming and showrooming customers stay with your brand.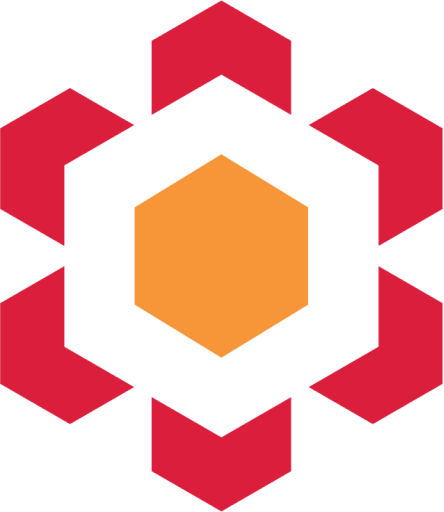 Kalaivani Narayanan
Content Specialist