Creating a Winning Omnichannel Marketing Strategy in 2022
The marketing landscape is constantly evolving, and with the emergence of newer channels, traditional marketing alone may no longer be enough. Studies show that companies adopting a solid omnichannel marketing strategy see a whopping  89% customer retention rates, compared to 33% for those with weaker omnichannel strategies. Let's delve deeper into omnichannel marketing and how you can build a plan that works best for your business goals.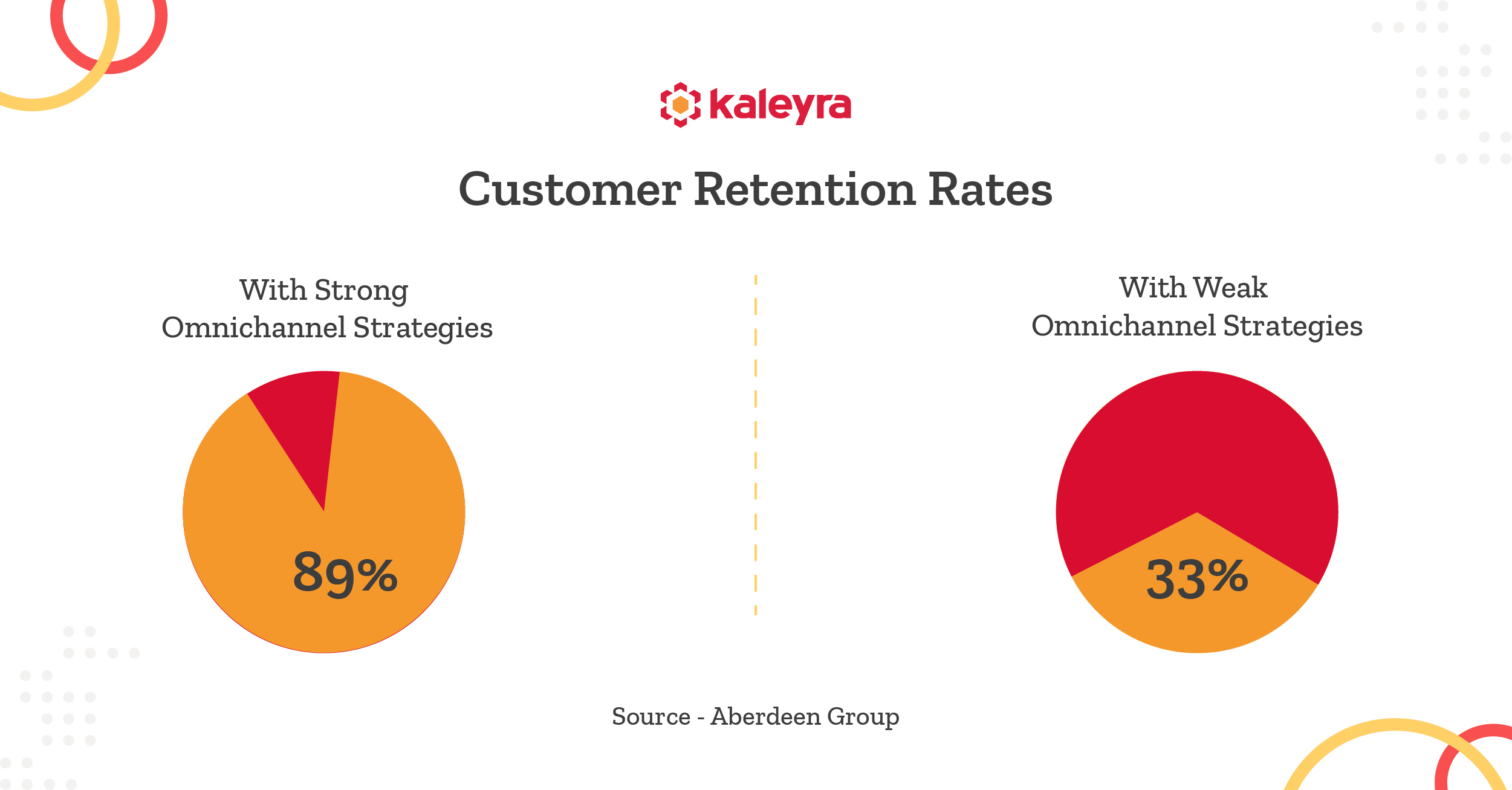 What is Omnichannel Marketing Strategy

An omnichannel marketing strategy is a marketing approach that enables businesses to deliver a consistent brand experience while connecting with customers across multiple channels and devices. Customers nowadays are all about making informed purchases and are no longer relying on a single channel to interact with a brand. Instead, they use several digital channels such as website, SMS, social media, app, email, and offline channels such as stores and call centers. With an omnichannel strategy, businesses can delight their customers by providing a positive user experience across the various touchpoints in the customer journey. 
Why Omnichannel Marketing is Important
Omnichannel marketing is essential because it helps you build a seamless experience for customers throughout their lifecycle. With omnichannel solutions, it's easier to nudge customers across the marketing funnel through SMS, Whatsapp, email, and app notifications. The omnichannel approach also allows you to address queries promptly and deliver excellent customer service.
 As you can see, omnichannel marketing is important because multiple channels provide ample opportunities for customers to make a purchase. According to Google, Omnichannel marketing strategies result in an 80%  higher rate of incremental store visits. In addition to boosting revenues, an omnichannel marketing strategy can also help build your brand's reputation and reduce churn.
What Are the Benefits of Omnichannel Marketing
Omnichannel marketing offers several benefits to businesses, including more sales and increased engagement. Let's take a look at a few key advantages of the omnichannel approach: 
Increase in customer retention rates due to personalization 

Improved sales due to ease of conversion

Brand loyalty

due to enhanced customer engagement

Increase in brand awareness due to more reach on multiple channels

Better ROI due to a better understanding of customer preferences
What is the Difference Between Multichannel and Omnichannel Marketing
Both multichannel and omnichannel marketing strategy uses more than one channel. With Omnichannel marketing, all your channels are connected into a cohesive system. On the other hand, multichannel marketing involves the use of several channels which function as essentially separate entities.
With multichannel marketing, your customers may have to often switch between channels. This may be a hassle resulting in customers dropping off due to a lack of a consistent brand experience. 
On the contrary, omnichannel marketing offers a unified communication experience irrespective of your customer's platform. Moreover, the smooth transition from channel to channel makes for a positive customer experience and increases the chances of conversions. 

How to Build a Perfect Omnichannel Digital Marketing Strategy
Here are a few things to keep in mind while creating an omnichannel strategy right for your business:

1. Design a Customer Experience Based on Better Understanding
The first step to designing a great customer experience is to understand how customers interact with your brand at the various touchpoints. Collect feedback, use social listening, and observe user behavior on all the channels to better understand the customers and their journey towards a purchase.
Hilton is a great example of a brand that provides an excellent customer experience through an omnichannel strategy. The Hilton Honors app makes it easy for customers to manage their reservations from one place. Customers can also send service requests from the app, which are routed to Hilton's call center. Moreover, the app acts as a digital key to check in and out without involving the front desk. Thus, by understanding customers, their preferences, and common grievances, Hilton provides a delightful experience to its customers.
2. Keep the Interactions Relevant
While engaging customers throughout their life cycle is important, it is equally pivotal that your interactions make sense and are meaningful. Provide valuable information that matters to users depending on where they are in their customer journey. For instance, a customer who has an upcoming flight will find a timely reminder from the airline about departure time helpful. Similarly, a request for feedback after the flight trip offers customers an opportunity to share their suggestions and feedback.
Make sure your interactions across all channels are well-coordinated and are relevant to the customers at that moment. For example, a retail customer who added an item to their wishlist on the app can be notified of a price drop through SMS and email to encourage them to come back and make a purchase.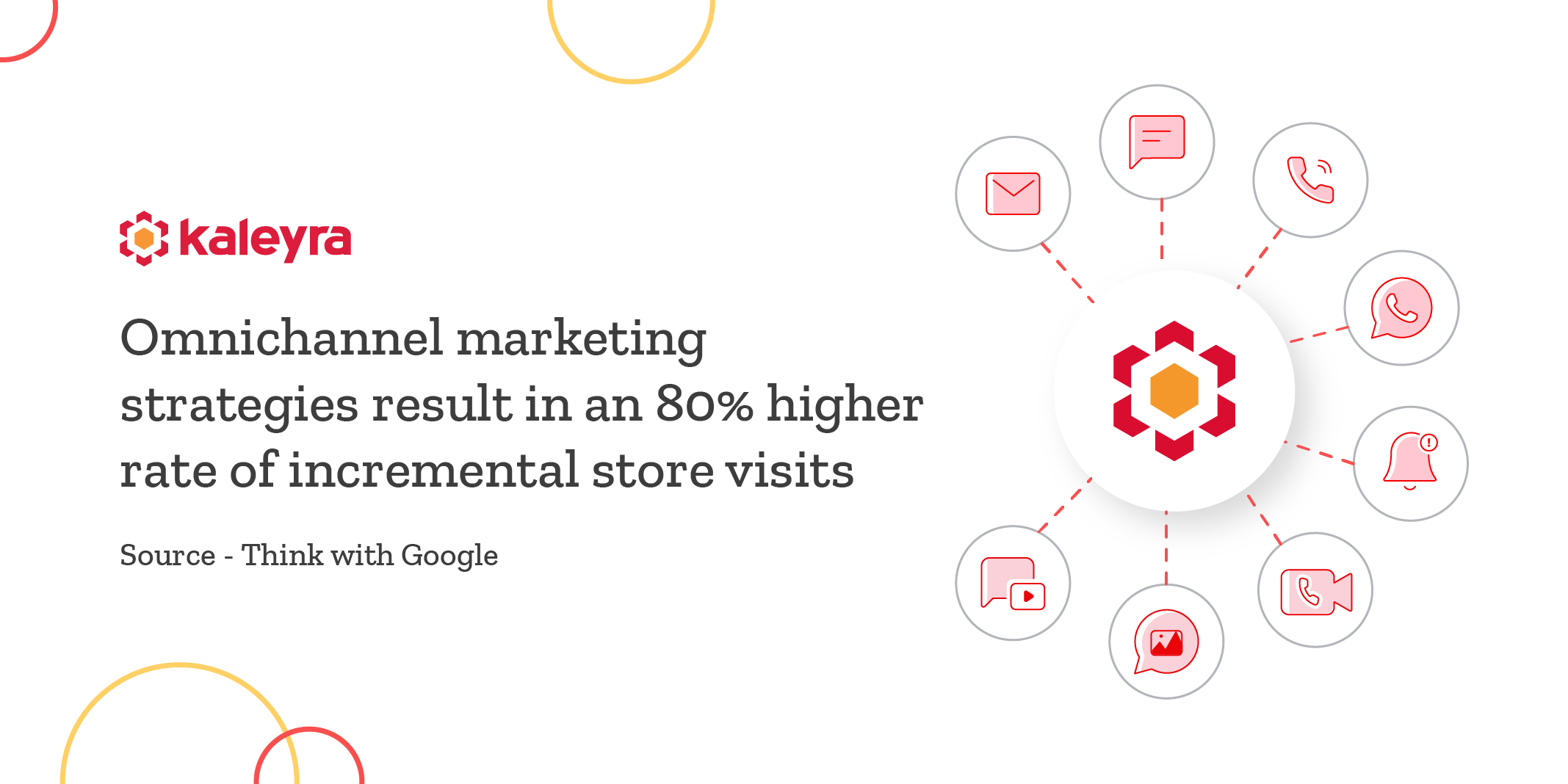 3. Improve Coordination Between Departments
Your company's organizational structure plays a significant role in the success of your omnichannel marketing strategy. Your internal teams should work well together for customers to have a cohesive brand experience across all channels. 
Make sure your Marketing, Sales, PR, Customer Support, Product, and Technical teams are in sync about how you have designed the customer experience. Regular meetings, training team members, and exchanging ideas to improve customer experience ensure everybody is on the same page. 
Nike is one brand that has all its departments work in unison to provide its customers with an omnichannel experience. Members of the Nike+ program can walk into a store and enjoy benefits such as express checkout, a members-only floor at Nike's NYC store, and exclusive store hours. Thanks to the coordination between the different teams, Nike customers get an exceptional shopping experience, both online and in-store.
4. Make Data-Driven Decisions


Market research and data should be at the heart of your decisions while devising an omnichannel marketing strategy. Data such as demographics, location, and buying behavior can guide you in understanding the channels your customers interface with and the interactions they value. Dig deeper to draw insights from data to optimize the customer experience and reduce friction in the conversion process.
While gathering data is an essential part of the decision-making process, it's equally important that you keep updating the data. As your customers go through several life changes, their identity data, such as marital status, address, and age, will change too. Having updated data allows you to make suitable product recommendations and send relevant notifications. 
5. Use a Consolidated Marketing Platform


Imagine having all the valuable customer data spread across multiple marketing tools. It may result in substantial communication gaps between team members and may serve as a roadblock to gaining a holistic understanding of the customer. 
Make sure all your marketing solutions are integrated and are talking well to each other. Your Customer Relationship Management (CRM) software, analytics tools, content management systems, and email software need to be adequately linked for your marketing efforts to pay off. With a consolidated marketing platform, all departments can easily access accurate data and effectively understand the customers' preferences. 
Why Omnichannel Marketing is a Great Investment
Brands such as Ikea, Walmart, and Disney are already betting on Omnichannel Strategies to foster long-term relationships with their customers. Since today's customers prefer hyper-personalization, an omnichannel marketing strategy is the need of the hour for businesses to acquire and retain customers successfully. With Kaleyra's versatile omnichannel solutions, you can make the most of SMS, Whatsapp, Voice, and Chatbot platforms to provide unique cross-channel experiences to your customers.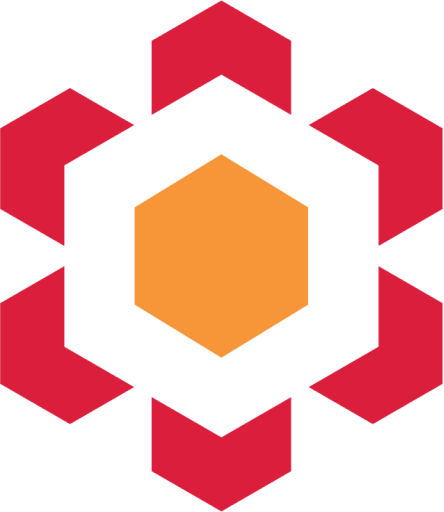 Kalaivani Narayanan
Content Specialist