What is IVR: the best thing for customer service since the phone
IVR, or Interactive Voice Response, is the technology that allows humans to interact with computers. It could be through the use of voice and DTMF tones input via keypad.
If the above technical definition of IVR confused you, then check the simpler colloquial definition mentioned below to understand what is IVR.
IVR is that lovely voice you hear when you call customer support and it tells you, "Thank you for calling us. Press 1 for Sales, Press 2 for support" and so on. Except that IVR is much more than the lovely voice. It comes with a humongous number of options which is very beneficial for business.
This array of drag and drop widgets allows businesses to lower costs and boost operational efficiency. Here's how IVR works: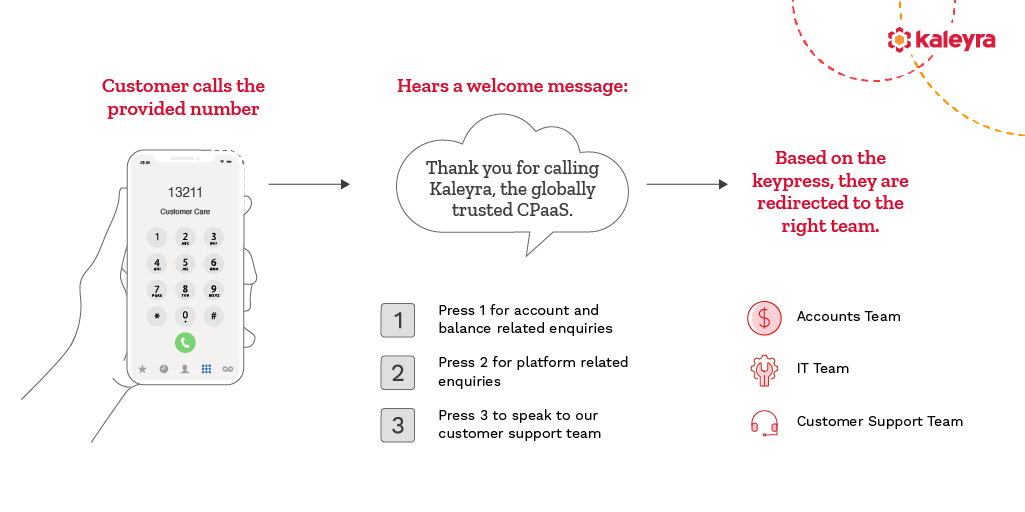 What can IVR do?
Well, the question should be what can IVR not do? There is no scenario where IVR is not used nowadays. IVR is your telephony system that allows identification, distribution, and routing of callers to the next available agent or even the most appropriate agent.
So, is IVR just used for routing calls and ensuring the wait time is less? The answer would have to be a definite No!.
IVR allows you to:
Provide a seamless customer experience through IVR systems. IVR systems are usually simple, flexible, and easy-to-use. The IVR dashboard contains multiple widgets that allow businesses to customize their IVR flow according to the most popular options as seen by customers.
One must especially consider IVR for business purposes as it is an easily scalable option for interactions. It is possible to set up an IVR call center that can not only handle customer enquiries round the clock but also globally. With smart cloud communication technology, there are a plethora of opportunities waiting to be explored.
Examples of IVR applications
Once you have fully grasped what is IVR, or IVR definition, it is easy to think of its applications in day-to-day business processes. For instance, if you create a good IVR flow using the widgets, it will not only improve customer satisfaction but also reduce the callback attempts from customers. Let's take a look at some of the most commonly used IVR for business widgets that help make business communication more efficient.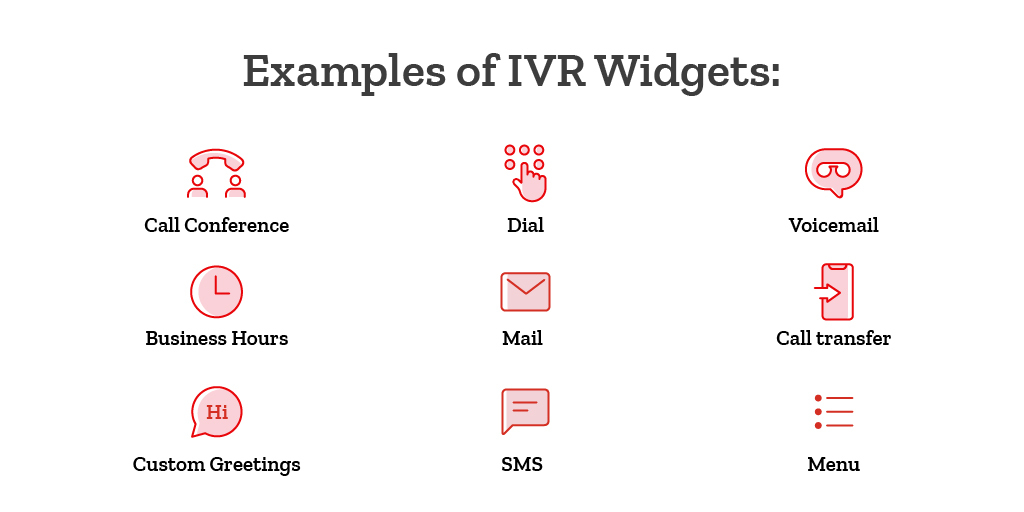 Call Conference:

Multi-way conversation can be facilitated between domain experts and customers using conference widget. This widget allows you to provide faster resolution to queries by looping in the right person.

Business Hours:

You can set your IVR flows based on your operational hours. While some businesses choose to run round the clock customer support, many of them love to specify the date and time when they are functional making it easier for customers to reach them during the specified time.

Dial:

You can reduce waiting time for customers by assigning numbers using Dial widget so that the call to agents are assigned in more systematic way.

Mail:

Allows you to send feedback or survey link or marketing collaterals to customers via email.

Miss call:

This enables you to reach your customer according to your convenience or also provide call back for interested customers.

Custom Greetings:

That personalized voice which makes the customer feel welcome is a very important part of the IVR service. You can play an automated voice or upload an mp3 file which customers can listen to while they are waiting for their turn.

Voicemail:

One of the most important widgets is allowing your customers to leave a voicemail when your customer support is not available. It may be due to holiday season or post business hours, this way your agents can handle calls according to priority when they are back to work.

Call transfer:

Including this in your call flow not only allows your agents to transfer the call to right department, it ensures to provide a faster resolution as well.

SMS:

Send survey link and feedback forms to customers through SMS. Inform them about their query status through this widget.

Menu:

Last in the list but most important of all. This widget allows you to assign key press to your customer support centre based on the popular options.
You can do all of these and much more with your IVR when building an efficient customer support:
How can you use IVR for your business?
Having an IVR for your business acts as a virtual receptionist who can handle large volumes of calls. You don't need a dedicated person to redirect calls to the available agents. The smart routing facility available in the IVR system routes calls to the next available agent reducing waiting time for customers.
Benefits of using IVR for business
Professional brand image: SMEs usually have a limited workforce. Having an IVR not only helps in reducing costs but it will make the customers feel that you are a big company. You can assign keypress to each department making the customers feel you are a big company. Custom greeting adds value and provides a professional image to customers.
 Multi-language support: Including options for customers to choose their preferred choice of language helps in better conversion of customers from prospects to loyal customers. Customers prefer interacting in local language and by providing multi-language support, you can eliminate language barriers and provide happy customer experience.
Marketing: Use the limited time window available in between call hold/transfer to inform customers about new products of your business. Though you can choose to play a piece of music when your customers are waiting for their turn, some businesses try to inform customers may be about upcoming offers, promotions or new products.
Increase agent efficiency: IVR allows agents to be more efficient by managing call transfers in a systematic way. Over a period of time, through call monitoring and call recordings, agent efficiency can be improved, and thus call transfers can be reduced. This results in the overall efficiency of both agents as well as the company.
Increase first call resolution: With the help of IVR, calls can be transferred immediately to the right department. This way the customers get instant and faster resolutions to their queries, which in turn will increase first call resolution.
Reduce operational costs: IVR acts as virtual receptionist and directs calls to agents at a swift pace. This will increase efficiency and cut down on manual intervention for redirecting calls thus reducing operational costs.
Customer satisfaction: You can be assured that your customer experience will grow with an easy, reliable IVR which aims to solve customer issues faster. This paves way for increased customer satisfaction.
Looking for a simple, flexible IVR? Check Kaleyra's IVR Studio which is tailor-made for your Business service desk. You can set-up your customer support in just under 60 seconds.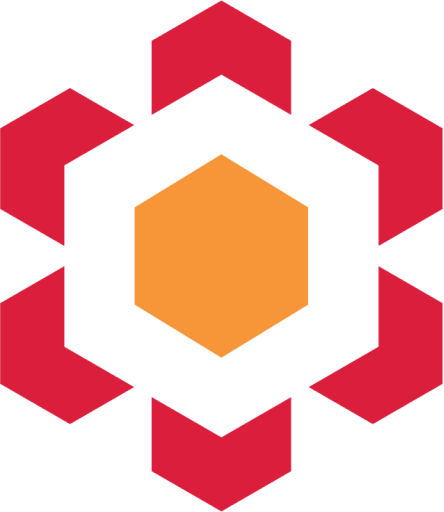 Pooja AV