Keys to improving your customer experience through IVR
IVR or Interactive Voice Response defines your customer experience in a major way. Every company, no matter if they are a small, medium or large enterprise, use IVR technology in their customer service desk.
IVR is an integral part of cloud telephony which is responsible for seamless customer experience. Setting up the right flow which helps the customer reach the desired department faster should be the main objective of IVR.
A complicated IVR will lead to user frustration with the end result being disastrous since the brand loyalty reduces.
What is IVR?
To offer a good customer experience, we need to understand what an IVR does and how it works.
IVR or interactive voice response is an automated customer service solution which is known to boost operational efficiency and lowers cost. IVR is responsible for helping enterprises to manage their customer service desk in an efficient way.
Majority of the people prefer talking to an actual person when they call a customer service desk to get their queries or concerns resolved.
Did you know?
According to a customer service survey, about 55% of the customers were willing to pay more if the brand promised a high level of customer service. 80% of the businesses think they provide good customer experience, whereas only 8% of the customers feel the claim to be correct.
Know what IVR does
In order to improve customer experience through IVR, we must understand what IVR does.
IVR's simple and easy-to-use dashboard contains multiple widgets which allow businesses to customize the call flow of the customer service desk according to their requirements. A simple call flow can be created in just under 60 seconds.
Businesses can choose from a multi-widget panel which has options like Conference, Date time, Dial, Hangup, mail, Menu, Miss call, Play, Record, SMS, Script, Timing and Transfers to set the call flow in an easy manner.
Each widget comes with unique functionality that is built to provide seamless customer experience and provide right solution. A good IVR flow will enhance customer satisfaction and reduce attempts of call back from customers.
Common errors have done with IVR
Bad customer experience is one of the major reasons for brands losing out on customers. Many businesses stuff too many options into their IVR thus making it very confusing for the customers to reach the right agent. Often, the customers are left wondering about the keypress options assigned and get frustrated and end the calls.
Every enterprise needs to assess the customer's experience on the existing IVR options and take feedback on how to improve user experience. Taking feedback periodically and implementing those changes for your customer service desk can make your customers love the service provided by you.
Another common error noticed is making the customers wait for a long period of time due to various reasons like agent unavailability, unequal distribution of call flow,
Want to know the key to improving your customer experience through IVR, let's tell you how!
Keys to improving customer experience through IVR
The best IVR flow must have the following features and focus on customer experience management. The main aim of providing IVR options is the enhance customer experience and provide faster resolution to their queries. Brand loyalty can be attained by creating the right customer experience strategy. 
Use clear and consistent language

IVRs use a text-to-speech prompt that reads a message in a pre-recorded voice. It is essential to use simple, easy-to-understand language. The IVR terminology used needs to be kept consistent across channels.

Assign popular option first

Analyze the most popular option and make it as option one while assigning keypress. For instance, if your current IVR says "Press one for Customer support, two for sales, and three for technical support. If Sales is your most popular option, then reassign keypress to read as "Press one for Sales.

Create simple IVR flow

Customize your IVR with easy and simple IVR flow to ensure customers reach the right department and get the required information faster.

Don't create an IVR maze

Make it easier for customers to reach your agents at any point in the IVR. Do not block the exit route by creating a complex flow. This will lead to customer frustration and in turn, reduce your customer service desk's efficiency.

Get trained professionals

Have a trained set of agents who are capable of handling customer issues and resolving them at a faster pace. Putting a customer's call on-hold for an extended period of time due to insufficient or untrained agents can hamper your business. This will annoy customers resulting in businesses losing loyal customers which will definitely impact brand value.

Show the customers you care

Reduce the time taken to resolve queries by avoiding multiple transfers. Keep track of the customer's previous interaction by using the notes and disposition codes option to ensure a customer does not have to spend time explaining repeatedly.

Automate frequent processes

Though customers prefer human intervention, identify which areas require human intervention. For instance, if your customer wants to know last unbilled transaction on his/her credit card, then automate the process.

Check for the queries which are being repeatedly asked and configure an IVR flow through which the customer can get the desired information without human interaction thereby saving time for more important issues.

Improving customer experience is an ongoing process

Focus on implementing customer feedback. Most

IVR systems

allow you to record calls and send a survey link to receive customer feedback about their experience. Keep track of these and monitor them periodically to provide a smooth customer experience.

Looking for a few more tips for improving customer experience through IVR? Get in touch with us for more information about the

IVR services

provided by us. Reach us at sales@kaleyra.com and drop in your queries to know how to achieve a good customer experience!
Kaleyra is one of the
top Cloud telephony providers in India and across the globe
. We cater to wide variety of industries like Banking, Finance, E-commerce, Logistics, Travel and tourism, Healthcare, Retail, Education sector, etc. With a strong network operator connection in 200+ countries across the globe, our cloud-based voice platform powers over 600 Million voice calls per year.
For more information about us, visit our website:
www.kaleyra.com
.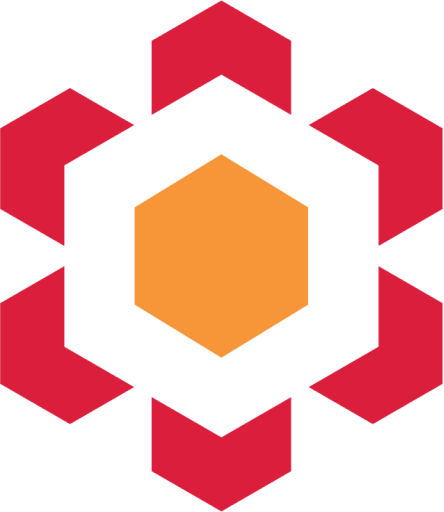 Pooja AV