SMS service provider: how to select the best
SMS messaging was used for the first time in the year 1992. Being one of the oldest forms of communication, SMS is still very much in demand. Even after two and a half decades, text messaging is still the most reliable form of communication. If people want to know their latest bank transaction, keep a track of online product delivery from e-commerce websites, latest update on travel booking, get notified about promotional and ongoing offers etc. SMS is still the best way of marketing.
Every small, medium or large enterprise nowadays knows the power of SMS marketing, so choosing the best SMS service provider is the first and the most important step towards running successful SMS campaigns. Most of the SMS marketing companies will promise the best services. But do they actually deliver what they promise?
SMS service provider, is price the only factor?
Choosing an SMS service provider goes beyond a simple price comparison. To run successful SMS marketing campaigns, it's dependent on various factors like delivery rate, speed of delivery, uptime, bulk SMS capability, secure platform, customized/personalized SMS, CRM plugins, API restrictions etc.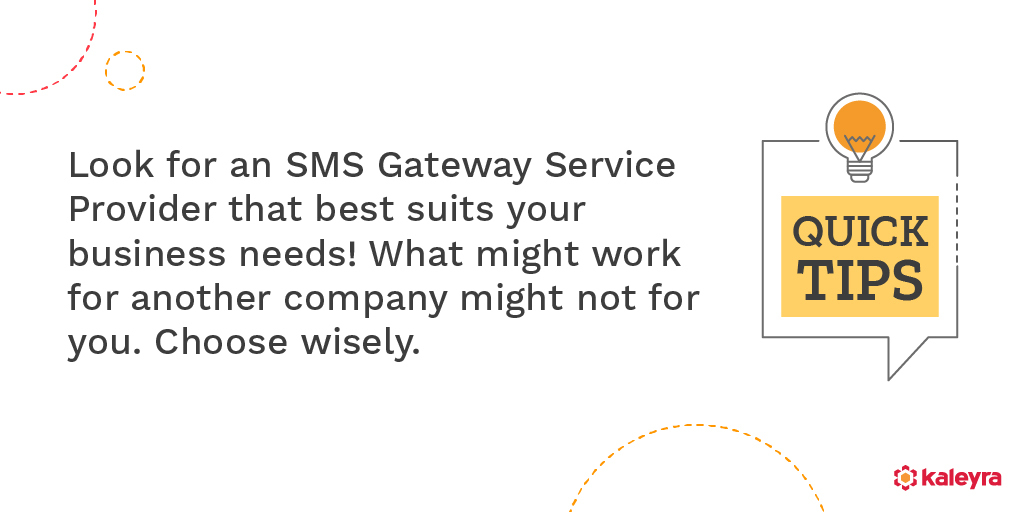 Opting for the cheapest SMS provider may not suffice the requirements. It might go in a negative way with businesses incurring higher costs than usual. It is very important that prices quoted by your SMS service provider does not reflect on the quality of services provided by them.
The trap of price with SMS service providers
Often low pricing indicates a lack of investment in infrastructure, poor network operator connections, incompetent customer support and outdated product features.
Quality sometimes comes with a price and quite rightly so. By trying to cut down on costs, sometimes businesses not only risk higher costs but lose customers too.
Things to consider while choosing SMS service provider
Majority of the SMS service providers in India and across the globe offer Bulk SMS, transactional and promotional SMS services according to the requirements of businesses. Here's a list of things you need to know while choosing an SMS service provider:
1. A complete SMS service provider
Having a single provider who can offer an SMS platform that is robust to handle different types of SMS is a huge advantage. Be it Bulk SMS or promotional, transactional SMS, having a single SMS provider makes it easier for businesses to plan their marketing campaigns more effectively. This will enable businesses to reach a larger target audience. 
Furthermore, when your bulk SMS service provider is also your transactional SMS provider, you can manage all forms of business communication from a single platform. This makes tracking your campaigns easier and allows quicker execution.
2. Test before buying
Check if your SMS service provider is ready to offer you a free sign-up for a limited period of time to check the services offered. By doing this you can experience firsthand the capability of their SMS gateway platform and rate of delivery.
But beware of SMS marketing providers with hidden costs and sign-up fees. You don't want to get stuck with an expensive, never-ending chargeable trial service.
3. Reliability of the SMS service provider
A reliable SMS service provider will ensure a high level of uptime allowing very less room for error. The API uptime is a measure of how responsive it is to the network. You want to select the best SMS marketing service, which provides consistent connectivity across the globe.
At Kaleyra, we have an uptime of 99.9% and offer a secure platform to deliver messages successfully. You can send messages in multiple languages around the world.
4. SMS service provider and scalability
SMS service providers must have a platform that is easy-to-scale. It should have the capability to grow as your business grows. When your SMS campaigns grow bigger in number, your platform provided by the SMS service provider must be able to handle the enormous number of messages sent.
For instance, take the case of Grofers, India's leading online grocery store. They have been using Kaleyra's messaging platform for the last five years. During their biannual sale in August 2019, Kaleyra delivered over 200,000 order messages in a day while simultaneously supporting their promotional campaigns. Throughout these years, Kaleyra has helped Grofers by not only delivering high-volume campaigns but also scaling their overall business efforts.
5. 24/7 customer support
The best SMS service providers will always have an even better customer support team. Pick a provider who can offer round the clock customer support and can help you drive your campaigns throughout the day. Having a 24/7 customer support team enables you to get faster resolution to your queries.
6. SMS service provider and Analytics
Any campaign run or messages sent needs to be tracked to understand the CTA better. A good service provider will ensure to give you detailed data on number of messages delivered along with graphical analysis. It's very essential to have a clear picture about the success rate of your campaigns to plan future SMS marketing campaigns and reach the right target audience.
7. User experience and SMS
If using their services during the trial period is one way of knowing how the service provider's SMS platform works, checking their reach is other sure shot way. The number of clients, network operator connections and different kinds of industries they cater will help in choosing an SMS service provider.
8. CRM integrated SMS service provider
Choosing a provider who can offer a range of CRMs that can be easily integrated into your platform serves as major advantage. This will eliminate a lot of headaches with respect to applications and infrastructure.
9. Multi-language SMS
The platform of SMS service provider must support multi-language SMSs. This will help you break language barriers and send SMS to any region across the world in their preferred language.
10. Pay-as-you model
Look for a provider who will charge you according to the services used which will help in reducing costs and scale as and when required. It is necessary to check if the SMS service provider has a pay-as-you model. Check thoroughly if there are any hidden charges and API limitations that will add to your final cost directly or indirectly.
We know it's a long list to consider for choosing an SMS provider, but in the end you can stay worry-free and reach out to your customers seamlessly. This checklist provided will ensure you choose the best SMS provider in the market for your communications needs.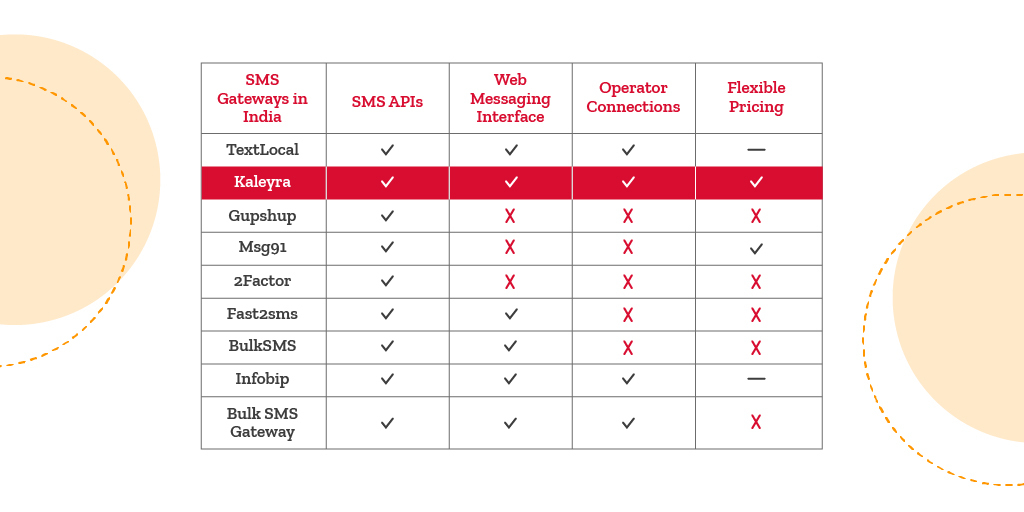 To get started, check out Kaleyra's messaging platform. It is easy-to-use and provides all kinds of SMS services: Bulk SMS notifications, Push notifications, Promotional and transactional notifications.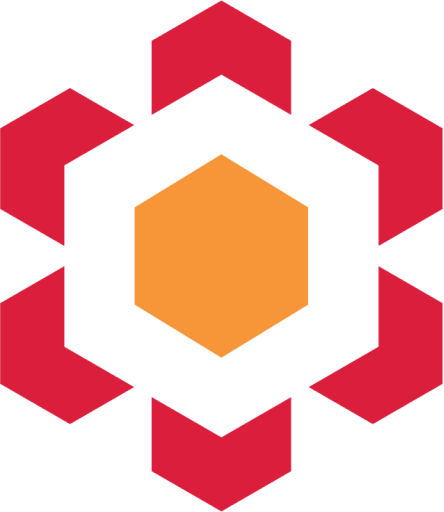 Pooja AV