How WebRTC is Impacting Business Communication Across Industries
Today, businesses face growing pressure to understand their customers in an increasingly customer-driven market. Consumer preferences have changed drastically over the past several years, and they want real-time ways of interacting and engaging with brands. It is imperative for brands to find ways to accelerate and enhance these interactions while also maintaining rapport to ensure the customer experience is consistent, convenient, simple, and seamless regardless of the communications channel. Modern-day brands need real-time communication technologies to actively engage with their customers on communication channels they prefer and frequently use.
Emerging technologies such as Web Real-Time Communication (WebRTC) allow brands to integrate real-time video communications into websites and mobile apps, providing customers with a highly secure way to interact with their business using any device without downloading any external software. It brings a human touch to online interactions and allows support agents to offer innovative and personalized solutions, which often translates into a better customer experience and higher customer satisfaction.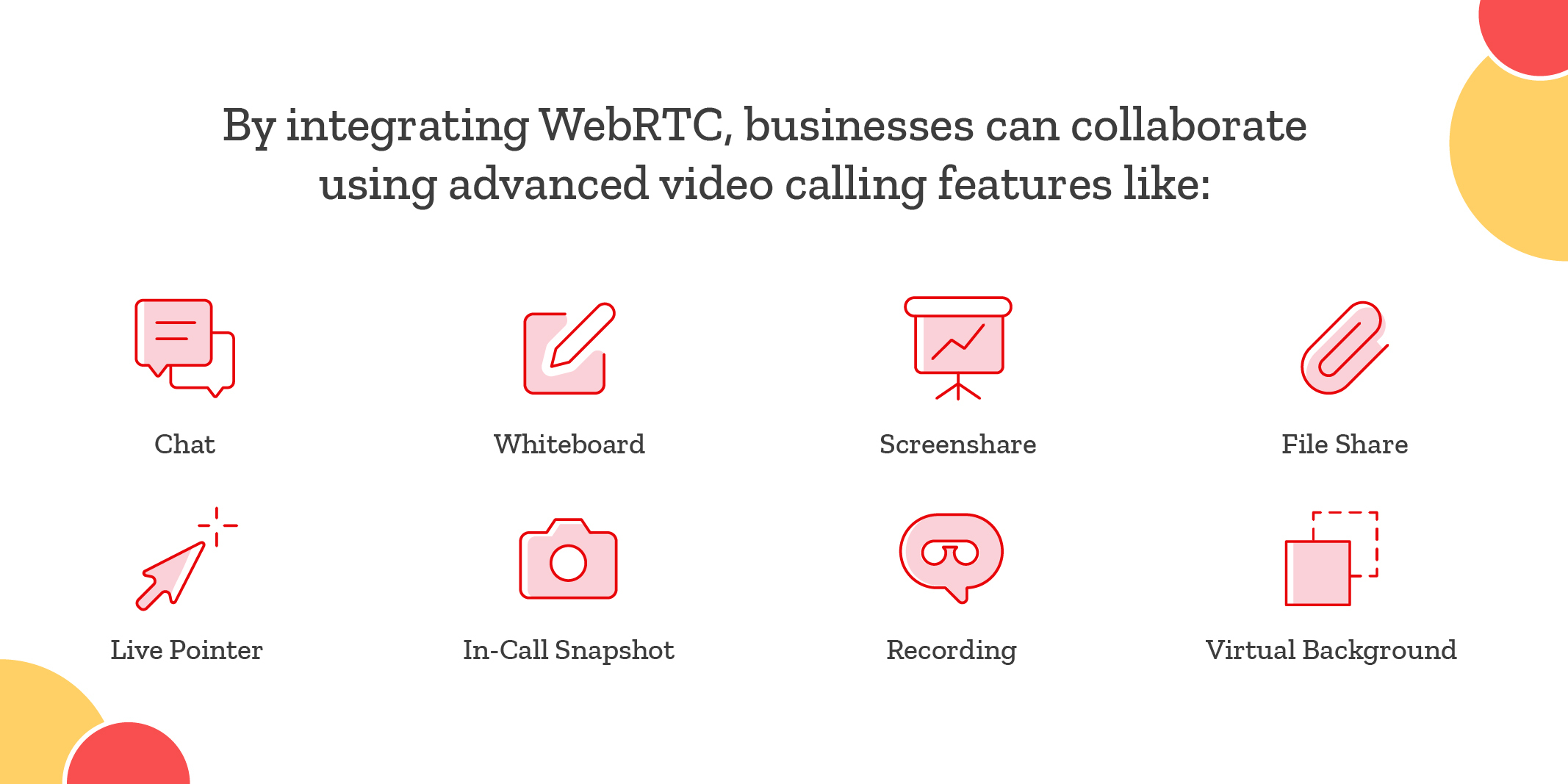 The growth of WebRTC
According to a report published by Global Market Insights, the WebRTC market size exceeded USD 2 billion in 2020 and is projected to grow at over 40% CAGR from 2021 to 2027. Increasing demand to integrate communication features in web applications across various sectors is fueling the industry growth.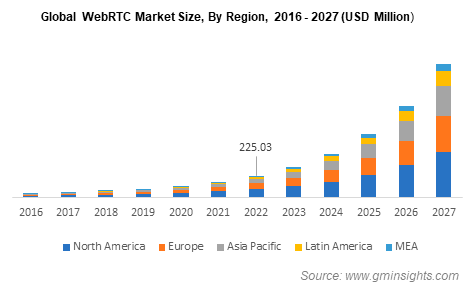 The COVID-19 pandemic has created innumerable opportunities for businesses to implement WebRTC-based solutions. Many brands are now forced to have robust video calling and conferencing capabilities to effectively collaborate with multiple business teams and customers.
Enhanced User Experiences Across Verticals
WebRTC offers simpler and cost-effective real-­time communication options to businesses and allows them to enable an integrated communication solution. Brands can improve their engagement rate, have secure conversations with their customers, increase conversions, and also achieve some of their critical business goals. WebRTC can undoubtedly be a game-changer and give brands across all industries a competitive edge.
Banking and Financial Services
Securely verify customer identity, share screens and documents, and engage customers on any device with rich collaborative tools.
Insurance
Simplify insurance claims evaluation by allowing customers to speak with the service desk in real-time from the location of the accident.
Utilities
Boost customer satisfaction by quickly solving their issues with a simple switch from chat to a collaborative video channel if needed.
Human Resources
Ease recruitment processes by creating collaborative interactions between recruiters and candidates and simplifying the involvement of more stakeholders.
Healthcare
Enable doctors and healthcare providers to better assist their patients through teleconsultations and train medical students remotely.
Luxury Retail
Show and sell products virtually, and offer an immersive and interactive customer experience using our smart glass integration.
Industrial Enterprises
Support field operators over real-time video by connecting them to control rooms, and improve the efficiency of production processes.
Education & Events
Support educators and trainers for large events and help them smoothly and simultaneously interact with thousands of participants.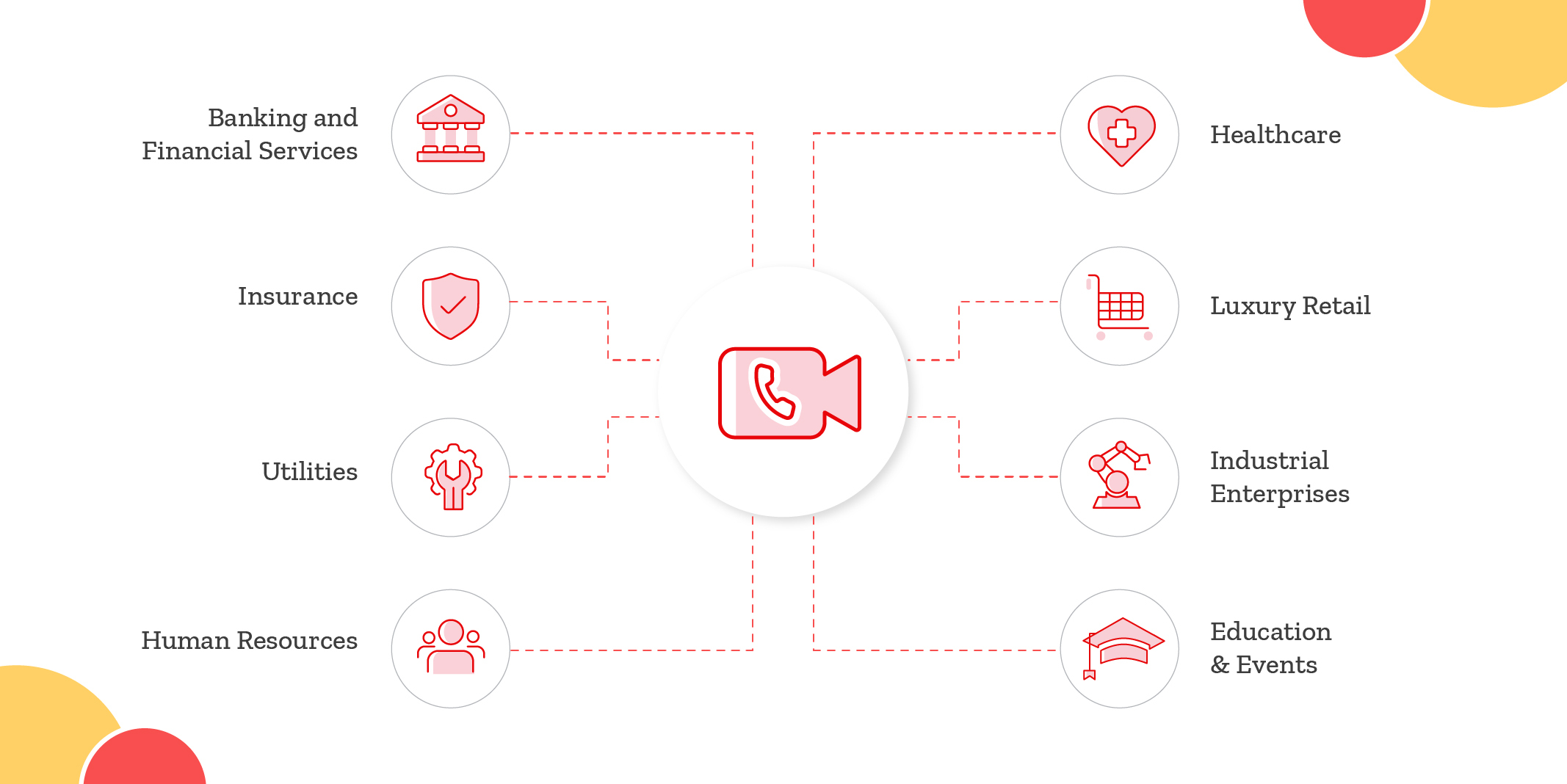 Here are some reasons why modern-day businesses should consider using WebRTC for their customer communication:
1. Makes customer interactions more personal
WebRTC creates a frictionless communication environment that encourages customer interaction by facilitating live video calling without any downloads. However, the real benefit is that consumers get direct access to a real person who can answer questions and even address all the customer concerns in real-time via a video call. The ability to inject real personality into customer services builds customer trust.
 2. Offers premium brand experience to customers
Today's consumers place great importance on brand experience. According to Oracle's Customer Experience Impact report, 86% of consumers confirmed that they do not mind paying more for a better customer experience. By providing a positive customer experience, businesses can gain a competitive edge and increase customer loyalty. 
Businesses that aim to improve customer engagement must focus on the value creation of the brand. This can be accomplished by providing an end-to-end customer experience via interactive conversations and real-time customer support. 
Offering a WebRTC-enabled video calling option for customers allows convenient and friendly conversations between customers and the support team, which invariably builds credibility and trust. Brands can customize the call with logos and colors to let customers recognize the brand they are interacting with. The customer experience will improve considerably as the users can instantly connect with the agents through a meeting link without opening or downloading an external app to make a video call.
3. Breaks down the barriers to video calling

By bringing real-­time communication to the browser, WebRTC has the potential to change the 
way businesses and customers communicate. Users can start a video or audio call without being asked to download a third-party application. 
With WebRTC, businesses can now communicate via a web browser without dialing a phone number. There is also no longer a need to sign into an online meeting service. Interoperability and compatibility issues are eliminated by enabling users to join a web conference through their browsers.
 4. Increases security standard
WebRTC is built around Secure-RTP (SRTP) as its foundation, making every call private and secure. With SRTP providing authentication and encryption for each call, WebRTC ensures the integrity of each call is maintained to ensure the privacy of your corporate audio and video calls.
In Summary
WebRTC offers advantages above and beyond audio and video. Businesses can now provide collaboration tools such as chat, co-browsing, and even file sharing to their customers. By eliminating platform and vendor dependencies, and bringing real-time audio, video, and collaboration directly to the browser, WebRTC enhances customer experiences and increases employee productivity while eliminating cost and complexity. Organizations that embrace WebRTC will undoubtedly see commercial benefits, improve business communications and gain a competitive advantage. 
Kaleyra Video efficiently extends WebRTC-based audio and video calling services to the browser, helping businesses unleash the full potential of browser-based communications without compromising security or reliability.