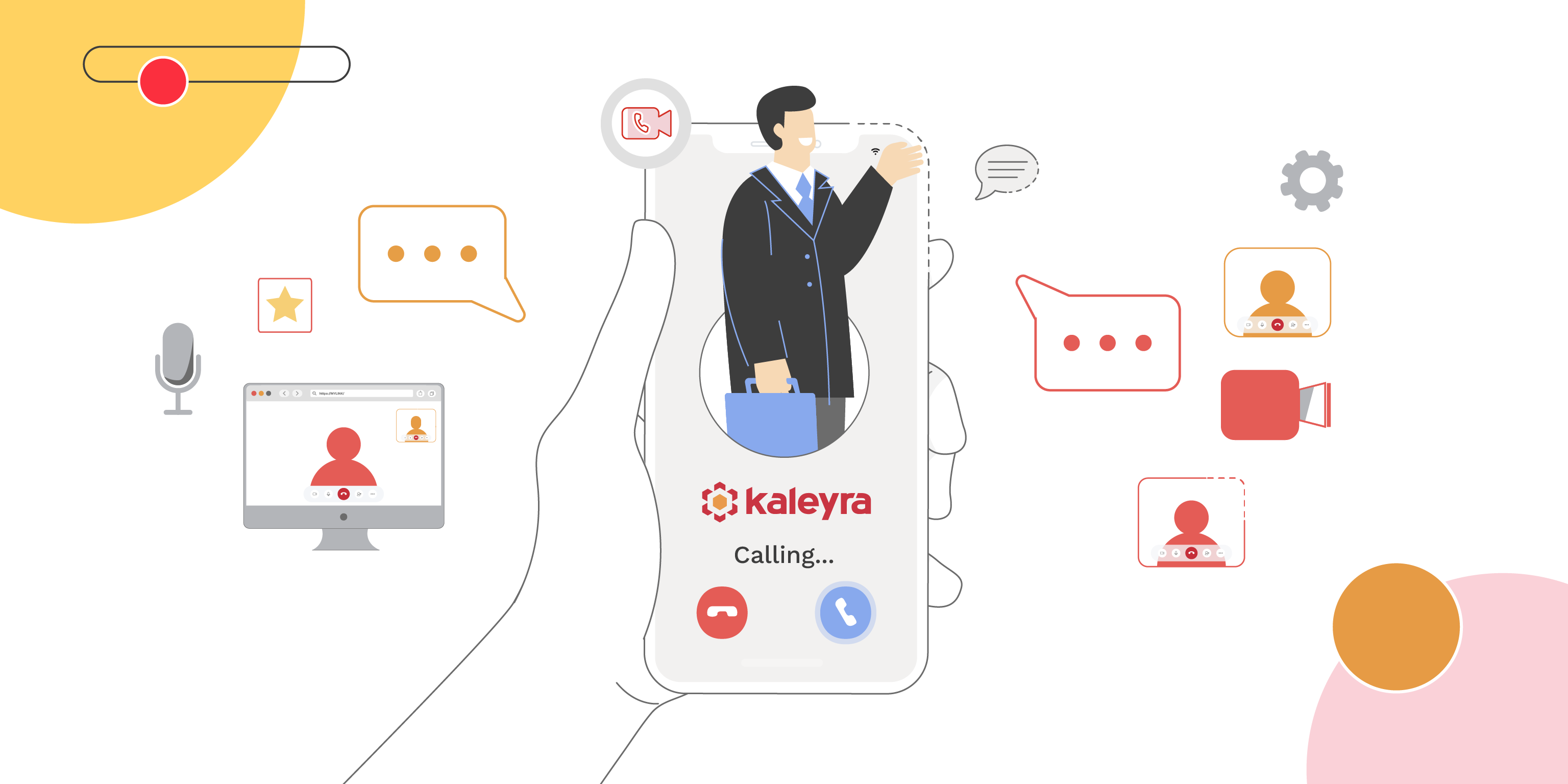 Today's customers are empowered and don't want to settle for anything short of exceptional brand experiences. They prefer businesses that humanize customer interactions and prioritize real-time engagement. You need to look no further than audio/video calling solutions to provide a personal touch that is often missing in most traditional customer communication channels.  
Although there is a strong need for virtual interactions within the brand experience, most enterprises already have legacy systems and tools to cater to existing customer demands, making it harder to keep up with technology trends. Let's see how you can easily incorporate video/audio capabilities in your digital environment with Kaleyra's WebRTC-based solution and deliver outstanding customer experiences. 
About WebRTC 
WebRTC (Web Real-Time Communications) is an open-source project that enables users to make video and audio calls across platforms, providing a streamlined experience. The versatile tool allows you to embed communications into web and mobile-based applications without additional software. Moreover, with WebRTC's real-time capabilities, businesses can provide secure customer communication with low latency to foster trust and drive engagement.  
WebRTC technology revolutionizes digital communication, making video and audio interactions possible without extra plugins or software installation. As a result, the WebRTC market is growing rapidly and is projected to hit $38160.4 million by 2025, according to Brandessence Market Research.
What's Possible with Kaleyra Video? 
Kaleyra provides a powerful video/audio collaboration platform built on WebRTC. With our robust video solution, you can seamlessly add audio and video components to your digital environment with minimal code. The best part is, Kaleyra's video solution is available for web, mobile applications, and smartglasses.  
Enhancing your digital presence with video/audio capabilities has never been easier. You can provide a white-label, private, and seamless calling experience by integrating Kaleyra's Rest APIs and SDKs without investing in expensive and complex infrastructure.  
With Kaleyra video, customers can connect with businesses without leaving the website or app they're currently on, drawing customers further in and resulting in higher engagement. In addition, since all customer communication happens within the same branded environment, it helps provide a cohesive customer experience.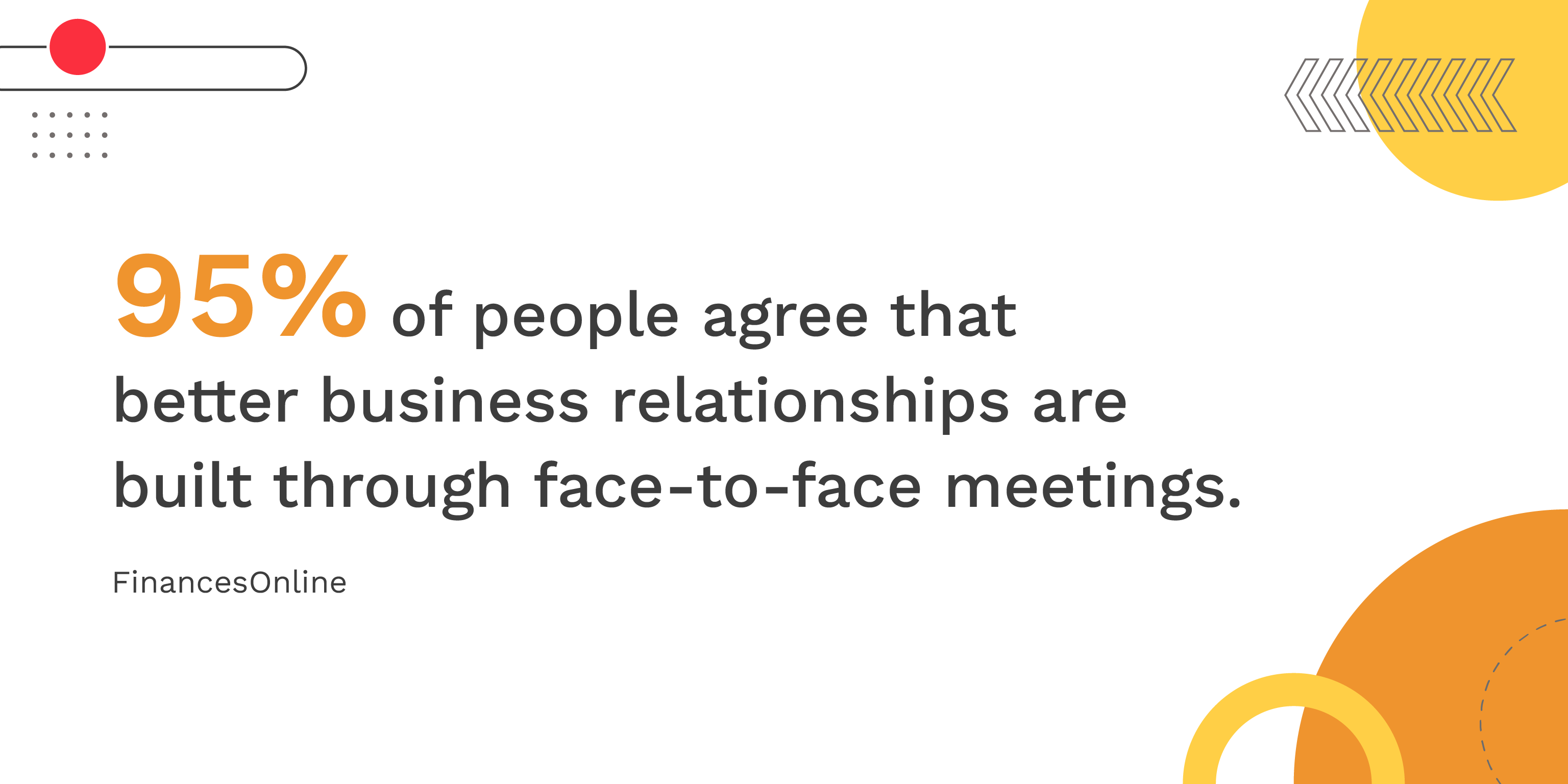 Why Choose Kaleyra Video?
According to a Walker Study, customer experience is critical and is projected to overtake price and product as the key brand differentiator. With customer expectations at an all-time high, businesses must keep up with modern technologies and offer new-age communication channels.  
Kaleyra Video can be a game-changer for businesses looking to improve engagement across their digital touchpoints. It provides a natively integrated video/audio solution that allows user interactions directly from your existing digital touchpoints. Since users can connect from the applications they already use, it simplifies communication flows and provides a smooth experience.
Moreover, Video is an effective channel for customer interactions since it allows face-to-face communication that builds trust and drives loyalty. In fact, 98% of people say that video solutions improve collaboration. No wonder video and audio calling solutions are gaining popularity among leading brands for customer engagement. 
With Kaleyra Video, your users can join video/audio calls directly from your website, connect through video/audio calls from an app, and interact with a brand without switching their digital environment. 
No Software Installation or Download
There is no need to download any external software to use Kaleyra's Video solution. Users can initiate video calls directly from your website, make in-app calls with our SDKs, or join a video call simply by clicking on a link shared with them.
Preserve Brand Identity
Customize the call interface with your company logo, primary & accent colors, and language. You can fully preserve your brand identity using Kaleyra Video functionality within your customer experience flows.
Easy Implementation 
Being one of the easiest programmable video solutions on the market, our comprehensive set of  REST APIs and web & mobile SDKs make it easy for businesses to set up and customize video calling functionality alongside the existing digital touchpoints. 
Supported on all Devices
Kaleyra Video solution is available for various devices – Laptop/PC, Tablet, Smartphone, and Smart Glasses.
Stable and Secure 
Kaleyra Video, based on WebRTC protocol, allows secure, encrypted audio/video communication and is GDPR compliant. 
Collaborative Experience
Kaleyra Video solution's collaborative tools enrich business communication. For example, you can share documents and files that help resolve customer queries effectively. 
Streamlined Workflows through Integration
Connect your video calls with connectors and plugins to third-parties software – CRMs like Salesforce and Genesys.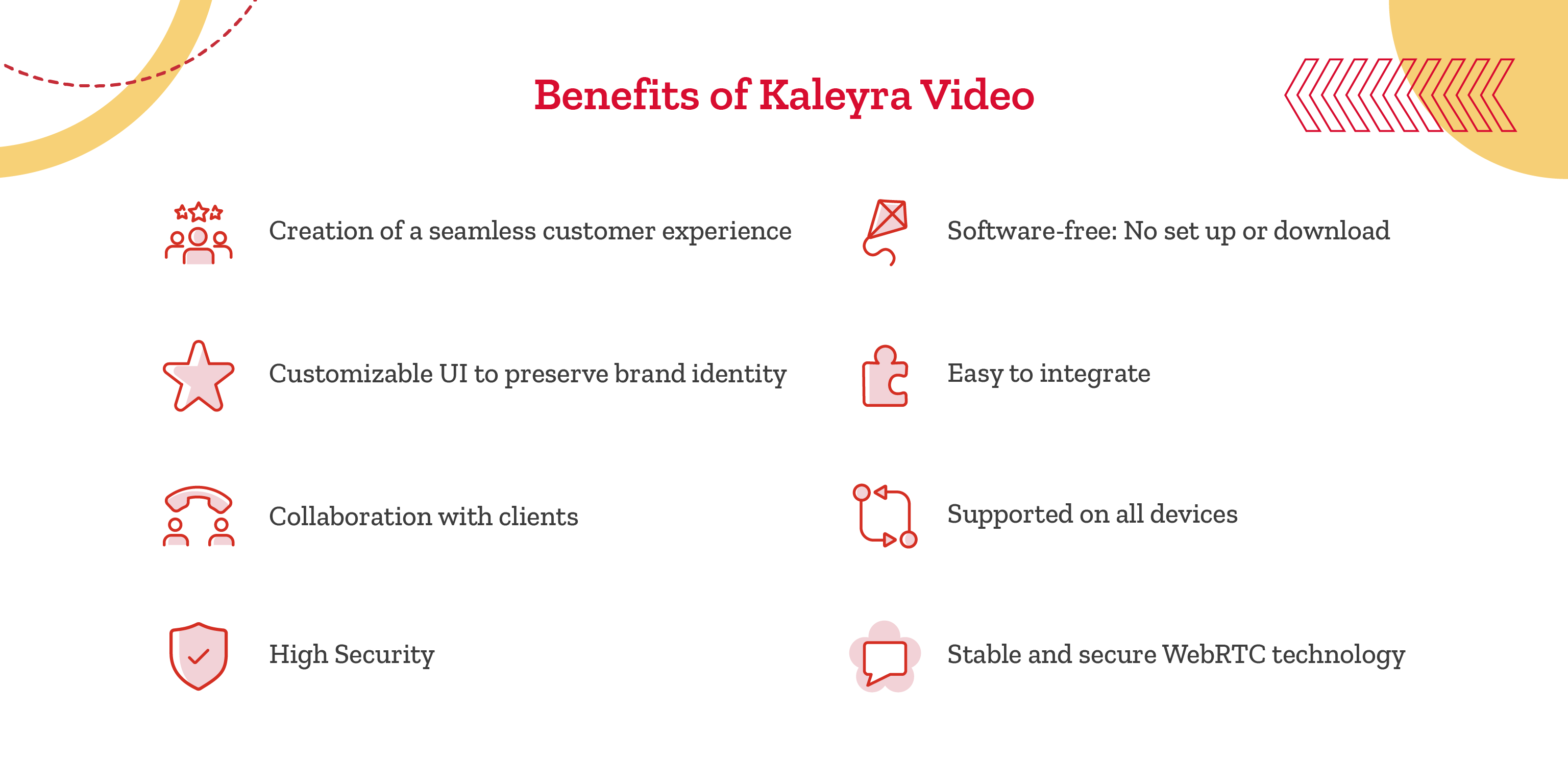 How Different Industries can Benefit from Live Video Chat? 
Here are a few use cases for Kaleyra Video across industries – 
Retail
Providing retail customers with a top-notch shopping experience is critical to successful sales. Although locating desired products and checking availability may be easy with online stores, there are situations where customers need more detailed information. Video solutions can help in customer education and streamline customer service, resulting in long-lasting connections that keep customers returning for more. 
Virtual Shopping through live video calls

 
Sales assistance, where employees can help with purchase decisions

 
Post-sales support that helps in upselling or cross-selling
Banking & Finance
Trust is essential in the banking and financial services industry. Therefore, building and maintaining connections with customers is crucial. Video calls provide an ideal solution so banks can quickly connect with users, regardless of location or timezone. In addition, by encouraging face-to-face conversations, banks can strengthen customer relationships by fostering trust.  
Secure video KYC and verification (A secure channel for banks to verify clients)

 
Avoid phishing due to branded calls and agent identification.

 
Quick onboarding with document sharing and screen sharing
Insurance
Insurance agents face the challenge of selling complex products remotely, especially when customers cannot interact with them in person. In addition, several traditional insurance products require ample guidance for digital sales, which can be a significant roadblock to conversions. Live video chat helps agents recreate an advice-based relationship that resonates with potential customers as if they were face-to-face.  
Explaining complex products like life insurance and retirement plan options

 
Evaluating and settling claims with document sharing and screen sharing

 
Assessing on-site damage for insurance claims.
Healthcare
Telehealth has become increasingly popular, but it's essential to recognize privacy laws and sensitivity are paramount within the industry. With secure video solutions, patients can receive high-quality healthcare from the comfort of their homes. In addition, healthcare providers can enhance customer service because agents can read non-verbal cues via video calls and communicate with empathy. They can also use visual aids to explain treatment options more clearly.  
Getting medical attention on short notice during emergencies

 
Easy health consultation for patients with limited mobility

 
Routine medical and psychological check-ups when physical exams are not needed.

 
In-call whiteboard, image capture, file-sharing and recording to encourage pre-screening video consultations.

 
Virtual training on medical procedures for medical students through smart-glass-compatible video calls.
Elevate Your Customer Engagement with Kaleyra Video 
Kaleyra Video is a powerful tool for modern businesses looking to provide an easily accessible, engaging, and convenient channel for customer engagement. Kaleyra Video has proven results for several companies in Europe and India. For example, Acea, an Italy-based multi-utilities company, increased its Net Promoter Score (NPS) from 86% to 94% after offering Kaleyra Video.  
Video customer support helps build trust as customers can see and hear agents they're talking to in real-time, reassuring them they're getting accurate and prompt support. Upgrade your customer service by harnessing the power of Kaleyra's video/audio solutions today!
Supercharge Your Communication!
Get in touch with our experts who strive hard to bring the very best in cloud communications technology to you.