In today's digital age, businesses need to be using all forms of communication to reach their customers. One method that is often overlooked is transactional SMS. Transactional SMS is a powerful tool that can be used to increase customer engagement and loyalty. 
Almost every business can benefit from using transactional SMS messages. These messages are different from marketing or promotional texts, as they are usually sent in response to an action taken by the customer. For example, if you make a purchase online, you may receive a text message confirming your order. Transactions like this occur every day, and businesses need to be prepared to send transactional SMS messages quickly and efficiently. 
The Benefits of Transactional SMS for Businesses
Transactional SMS messaging offers a number of benefits for businesses. Not only are you reaching out to customers on a platform that they are constantly using, but you're also reaching them in the way they prefer most. In fact, 75% of mobile users prefer a text message over a phone call or email. 
Here are a few of the benefits of using transactional SMS messaging for businesses.
1. Increased Customer Engagement 
Transactional SMS allows you to send highly relevant and personalized messages to your customers at crucial points in their customer journey. This increased engagement will lead to improved customer retention and loyalty.
2. Improved Customer Service 
When used correctly, transactional SMS can be a powerful tool for providing excellent customer service. Transactional SMS can be used to send automatic payment reminders, shipping updates, order confirmations, and more. By keeping your customers informed at every stage of their purchase, you can reduce customer service inquiries and increase customer satisfaction.
3. Greater ROI 
Compared to other marketing channels like email or paid advertising, transactional SMS has a much higher return on investment. This is due to the fact that transactional SMS messages are designed to be opened and read immediately by the recipient. Furthermore, because transactional SMS messages are typically sent to opted-in customers, there is no need to worry about high opt-out rates or spam complaints.
6 Ways businesses can use Transactional SMS Messaging
1. Account Verification
With the use of transactional SMS, you can enable an account activation or verification feature to increase security for your customers. When a customer signs in or register, they will be sent a unique code and will be required to verify their account by clicking an activation link or entering a verification code on their mobile device. 
By adding this extra step, only people that should be allowed access to accounts are given that access. Confirming identities through SMS is an inexpensive yet highly reliable and convenient way to increase security and peace of mind.
2. Shipping Notifications
After an order is placed, real-time information about shipping, delivery, and pickup can be shared with your customers via text messages. A simple delivery update, shipping confirmation or pickup notification will allow the customer to know where their shipment is and can notify the customer of changes, status and delivery right on their mobile device. This creates a sense of trust and helps to build and maintain a good customer relationship.
3. Order Confirmations
When a customer places an order, they want to be confident that the purchase is being processed and will be on its way soon. Transactional SMS messages can provide customers with confirmation of their order, letting them know that their payment has gone through and that their items are being prepared for shipping. This type of message can also include an estimated time of arrival, so the customer knows when to expect their purchase. Order confirmations are a great way to build trust with your customers and ensure them that their business is appreciated.
4. Time-Triggered Reminders
With transactional SMS messages, you can set up time-triggered reminders for your customers about appointments, meetings, or other important events. These reminders can be sent directly to their mobile phones, so they will never forget another appointment again. Time-triggered reminders are a great way to improve customer service and keep your customers happy.
5. Real-Time Alerts
Transactional SMS messages can also be used to send real-time alerts to your customers. For example, if there is a problem with an order or a shipment, you can quickly send out an alert to let the customer know what is happening and how it will be resolved. This type of message is very useful in keeping your customers informed and up-to-date on the status of their orders.
6. Opt-In Requests
If you want to start sending promotional or marketing messages to your customers, you need their permission first. With transactional SMS messages, you can easily send out opt-in requests that allow customers to sign up for your marketing lists. These opt-in requests can be sent as part of an order confirmation or shipping notification message, or they can be sent as standalone messages.
Conclusion
Transactional SMS messages are a great way to keep in touch with your customers and grow your business. They provide an easy, convenient way for customers to stay up-to-date on their order status or receive important updates about their account. And they're a great way to remind customers about upcoming appointments or sales events. If you're not using transactional SMS messages yet, we encourage you to give them a try. You may be surprised at how effective they can be in growing your business.
Ebook: A Mobile-First Guide

Learn how to optimize your mobile marketing strategy to boost sales and revenues.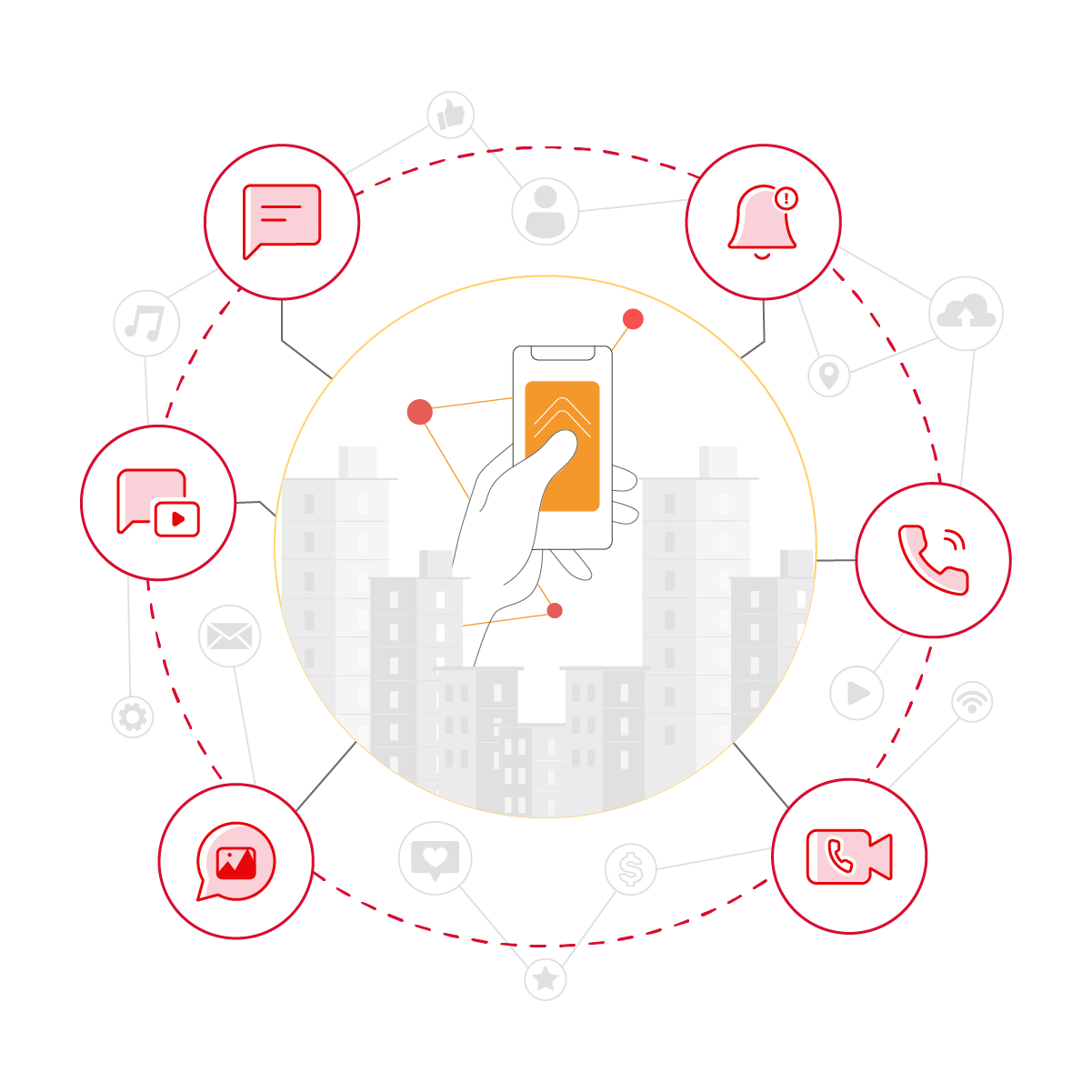 Supercharge Your Communication!
Get in touch with our experts who strive hard to bring the very best in cloud communications technology to you.