Intelligent capturing through IVR
IVR or Interactive Voice Response allows businesses to design call flows efficiently giving their customers an interactive and customized experience. IVR is a great way to ensure that your customers are routed to the right agent without having to wait for an agent to connect them manually for every issue.
Having read about what IVR does and how it can help businesses, it's time we know about what other things are possible through IVR. Though most businesses identify IVR as the technology that helps them customize call flow to enhance customer experience, enabling more features to the existing IVR features gives more advantage to businesses.
Businesses are growing rapidly and it's not uncommon to see a new startup around the corner every other day. IVR system can now be used by businesses for much more than just customizing call flow. It helps in Lead generation, event notifications, marketing campaigns, promotions, voter registration for reality shows, reminders for doctor's appointments, spa appointments, service reminders, product announcements, get customer feedback and much more.
What else can IVR do?
Every solution or products offered by Cloud telephony industry is to provide businesses with an opportunity to offer a superior customer satisfaction. Since we are clear on keys to improving customer experience through IVR, it's time to take it one step ahead and see what more can IVR do.
By combining voice services like outbound dialing IVR does much more than just acting as a tool to customize call flows. Through intuitive IVR, the platform can be programmed to capture customer responses intelligently with very minimal human intervention. This not only automates the major amount of process and reduces manual effort, it saves time and effort too thus allowing businesses to focus on much more important tasks.
What does Intelligent IVR do?
Through intelligent recapturing done via IVR, customers can confirm order confirmation/cancellation, rescheduling of order for high-priced items, Cash on Delivery (COD) order confirmation/cancellation/rescheduling, reverse pick up of items ordered, etc. through an outbound call that is triggered to the customer's registered mobile number via Cloud telephony provider's voice platform.
E-commerce is a booming industry which is expected to grow to US $200 billion by 2026. With customers being added to platform every second as we speak, providing a solution that helps automate processes helps in achieving customer satisfaction as businesses desire.
How does intelligent IVR work?
By allowing businesses to connect two aspects of Cloud telephony like outbound dialing and IVR, customers can now choose what they want to do with their online orders and choose how and when to receive them. This helps customers gain full control over every minute detail related to their order and helps businesses to channelize their processes more efficiently thus achieving a happy end result of fulfilling customer satisfaction as expected.
For example, when customers place orders on an e-commerce platform like Flipkart, through intelligent IVR enabled customers gets a call on their registered mobile number. This will be an auto-generated call that is programmed which helps customers to a great extent. Once the call is received by the customer, the system prompts the user to enter a valid order ID. Upon successful entry of ORDER ID from the customer's end, then he/she is redirected automatically by the company to more options pertaining to the order that are configured through IVR by assigning keypress. This allows customers to make modifications regarding order cancellation/confirmation/rescheduling, return pickup forward, etc.
Intelligent IVR also helps if the customer has placed a Cash on Delivery payment option. Once the payment mode is selected as COD, post order confirmation automated call is triggered with IVR options that allows customers to verify if they placed the particular order, if they are available to collect order or would wish to reschedule the order. Having an IVR response configured for COD orders increases the chance of successful delivery with single attempt and thereby saving costs incurred from multiple failed attempts.
How does Intelligent IVR help?
When the customer chooses the right option and enters responses according to the assigned keypress, it helps businesses by this not only reduces the manual effort. In case of Flipkart, it allows delivery agent to be updated about particular order and thereby reduce failed delivery attempts.
A self-service model IVR helps businesses like Flipkart to save time and focus on providing superior customer satisfaction. This intelligent recapturing through IVR also helps businesses to bring customer queries under one single platform and handle millions of order in a meticulous fashion and thus reduce errors and function more efficiently.
Customers can respond and provide their responses in a preferred language of their own due to multi-language support that IVR offers. This enables customers across the globe to register their preferred response in the language of their choice.
So, does this mean Intelligent IVR can be used only by e-commerce businesses?
The answer is NO.  It can help businesses receive feedback directly from customers by automatically triggering an outbound call that has been configured with responses which can be clicked with just keypress. This helps register customer responses and allows businesses to know the gaps in customer service and fix them so that customers enjoy a better service the next time around.
What is the outcome of using Intelligent IVR?
Businesses can now use intelligent IVR and get a complete 360-degree view and gain customer insights. IVR brings various stakeholders under one single umbrella and connect them and provide real-time updates. Through intelligent IVR it becomes easy for end users to get updates on Order confirmation, cancellation, and ultimately achieve customer satisfaction along with safeguarding customer's sensitive information.
If SMS marketing is one way to reach customers on their smartphones, configuring IVR and triggering an automated outbound call is another sure shot way to reach customers on their fingertips. Businesses can run promotions through automated calls, and provide options to customers by configuring IVR flow such that if they want to be redirected to customer support for more information about particular offer, promotions etc.
Banks also find this a feasible option to keep customers informed about ongoing offers on loans, their new services etc. and redirect customers to concerned department if they the customer wishes to know more about their products, offers or services. This way the customers do not have to incur any personal costs nor do they have to wait for longer duration by calling customer care numbers and wait in queue to get information.
Is it just limited to offers for banks?
No! Banks can configure options such that customers can know their account balance, transaction details etc. by just following the call flow instructions. This reduces manual intervention and allows businesses to concentrate on issues that actually require human intervention and assign agents accordingly.
Furniture providers usually outsource the installation to third-party agencies who may or may not provide the service as expected by the customer. In such cases, using intelligent IVR help capture customer response about installation services through automated phone call triggered thus providing direct feedback to customer. This not only shows the customers that brands care about customer satisfaction, it also earns brand loyalty from customer.
If you want to know more about what the modern approach of IVR can do for your business, contact us right away at sales@kaleyra.com and schedule a live demo or sign up for a free trial today on our websitewww.kaleyra.com.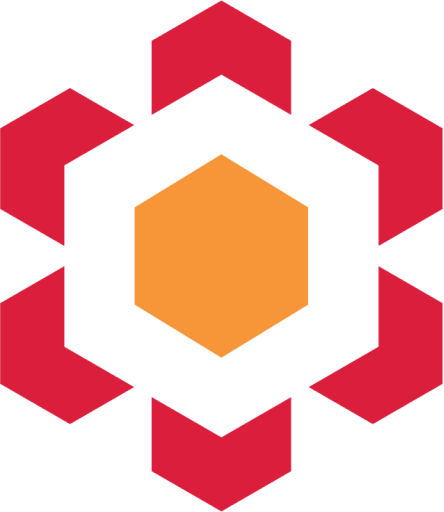 Pooja AV