Customer service and support team productivity: how to reach the top
The customer support team acts as the face of any business. Therefore, it is crucial to set up a support team that can help businesses maintain the brand image and provide 100% customer satisfaction. The only way to win customer's loyalty is by setting up a team that is adept at gaining their trust by providing top-notch service and going that extra mile to win their heart.
While having a range of products and services acts as a foundation for any business, in order to take the business to the next level having a productive customer support team is of prime importance. Having a cloud-based customer support center no matter how big or small the business is the need of the hour.
The secret of customer service productivity
An effective support team involves team members who exhibit the right skill set along with thorough knowledge to ensure support team performance matches customer expectations. The most simple way this can be done is by creating detailed documentation and procedures for common issues faced by the team. This helps improve productivity and maintain a consistent approach to solving customer issues that will directly reflect on increasing customer satisfaction.
Let's see the 10 best ways to guide the Support team to improve their productivity and achieve customer satisfaction.
 1. Customer center, productivity and repetitive issues
On any given day, the customer support team receives a number of similar queries that take up the majority of the agent's time. It's very important to identify these repetitive issues to improve agent performance. Through Cloud telephony solutions, many of these repetitive queries can be provided automated solutions.
The contact center productivity can be improved by introducing an IVR system with smart routing capabilities. It will ensure the query is handled by the most suitable agent with expertise in that area. Furthermore, it will boost customer service productivity metrics such as query response time, query resolution time, customer experience ratings, number of queries handled, etc. This not only saves the agents time it gives faster resolution to customers' queries.
2. Easy navigation of the call center
If reducing repetitive queries from customers is one of the main concerns, then switching to a cloud telephony based contact center is the way to do it.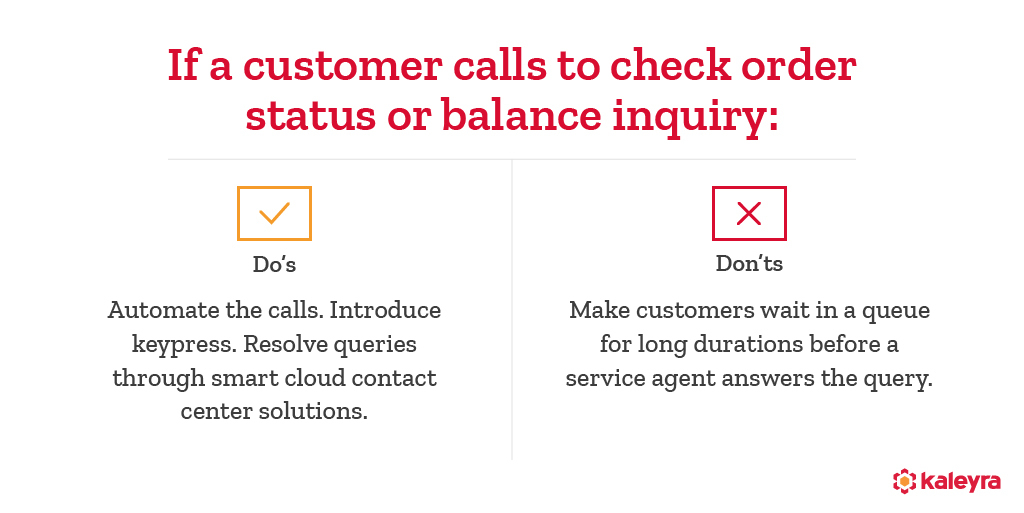 It's smarter to keep the most asked query as the first key press for your customer support center. This directly helps customers and reduces the burden of agents allowing them to spend their time more productively and on important queries.
On any given day, the customer support team receives a number of similar queries that take up majority of the agent's time. It's very important to identify these repetitive issues to improve agent performance. Through Cloud telephony solutions, many of these repetitive queries can be provided automated solutions. This not only saves the agents time it gives faster resolution to customers' queries.
3. In the customer center productivity starts with the first call
Many support teams waste a lot of time resolving one single issue by having many back and forth conversations with the customers. First call resolution means providing a solution to the customer's query in a single call eliminating the need for them to contact businesses again about the same issue. First call resolution applies to all kinds of support teams.
For example: For call support, it means resolving the issue in a single call
For live chat, it means resolving customer issue in a single chat session
For email or social media support, it means providing a resolution in a single response.
First call resolution also has a positive impact not just on customer satisfaction, it also decreases your support mailbox load since the number of replies per issue will be reduced.
4. Advanced technology for customer service productivity
No matter what the size of the business is, to improve customer support agent productivity, it is imperative to provide advanced technology like a Cloud-based contact center. It gives better options and is not as rigid as the conventional methods used in call centers.
By using cloud telephony system for customer support, businesses can benefit in a number of ways:
IVR flows can be customized

Call transfers are easy

Queue logic allows agents to know how many customers are waiting for query address

Call conferencing allows domain experts to be looped in same call improving your first call resolution

Tracking, viewing, monitoring the agents and team performance becomes easy due to detailed analytics and metrics given by the Cloud telephony service provider

Call recordings that are provided as a part of reports is a great way to listen to customer-agent conversations and provide direct feedback increasing teams productivity

Call notes, sticky agent, smart call routing all enhance support team productivity by allowing them to resolve customer issue faster

Cloud-based call centers are easy to set up and allows businesses to start answering customers in just minute.  This surely boosts customer service staff productivity in the long run, and positively impacts the organization's revenues.

When you follow these steps and see a change in the call center productivity, you will also see a parallel growth in the volume of positive reviews and referrals your organization receives. It is a chain reaction that begins with customer satisfaction.

 
5. Automate customer center tasks
Use tools that boost the support team's productivity and streamlines complex processes into simple steps. By reducing manual intervention, the support team gains hours to concentrate on providing great customer service. It also is a very cost-effective option when we see the number of hours saved.
Let's say a business has three agents who are spending four hours daily on repetitive tasks. Automating these tasks will save approximately 200 hours per year which means 600 extra hours are got from three agents. As the number of agents increases so do the number of hours saved increases from let's say 200 to 2000 hours if the number of agents is ten. This is a huge number of hours saved which the business can utilize for other important tasks.
Another way to automate tasks is by providing your support team with ticketing tools that resolve the issue of clocking each ticket manually. Tools help process, sort, and automate each ticket in a more orderly fashion.
6. Customer center productivity and the team's training
Provide sufficient training to support the team to handle customers' calls efficiently. Know the peak hours of business and train your support team to handle large volumes of calls without compromising on the quality of service provided for each call. Create templates for common issues to make it easier for the support team so that they do not have to type the same responses over and over. Templates could be of various types like email templates for procedures, new customer onboarding, company values and cultures, new product release, etc.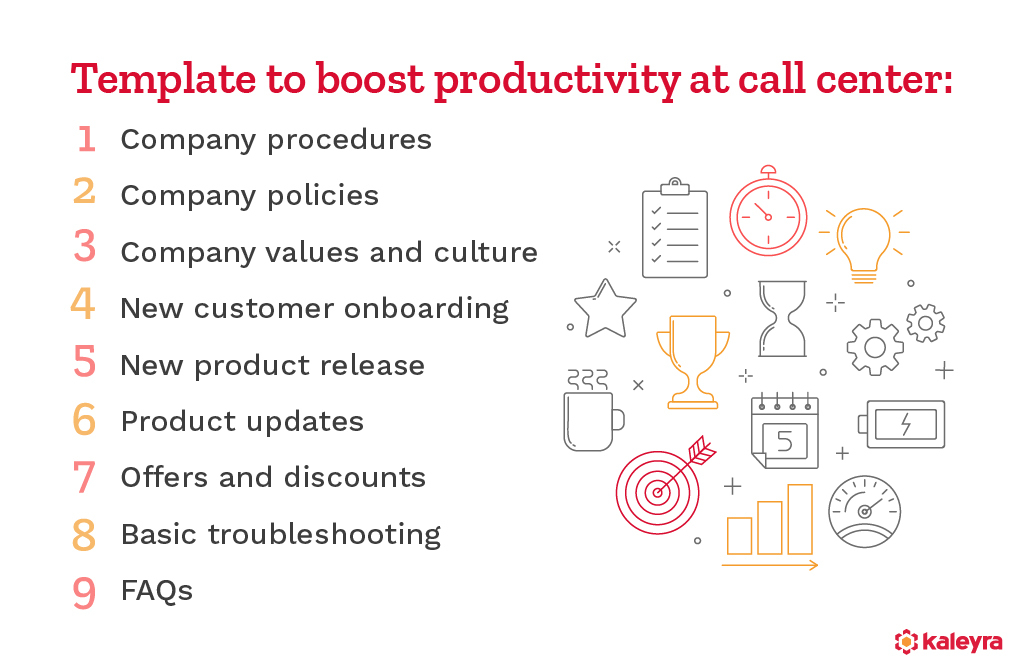 Document every procedure in detail so that it comes handy for the support team while addressing any query from the customer.
7. Feedback and customer center reports
As mentioned earlier, Cloud telephony helps businesses to track, monitor, and provide feedback for each agent. Call reports let businesses analyze the number of minutes taken by each agent to resolve a customer issue. Call recordings are a great way for managers to listen to how the agents handle queries and note the most common query posed by customers. This will allow them to even work on reducing manual intervention and come up with a suitable solution for automating the process.
Cloud contact center software
also provides options like Live call barging, call whispering, etc. which can be used by managers to help agents resolve customer issues on a live call and not only help agents to handle similar situations in the future individually but increase first call resolution as well.
8. Multitasking for customer center productivity
Live chat allows the support team to handle multiple queries at once. Emails and call support do not provide this option. With Live chat, agents can become multitasker. Live chat can be a cost-effective option allowing your support team to receive calls only when required as well as saves time for agents to handle more queries in a day. Live chat also cuts down on the waiting time for the issue to be resolved as compared to emails helping the support team to be more productive.
9. Remote working for the customer center
Agents no longer need to be chained to their desks to handle calls. With cloud-based call center solutions, agents can access anytime and from any location. The Cloud contact center also provides the options of allowing agents to show the status if they are working or have stepped out for a break. This way the calls are routed to the agent who is available and features like smart call routing also allows equal distribution of calls to agents thereby avoiding overburdening single agents with calls.
10. Team building for customer center productivity
It's very important to have team-building activities at regular intervals to build an effective support team. These activities will help teams to bond together and approach a given situation with collective effort. Team building activities lets each member value others opinion and also share knowledge which promotes a positive healthy work environment. These activities also help the team to come up with innovative ideas and offer solutions to difficult issues faced. This helps team members gain trust and develop a mutual understanding which ultimately leads to enhanced productivity.
If reading this has inspired you to build your customer support team powered by cloud telephony, check out Kaleyra's cloud contact center services.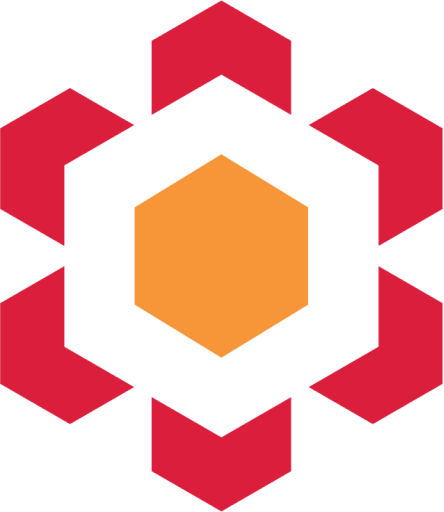 Pooja AV