Introducing Txtly by Kaleyra
Ever wondered how lengthy URLs look shortened on your social media posts or through messages that is being sent through mobile marketing by brands. How do you fit in a lengthy URL into a 160-character limit of message?
Cloud Telephony providers who offer innovative solutions through messaging and voice platform also offer products which can shorten length URLs. But your normal URL shortener have various limitations when it comes to providing detailed analytics other than just Click through Rates (CTR).
Kaleyra, a global leader in Cloud Telephony known to simplify business communication needs by bridging gaps through messaging, voice and banking platforms introduces TXTLY.
In this blog you will know about what is TXTLY and why most businesses prefer using Kaleyra's TXTLY over other URL shorteners.
What is TXTLY?
Is it just yet another URL shortener with a fancy name and same old capabilities? The answer is a definite NO!
TXTLY is here to wow the businesses with its features and advantages. It's nothing less than a powerpack that reaches your inbox.
TXTLY helps businesses manage campaigns and execute marketing campaigns successfully. It helps filter audience by gaining information about browser, device type and brand, operating system, geo-location and message time stamp.
Touted as one of the best URL  shortener, TXTLY allows businesses to attach documents, images and help them improve their mobile marketing reach a larger target audience. It allows businesses to track and analyze click-through rates and understand user behavior with advanced analytics provided by Kaleyra.
Let's dig a little deeper and understand Why business love TXTLY and what makes it the customers' favorite.
1. Link management
TXTLY makes lengthy URL links more manageable. It helps shorten, customize URLs and track them and provides the opportunity to engage customers better. Let's face it, nobody likes to see a lengthy URL.
Most customers prefer short and clean URL links that are more pleasing to the eye. Customers also are of the opinion that lengthy URLs means trouble where as your shortened URLs look more trustworthy. The customization possible for lengthy URL links also makes it visually more appealing opening new doors to business and showing the true power of what shortened, customized URL links can do.
2. Advanced TXTLY
Kaleyra has taken it one step further with the advent of Advanced TXTLY. This allows businesses to look for more than just number of clicks. Advanced TXTLY creates custom URL short-links that are unique for each mobile number. This will power your campaign and helps you connect with larger audience by giving you details about user device, browser, mobile number, date, time, IP address, geolocation etc.
Kaleyra's TXTLY allows businesses to also manage contacts, favorites, manage groups easily giving them complete freedom to power their campaigns more effectively.
3. Analytics and campaign management
To promote offers on websites takes time and captures only selected audience. But by including links in the promotional messages sent to customers, promoting offers and brand becomes much more easier.
The real-time analytics of Kaleyra gives businesses detailed insights about where the maximum click-through rates are happening and helps businesses narrow down on the most effective channel to promote their offers. These valuable insights not only saves time, it enables businesses to plan campaigns according to their target audience.
When businesses are running cross-channel campaigns, these CTRs via TXTLY links helps businesses discover new audience as well and measure the quality of traffic across multiple channels.
4. Lead generation
For every campaign run by businesses, the ultimate motive would be capture as many leads as possible.
TXTLY allows marketers to focus on building products that the audience feel appealing while it takes care of lead generation by providing customer insights like never before.
5. Attachment preferences
TXTLY allows businesses to share more than just shortened customized URL links. Through it optimized messaging channel, TXTLY allows attachment of PDFS, images or other documents making it the most popular of the URL shortener in the market across the globe. This also increases the chances of customers clicking on your links and thereby helping you track viewership in a futuristic way.
6. Brand recognition
Mobile message marketing is very famous and quite rightly so with a solid reason. It has revolutionized the way business function in the past few years and businesses will be utilizing the full potential of this age old means of communication for a long time. The success of mobile message marketing is much higher when compared to email or voice marketing. It's more automated and requires less manpower making it more cost-effective option for businesses to choose.
But that's not all, customers or people are more likely to respond to messages faster when compared to emails or phone calls making it the most preferred platform for business communication along with a higher response rate. Since these messages directly land onto customers' inboxes, people are most likely to remember your brands much better through the custom links that display your brand name thus giving more brand recognition as compared to other channels of marketing.
TXTLY does exactly this to businesses helping them get more brand recognition.
7. Scalable and secure
TXTLY allows sending same links to multiple customers or even unique custom links to each user. Kaleyra's Cloud platform grows as businesses grow seamlessly and makes it easier for businesses to scale-at-will.
Kaleyra offers 99.9% uptime making it one of the most reliable cloud telephony providers. It also offers enterprise-grade security through 128-bit SSL encryption making it the most secure platform to communicate with customers and stay worry free about data privacy.
TXTLY in action
Now that we are aware of what Kaleyra's TXTLY can do, am sure most of you are thinking it takes a lot of time to set up with high maintenance. Well worry not, TXTLY is simple and user-friendly and works in 3 simple steps.
Step 1: Businesses need to enter lengthy URL links and get a custom shortened link
Step 2: Add the custom URL link to campaigns and shoot the message to customers
Step 3: Check for real-time analytics, data and know campaign response in real-time
Now businesses can convey their story better through simple TXTLY enable shortlinks and discover new audiences as well as gain insights about existing customers.
For more information on TXTLY, visit our websitewww.kaleyra.com or drop us an email at sales@kaleyra.com and schedule a live demo today to see TXTLY in action today.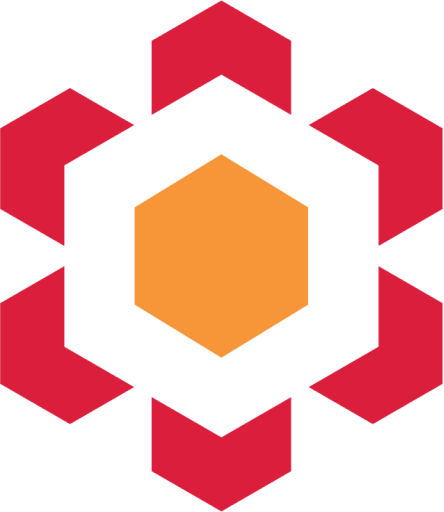 Pooja AV