6 Mobile Marketing Solutions For Small Businesses
Mobile has revolutionized the way people communicate. The studies in 2018 show more than 65.9% of the world's population have smartphones and 9 new users are added every second as we speak. Mobile marketing has become one of the key strategies that is required to grow businesses.
Mobile marketing differs from other types of marketing since this involves businesses connecting with customers or the target audience directly on their personal device like smartphones, tablets.
Mobile marketing is one of the most chosen ways since there are various places in which businesses can establish communication with customers.
It could be through emails, social media platforms, or even simple text messages which helps businesses boost sales. This is achieved in many ways like sending coupons, letting the customers know when a sale is happening, send promotional offers etc.
With smartphones being a major part of lifestyle, it's one of the easiest ways to target customers and create an impact on both online and offline shoppers.
If you are a small business, Mobile marketing is often the most chosen means of communication. This is because it offers a cost-effective method along with real-time response which when compared is ten times better than traditional marketing types. The increase in usage of smartphones has also opened the window of opportunity for businesses to engage customers 24×7.
Here's 6 mobile marketing solutions that will help small businesses thrive in no time:
1. Mobile friendly website
According to a study by Filmora, 57% of the customers say that they would not recommend a business if the mobile version of the website is poorly designed. The same study also shed light on the fact that 61% of the users are most likely not going to revisit a mobile site if they faced issues while accessing it on their smartphone, while 40% visitors claimed they visited a competitor's website due to better user experience. It's highly important to optimize your website such that it is mobile-friendly.
SEO is one the most important factors for businesses to rank higher on search engines. Businesses need to know the SEO hacks that helps them achieve better mobile marketing success.
2. Text/Message marketing
Text messaging, though one of the oldest forms of communication, is still the most preferred choice of communication across all generations. It has the highest open rate of 98% as compared to 20% through email marketing.
With the increase in online shopping, messages are more than just casual talk now. Businesses are leveraging this to reach customers on their smartphones with order updates, return status, cancellation, appointment bookings, real-time notifications about cab bookings etc.
The reach of SMS marketing has even made financial bodies send updates to its customers about sensitive information like bank transactions, account balance etc.
It's also the chosen medium for businesses to communicate about upcoming and ongoing offers, promotions and engage customers on a more personal level.
Whether you are a small business or a large conglomerate, message marketing strategy has been adopted by all. This is because of the ease with which the Cloud Telephony providers like Kaleyra have built user-friendly platforms which allows businesses to reach their customers seamlessly.
Kaleyra's messaging platform delivers 3 Billion messages on a monthly basis to customers across the world empowering more than 8000+ businesses.
Most businesses choose Cloud Telephony solutions offered by Kaleyra since campaign management becomes easier with the advanced analytics and real-time data provided. This allows businesses to understand their mobile marketing reach, nurture leads by knowing Click through rates and grow their business revenue.
3. Social media marketing
Social media platforms have become the new age platform for businesses to market their products to customers. There has been a steep rise in the number of users who use social media and millennials use social media platform 3X more than baby boomer generation. Videos are quite the new way of mobile marketing when it comes to social media. Millennials especially prefer videos which is the reason nearly 48% of the users watch videos on mobile devices.
Studies show that the time spent on social media through mobile is higher than compared to desktop. 68% of the visitors for Facebook is through mobile, 86% for Twitter, 98% for Instagram, and a total 100% for Snapchat. With such high preference for mobile devices, it's time businesses must capitalize this opportunity to reach larger audiences in a short timeframe. Businesses need to engage customers by posting meaningful content, keep the conversation window by commenting and responding to the queries actively to gain customers loyalty.
4. Simplify user experience
Mobile devices have increased user engagement when compared to other devices. This directly impacts the conversion rates too with mobile conversion rates higher than desktops/laptops. When the conversion rate is higher, it is imperative that businesses focus on creating a simple user experience keeping in mind the limitations of mobile. Giving too many options and cluttering the website page only leads to confusion when the customers are redirected to your mobile site.
Businesses also need to optimize page speed such that the images do not take longer time to upload. It is noted that the average attention span of a user to wait for an image to download on a mobile site is just three seconds. If it crosses more than five seconds, businesses lose out on potential customers. Nearly 60% of the searches come from mobile devices, which has made more businesses to run mobile ads. This has resulted in a 1.9X increase in sales.
5. Create an app
As the usage of smartphones increases, so does the expectation of customers wanting everything handy. Around 80% of smartphone users depend on the app every day. Creating an app lets the customers know that you are more technologically sound and eager to reach customers on their device. The app does not have to be very fancy, but it does need to be user friendly making it easy for customers to navigate. This allows the users to explore your products and get a better understanding about your business. It's also wise to incorporate mobile payments since it gives the flexibility to customers allowing them to use modern payment methods like wallet, credit card etc. But do ensure that you redirect them to a secure platform and maintain data security.
 6. Reward customers
To promote your business, discount coupons can be sent on customers' mobile number. You can also provide special offers to customers who download your app and use them to make purchases. This increases brand awareness among the users with an added advantage of reaching customers on their device easily to campaign for future promotions.
Mobile marketing solutions help businesses engage customers on a personal level. Every business needs to have a mobile marketing strategy to achieve faster growth and success. The mobile-first strategy has been adopted even by the search engine giant Google while optimizing pages. It's essential that businesses no matter small or an enterprise, having a sound mobile marketing plan always works in favor since it's an easy and effective way of business communication.
To know how Kaleyra can help you in mobile marketing, visit our websitewww.kaleyra.com or drop an email at sales@kaleyra.com.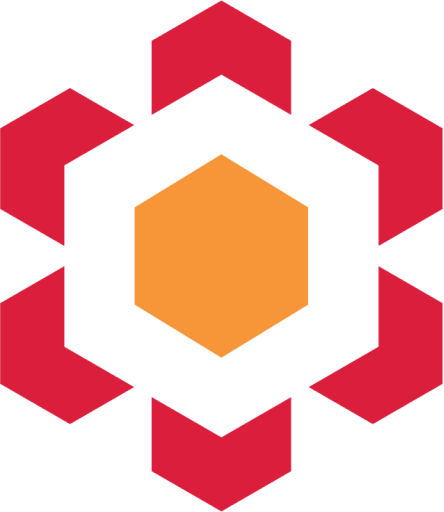 Pooja AV