10 Mobile Marketing Strategies to Boost Your Revenues
Since most users tend to carry a smartphone with them all the time, businesses investing in mobile marketing strategies can easily create a personal channel with their audiences.
Did you know mobile devices account for approximately 50% of the world's web traffic? There's immense potential for businesses across industries to boost their sales by taking advantage of this recent upswing in mobile traffic.
Read on to understand how mobile-first marketing solutions are enabling businesses to win over consumers and improve sales by providing a positive customer experience. 
What is Mobile Marketing?
Simply put, mobile marketing refers to marketing campaigns that target mobile device users. It encompasses all the digital marketing tools and strategies that are used to reach customers on mobile devices such as smartphones, tablets, smartwatches, etc. Mobile campaigns enable businesses to use multi-channel marketing techniques to reach mobile users through SMS and MMS, social media,  E-mail, or mobile applications.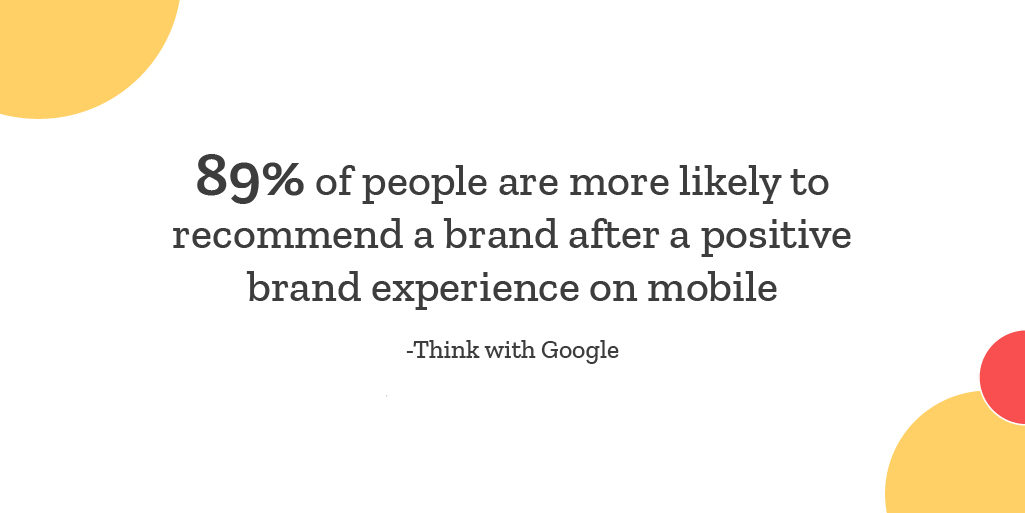 Why are Mobile Campaigns Important?
According to Google, a positive brand experience on mobile can lead to 89% of users recommending a brand to others. Mobile strategies are a huge asset for businesses that want to make an impression on audiences through real-time interactions. The personal nature of SMS and social media messages allows businesses to reach audiences when they are more relaxed and receptive to information. Since most smartphone users tend to purchase using their phones to learn information, mobile campaigns are vital to the success of businesses.
Mobile commerce has been on the rise and is projected to account for 44% of e-commerce in 2024 since more users are shopping on phones these days. Therefore, the mobile-first marketing approach is a great way to grow your brand's online clientele. 
Mobile Marketing Strategies for Success
Mobile-first marketing helps businesses engage customers and gain leads. Let's take a look at a few marketing strategies you can use to effectively target users on mobile devices:
1. Create Mobile-friendly Content
Mobile users consume content on a small screen. Therefore, it's important to prioritize and put the most important information where they can easily find it. A small screen also means that long headlines won't be impactful enough. Therefore, go for concise and persuasive headlines that are descriptive. Similarly, make sure your links and call-to-action buttons are compatible with mobile devices.  
2. Make Sure Your Website Is Mobile-friendly 
For mobile users to have an excellent browsing experience, you need a responsive website that can adjust to devices with different screen sizes. A poor mobile experience can lead to users abandoning your website without learning about your products and services. So, make sure that your website is optimized such that mobile users can easily navigate your website, read your web content, and click on the buttons. If your website takes more than five seconds to load, it may negatively impact your visitors. So, It's better to test your website's performance and mobile-friendliness using the Mobile-Friendly Test tool by Google.
3. Embrace SMS marketing
SMS campaigns involve sending text messages to your audiences. With SMS marketing, you can share updates and offers with your prospects, nudging them across the buyer's journey. The interactive nature of SMS campaigns encourages users to take meaningful action valuable to businesses, such as making a purchase or booking a consultation.
64% of users consider businesses that text to be progressive. Moreover, 41% of mobile users use phones primarily for text messaging. No wonder SMS marketing is seen as a cost-effective way for businesses to grab the attention of potential customers.

4. Create a Mobile App
According to studies, among customers regularly using a branded app, more than 50% are more likely to purchase from the company. Be it sending event schedules to attendees or rewards points to customers, apps help brands to engage with customers and help them deliver great customer service. Moreover, features such as in-app calling help businesses make recognizable audio calls that enhance brand identity. The broad appeal of apps also helps you attract the attention of audiences of all age groups and demographics. 
5. Incorporate Conversational Chatbots
Chatbots that mimic human conversations and respond to customer queries are gaining popularity as a marketing tool. The use of artificial intelligence in chatbots enables businesses to better understand customer needs, paving the way for more marketing opportunities. 
Chatbots allow you to provide 24/7 service, thus improving customer satisfaction without the need for additional support staff. Moreover, the ability of chatbots to intelligently learn from their previous exchanges helps businesses efficiently address frequently asked questions. Chatbots can also be used to conduct surveys, book/ cancel reservations, place orders, and register for events.
6. Optimize Email Marketing for Mobile
There's an assumption that email marketing is best used to target desktop users. However, data shows that mobile clients account for 40% of all email opens. Therefore, focusing on mobile friendliness can do wonders by helping businesses improve the performance of their email campaigns. 
Since mobile devices offer limited screen space to work with, make sure all the components of your emails are well-optimized. Besides keeping your email copy short, you would also want to make sure that your subject lines are catchy and that your call-to-action buttons appear prominent on mobile devices. 
7. Get Social 
Most of the engagement on social media channels happens on mobile devices. Therefore, social media marketing is one of the most powerful mobile marketing strategies businesses can leverage to improve their market visibility. Since a majority of users scroll their social media feeds on mobile devices, make sure you publish posts with engaging content and attractive visuals. 
Besides Facebook, Instagram, Twitter, and Linkedin, you can also go for newer platforms such as Snapchat, Tik Tok, and Pinterest to reach audiences belonging to different demographics.
8. Get Personal and Customize your Message
A personal touch in your interactions can go a long way in improving the customer experience. For example, incorporating video chat into your customer service can not only result in faster resolutions but also can help you boost customer satisfaction through personalized solutions. 
Mobile campaigns allow you to personalize your communication, thus laying the foundation for fostering an emotional connection with your audience. Moreover, customized interactions allow you to better understand your customers and their specific needs and concerns. From sending welcome messages to personalized offers based on a customer's preferences, mobile strategies help you connect with your customers at various touchpoints through their buyer's journey. 
9. Consider Omnichannel Marketing 
Combining many complementary marketing channels can help you get the most out of your mobile campaigns and significantly improve user engagement. Since customers tend to be active on more than one mobile platform, it makes sense for you to take advantage of the different channels for marketing, including mobile apps, social media, WhatsApp, texting, and more.
Omnichannel marketing allows you to coordinate all communication, thus offering a cohesive customer experience. For example, If a customer shares their birthday on a chatbot, they can receive personalized wishes over SMS or emails. This coherence in communication saves time for customers because they will not be prompted to input their personal information repeatedly on multiple platforms. 
10. Local Listings
Mobile campaigns are your best bet to reach users on the go. Since most users will use their phones to look for products and services while they are on the move, local businesses need to focus on mobile-first marketing to grow their online presence. 
A local listing can drive considerable traffic and boost your sales. Make sure to have accurate information in your local listing so that mobile users can easily locate you. You can also choose to display a messaging button on your website's organic search results through business messages. The messaging button makes it convenient for users to start a conversation with a brand representative right from the search results page. This has the potential to improve your click-through rates and generate more leads. 
Why Kaleyra is the Right Choice for your Marketing needs 
Kaleyra has been recognized as a trusted global CPaaS provider that offers a comprehensive platform of communication services to businesses in diverse industries. 3800+ companies across the globe have benefitted from mobile marketing strategies using Kaleyra's proprietary platform and robust APIs. 
Kaleyra is the proud winner of Gold for 'CPaaS Provider of the Year' at the Juniper Research Future Digital Awards 2022. The award recognizes Kaleyra's continued innovations in providing multi-channel integrated communication services, including messaging, rich messaging and instant messaging, video, push notifications, e-mail, voice services, and chatbots.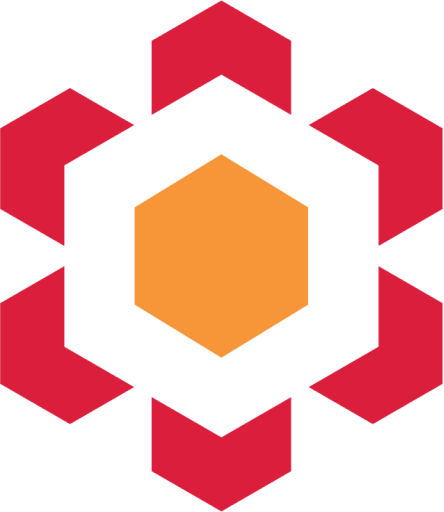 Kalaivani Narayanan
Content Specialist