In recent years, "omnichannel" has been a popular buzzword that is often misused. By now, most brands are successfully leveraging multiple channels for communication with customers and prospects. However, the distinction between multichannel and omnichannel is an important one. We discuss this concept in more detail in our eBook, "Omnichannel Business Strategy," but one critical difference is that a true omnichannel approach requires interpreting data holistically. 
We sat down with Avadhoot Hinge, Principal Product Manager at Kaleyra's partner Oracle to learn more about the value of centralizing digital channels. Avadhoot shares success stories and advice for brands trying to pursue a true omnichannel approach.
1. What is the value of centralizing digital channels? 
Centralizing digital channels or use of a Marketing Automation Platform that enables omnichannel communication is a necessity for today's brands. Brands need to track ROI on every penny spent and centralizing the platform makes it possible to quantify marketing efforts. This strategy also has additional advantages like automating business processes, eliminating repetitive tasks, revealing valuable insights on consumer activities in a single view, increased outreach to the consumer through various channels, and much more.
Businesses need to be present across digital and social channels to address their customers. As users spend more time across different channels based on demographics and personal preference, marketing has to be agile enough to reach the target audience across multiple destinations. Centralizing the digital channels gives this power to the marketer to effectively reach their targeted audience using the right channel at the right time. 
Ebook: A Mobile-First Guide

Learn how to optimize your mobile marketing strategy to boost sales and revenues.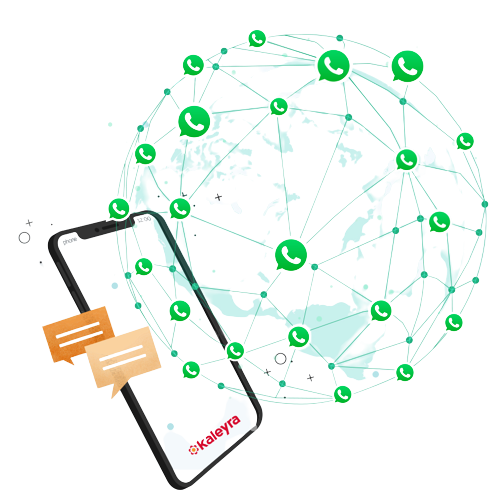 2. Can you share an example of challenges that have been resolved by migrating to one system?
One of our largest retail customers adopted our platform to get a 360 degree view of customer engagement. Prior to working with Oracle, they operated on several platforms using multiple resources for each channel. This resulted in a scattered view of data that emphasized the quantity of the campaigns over the quality. Personalization and cross-channel automation was nearly impossible without a cohesive view of customer activities across platforms. 
By migrating to a single platform, the brand can better understand and engage customers across its digital and physical footprint. They create more personalized, targeted offers that generate demand across key market segments by leveraging embedded analytics. This enabled them to identify key metrics and track them effectively to determine what was truly moving the needle. Armed with these actionable insights they continually improve the customer experience and increase the ROI of outreach. Essentially, they were able to switch from a broadcast marketing strategy to an intelligent responsive marketing strategy. 
3. What is your favorite success story? 
A large airline used our platform to build contextually relevant digital marketing campaigns that allowed the brand to remain in close contact with its customers during the pandemic.
Challenge – The past few years have been challenging for many industries, especially global tourism, making it essential for travel brands to keep close contact with customers, regardless of the lag in travel. Given the large scale of the company's operations across LAD, it needed to structure and segment customer data across several business units—passenger traffic, loyalty program, and air cargo logistics to name a few. Furthermore, the company needed to deploy a strong communication strategy to reinforce safety and trust, encouraging customers to plan trips for the following year.
How Oracle converted this challenge into a success story – With Oracle's centralized platform and Kaleyra's reliable messaging infrastructure, the company generates dynamic and personalized messages across channels. They leveraged the platform to capture hundreds of data sets such as flight preferences, transactional data, and behavioral information for every customer through tags, links, and forms that are processed within the platform. Campaigns that leveraged these insights had an average conversion rate 3X higher than campaigns made only by blasting offers to a targeted base.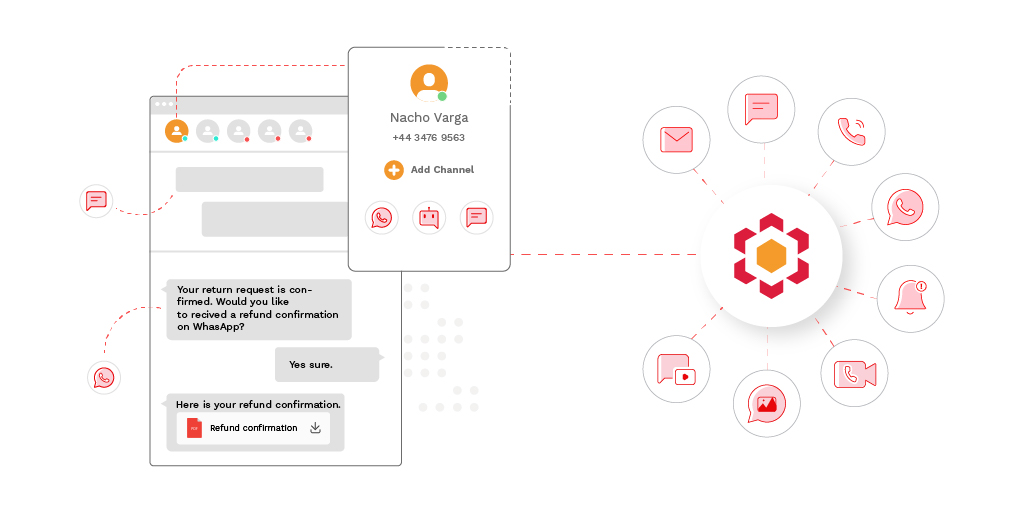 4. What is the value of centralizing digital channels? What is your recommendation for measuring channel performance and campaign success?
One of the advantages of centralizing channels in one platform is that a brand has a more holistic view over the campaign activities and the need to use a separate analytics tool to track metrics across different channels such as emails, mobile and website is completely eliminated. While individual channels have their own KPIs (email – opens and clicks, push – clicks and views, SMS – delivery and clicks, etc.), success really depends on the goals that a company defines. These goals can be as simple as increasing sales, customer retention, or improving the bottom line.
Most importantly, the marketing success should be measured from a consumer's perspective. Taking a customer-first approach will help the company understand how the market perceives both your brand and your product. Metrics like reduced churn rate, growth in sales, repeat purchase rate, CSAT scores, and funnel velocity are indications that customers are responding well to communication. While monitoring KPIs individually is helpful and important, all KPIs should link back to broader organizational goals which are also monitored closely. Investing in an omnichannel platform will be significantly less successful if a company still processes data and monitors goals in silos.
5. One concern people may have is that migrating to one system creates a single point of failure. What are your thoughts on this?
While there is a risk to being on a single system, this risk can be easily mitigated by ensuring proper monitoring and maintenance. I think of platform maintenance as being similar to a Formula One team. The customer is the driver, the platform is the car, and the pit crew are the engineers and architects behind the platform. The weight falls on the pit crew team to ensure they monitor the performance of the car (platform) continuously to ensure it runs smoothly throughout the race. If any anomaly is observed, the onus is on the pit crew to make sure they pull in the car for a proper checkup, or what we call a scheduled maintenance.
The key takeaway for brands? Make sure you have a pit crew you can trust. Overall, the benefits of being on one platform far outweigh the risks, but the risks are very low with a competent and reliable provider. Oracle and Kaleyra work closely together to ensure the best possible platform performance and dependability.
Interested in learning more about working with Oracle? Request a demo today by clicking here.
Supercharge Your Communication!
Get in touch with our experts who strive hard to bring the very best in cloud communications technology to you.