Meet Kaleyra's Outbound Dialer: The Face Of Future Voice Communication
Keeping in touch with customers has become the most important thing for businesses in the new age. Manually dialing every customer is time-consuming and quite impractical. A majority of time is wasted manually dialing each contact and facing call waiting issues, redialing the numbers repeatedly, calls going straight to voicemail, or customers disconnecting the calls since they are busy. Approximately in an hour, agents can have only 40% of their time spent as productive. This will be a setback when you have many competitors in the market.
An outbound dialer can help automate these repetitive processes and boost agent productivity. Businesses who have switched to smarter platforms through Cloud telephony providers have seen increased talk time and reduced idle time. It has been noticed that agents productivity has increased by 200 to 300% by using outbound dialers. This way businesses can be sure of who their target audience is and how do they want to plan their campaigns to get maximum ROI.
Through outbound dialing, businesses can not only reach existing customers but also nurture new leads. It is also used for several other processes apart from lead generation, which could be market research, surveys, etc.
Kaleyra, a global leader in enabling business communication to 8000+ clients bridges communication gaps in real-time through their Cloud-based messaging and voice platforms. With a current capacity of delivering 3 billion messages per month and 600 million voice calls it's easier for businesses to get in touch with their customer in a seamless manner.
Kaleyra offers a wide variety of Voice products like Cloud Contact center, IVR solutions, Call masking, Outbound dialing, Click 2 Call which helps businesses connect with customers anywhere across the world due to strong network operator connections in over 200 countries.
Before we move onto what Outbound Dialer can do, let's see what is outbound dialing in simple terms.
What is Outbound Dialing?
Outbound dialing allows for personalization of important messages that needs to reach your customers in a more automated way. It could be messages about OTPs, appointment reminders, order confirmation/cancellation calls, payment status and more. This can be pre-recorded with the Text-to-Speech widget which basically reads out the text in easily understandable voice format.
How can Kaleyra's Outbound Dialing help businesses?
Kaleyra's Outbound voice dialers automate business communication, it reduces manual intervention and increases team efficiency. It provides rich customer experience, allows businesses to gain customer feedback and track responses through an easy dashboard. It's a great tool for campaign management since it gives a clear picture on who the target audience and receive high ROI
1. Improve agent efficiency
Outbound dialing by incorporating IVR allows businesses to automate calls to receive feedback, campaign surveys etc. This reduces manual intervention from agents to understand who their target audience is while preparing to run for campaigns. The automated dialer allows reaching more number of customers than making an agent dial number manually. Businesses get an immediate response if the customer is interested in hearing from them or not thereby giving a clear picture about who the target audience is. This also allows planning future campaigns keeping in mind the interested customers.
2. Real-time monitoring
Cloud telephony providers who offer Outbound Dialing build user-friendly dashboards which gives insights on call logs and agent productivity. The dashboard gives a complete glimpse of call center operationality through detailed reports and graphical analytics. This helps the managers to understand the issues and take decisions that will provide long term solutions in addressing issues. Call recordings provided also helps businesses understand the nature of queries received, monitor agent's performance, check the gaps in communication or business and work towards improving operational efficiency.
3. Easy integration
Outbound dialing gives businesses the opportunity to reach on customer's personal number with ease. Businesses can integrate the now user-friendly outbound dialers given by Cloud telephony providers onto their CRM platforms. By integrating these, businesses can understand how many of the customers have used their services recently, which customers have not made any transaction for the past six months and get details. This will help them reach to the right user base, promote business and products further by providing discount coupons and grow business.
4. Multi-language support
Business always are on the lookout for global expansion. One of the most required ways of reaching customers is through local language or language of their choice. With multi-lingual support, Outbound dialing has added a whole new dimension.  Businesses can now set up calls in the language preferred by the customer and take customer satisfaction to the next level.
With Virtual numbers, businesses can procure local numbers and reach customers locally while operating globally. This reassures the customers of the business's local presence and are more likely to receive calls and provide input. Toll-free numbers also are a great way to reach customers easily and get the required input.
5. Lead generation
Features like call optimization ensure agents are connected to the right customer thus helping them nurture leads and convert them to long term customers. Redialer also helps automatic redial to customers in case of no answer or voicemail. This ensures no customer is left behind and businesses can execute campaigns easily.
Outbound dialing can also streamline processes by automating customer onboarding, manage subscriptions and more through simple IVR enabled voice call. This allows customers to choose the right keypress and record their input seamlessly.
Kaleyra's Outbound dialer also helps businesses to maintain regulation compliance and allows businesses to filter out DND numbers and reach only customers who are interested thereby reducing manual efforts or searching for the right customer through thousands of phone calls.
Kaleyra's Outbound dialer also helps businesses manage campaigns easily by entering an individual or group of numbers. After choosing a campaign name, apply a template, sound files and start reaching customers instantly or schedule a time slot for calls to reach customers at an appropriate time.
Research shows people are more inclined to receive calls between 9 AM to 11 AM and 4 PM to 8 PM. So, businesses must use this window to reach customers and connect agents accordingly with required data for better functioning. Kaleyra's outbound dialer allows businesses to reach a wider audience in lesser time with increased and improved call quality. Outbound dialing features also allows businesses to set call flow to agents in such a way that calls are distributed equally and no single agent is burdened with the maximum number of calls.
Try Kaleyra's outbound dialer today to connect with customers through high-quality voice calls. Reach us at sales@kaleyra.com orwww.kaleyra.com and sign up for a free trial and schedule a live demo with our team to know more about our products. You can also reach us at 080-4027555.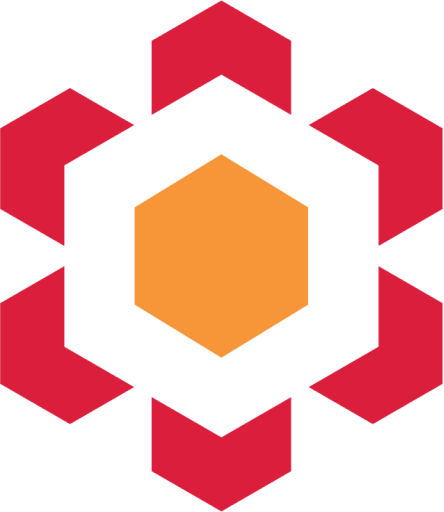 Pooja AV