Agent-customer calls: bridge the gap now
Every business promises to provide top-notch customer service and meet customer expectations. According to research conducted by Edelman, 80% of the businesses think they are meeting customers' expectations, while in reality only 8% are being met. The research further states that only 52% of the customers worldwide felt they could trust the promises made by companies.
With online shopping being one of the biggest sectors today, customers browse, research, and compare various websites before making the purchase. Customers are inclined to buy from a company that emphasizes personalized user experience, meeting their expectations, and smoother checkout process.
In order to meet customers' expectations, it is important for businesses to run a call center that is efficient in portraying that they care.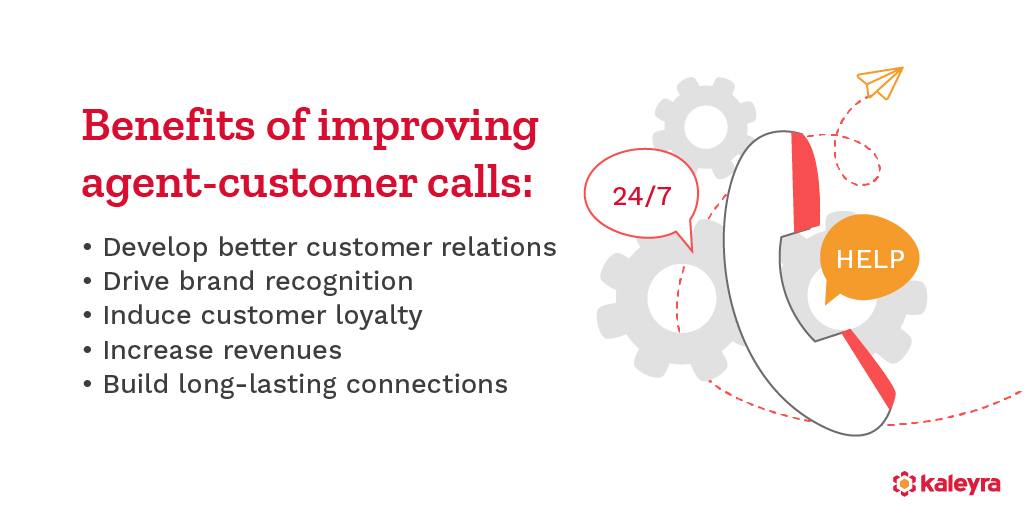 Kaleyra brings you 6 ways to bridge the gap between support agents and customers to drive brand recognition and increase revenue.
Agent-customer calls: an efficient call center
A customer support center acts as the foundation for interaction between customers and agents of the business. Businesses can provide a superior customer experience by training agents and enhancing their knowledge for better real-time communication.
Leaders need to train agents with multiple call center scenarios so that they are thoroughly prepared for any queries or remarks the customers may have. The aim is to try and meet customer expectations at all times.
A cloud contact center allows agents to be more efficient and productive by evenly distributing calls to each agent. It opens up options for a remote working facility and reduces manual intervention by automating repeated processes.
Gain customer insights in agent-customer calls
Customer feedback must be the core of any business. To understand the requirements of customers, it is essential to listen to what the customers need. It could be done via feedback forms or conducting surveys that gather data on products and services pertaining to your business. If you are an e-commerce company, the survey questions could be related to customer support, platform's ease of use, order delivery, and return, etc.
By gaining real-time insights on what the customer needs, it becomes easier to map their journey, bridge the gaps, improve the product and their experience, and meet customer expectations.
Innovation and agent-customer calls
With digital technology moving at a pace faster than ever, customers expect resolution in seconds. By using traditional methods of handling telephone calls, businesses cannot achieve optimal customer satisfaction.
Newer innovative technologies like Cloud contact center and IVR flows make it easier to attend customers' queries and resolve them with faster turnaround time. It allows call transfer to the desired department in seconds and reduces waiting time. An advanced cloud contact center provides the facility of call bridging between customers and agents, which ensures that the most suited and currently available agent receives the call. Furthermore, the agents can see how many customers are in the queue and handle calls better.
Fewer manual interventions in agent-customer calls 
Every business needs to check the nature of queries received on a daily basis at the customer support center. This allows them to segregate the repeated queries and automate such processes, thereby leaving agents an ample amount of time to handle the actual queries that need human interaction.
By using cloud contact center software and customizing call flows, IVR allows customers' queries to be answered by entering simple keypress. For example, bank employees do not have to receive calls to answer repeated queries about account balance. A simple IVR flow can be created which will redirect customers directly and fetch account balance or related information.
Frizz-free set up 
Traditional telephony systems installation was a cumbersome process and had rigid features as compared to the user-friendly set-up provided by cloud telephony providers.
With the emergence of cloud communication centers, these providers normally offer a plug and play set up. It does not include any installation costs. It is low maintenance and takes up lesser physical space than the traditional systems.
Most of the leading cloud telephony providers like Kaleyra offer a 60-second set-up, which allows businesses to have a running call center in practically no time. Businesses can make and receive calls, create call flows, and start operations in minutes. This convenient cloud telephony system set-up makes it easier for businesses to reach customers swiftly and vice versa.
Third-party integrations to facilitate agent-customer calls
If having an easy and fast set-up allows businesses to function better, Cloud telephony's functionality takes it a notch higher.
Cloud telephony offers a flexible platform that allows businesses to integrate their system and stay up and running. Cloud telephony providers make it possible for businesses to reach customers through the CRM platform currently being used by businesses. This saves time for the agents to be trained on new systems. Furthermore, they can improvise by using a more technologically advanced platform and integrating cloud telephony into their existing systems.
Third-party integrations like Salesforce, Zoho CRM, Vtigr, etc. are commonly used by enterprises. Integrating cloud-based solutions makes it easier to bridge business communication gaps between agents and customers without any extra training.
Cloud telephony services and SaaS-based services provide an advanced technology platform to help businesses in multiple ways. Cloud telephony services offer transparency in terms of data, the volume of calls handled by each agent, messages delivered, and other detailed analytics. This gives businesses a fair idea of how they are functioning, how each team is performing, and the areas that need improvement. 
Additionally, insights on customer behavior help businesses to plan their campaigns better, reach their target audience faster, and win the trust of customers. It helps them enhance their brand value and establish a loyal customer base.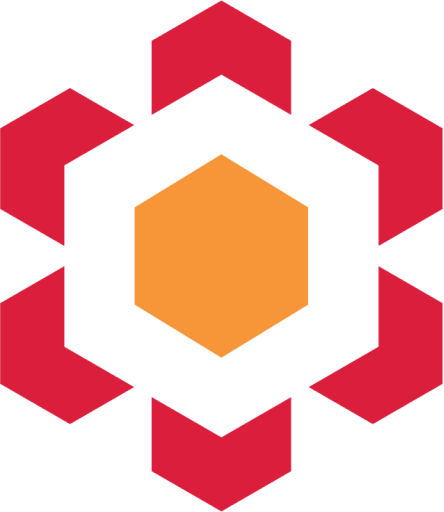 Pooja AV