Kaleyra's Year-End Update: A Look Back On Our Accomplishments in 2021
This year has been a big one for Kaleyra. We have accomplished so much in the past twelve months, and it is worth taking a moment to reflect on what we have done. From introducing new products, winning several awards, partnering with some of the most popular industry giants to our recent acquisitions, we are proud of how far we have come this year.
Here are some of our key achievements and highlights from the year.
Acquired two global brands, which helped us expand our offerings as a Global CPaaS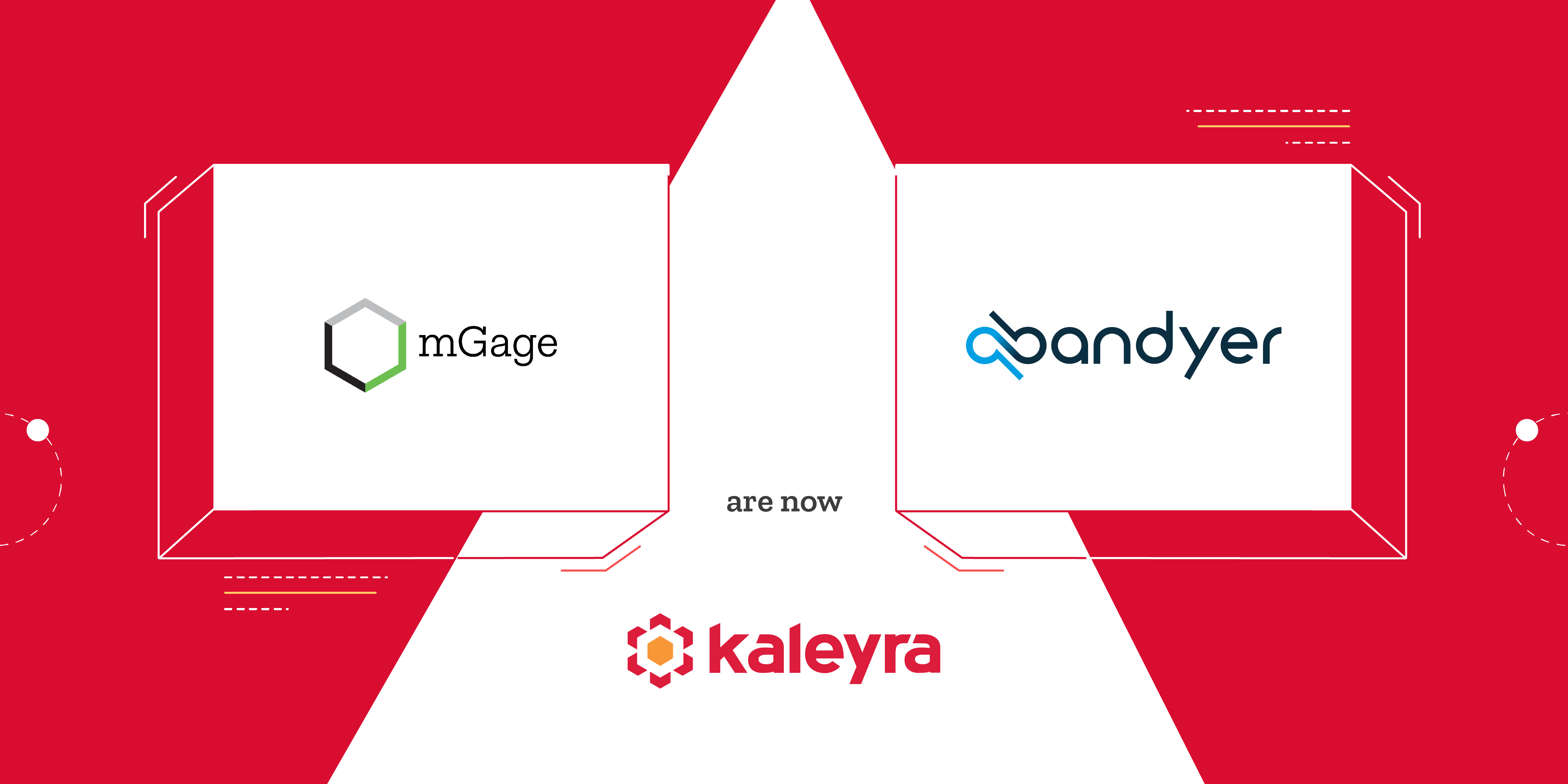 After several quarters of strong execution against our long-term growth strategy, we at Kaleyra took meaningful steps towards realizing our vision of becoming the leading global CPaaS provider by acquiring two global companies from the communication sector.
mGage
In June 2021, Kaleyra acquired mGage, a leading global Mobile Messaging provider based in the US. With this acquisition, we have significantly expanded our R&D footprint, strengthened our Messaging portfolio with Google RBM and MMS, and enriched our Enterprise Communication Analytics and Omnichannel Engagement Service offerings. 
The coming together of Kaleyra and mGage, two of the world's leading enterprise cloud communications companies, has set in motion a new era in the world of CPaaS. 
Bandyer
Kaleyra also acquired Bandyer, a leading cloud-based audio/video communications services provider. 
As the globally trusted CPaaS company, our product portfolio already includes messaging, push notifications, e-mail, voice services, and chatbots. With the addition of Bandyer's video communication solutions, Kaleyra now has a complete suite of tools for customer engagement, making it easier to offer exceptional cross-channel customer experiences.
The acquisition of these companies has placed Kaleyra among the top five global CPaaS platforms with a stronghold in the Americas, Europe, and APAC.
Partnered with some of the most popular brands

Google

Our partnership with Google further strengthened this year. We extended our offerings to help our customers across the globe build trust among their users, gain a competitive advantage, and boost their business using Verified SMS and Verified Calls, which are now integrated into our communication suite.
With Verified SMS, each SMS that a business sends will be thoroughly verified, so recipients are ensured that the SMS is sent by a trusted company. Verified Calls help companies establish trust by confirming their identity in real-time so users can be confident that calls aren't spoofed. 
WeWork
In February, Kaleyra and WeWork joined hands to empower each other's community with promising services. While Kaleyra has enabled startups and organizations residing at WeWork offices with its global communication services, WeWork has been providing Kaleyra's invaluable customers with an exclusive offer on its workspace solutions. This will enable organizations seeking to expand their presence with safe and comfortable workspaces. 
Expanded our product portfolio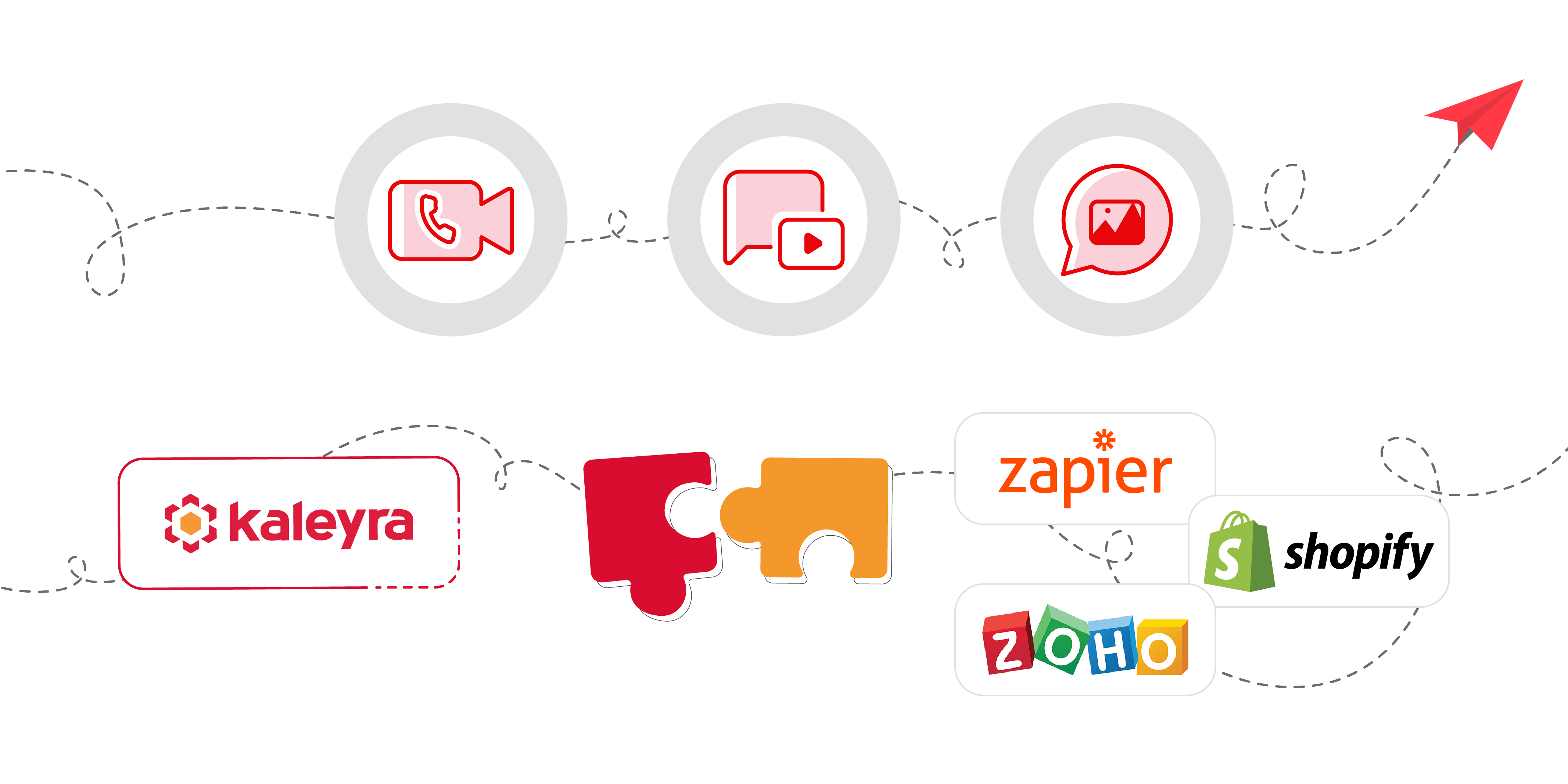 We have had a dream run this year, as we succeeded in offering additional communication channels and features to our valuable customers. We have taken meaningful steps toward realizing our vision of becoming the leading, global CPaaS provider, and our recently completed mGage and Bandyer integration have helped us expand our product portfolio. 
Kaleyra Video

Adding video to our portfolio has been a game-changer. Our clients are now opting for our video solutions to meet their customer expectations.  Kaleyra's video solution is engineered to help users adopt WebRTC video as a communication channel within their existing touchpoints in practically no time. Our clients can also customize the video calling interface with their business logo and colors to let customers recognize the brand they are interacting with.
RCS
Rich Communication Services (RCS) introduces a new level of interactivity to A2P messaging. Brands can use it to create compelling, branded content that engages their audience and gets them involved in the conversation. With the acquisition of mGage, we have now enhanced customer service, marketing, and transaction messaging capabilities using our combined expertise in messaging.
MMS
Our cloud platform and APIs now enable our clients to create and manage lists, send MMS broadcast text messages, and orchestrate interactive conversations. Our MMS messaging solution allows businesses to add an engaging new element to their messaging campaigns. Using MMS gives their end-users a fully interactive experience with the ability to interact through video, audio, pictures, and more. 
Kaleyra's SMS plugin for Zoho
Kaleyra launched a plugin for Zoho CRM to help users send SMS to contacts located anywhere around the globe. Sending messages on the Kaleyra platform previously required users to log in to the application or use the API keys. Now, with our handy integration with Zoho CRM, customers can seamlessly send Kaleyra messages directly on the Zoho CRM application using the Kaleyra plugin.
Kaleyra's SMS application for Zapier
Kaleyra's customers can now connect Kaleyra's SMS app with thousands of the most popular apps. Kaleyra's integration to Zapier lets users connect SMS functionality with other applications connected to Zapier.  Integrating Kaleyra with Zapier will allow users to establish a direct relationship with their customers by improving the level of customer engagement, reach, and response rates.
Kaleyra's SMS app for Shopify
Kaleyra also launched an SMS app for Shopify to help Shopify Merchants. Using our messaging app, the merchants can target their customers with automated messages such as sending order confirmations, delivery notifications, special offer announcements, or even abandoned cart reminders to return to the store to complete their purchase.
Awards and recognitions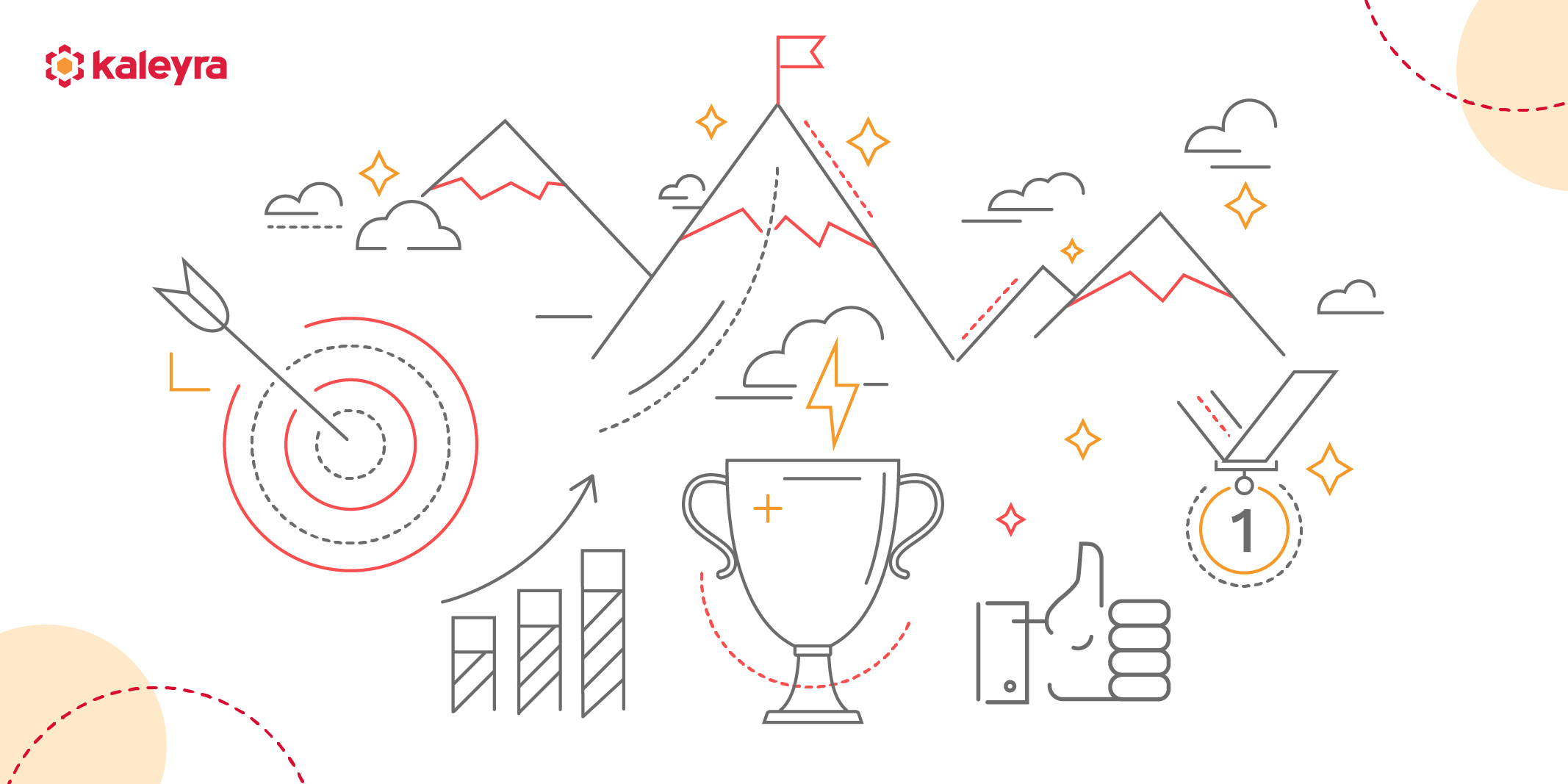 This year turned out to be quite eventful for us as we won several awards and recognitions for our contributions as a CPaaS Provider. These recognitions reflect the progress we have made over the last few years to provide a more comprehensive platform of services. 
Juniper Research Future Digital Award 
In February, Kaleyra won the 2021 Juniper Research Future Digital Award for Telco Innovation in the category of Best RCS Provider. The awards category of Enterprise Telco Innovation recognizes the best operators and services across the Telco, Security, and Network Operator markets. These awards aim to reward the organizations that have made outstanding contributions to their industry and are positioned to make a significant impact in the future.
SoftwareSuggest Summer Recognition Awards 2021
Kaleyra won 4 awards under the categories Best Software, Fastest Implementation, Budget Friendly, and Customers' choice in the recognition event conducted by the Software Suggest Recognition Awards Summer in April 2021.
Software Suggest is one of India's leading business software discovery and recommendation platforms. Receiving these awards signifies our commitment to providing only the best software solutions to our customers. 
Crozdesk's Software Awards 2021
Crozdesk's Software Awards rank the very best software solutions per eligible category once per year. Kaleyra won two awards under the categories Quality Choice and Trusted Vendor. 
Recognized as 'Established Leader' in the Global CPaaS Market by Juniper Research
In September, Juniper Research ranked Kaleyra as an established leader in the global CPaaS market in its Competitor Leaderboard report. The report recognized the top 17 CPaaS providers worldwide, with Kaleyra among the first five. Kaleyra was rated highly in its strength and depth of operator partnerships, segment coverage, and experience in the CPaaS industry.
Gartner Market Guide for CPaaS listed Kaleyra as a Representative Vendor
Kaleyra was also recognized as a Representative Vendor in Gartner's Market Guide for Communications Platform as a Service. The market guide identified 20 prominent CPaaS vendors who offer a wide portfolio of services to enterprises across the globe.
Kaleyra's inclusion in Gartner's Market Guide as a co-creator confirms our efforts to help enterprises around the world use technical and non-technical tools to boost their customer communication initiatives.
Top Chatbot Solution Provider – 2021
CIO Applications Recognized Kaleyra as One of the Top Chatbot Solution Providers in 2021. CIO Applications is an enterprise technology magazine recognized as a go-to resource for senior-level technology buyers and decision-makers to learn about products, services, technologies, and technology trends. 
Kaleyra got featured in CIO's magazine for their Chatbot 2021 edition, where CIO's editorial managers narrated the story of how firms can leverage Kaleyra's conversational bots to automate customer interactions.
Sponsored and Participated in some of the most popular global events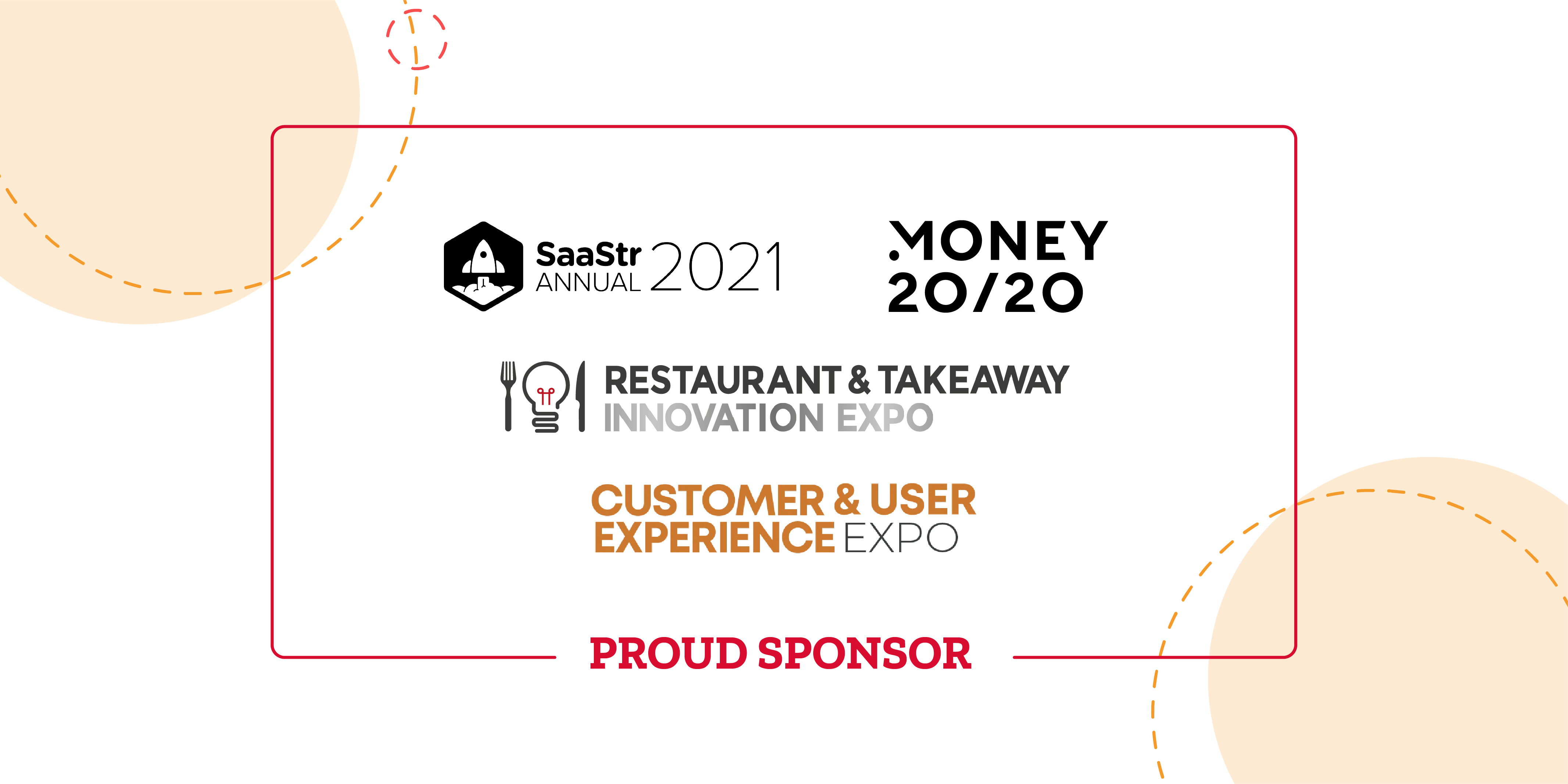 After a relatively inactive year, the event organizers across the globe gained the confidence to resume physical conferences and events in 2021, sighting the decline in the number of COVID cases. 
We at Kaleyra grabbed this opportunity to sponsor and participate in some of the most popular global events this year.  Here's a quick recap of how the events went.
SaaStr 2021
Kaleyra Sponsored SaaStr Annual 2021, one of the largest cloud conferences in the world. The event that was held in California in the last week of September brought together more than 10,000+ SaaS leaders, venture capitalists, and enthusiasts under one roof. At the event, Kaleyra's experts engaged with thought leaders from leading organizations exploring innovative cloud communication offerings.
Money 20/20
In October, Money 20/20, one of the world's biggest fintech events, successfully hosted its tenth edition of the fintech conference, and Kaleyra was a proud sponsor at the event. 
The event brought together C-level executives, renowned speakers, innovators, and disruptors in the payments, fintech, and financial services industries.  We witnessed significant participation at the event and had a fantastic opportunity to exhibit our CPaaS offerings to some of the leading organizations in the fintech industry.
Restaurant and Takeaway Innovation Expo
Kaleyra participated in the Restaurant & Takeaway Innovation Expo for the first time, one of Europe's leading events for restaurant and takeaway owners.
The expo was designed to give restaurant owners all the tools they need to grow and develop their takeaway, whether that was franchising their restaurant, adding an automated online ordering system, or rebranding themselves to move to the top of the food chain.
Kaleyra also delivered a key session at the event highlighting the importance of mobile experiences for modern-day customers.
Customer & User Experience Expo
The Customer & User Experience Expo brings thousands of industry professionals together under one roof for two days of innovation, education, and unmissable industry insights. This year, we became one of the sponsors of the event.
Kaleyra also delivered a key session titled "Engaging modern-day customers- Delivering a seamless Omni-channel experience using breakthrough mobile technologies."
Stepping into 2022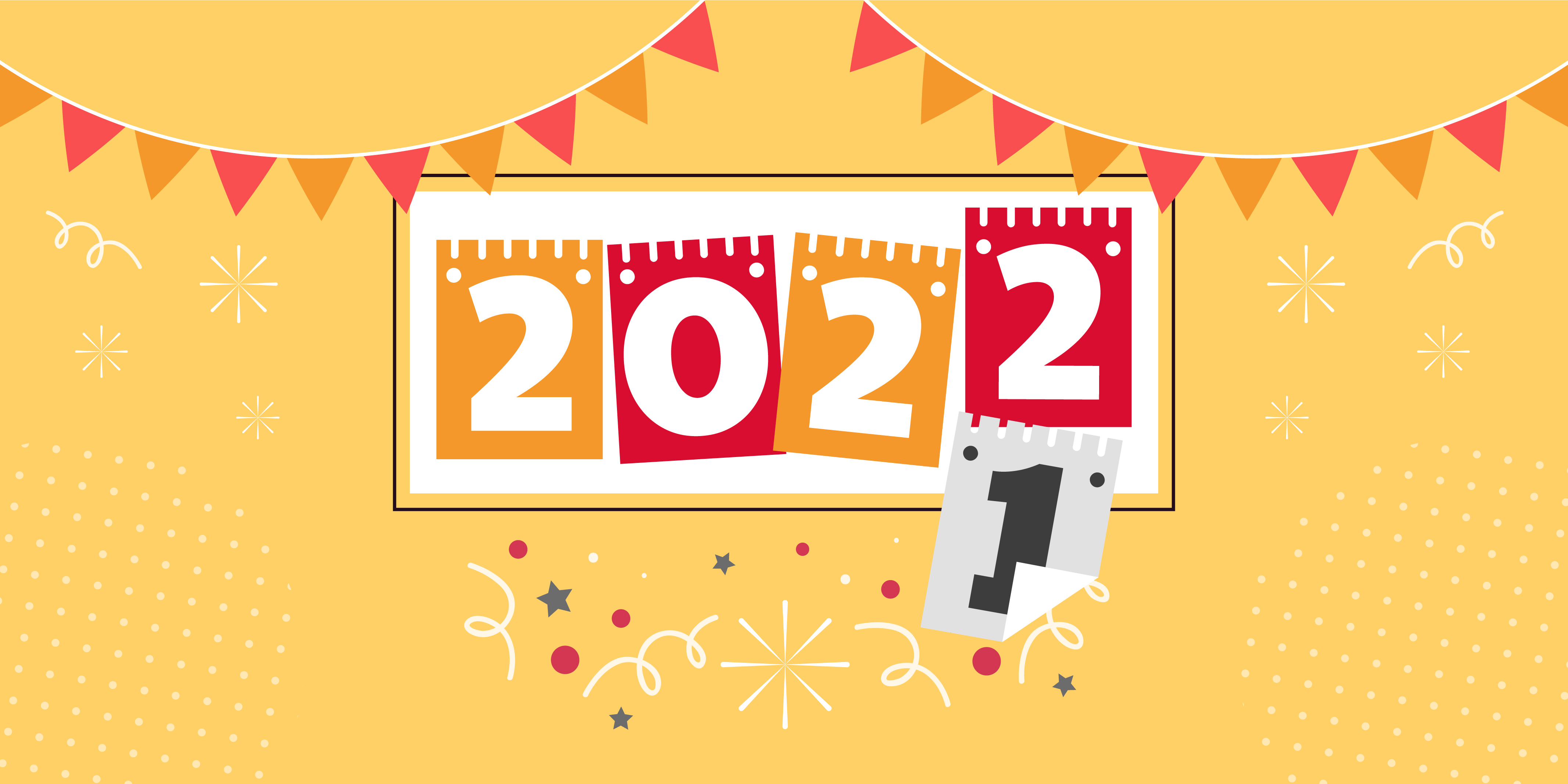 2021 has been a year of growth that not only helped us strengthen our product portfolio but also the customer's trust in us.   We have been laser-focused on scaling our platform's performance to drive communication for some of the world's largest brands. 
As we enter 2022, we will continue to focus on driving value to our clients and investing in new initiatives to strengthen our product portfolio. As a Trusted CPaaS provider, we will continue to build impactful communication solutions that have the potential to touch the lives of millions of users worldwide.