Building a scalable telemedicine helpline service to deal with the COVID-19 emergency
NGOs, startups, and governments are joining forces to create specialized solutions to protect citizens from COVID-19. StepOne is one such initiative that includes volunteer participation from companies such as Kaleyra. A group of volunteers from Kaleyra were part of the core team that designed and developed the first government-approved COVID-19 Telemedicine helpline numbers for several states in India.
In this article, we share the details of how we approached the problem and helped in building an automated COVID-19 Tele-helpline service to help our community.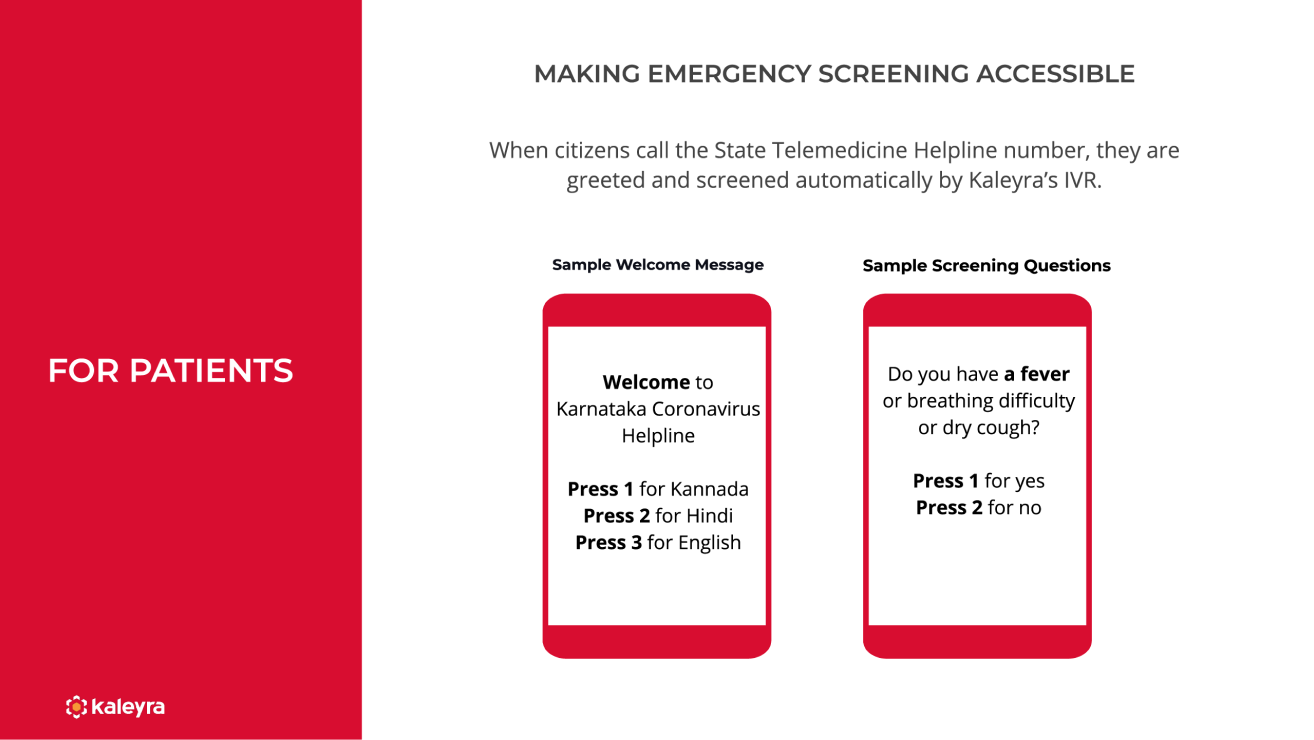 Role of emergency helpline numbers 
Telemedicine helpline numbers bridge the gap between people, physicians, and health systems, enabling everyone, primarily symptomatic COVID-19 patients, to stay at home and communicate with physicians through virtual channels while reducing the spread of Coronavirus. These helpline numbers allow members of the general public to contact medical professionals in times of a healthcare emergency. 
The problem: Global pandemic and high call volumes 
With the spread of the Coronavirus Pandemic, state-owned emergency helpline numbers are flooded with high call volumes every day. As more citizens call these toll-free numbers such as 104 (AROGYAVANI) in India, the Helpline system often breaks down from the immense call load, or the lines become busy. With limited bandwidth, testing kits, health workers, and resources, there is a critical need to effectively triage Covid-19 cases, assess risk, and connect doctors to patients who need immediate attention.
The Solution: CPaaS for enhancing capabilities of Telemedicine Helpline Numbers
CPaaS technology enhances the capabilities of state-owned helpline numbers through features such as inbound IVR for automatic screening of incoming calls from the public, queuing system for creating tickets, and the Click2Call function to support doctors who are handling the calls.
How Telemedicine Helpline Services work
Kaleyra's multilingual inbound IVR system uses questions based on a standardized screening protocol to identify High-Risk COVID, symptomatic callers, and Non-COVID symptomatic callers. The system directs the Non-COVID symptomatic callers to the listed Govt-approved call centers. The High-Risk COVID symptomatic callers are redirected to registered volunteer doctors for further screening, counseling, and sent to appropriate testing facilities.
Kaleyra's integration with the StepOne platform helps in generating tickets for each COVID symptomatic caller, allowing doctors to view and manage these live tickets or patient cases online. The Kaleyra Click 2 Call feature integrated with the helpline system then enables doctors to securely and instantly connect with patients at the touch of a button on the StepOne platform.
Making emergency services accessible to critical patients
When citizens call the State Telemedicine Helpline number, they are greeted and screened automatically by Kaleyra's IVR. Based on their response to the screening questions, the system groups them either as a High-Risk COVID symptomatic caller or as a Non-COVID symptomatic caller. When a High-Risk COVID symptomatic caller completes the call, the system creates a ticket on FreshDesk platform for the attending Doctors to view and handle the case. The patient then receives a call directly from the doctor handling their IVR ticket or query.
Empowering healthcare professionals to connect with patients
For volunteer doctors who devote their time to handling the COVID-19 calls, the telemedicine helpline system provides an easy-to-use platform to view emergency cases and also connect with patients for further diagnosis.
Scalable CPaaS solution that empowers governments to fight COVID-19
Here is how CPaaS-enabled Telemedicine Helpline Services helps state administrations
1) Facilitates healthcare professionals
Over 3000, voluntary doctors could easily use the platform to connect safely and securely with critical patients using the Click 2 Call feature on FreshDesk.
2) Manage high call traffic
Over 6,10,000 calls a day were processed through Kaleyra's Automatic Telescreening Service in the first week of its launch. Over 60,000 COVID-19 related queries, a day was redirected to doctors.
3) Real actionable insights
Data generated from the IVR also provides actionable insights to the state administration to effectively manage healthcare resources.
No matter how difficult the going gets, we will continue to support more such initiatives like these to help our governments and our people in overcoming this health crisis. We will continue to use our global presence, network, and CPaaS technology to build impactful solutions to make the lives of people better.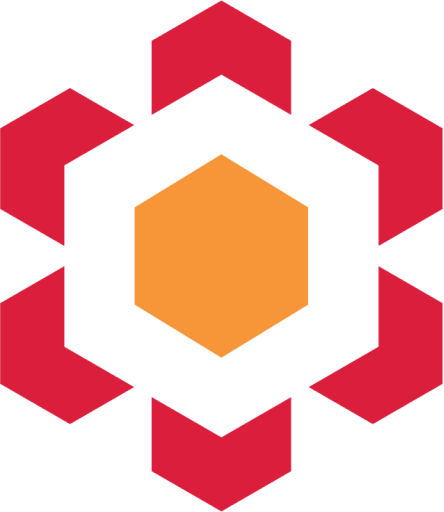 Tharika Tellicherry