Omnichannel Trends For Retail in 2023 – Insights from NRF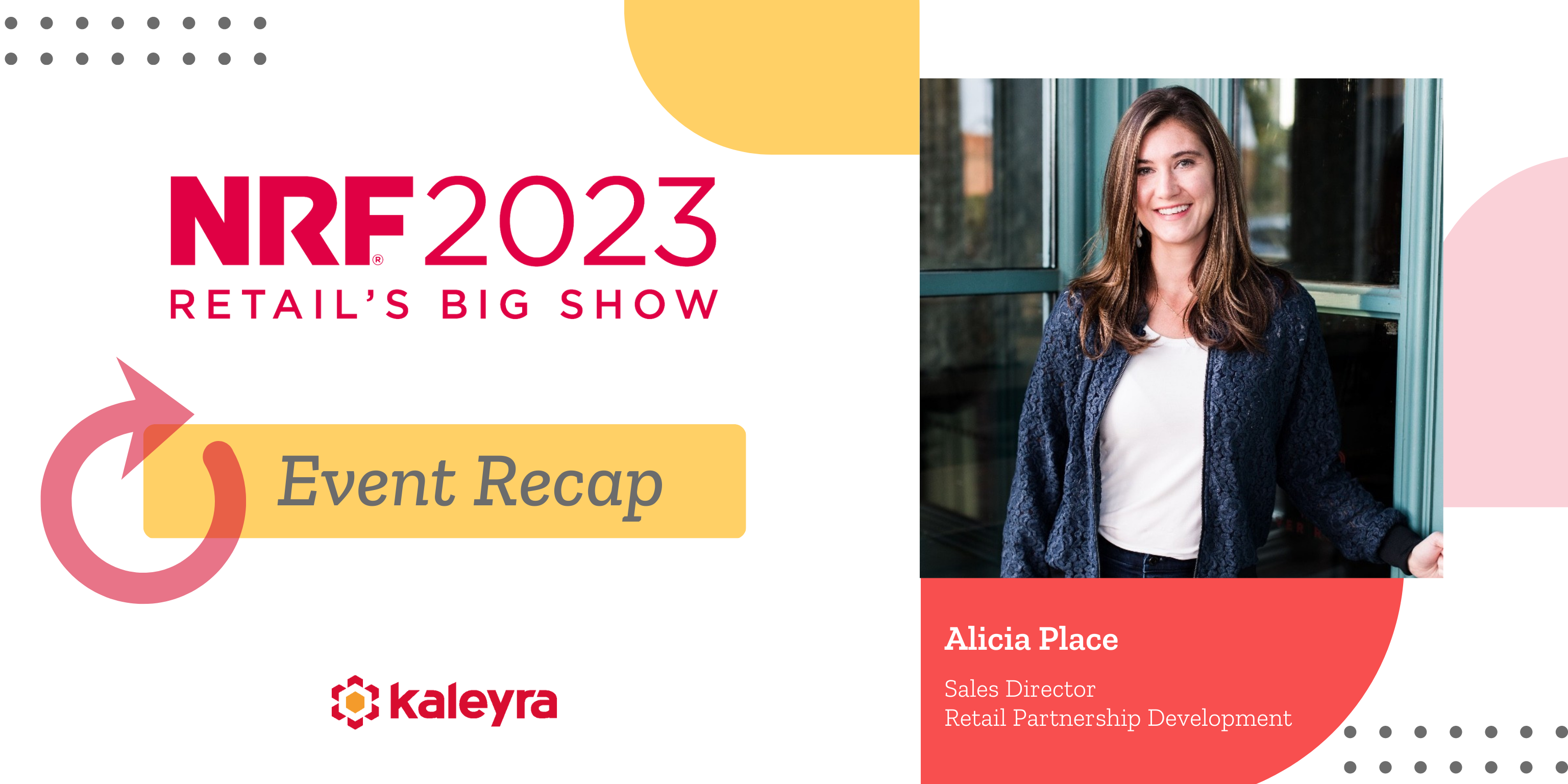 Last week Kaleyra attended one of the most notorious events in the retail space, the National Retail Federation's annual NRF Big Show. Having secured its spot in January on retailers' and vendors' calendars, NRF is known for being the best place to learn about the trends for the year ahead.
Unsurprisingly, the conversation was dominated by two concepts that go hand-in-hand: Omnichannel communication and customer experience. Within these categories, experts discussed customer loyalty and retention, winning loyal customers at every touchpoint, the post-purchase experience, and much more. One thing was made clear: A customer experience simply isn't as good as it could be without omnichannel touchpoints. 
Conversations at NRF revealed that the "omni" approach shouldn't just apply to channels – Instead, retail brands must adopt an "omnichannel, omnipresent" strategy to attract and retain loyal customers. Gone are the days of focusing solely on bringing customers in and making a sale. Brands today must focus on delighting customers at every step of the journey on their preferred channels. Some examples include –
Abandon cart reminders via SMS or email paired with a discount 
Buy online, pick up in-store
Virtual shopping with smart glasses and real-time video 
A print ad for an SMS discount ("Text 'HELLO' to 5555 to sign up to receive coupons and sale alerts via SMS)
… and countless others.
In his eye-opening session at NRF, CEO of Kroger Rodney McMullen shared that, "All [customers] talk about is being inspired, or getting the food they want, they don't ever talk about it in the ways we talk about it, in terms of online, or store. They just talk about it as what's easy for them at that particular point in time."
Rodney also notes that Kroger's allocation of resources to new technology has grown 3-4x in the past five years. 
The key takeaway for retailers searching for success amid economic uncertainty is to continue putting the customer first. Expanding your channels of communication can only help customers engage more easily, especially those with different abilities and access who are often overlooked. While we don't claim to be omnipotent, we can say with confidence that brands investing early in the omni game are poised to overtake the competition in the years ahead. 
Supercharge Your Communication!
Get in touch with our experts who strive hard to bring the very best in cloud communications technology to you.