Why SMS Is A Powerful Tool For Marketing To Global Audiences
In a world addicted to novelty, the humble text message has stood the test of time.  Even 25 years after its inception, SMS is a platform that is still massively used around the world.  In fact, according to research, 5 billion people around the world have the ability to send and receive messages via SMS in 2018.  Universal, direct and personal, SMS is the best way for marketing to global audiences across geographies, demographics, and more. Not surprising then that SMS with an open rate of a whopping 98%, leaves other channels such as emails and calls far behind. 
So, what does this mean for businesses?
It's indisputable that SMS is poised to be a powerful tool for businesses to connect to today's global audiences. The value of the global SMS market expected to grow to US$70 billion by 2020.
SMS remains the most immediate, ubiquitous and affordable way for businesses to communicate with customers.  In fact, it is predicted that by 2020, 48.7 million consumers will opt-in to receive business SMS. These very factors make SMS an indispensable part of any organization's marketing and customer relationship management arsenal.
Through this article, let's find out what makes the humble SMS such a powerful tool to connect to today's global audiences.
#1. Incomparable reach
No application comes close to SMS as far as reach and penetration are concerned. Simply put, text messages work because more people can read them. Five billion people globally, nearly two-thirds of the world's population, own a mobile phone connection.
Applications such as emails need a data connection or access to Wi-Fi, but with nearly 100% of mobile devices being SMS enabled, SMS is clearly the mobile channel with the maximum reach. Text messages are transmitted over telecom networks, that span across and cover every inhabited location.
#2. SMS is direct and personal
Due to the nature of the mobile channel, SMS still feels much more personal. SMS offers a direct and strategic line of communication. It is no surprise then that users open and respond to texts almost immediately. It takes 90 minutes for the average person to respond to an email while it takes 90 seconds for the average person to respond to a text message. SMS click-through rates average 35%, over 10 times the CTR of emails, making them an incredibly effective means to communicate with audiences.
#3. It's what global audiences want
According to this report from SAP, 76 percent of people said they were more likely to read a message sooner if it was sent via text as opposed to email. This is because people believe the text messages they receive from businesses serve a purpose and are thus more likely to open them. This is reflected in customer perception – 91 percent of consumers deem SMS a useful messaging channel. More importantly, SMS places the power in the hands of the customer. They can respond with a text, click on a link, send a numerical response, make a call, or fill out a text survey, making SMS a genuinely two-way medium that works for them at their convenience.
#4. SMS is immediate and effective
Two of the greatest benefits of mobile messaging are simply its immediacy and brevity. With a 160 character limit, audiences are not overwhelmed with information, and a well-designed SMS message can tell customers just what to do without wasting any time. The concise nature of the SMS message ensures that interactions feel less like marketing or promotional exercises, and more like personalized interactions that place the customer at the center of focus. This places the power in the hands of the customer, something that today's global audience has grown to expect and demand.
#5. Data and Insights
With SMS, delivery and open rates are readily available so businesses can easily track how many people received the message. By inserting a hyperlink, you know how many people clicked through to visit the website or designated landing pages.
Another critical advantage that this channel offers is highly specific data about customers and their behavior. For ex – What region was the mobile campaign most successful in? What time is the best time to send text messages to customers in a particular location?
The direct response element of an SMS strategy allows these questions to be answered faster than ever before.
#6. Scope for customization
As with all things marketing, the 'one size fits all' approach rarely works. With SMS messaging, you can tailor your message to the right audience and personalize it, because your customer is more likely to read or respond to a message with their name in it, or one that takes into account their preferences, purchase history, or behavior.
That's not all.
The beauty of SMS marketing is that campaigns can be easily targeted at particular groups of customers. By segmenting audiences based on geographies, demographics, sex, or even preferences, you can create targeted outreach and engagement strategies that are sure to be effective and worth your time and investment. 
#7. Truly global
Universal, direct and personal, SMS is the best way to communicate to audiences across geographies, demographics, preferences, and more. Besides sending promotional and transactional messages, SMS can be used to send messages in multiple languages. This feature makes brands more approachable to today's global audiences and can go a long way to elevate user engagement.
Conclusion
There's no other way to say this – SMS is here to stay. By integrating SMS into their customer outreach, engagement, and marketing strategies, businesses can make sure they're equipped to engage with today's rapidly evolving audiences. With its cost-effectiveness, ease of implementation, and universe scope of use, there is no doubt that SMS is an incredibly powerful tool for businesses to connect with today's global audiences.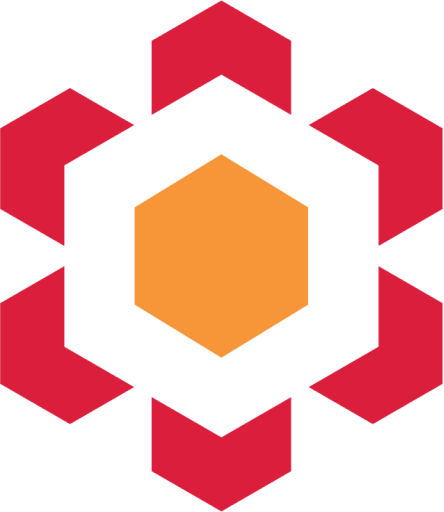 Darell Khin