Improve Brand Loyalty And Win More Customers With Business Messages
Customer experience and convenience have become two major business differentiators and drivers of growth in the current era.  The price for failing to deliver on these expectations is relatively high: one in three customers will stop transacting with a brand they love after just a single bad customer experience.  On the other hand, positive customer experiences will result in higher conversion rates and lasting loyalty. A report published by PwC on Customer Experience shows that 52% of customers wouldn't mind paying more for a quick and efficient customer experience.  
Despite increasing focus on customer experience, most young customers feel that brands are falling short in their efforts. One of the critical aspects of enhancing customer experience is delivering great convenience. Therefore, businesses need to take necessary actions to make it easy and convenient for their customers to connect and transact with them.
Nielsen recently conducted a study, which revealed that 56% of consumers prefer messaging a business than calling them over the phone. The emergence of popular instant messaging apps has drastically changed the way consumers interact with brands. There is a growing demand for real-time messaging services in the current era.
Recently, Google introduced a new channel known as Business Messages to enable consumers to message businesses instantly and resolve all their queries via the search platform. Business Messages will eliminate the friction of emails/calls and help users to instantly connect with companies via messaging from mobile entry points such as Google Search and Maps.
How Does Business Messages Work?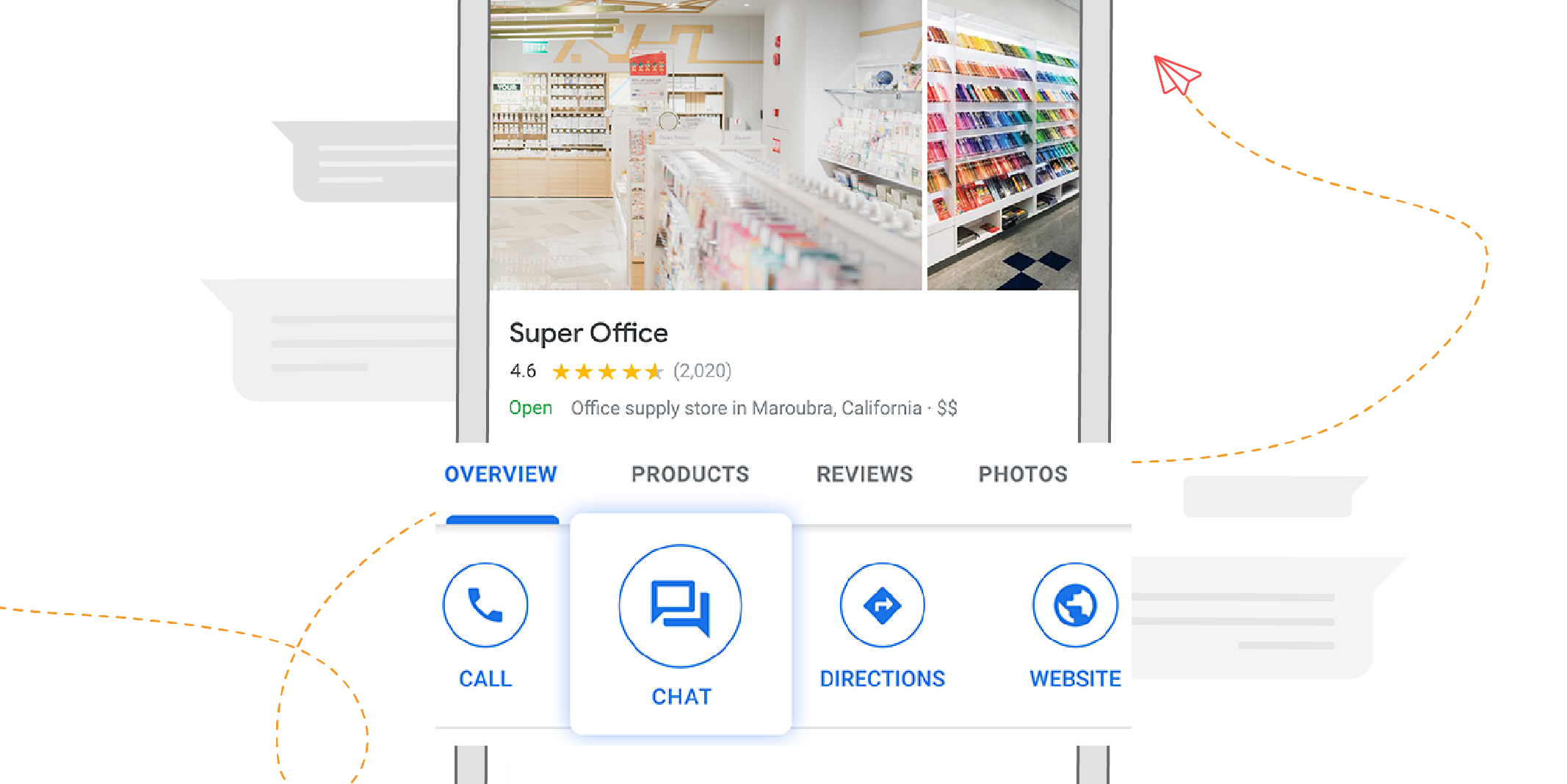 Image Source – Google
Business Messages will enable brands to display a messaging button on their website's organic search results. So, when a user clicks on the messaging button, they can start a conversation with an agent representing the brand. The conversation takes place on Google messaging surface that is available on Android and iOS devices. Businesses can receive the user messages and respond to them through the agent, using the Business Messages API and webhook.
How can brands benefit from Business Messages?
Engaging customers at scale on different communication channels gives businesses the opportunity to create revenue-generating brand experiences. Brands that constantly address user queries quickly and efficiently often attract more returning customers.
Here are some ways brands can leverage Business Messages to build meaningful relationships, increase conversion rates and understand their customers more deeply.
Connecting with their customers on their most visited website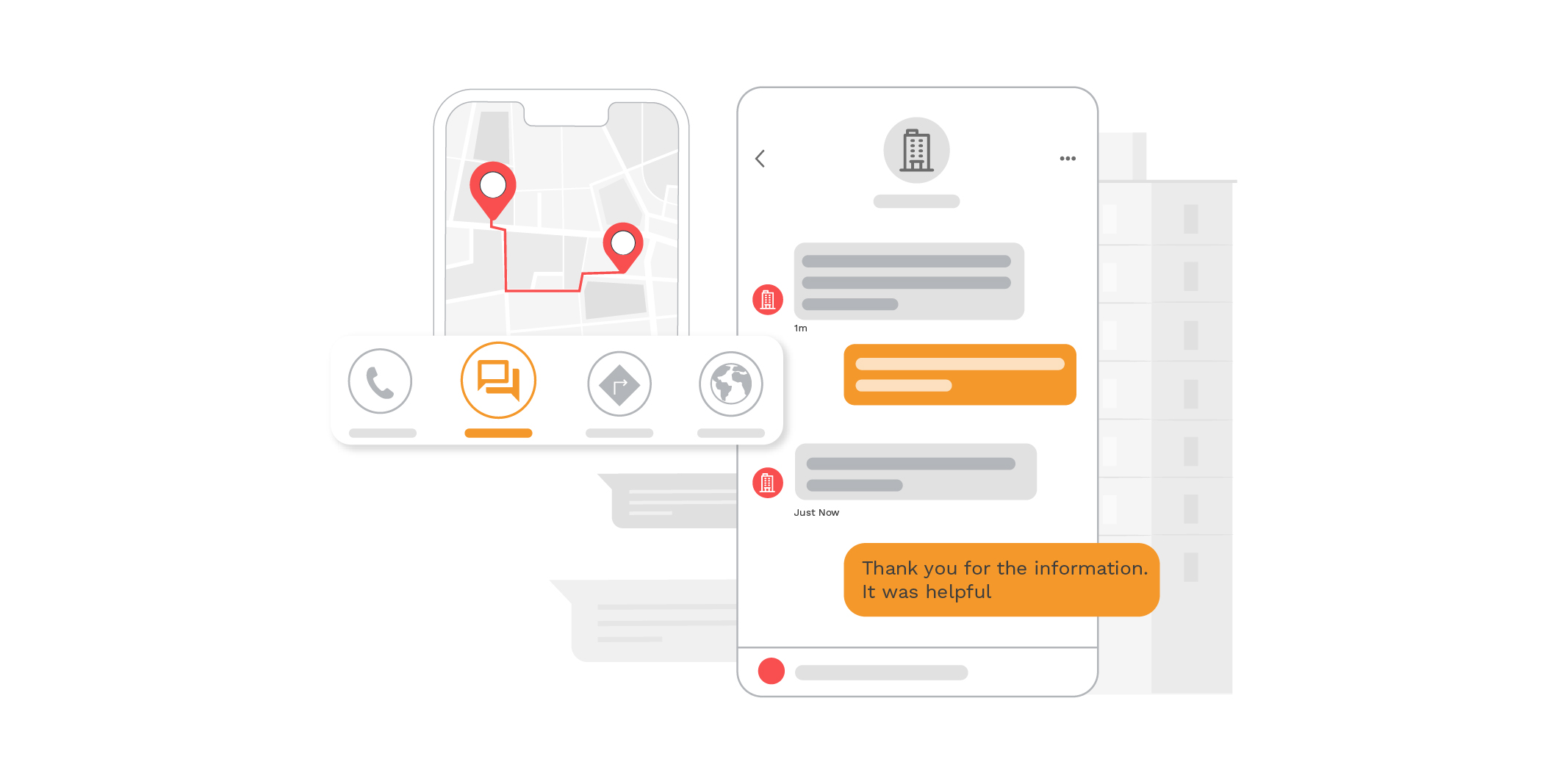 4 out of 5 customers use the search engine to find local information. Google is clearly the world's most visited website, processing an average of 3.5 billion searches per day.  Since most people's user journeys begin with the Google Search engine or Google Maps, adopting Business Messages is an easy way for businesses to connect with their customers, where they are most active. 
The customers will also not feel fatigued by these conversations as it satisfies their needs at the moment. This way, a brand can positively impact its customers and retain them. If implemented rightly, a business can determine customers from an indecisive stage and guide them to conversion.
Improving customer satisfaction while increasing conversion rates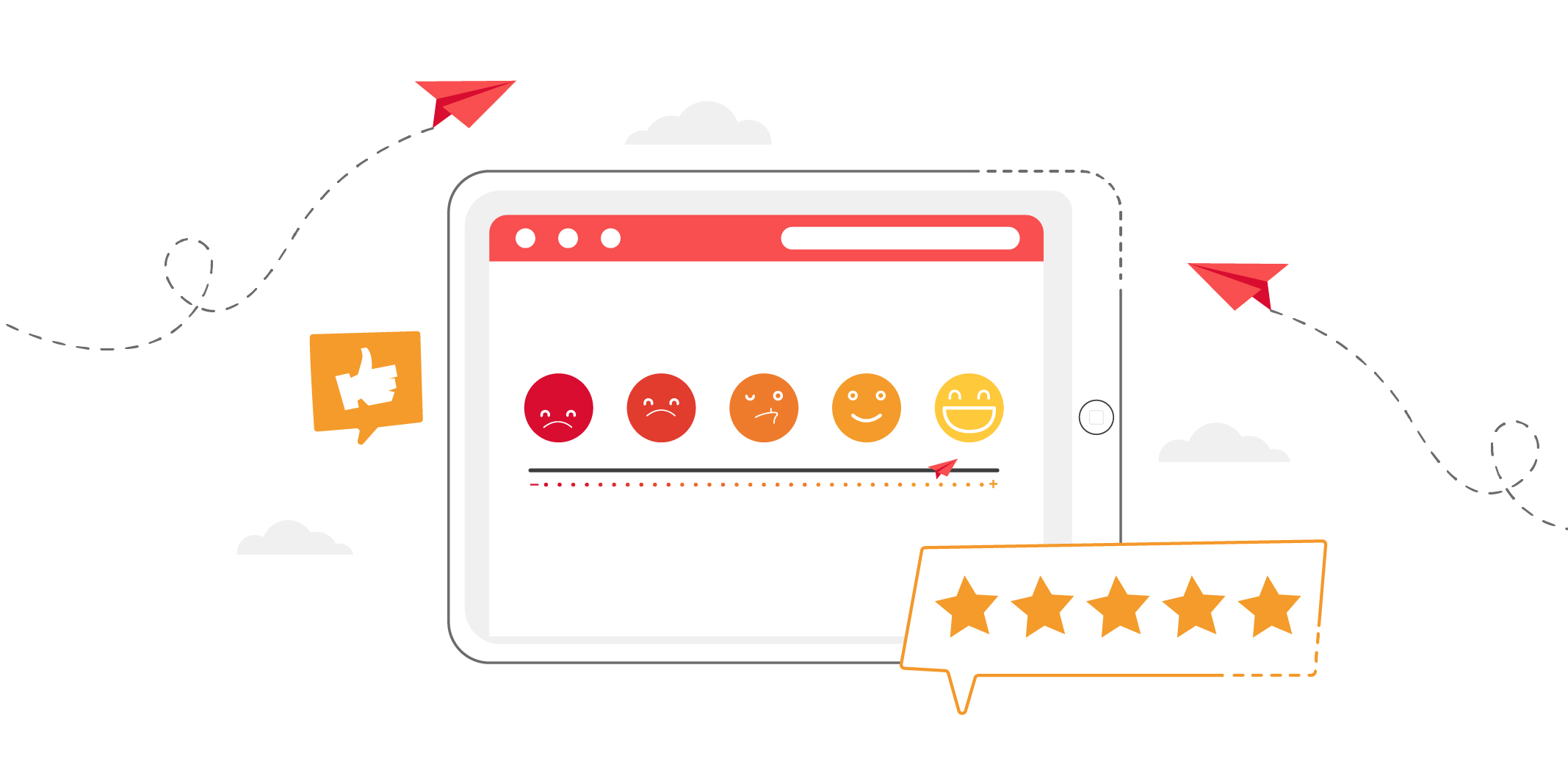 With Business Messages, brands can deliver information only when a customer asks for it. They can drive valuable real-time conversations with their prospects to provide a premium customer experience by informing their prospects about newly launched products, share relevant product catalogs using the rich-media messaging capabilities that Business Message offers, and quickly resolve all of their concerns.
As the engagement is minutely curated to the user's needs, this will drive more conversions, and the support team's effort can be channelized towards high-priority tasks. The customers will also feel valued as the information that is offered to them is personalized for their individualistic needs. All of these will invariably strengthen the brand image and generate customer loyalty.
Ensuring user privacy and convenience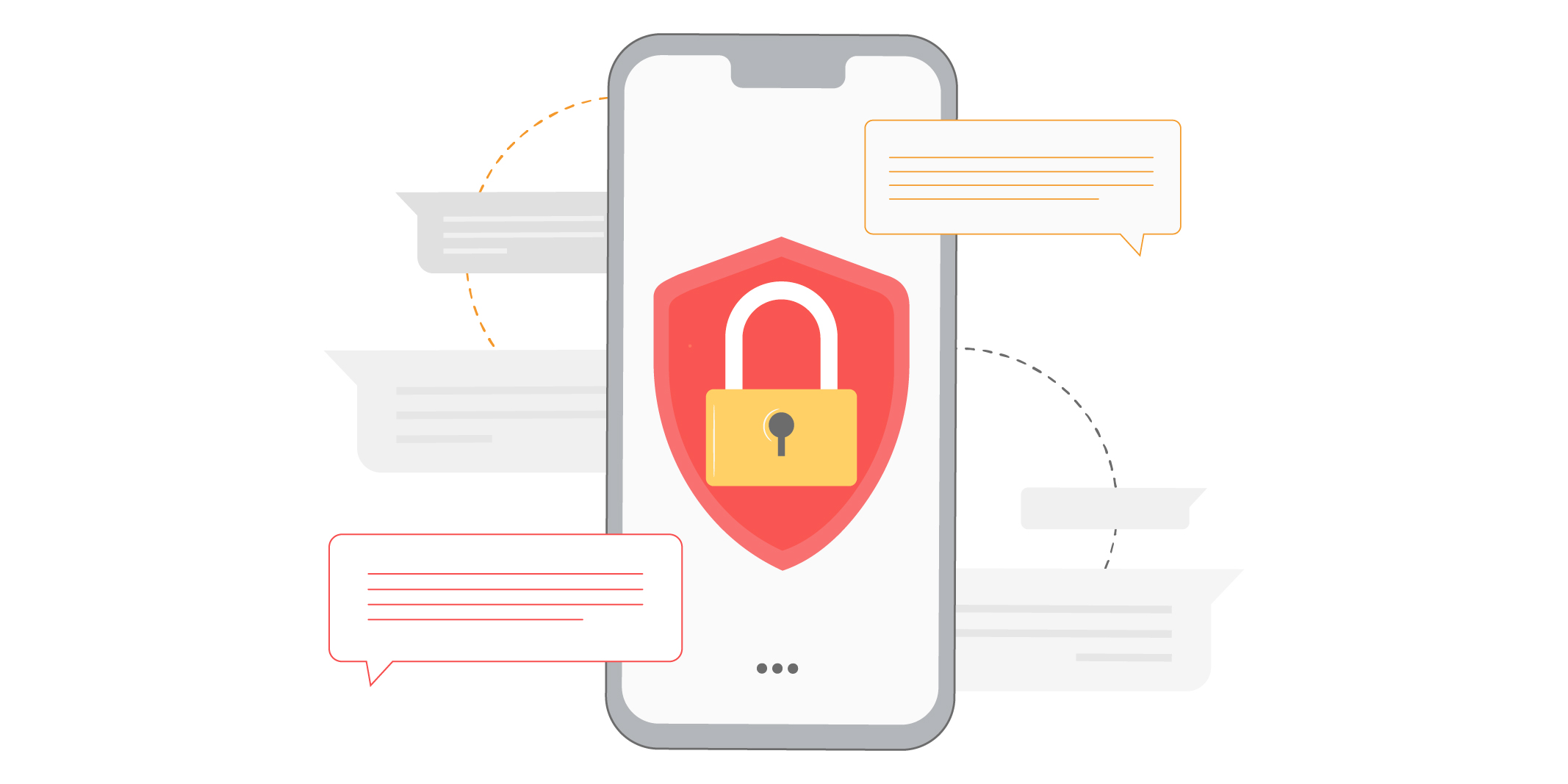 Usually, when consumers try to connect with a company through its website, they are asked to fill in personal information such as their email address, contact number, or location. However, this process is time-consuming, and most users refrain from providing such details due to privacy concerns.
With Business Messages, a consumer does not have to reveal any personal information to start a conversation with a brand's support agent. Moreover, this process is time-efficient and convenient from consumers' perspective as they can choose to share personal details based on their comfort and the nature of the inquiry.
Conclusion
The importance of becoming a customer experience-focused business in 2021 and beyond is evident. Companies that provide good customer experiences win more customers, increase retention and result in higher return spend. At the same time, a bad user experience loses customers.
As there is a massive gap between commitment and actual achievement, modern-day businesses must make tangible moves to improve customer experience and invest in the technology and proper resources to deliver the convenience and personalized experiences that customers expect.
Brands can leverage Business Messages to meet customers where they are most active. This creates less friction in delivering delightful customer experiences that lead to sales. Personalized product and content recommendations are at their fingertips no matter where they interact with you.
Since messaging is the channel preferred by consumers, businesses will see more of their customers turn to messaging instead of calling their contact center for pre-sales service and post-sales support. Business Messages integrates directly with a company's digital customer service platform, so handling these conversations happen in one easy-to-manage agent desktop.