Harshita Saraogi, Product Marketer, Zoho CRM, writes about how you can automatically send messages throughout different workflow stages by integrating the Kalyera plugin for Zoho CRM. Read on to learn more.
These days, businesses focus on more than just selling; they're more interested in creating value for their customers and enhancing customer experiences. To improve customer satisfaction, the go-to strategy for most marketers of the 21st century is personalization.
Though personalization is an effective technique for marketing communications, it's not the easiest one to carry out without the proper technology. Different customers require different communication strategies that broadly depend on their preferences and sometimes even their position in the sales funnel. For international organizations, messages can vary from region to region. Manually sorting through mountains of customer data and ensuring that the right message is sent to the right person at the right time can be a monumental task. This is where Zoho CRM comes in. With Zoho CRM's help, businesses have access to a wealth of lead information and can even automate interactions at various stages in the sales process.
While sending the correct message is an important aspect of communicating with leads, ensuring one is using the correct medium is equally crucial. Given the sheer availability of various platforms one can use these days to communicate with customers, businesses need to identify which platform works the best for their leads. SMS is a marketing channel that has been identified to have a 98% open rate. But not just that: SMS also serves as a channel for customers to interact with a business by simply responding to a text message, making it easier for marketers to understand customers better. SMS messages are usually concise, leaving very little space for confusion for the reader, and making it an ideal means of communication. When combined with your customer data, this is a powerful tool that marketers can deploy to increase their customer engagement.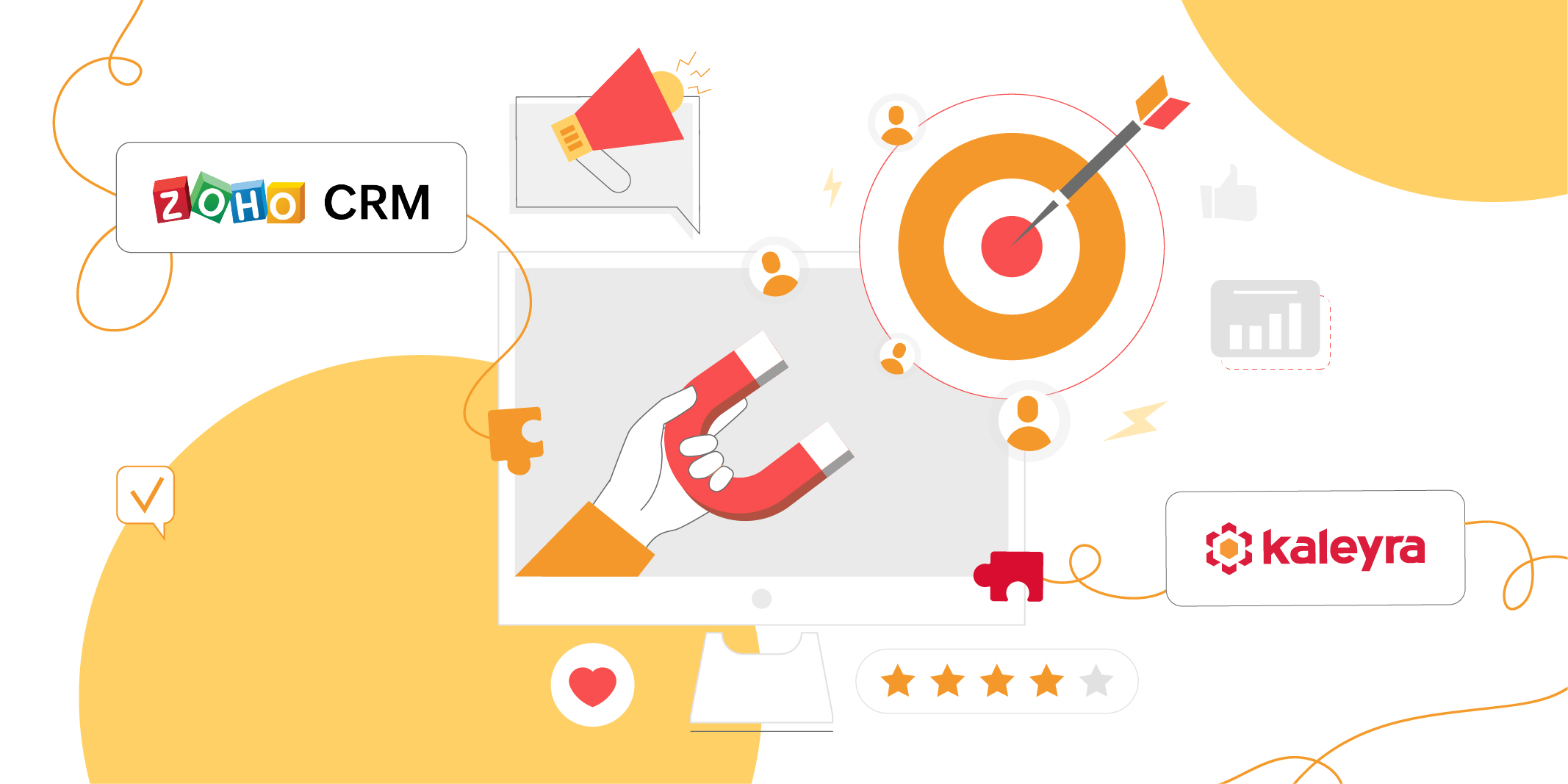 How does the Kaleyra plugin for Zoho CRM help?
Research shows that about 90% of all SMS messages are read within three minutes of receipt. The Kaleyra plugin for Zoho CRM can help you send a message to your leads with just a click of a button and get hundreds—or even thousands—of opens within minutes.
Businesses can modify their communications with a lead to craft a message that directly addresses their specific concerns and questions. This not only makes the customer feel important, but also offers them the exact information they're looking for—thereby increasing their chances of converting. While Zoho CRM helps marketers determine what message is to be communicated, the Kaleyra plugin helps marketers push that message out to their customers efficiently.
By simply adding Kalyera SMS as a plugin to their Zoho CRM, businesses can automate their interactions with leads while ensuring that the right message is sent at the right time. Want to contact a customer who left a product in their cart and didn't check out? Or offer a festive discount to your customer, invite customers to a contest, or send a login OTP? Kaleyra SMS can do it all for you. Start informal conversations with your customers with just a few clicks using Kalyera SMS for Zoho CRM!
Imagine you're the owner of an online shoe store, Zylker Shoes. Amelia is a customer who's been browsing through block heels for quite a while but has not bought anything yet. Zoho CRM captures all this information for you, including the phone number that she entered to get information about discounts. With the help of the Kaleyra plugin for Zoho CRM, you can send Amelia a list of block heels similar to those she has been browsing through for a while, making her purchase decision easier.
Amelia absolutely loves your recommendations and buys a pair of heels. To enhance her post-purchase experience, with the Kaleyra plugin for Zoho CRM, you can send her a link that helps her track her order and sends her automated text alerts whenever the status of her order changes. Just as Amelia receives her shoes and is thrilled to try them, through the Kaleyra plugin for Zoho CRM send her a feedback form and a custom URL that she can pass on to her friends to recommend your business. 
With Zoho CRM, you can automate this entire procedure by defining workflows and prompting the Kalyera plugin for Zoho CRM to automatically send in messages throughout different stages of the workflow automatically—so you get satisfied customers and more lead conversions with minimal effort.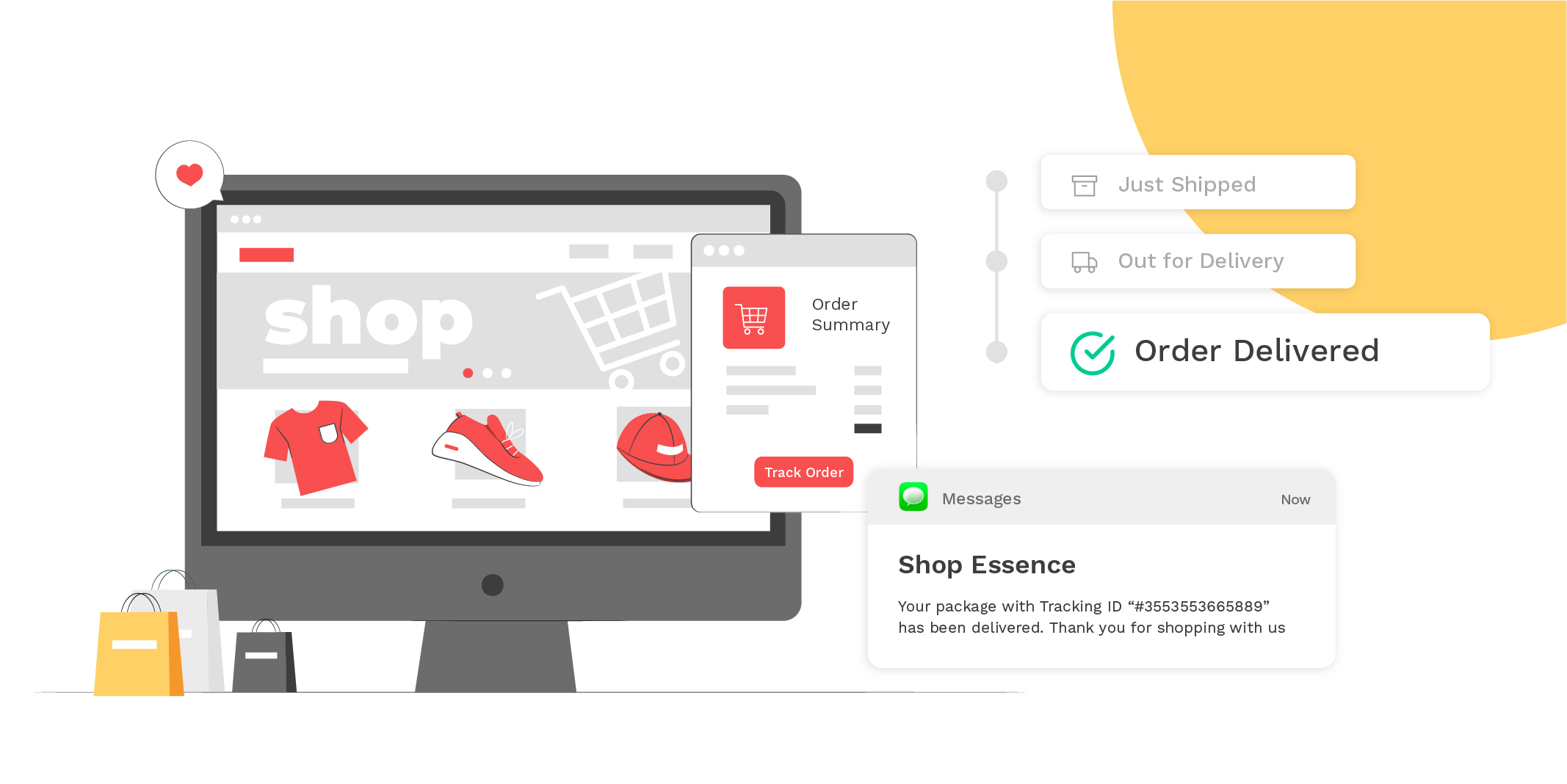 How do I get started?
You can integrate the Kaleyra plugin for Zoho CRM in seconds. Simply download the Kaleyra plugin for Zoho CRM, activate your account, and you're all set to start sending and receiving SMSs across the globe. The Kaleyra plugin for Zoho CRM helps you create templates, generate reports, track and manage your campaigns, and a lot more.
Increase your customer engagement by downloading the Kaleyra plugin for Zoho CRM here and also get a 15-day free trial when you sign up! 
Ebook: A Mobile-First Guide

Learn how to optimize your mobile marketing strategy to boost sales and revenues.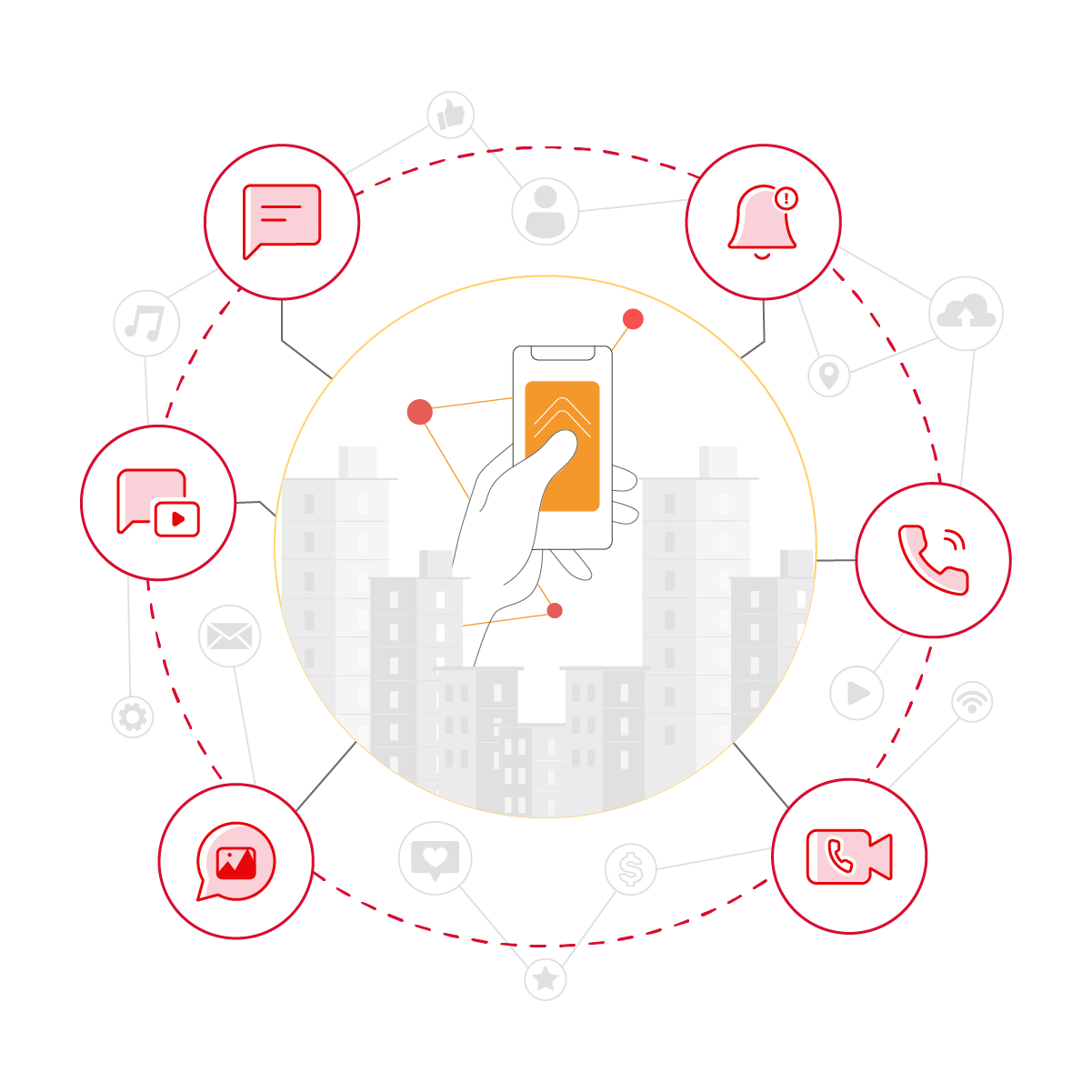 Supercharge Your Communication!
Get in touch with our experts who strive hard to bring the very best in cloud communications technology to you.