Improve E-Commerce Shipping Experience With Kaleyra And ClickPost
If you run an ecommerce store or are planning to start one, here is what you need to remember – no matter how good your product and its packaging are, if the experience provided while delivering it isn't delightful, all your efforts to become successful will go down the drain.
As humans, we are wired to take note of the experiences, and how a particular instance makes us feel decides the course of our next steps. Any form of inconvenience faced by customers can drive them away from your offerings and negatively impact the business. While designing pathways towards great customer experience may add an additional task on your to-do list, it certainly deserves your attention and consideration.
Constant Communication with Customers – The Key to Exceptional Experiences
The journey a customer takes while purchasing your product defines whether or not they will come back again or recommend it to their friends and family.
Once you have successfully brought them all the way to the bottom of the sales funnel, where they actually buy from you, it's time to optimize the next steps – the post-purchase experience. This generally comprises picking, packing, storing, and shipping the order. If everything goes smoothly, you will receive positive feedback from the customer and might even be able to convert them into a regular buyer. 
The trick to ensuring a smooth delivery experience is to stay in touch with them throughout the process. You must keep them updated about every milestone achieved or every roadblock hit regarding their order. Notifications on where their parcel has reached and estimated time of arrival (ETA) will help gain your customers' trust and save them from losing patience.
Kaleyra, the globally trusted cloud communication solution provider, along with ClickPost, a leading logistics intelligence platform, can make this task easy for you.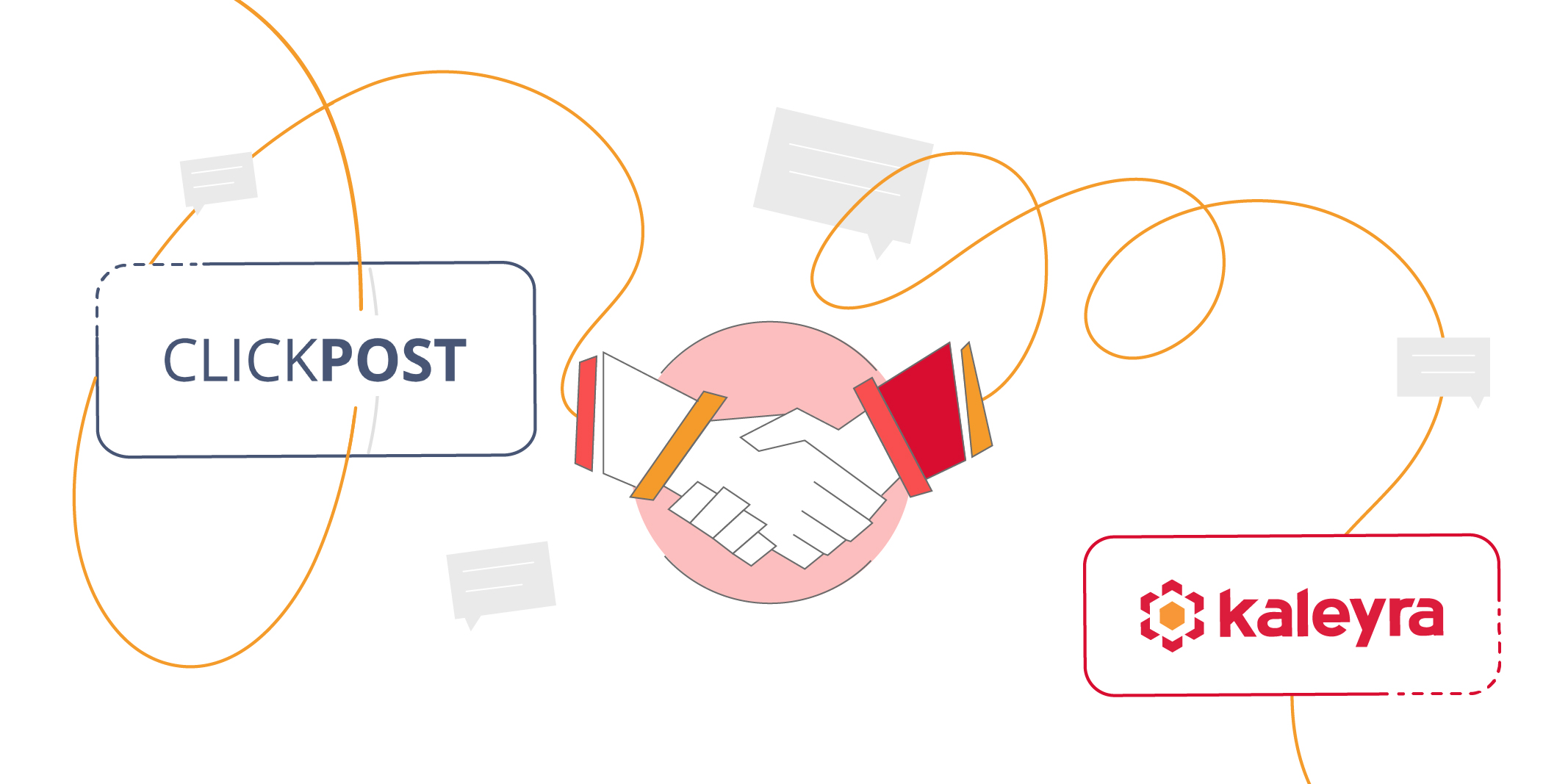 Real-time tracking updates
It isn't only important to keep your customers updated about the whereabouts of their order, you have to share these notifications in real-time. 
With the increasing number of deliveries being guaranteed in shorter durations, buyers have become less patient and more eager to receive their couriers. While speeding up the delivery process may not always be possible, you can certainly satiate their curiosity with regular tracking updates.
Clickpost's recommendation engine can gather information from all your delivery partners – thereby minimizing your manual efforts to coordinate logistics – and serve them to you immediately, without any delays. You can link Clickpost's services with your Kaleyra account, and automate notifications on channels like SMS, WhatsApp, Voice Calls, etc.
For instance, you can create ready-to-use message templates on Kaleyra for various stages of the delivery process, and as soon as ClickPost sends you an alert, the information can instantly be fed into the template and sent to your customer right away. Communicating with them gets as simple as that.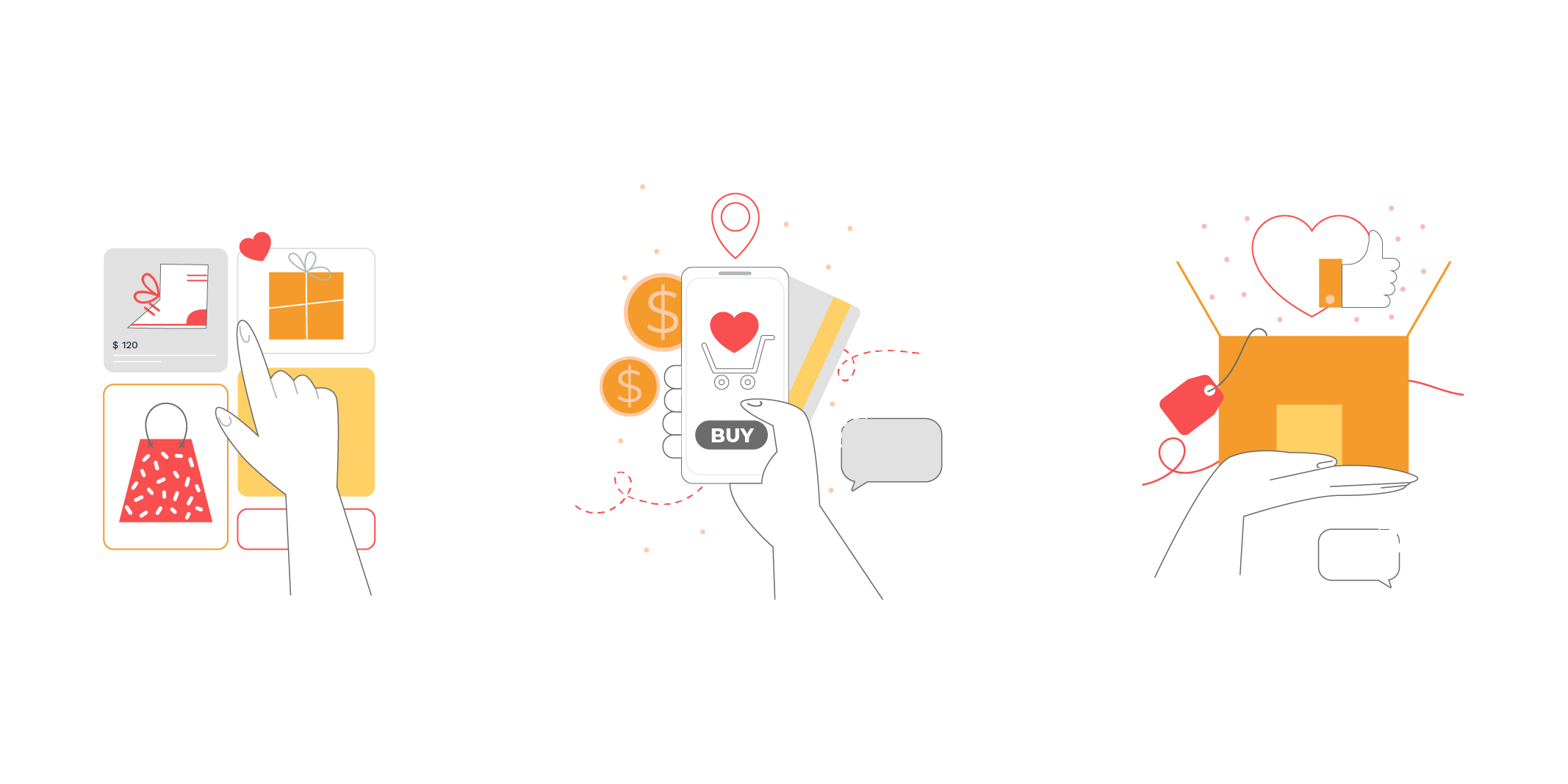 Proactive alerts and query resolutions
Successful shipping is dependent on a multitude of factors, out of which not all would be in your control. Sometimes there would be an unforeseen complication at your manufacturing or procuring unit, an unexpected delay at the delivery partner's end, or anything else that would throw your delivery schedule for a toss.
In such situations, it is crucial to be honest with your customer and communicate the delay. You must immediately convey the change in their order's estimated time of arrival (ETA), or else you might risk facing a disgruntled buyer or, worse, losing their trust. Furthermore, not keeping them updated about the delivery date and time may result in their unavailability to receive the order. This would lead to failed delivery attempts and returns to origin (RTO), adding to a significant wastage of resources.
With ClickPost, you can stay on top of such circumstances. They offer robust and reliable services to ensure you are always informed about the status of your orders. Whenever there is an unanticipated turn of events, they will immediately notify you, so you can do the same with your customers using Kaleyra's cloud communication services.
Exemplary customer service
Chances are that even after being extremely careful about your shipping process, you might encounter situations that need your intervention. Unusual, unexpected, or unpleasant issues may crop up anytime, like the customer might change their mind about the order, is suddenly unavailable to receive it, or feels disappointed with the product. Whatever be the case, you need to be prepared beforehand to offer empathetic and prompt customer service.
You could either build a team in-house or take advantage of cloud contact centers. Kaleyra allows you to manage a team of customer service representatives remotely; set up IVR for easy channeling of inquiries; take advantage of facilities to forward, record, and analyze calls; and offer automated support via chatbots.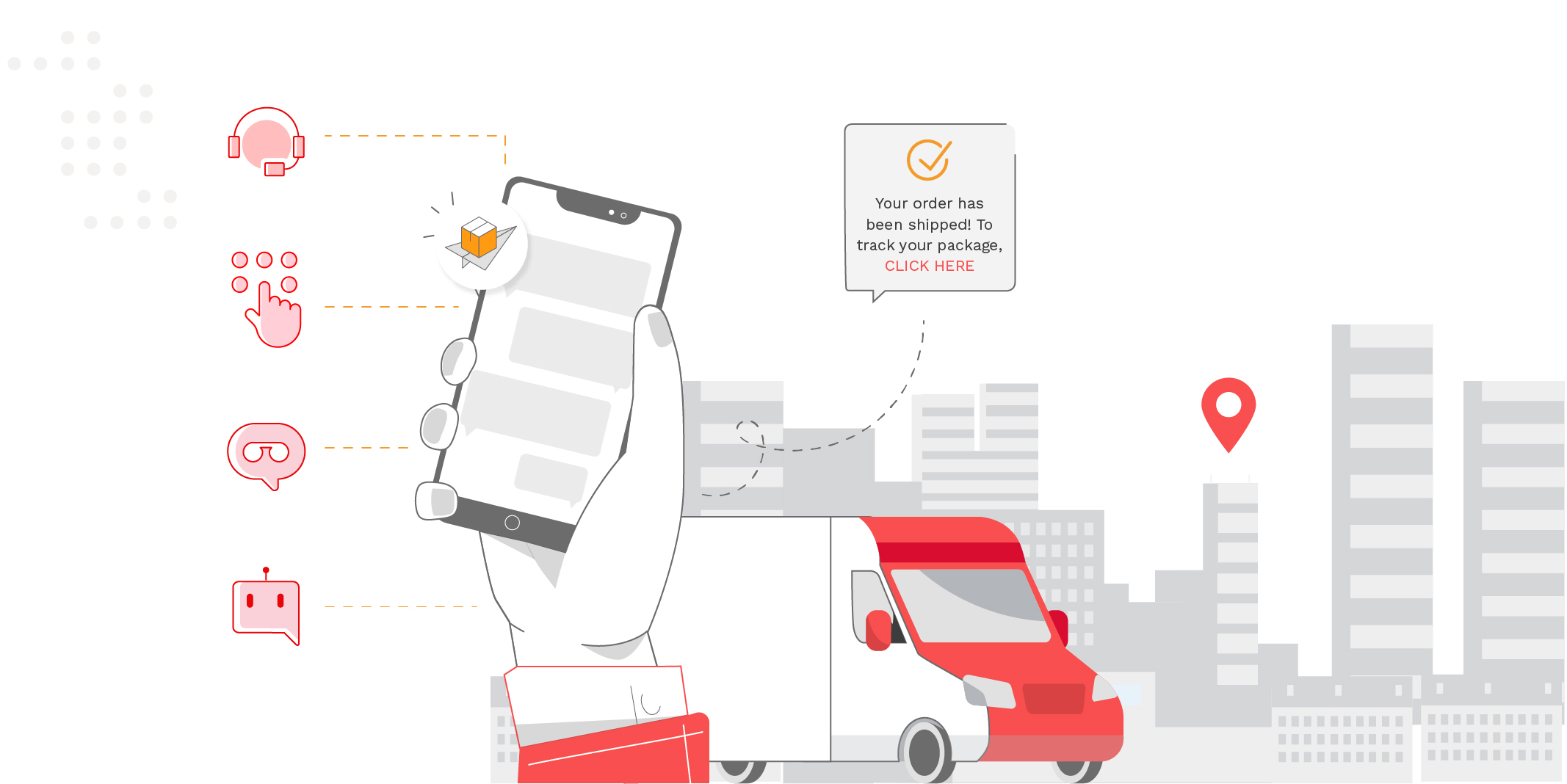 On one side, you can make such arrangements to answer the customers with trained representatives and powerful technology, and on the other side, you can get ready with the answers your customers ask for. For the latter, you can use ClickPost's platform to collaborate better with delivery partners and stay abreast of shipping status. It will enable you to manage deliveries or returns without any fuss. 
Final Thoughts
In the extremely competitive e-commerce market, the only way to shine through and survive is by generating good products and even better customer experiences. 
The focus on delighting users shouldn't diminish after the sale has been made, but rather must go on all the way to the final delivery and thereafter. Post-purchase experiences can be smartly optimized and personalized for the customers with the help of technologically advanced tools and services.
The important bit is to keep buyers engaged with regular updates on their orders, and win their trust with proactive troubleshooting and empathetic solution building. After all, communication is the key to establishing a loyal user base and achieving business success.