Business Communication Tools: A Review of the best tools to help you reach your customer
We know how important it is for Businesses to have the right set of tools. These tools help businesses reach the customer in a faster way.
But the problem arises with a ginormous number of tools available in the market, each of which claim to help your businesses. So how do you choose which tool will prove to be profitable for your business?
That's why we bring you the best tool review in this blog which will help you reach your customers better. Right from what kind of work desks should offices use to every tool that is required for managing an extremely efficient business, we bring you the whole package.
These 20 tools will not only help to take your business one notch higher. Most of them are either free or cost you almost nothing for the features that they bring along.
The first thing that comes to mind when you set up a business is the office furniture and how to make work-space swankier. Let's face it we spend more than 8 hours in a day, it's only fair you get the best of work-space furniture and accessories.
Read on to know the list of recommended communication tools that will help your business be more productive:
Fully Workstation
You must be wondering why is a workstation first on the list. Why is it so important? Keeping your work-space active allows you to be more productive. So why Fully? What's so special? They have a unique approach to the desks and chairs used at work space. For example, they have a collection of standing desks which also can be used for sitting as required.
If that wasn't enough, their chairs are designed in a way if you sit back, it will lean you forward thus keeping your spine aligned!
What more do you require right? Check their website to know more about their unique workstation. 
G-Suite
Once your workstation is handled, it's only professional to communicate to customers through professional email IDs. Sending emails using personal email IDs is a definite No-No! G-Suite applications by Google act as your foundation for business. It's the most easiest and efficient way of managing a business and you don't have to worry about your emails reaching the spam folder. You can store your documents, manage calendar and keep it separate from your personal life too.
Squarespace
Now that your emails, calendars etc. are sorted, the next step is to concentrate on building an awesome website. In this digital era, it's important to have a website which will provide information about your products.
Squarespace allows you to create your website in no time. You can customize fields and templates while creating. They provide drag-and-drop editor options which will help you build a user-friendly website. Some say it's very hard to go wrong with Squarespace.
WordPress
If you are looking for that something extra to boost your website and making it more feature friendly, well WordPress is your place! 29% of world's websites is powered by WordPress. It's the go-to-platform to add more features on your website.
SEO Behavior
You have created your website, integrated with CRMs and given the power it requires to reach out to the audience. But how sure are you whether the website created by you is driving traffic the way it's supposed to, and customers are finding what they came for. Google Analytics is necessary to know what's working and what's not for your website. It's important that Google analytics and the launch of your website go hand-in-hand.
Salesforce and HubSpot
Once your website is in place, the next and topmost priority must be to integrate your platform with CRMs. Salesforce is definitely the No. 1 platform to manage all the marketing, sales, services and more. Their easy-to-use interface will blow your mind right away and help you put your ace game face while handling business.
HubSpot also provides you an all-in-one marketing platform. It includes a marketing suite, sales suite and CRM too. It gives you the right platform to keep all customer interactions in one place and use for sales and marketing purposes.
Zapier
Zapier allows you to integrate all your business apps and create custom workflows so you can automate processes across your business. You can create zaps between more than 1000+ apps by using Triggers and actions and automate your processes.
Slack
Get your team under one roof using Slack. Let go of the lengthy emails and wait time. Get instant response and make your team's work day productive by using Slack. Find messages sent months ago with a simple search. Millions of workforces use Slack for office related communications. Create cool channels with hashtags and keep your employees on their toes and increase employee engagement. MNCs like NASA, Airbnb, eBay, intuit, Twilio, LinkedIn, Kaleyra etc. use Slack as office communicator.
Virtual Meeting Tools
Like any business, yours would also be to expand globally and have your presence across the world. Travelling back and forth too often will prove to be expensive and time consuming at the same time.
Going digital and getting Virtual Meeting tools will save you lot of time and money. This was you can prioritize your business meetings and travel for the ones that is actually required. For the rest of the meetings, try these list of Virtual meeting tools amongst which few are free, and some are worth paying a few dollars for the features they bring in. You can use it for both your audio and video meetings.
Most businesses though choose GSuite, let's try to tell you about few others which you can try: Doodle, GoToMeeting, Cisco WebEx, Skype for business, Zoho Meeting, Blue Jeans Video communications, Uber conference etc.
Trello
You need to have a clear overview of how your team is spending time. As the projects increase, over a period of time, manually managing each project will be cumbersome. Trello is the simplest project management tool for your business. It has an easy drop and drop UI which allows to assign tasks and keep track of them easily. You can add images and comment if any modifications are necessary so that your thoughts are aligned with that of your team.
Live Chat Software
Businesses nowadays are adopting faster ways to interact with their website visitors. Live Chat software assists customers and prospective customers in making their decision about buying products or help them in any queries regarding the purchases already made. Live Chat software in nothing short of a revolution which aims to enhance customer experience and act as an effective communication tool for Businesses. Here's a small list of Live Chat software solutions: SnapEngage, LiveAgents, Zoho Sales IQ, Freshchat, TeamSupport, HipChat etc.
Voice Support
The next step towards setting up business communication tools after fixing a good Live Chat software is Voice support centre. If the customers want to contact you for resolving any of their queries, your business must have a Voice support centre or Call centre which is excellent and extremely efficient.
A cloud contact centre is one the best business communication tools required which will allow you to customize your IVR and set up a strong, user-friendly contact desk. A good call centre will lower operational costs and boost efficiency. Kaleyra's cloud contact centre is simple, flexible and is proven to enhance customer satisfaction. Check out more about Kaleyra's Voice Platform.
Survey software
To know whether your customers are satisfied with your business, Survey software plays a very important role. They give you an idea of what your customers think about the different features provided by your company. It will also give you the opportunity to concentrate on the areas which needs improvement. A number of survey tools are present in the market. You can check out a few of them like SurveyMonkey, Typeform or the easiest of all – Google forms!
SMS platform
SMS is one of the oldest and the most go-to form of communication. Whether it's a bank transaction or tracking your shipment, people rely on SMS communication as an accepted form of communication. What's more, businesses are expected to send updates on regular intervals and keep the customers informed every step of the way.
When such is the demand, mobile marketing is a great way of reaching out to right target audience. There are plenty of SMS service providers in the market. Look for a one who provides scalable, user-friendly and secure platform. Textlocal, Infobip, Kaleyra, Exotel are some of the names in the industry giving good SMS services.
Visit here to know more about Kaleyra's SMS platform (link website here). Right from OTPs, Promotional, or Bulk SMSs, Kaleyra provides it all with a strong network operator connection across 200+ countries, we ensure 99.9% uptime.
Email/Customer helpdesk
Email as a form of communication though not as popular as SMS or voice is still the third most popular channel to reach customers. Benefits of creating an Email helpdesk is sometimes underrated, but it gives customers a great channel to leave their queries at any time of the day. An email helpdesk allows customer support team at your company to take time and resolve query one at a time even during peak business hours.
Zendesk, Mailchimp, Freshdesk are few leaders in this zone. Zendesk is used by some of the       biggest names in the industry which brings a whole set of features to meet your customer support requirements. Mailchimp is another biggie used by many big companies. It allows you to automate email sending to customers and helps scale business.
Freshdesk is your supercharged customer support which allows you to handle all customer interactions (phone, chat, email, social platforms) under one central location. Their ticketing system makes your customer support much more effective and productive too.
Social Media Customer Support
Social media can nowadays can make or break a brand's reputation. Repeated negative attention on social media makes brands lose existing as well as potential customers to a large extent.
Escalations on social media are taken quite seriously nowadays and businesses work double hard to provide resolution at a faster rate to avoid negative impact on brand. If you are building business, make sure your social media platform is handled in a solid way. Some tools like Hootsuite, SproutSocial are some names who help you manage all your social media in one place.  Hootsuite allows you to track competitor brands, engage with your followers, and manage all your social media channels under one roof easily.
Facebook and Google Ads
One is the biggest social media that 21st century has seen and the other is one of the best search engines on planet. Running your Ads on these platforms will give your business a major boost and put you on digital map. Although both are paid platforms, they are worth it. To create a Google Ads accounts, you will need a Google AdWords account. Facebook gives your business a platform to reach 2 billion people and Facebook Ads are designed to show products which users might have viewed almost 30 days ago.
Photo and Video tools
Create awesome custom videos for your business using Animoto or Promo.  Animoto will help you make your videos look professional to use on various platforms. Promo, a paid video making tool, allows you to make 15-second or short videos with music, text and logo in just few minutes. These videos come in handy when you want to promote your business on Facebook video ads.
Unsplash offers tons of high-quality images which you can use for your website and marketing collaterals. It contains thousands of pictures in every category (business, nature, food, etc.) and hey they are free!
PayPal
Every business has a global expansion vision. When your business expands globally, your customers shouldn't face any issue while making payments. PayPal is synonymous across the globe for providing a secure, fraud protected platform which makes payments easy. You can separate your personal and Business transactions easily and it is integrated with most of the tools thereby allowing you to raise Business invoices super efficiently.
Zenefits
Last to feature in this Blog but definitely worth the wait is Zenefits. We all know HR is an integral part of every business but is something which business owner dreads. You can now simplify all the HR onboarding processes for a very low-price by signing up for Zenefits.
Yes! The exhaustive list of tools finally comes to an end, but worth every bit we feel. This blog will definitely give you the complete list of tools that should help your Business grow and reach customers the way it is intended!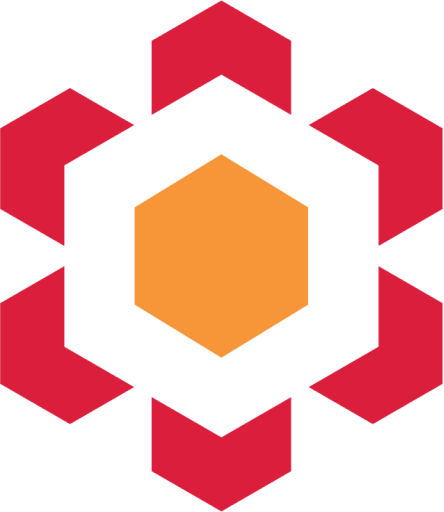 Pooja AV