5 reasons Why It Is Critical To Have 100% Uptime In Healthcare Communications
Running and managing a healthcare business comes with enough challenges – handling patient appointments, coordinating services and programs, managing staff, schedules, and budgets – and difficulty communicating should not be one of them. It's incredibly difficult to keep day-to-day functions streamlined and hassle-free when communication is slow, unreliable or inconvenient; and in the healthcare industry, clear healthcare communications is sometimes literally a matter of life and death.
Effective communication in healthcare is critical to managing the tasks that go into guiding a patient from sickness to health. Healthcare providers are increasingly using SMS to make the patient experience more convenient, personal, and efficient.
Although incorporating any new technology into the workflow can be a daunting process, text messaging has improved hospital communications, in many cases making it smarter and more secure than other channels. The humble SMS can help healthcare agencies manage patient care, administrative tasks, internal communications, and marketing with ease and at an affordable cost. SMS text messaging allows them to automate communication with patients, streamline messaging among staff, and simplify communication and coordination with others. The integration of cloud platforms has further expanded the capabilities of SMS for healthcare through automation and application integrations that work in sync with other healthcare applications.
With SMS having made itself an indispensable part of healthcare communications, it is obvious how downtime can impact patient health and hospital operations. Downtimes in healthcare communications can have far-reaching and sometimes catastrophic repercussions. In this post, we tell you why it is critical to have 100% uptime in healthcare communications.
Estimates say that no shows cost the US healthcare system $150 billion every year, with no-show rates running as high as 60% at some clinics. Recent surveys have concluded that as many as 23% of patients skip their appointments unless they are actively reminded of them.
Appointment scheduling and reminders using SMS have shown to improve attendance rates. Two-way SMS gives patients a convenient way to confirm, reschedule, or cancel an appointment, and it reduces the number of inbound and outbound calls the hospital staff must handle. 100% uptime in healthcare communications ensures that you minimize financial losses caused due to patient no-shows.
Patients diagnosed with chronic diseases often need to take medications for the rest of their lives. However, within a year of their diagnosis, only 50% of patients were found to take their medications correctly. SMS medication reminders can potentially save the lives of those with chronic illnesses. In fact, a recent study has shown that text messaging is a useful and low-cost method to help high blood pressure patients remember to take their medication on time. Healthcare services are increasingly integrating this feature into their patient-care and communication strategy.  In such a case, it is important that the technology used ensures 100% uptime so patients are never affected by any technology lapses or delays.
Internal team communication
The nature of the healthcare industry demands that organizations need to be agile to respond to emergencies while ensuring that their operations don't miss a beat. Obviously, the margin for delays and errors in staff assignment and scheduling needs to be zero in order to ensure that patients are not affected at any cost. Staff rostering using SMS is a fast and cost-effective way to manage schedules, handle last-minute openings, or quickly respond to an emergency. With SMS, staff receive messages instantly and see it as soon as they look at their phones – typically, in less than three minutes. Zero downtime on SMS healthcare communications ensures that the hospital and services are running smoothly.
With the integration of SMS in healthcare communications, SMS has found to be increasingly effective in delivering test results to patients. Whether it is all-clear test results or test results that need further action, hospitals and healthcare providers cannot afford to have any delays in their communication. A delay in the delivery of test results could, in turn, affect scheduled consultations, appointments, or follow-up tests potentially affecting both patient health. It is therefore imperative that healthcare SMS technologies are always equipped to handle delivery of test results with zero downtime.
Scheduling recurring check-ups
SMS is also increasingly being used for patient care to set up recurring health check-ups. In this light, it is critical that patients do not miss any alerts or notifications. Besides obvious medical complications that could arise due to a system downtime that resulted in a missed appointment, hospitals and healthcare facilities would have to expend additional resources to make up for rescheduling and to account for financial losses resulting from it.
Conclusion
Whether it is to send out appointment and medication reminders or to manage staff schedules and manage the hospital facility, the humble SMS is truly revolutionizing the healthcare industry. Having become such an intrinsic part of the healthcare communication system, thanks to its cost-effectiveness and ease of use, SMS in healthcare is here to stay. In this article, we have seen why is critical to have 100% uptime in healthcare communications. When investing in an SMS solution for your healthcare business, be sure to identify an industry leader with proven experience and expertise in healthcare communications. Talk to us to see how we can help you integrate SMS into your healthcare communications strategy.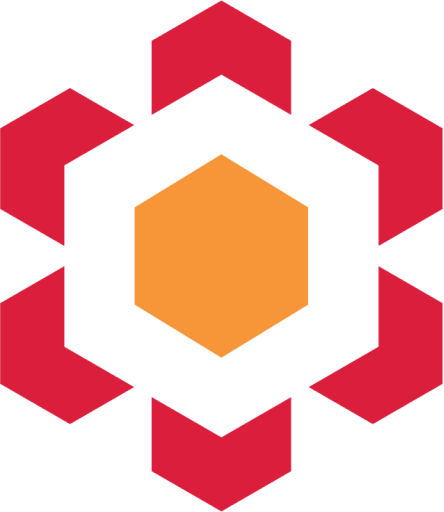 Darell Khin