WhatsApp Business offers a variety of features that can help you increase your revenue. However, as a modern-day business, you must understand how to use these features to get the most out of the app. In particular, you should follow some best practices to make the most out of WhatsApp Business. By following these best practices, you can connect with your target audience more effectively and increase revenue.
The Use Of Whatsapp Business For Marketing
In the last two to three years, WhatsApp's growth has nearly doubled from where it was a decade ago. This can be attributed to the pandemic, which has pushed businesses and consumers toward digital interactions. With most of the world's population connected to the internet, WhatsApp is now a growing channel. Furthermore, WhatsApp Business accounts offer many benefits for businesses, making it a no-brainer to drive growth.
Creating a superior marketing strategy for your products or services is essential to business ownership. As part of WhatsApp Business APIs, you can also access marketing and automation tools to increase conversions. Our WhatsApp Business for Marketing article highlights some of them, which will help you understand how to leverage the platform to increase customer engagement and revenues.
7 Whatsapp Business Best Practices You Can Use To Grow Your Business
To maximize WhatsApp Business' benefits, you, as a business owner, must identify the best practices and implement the same. Here are seven key points you should consider implementing to get the most out of this communication channel.
1. Ensure Your Profile Is Relevant To What You Do
Your WhatsApp profile is your storefront and needs a strong brand image to attract more customers. There are two types of companies in the current business scenario: those that focus on customer service and those that drive sales. 
The former category aims to create a solid emotional bond between customers and its brand, while the latter aims to drive direct conversions. Based on the type of service your business provides, you need to develop a strategy to leverage WhatsApp Business. Your profile should be relevant to your business. Additionally, you should ensure that your business profile is simple, attractive, and compelling.
2. Avoid Spamming Your Customers
When your brand starts using WhatsApp, you must ensure that you refrain from spamming your customers with messages. It's important to target relevant customers and send messages that encourage conversation. If you're sending a broadcast message, ensure the recipient is a prospect, so they are more likely to respond. If you know a customer has not replied to your message in a week, try sending them a follow-up message. Remember to be mindful of how often you are messaging your customers and not to bombard them with too many messages. This can hurt your account's quality rating.
3. Maintain An Active Presence On The Platform And Engage With Your Customers
In today's digital marketplace, you must maintain an active presence on the WhatsApp Business platform to reach your customers and engage with them more effectively. WhatsApp provides a direct connection between you and your customers, allowing your brand to communicate quickly and easily.
This lets your business respond promptly to customer inquiries, improving customer satisfaction. Furthermore, this platform will enable you to target your messages based on geographical locations, age ranges, interests, and other segments of the market. You can also optimize your messaging strategy for greater engagement with customers. 
4. Personalize Customer Communications
WhatsApp provides businesses with a tool to connect with customers and prospects on a personal level. This can help build lasting relationships that drive engagement and sales. When your business can communicate with customers on a personal level, they are more likely to provide valuable feedback. Greeting customers with personalized messages can help keep them loyal and turn them into brand advocates.
There are a few ways your brand can personalize customer communication using WhatsApp. For example, you can add the customer's name to the beginning of each message, use emojis to express emotions, and include personalized images or videos.
Your brand can also create automated messages that are sent based on customer interactions. For example, if a customer has made a purchase, you can send them a note thanking them and including a discount code for their next purchase. Personalized customer communication creates a connection between the customer and the business, which can lead to more sales and happier customers.
5. Incorporate Photos And Videos Into Your Texts
The key to capturing your customers' attention in today's competitive world is being creative. In order to capture their attention, messages must be relevant and unique, as well as pique their interest. You can increase your direct sales through WhatsApp by running creative campaigns to upsell and cross-sell your products and services. Additionally, you should include more than a standard text in your messages. Engage your audience with infographics, photos, videos, interactive buttons, and catalogue lists.
6. Provide Prompt Responses To Customer Queries
One of the easiest ways to retain customers' trust is by responding to their WhatsApp queries as quickly as possible. This shows that you take their concerns seriously and are willing to address them immediately. It also lets customers know they can rely on you for support whenever they need it.
7. Get A Better Understanding Of Your Customers With Whatsapp Business
As a business owner, understanding your customers can be crucial to success. However, gathering customer data to make informed decisions can be challenging. WhatsApp Business provides an invaluable resource for businesses looking to gain insights into their customers' behaviour and preferences. You can gain valuable insights into user engagement with your products or services from metrics such as views, clicks, reply times and the number of messages sent by users. 
Such metrics allow your organization to identify trends in customer behaviour and tailor your messaging accordingly to get the best possible results. With WhatsApp Business, you also have the ability to segment customers, view customer profile information from conversations, manage all contacts from a centralized hub and send updates or promotional offers quickly and easily. All of this together enables more significant insights into customer behaviour and a better overall understanding of customers – which ultimately leads to improved customer relationships, increased sales and higher ROI for businesses.
In Summary
As a business owner, utilising the right communication tools to engage with customers and effectively ensure a positive experience is essential. WhatsApp is quickly becoming one of the most potent tools available, allowing businesses to communicate with customers quickly and efficiently. By following these best practices, you can go a long way toward building better relationships with your customers and ensuring their experiences using WhatsApp are reliable and positive. 
Ebook: A Mobile-First Guide

Learn how to optimize your mobile marketing strategy to boost sales and revenues.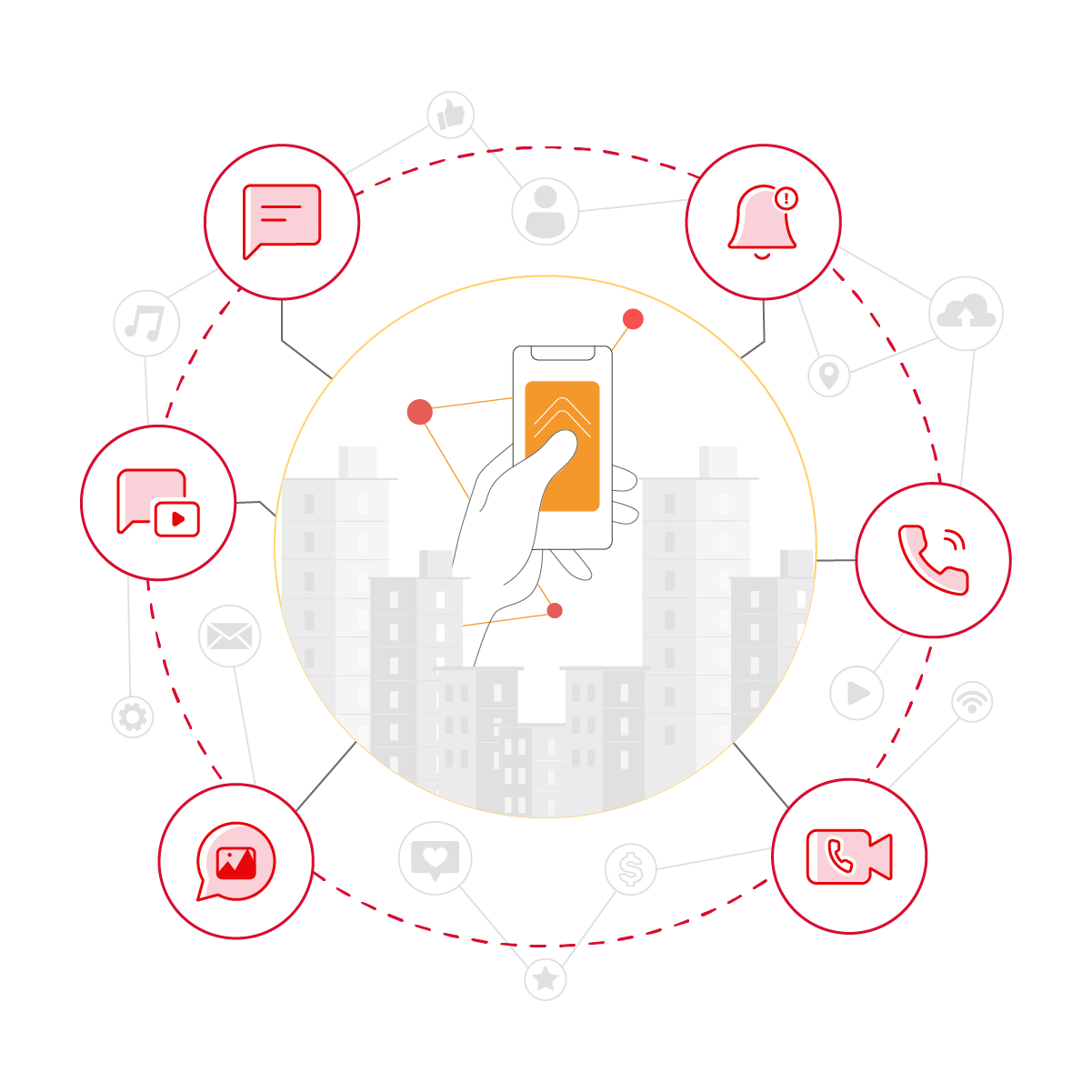 Supercharge Your Communication!
Get in touch with our experts who strive hard to bring the very best in cloud communications technology to you.