Establish trust in voice communication with Verified Calls
Confirm your brand identity to your consumers with your business name, business logo, and verification badge, and set the ground for a successful engagement.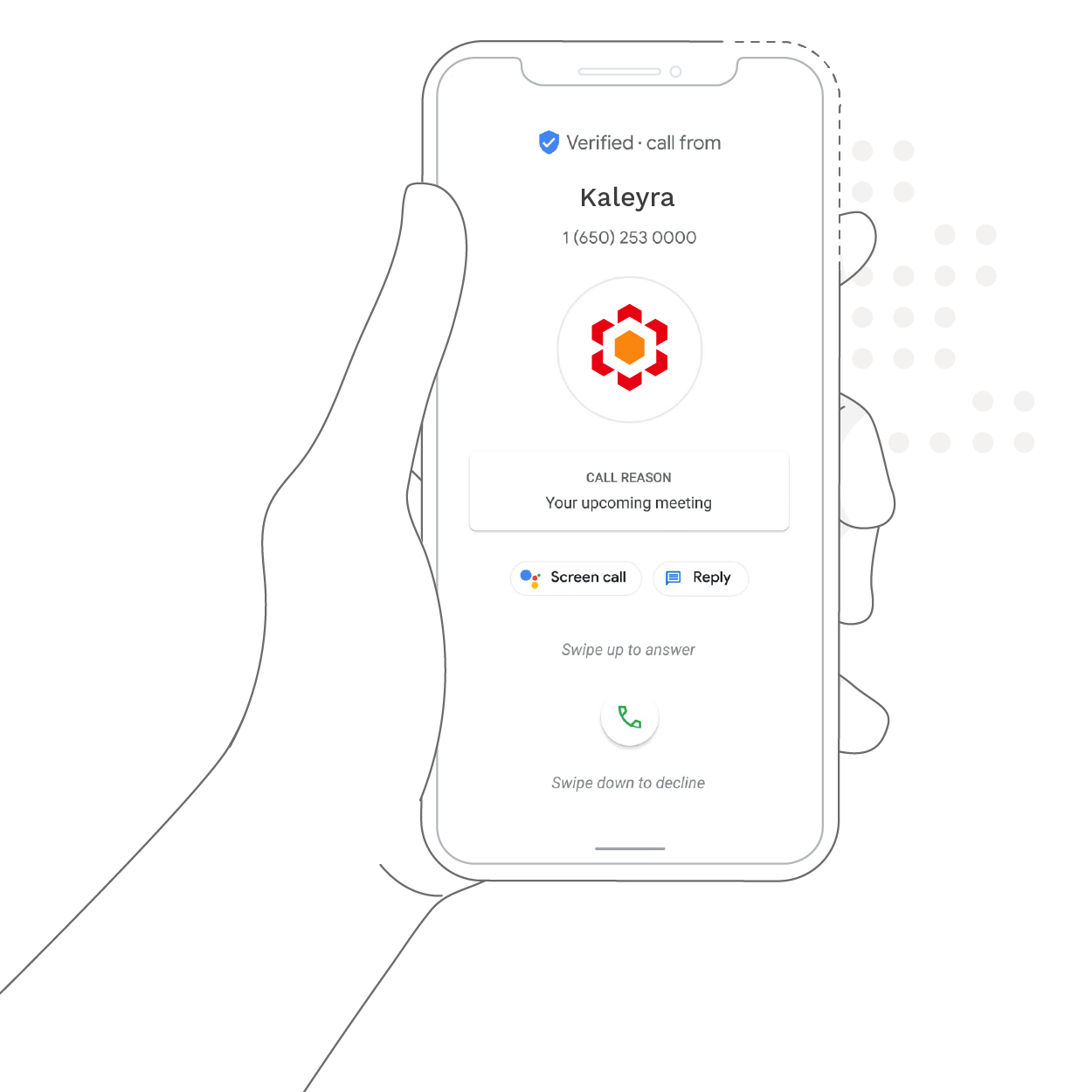 Strengthen your customer relations and establish your credibility as a brand
How Verified Calls by Google work?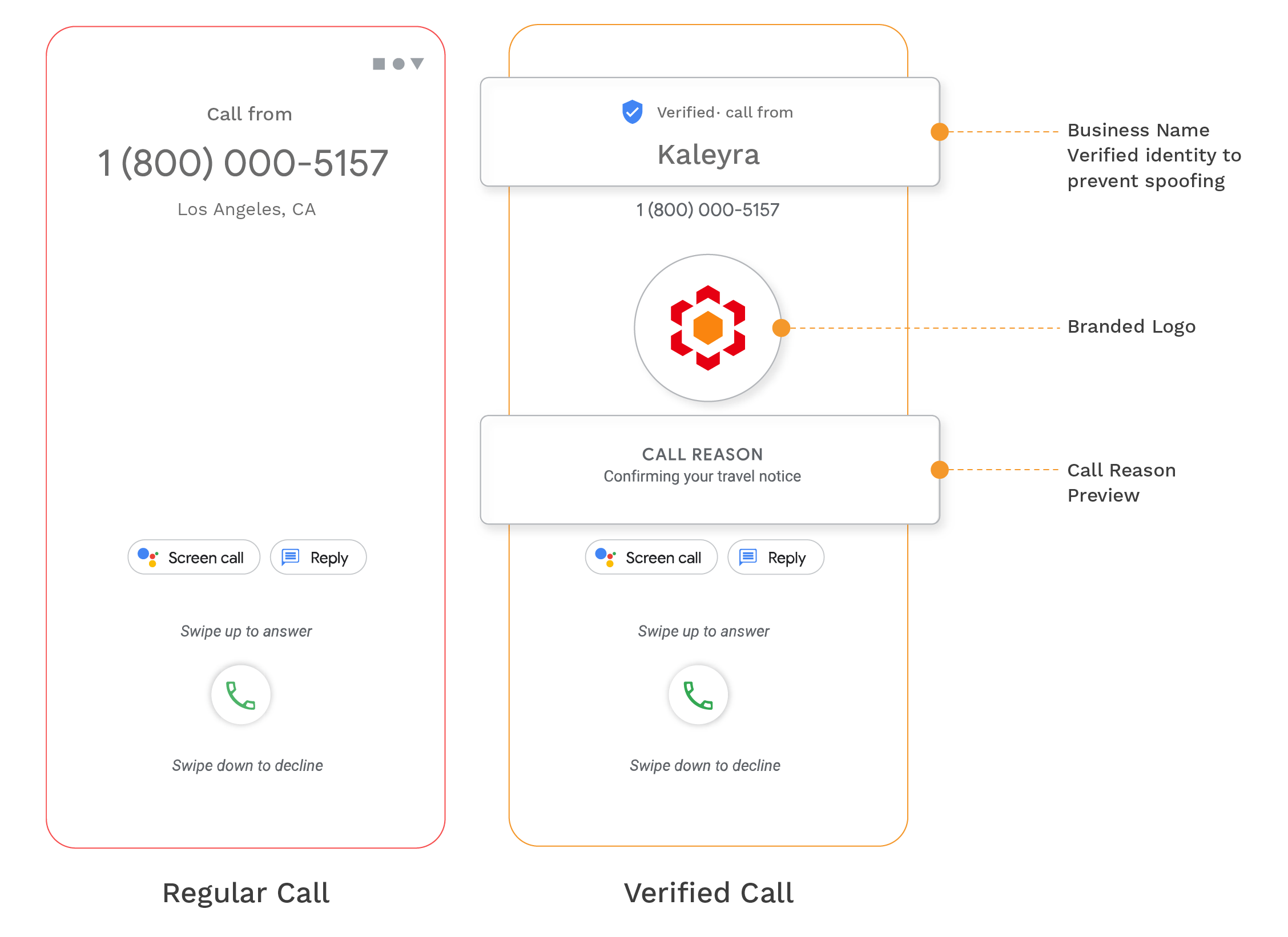 After a business registers for Verified Calls, it will send Google its business number, the customer number, along with the call reason. Google then sends this information to the customer's Android device's Google Phone app. The device compares the incoming call information with the information Google received from the business and, if there's a match, the Phone app displays the call as "Verified." Verified Calls are available to users through Google's Phone app on Android, which comes preloaded on many Android devices.
Steps to get started with Verified Calls
Create an account on Kaleyra, add or port your numbers, and contact us to get registered for Google Verified Calls.
Kaleyra thoroughly verifies your brand information and submits it to Google for launch approval.
Upon Google's verification and approval, you are ready to make Verified Calls to your customers using Kaleyra.
Get in touch with our experts
We're ready to help you design the perfect communication experiences for your customers.