Communicate with your users easily, by using your existing app.
Add the WebRTC (Web Real-Time Communication) technology to your services to quickly interact with your customers, running audio calls directly from your app, instead of using GSM calls.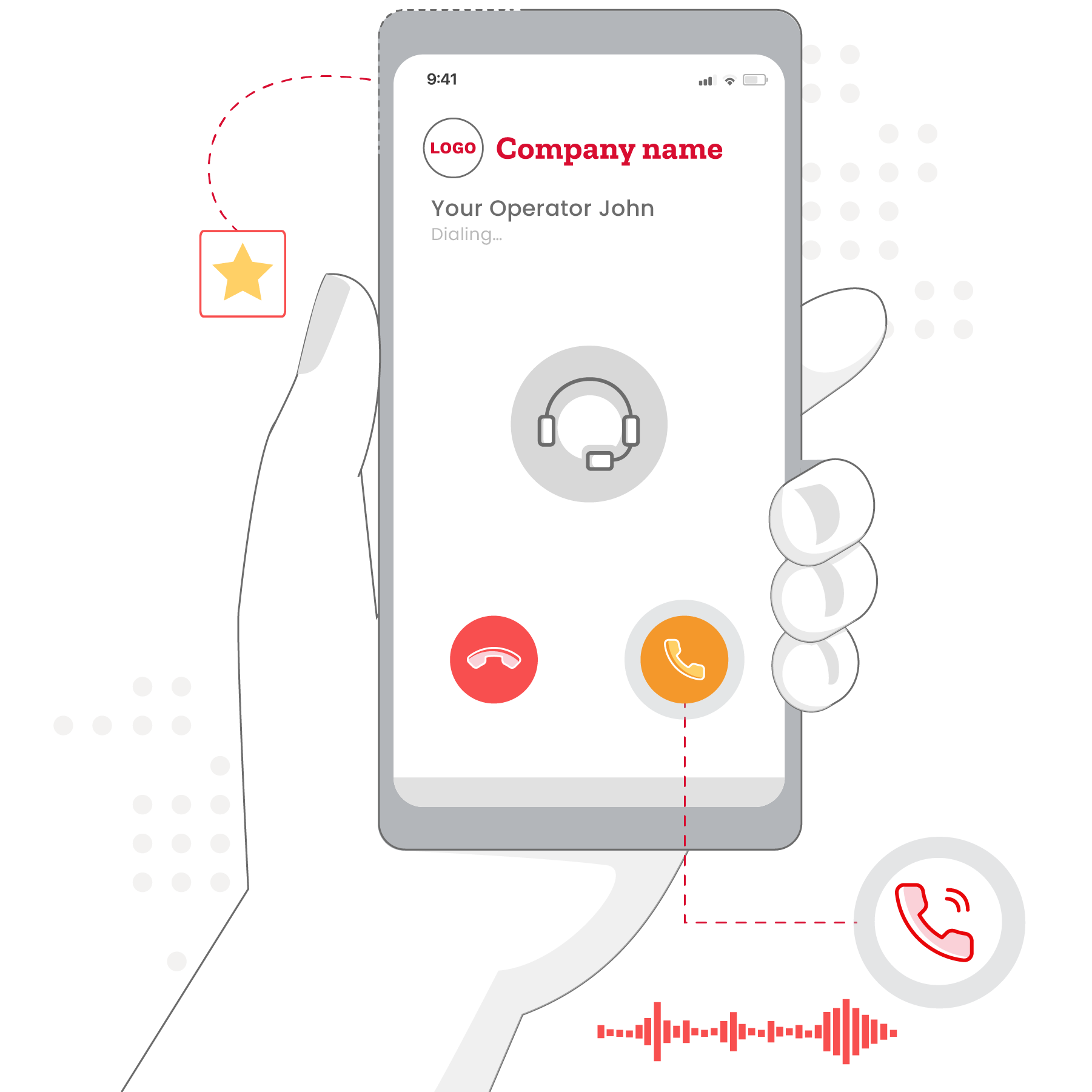 Why you should Try Kaleyra In-App Calling
Kaleyra WebRTC Android and iOS SDKs enable the phone to ring with your brand, making  the incoming in app calls immediately recognizable and increasing the response rate.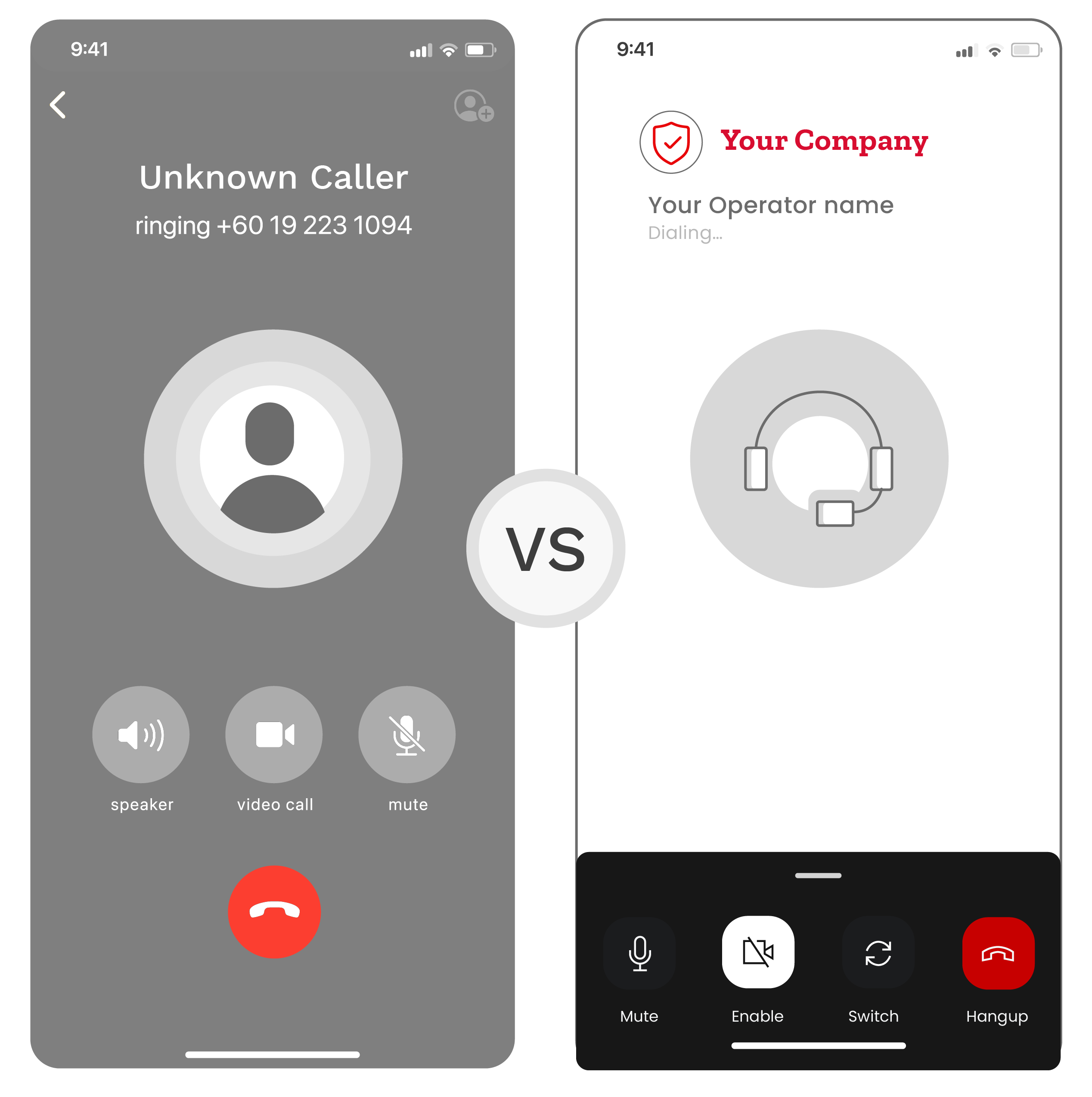 Reach out to your customers easily
Allow real-time interactions between the insurance agent and the customer to easily evaluate vehicle damages and chart next steps, by using all the audio-video collaborative features
Smooth your User Experience
Offer your users a seamless experience, allowing them to communicate directly through the app, without switching the device that they are already using.
Enhance your Brand Identity
Ensure company's recognition and identification, through branded and customized in-app audio-calls, able to prevent phishing attacks and guarantee users privacy and security.
Enrich your Business Communication
Provide your user a full and extended collaboration experience within the app, by using all the audio call features: ie. live pointer, audio only, file share and screen share.
Get in touch with our experts!
Explore other channels to communicate with your customers
Upgrade your business communication with
Kaleyra's CPaaS suite

With a reach to hundreds of MNOs including all tier-1 US carriers, we provide high-quality communication services that can help you instantly connect with your educational community worldwide.

Kaleyra unites all available communication channels by integrating data, technology, and communication across the education sector to enhance the brand experience that your stakeholders have with you.

Top-grade Security and Reliability
Security breaches cause data loss, service disruptions, and reputation damage that add to high costs for educational institutes. We offer Top-grade security to all our customers across different industry verticals.
We're ready to help you design the perfect communication experiences for your customers.