Building A Winning Global Culture While Working From Home
When your organization is growing rapidly and globally, one of the key factors determining its long-term success is the culture you establish within.
The folks at Kaleyra, a quickly evolving cloud-communication service provider, knew this early on. They understood the value of the people associated with the company and set up all the processes around them.
When the coronavirus pandemic disrupted the existing systems, Kaleyra prioritized its employees' well being and took some bold steps. It transformed into a remote organization in no time, introduced new policies to further support its employees in these unusual times, and continued hiring and expanding.
What happened next was outstanding – the trust and investment in its people showed results, and Kaleyra made remarkable profits that year.
Watch our conversation with Nelia Peirotti, People and Culture Specialist at Kaleyra, to know what went on behind-the-scenes of this exceptional success story.
What bases did we cover?
How and why Kaleyra became a multicultural, smart-working company

How Kaleyra managed the transformation during the COVID-19 emergency

What it means to have the chance to work from wherever you want

How Kaleyra ensures a work-life balance

The kind of talent Kaleyra aims to attract
About Kaleyra
Kaleyra, a globally trusted Communication Platform as a Service (CPaaS), enables businesses to engage their customers with personalized text messages, chatbots, programmable voice calls, and more.
With its presence spread across the world, Kaleyra boasts of a strong people-driven culture on the inside and the outside.
Speaker Profile
Nelia Peirotti
Nelia Peirotti is a People and Culture Specialist at Kaleyra. She is a Psychopedagogist, specialized in talent and gifted people, and a Human Resource graduate. She founded the first institute for Gifted people in her city, Santa Fe, in Argentina in 1998, winning a prize for excellence in the same year.
Nelia is fascinated by human behavior and human interaction. She has conducted several training courses, conferences, and workshops about Intellectual Giftedness. Nelia has over two decades of extensive international experience in Coaching, Recruitments, and Human Resource Management.
Host Profile
Valeria Magoni
Valeria is the Head of Marketing at Kaleyra. She is a Durham University alumnus (MBA) and has been working for over 15 years in B2B marketing.
Valeria has mentored various start-ups in technology, B2B, and B2C for marketing strategy. She serves as an EASME Evaluator for SME Instrument within the Horizon 2020 Programme.
Valeria possesses a deep passion for marketing automation, data-driven marketing, analytics, and CX improvement.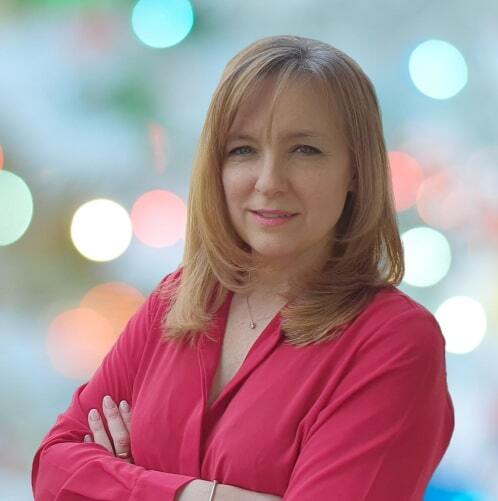 Role
People and Culture Specialist – Kaleyra