Kaleyra Recognized as Established Leader
Kaleyra has been ranked as an Established Leader at the forefront of the global CPaaS market by Juniper Research, an independent analyst house, in its latest Competitor Leaderboard. The report recognized the top 17 CPaaS vendors worldwide, with Kaleyra among the first five.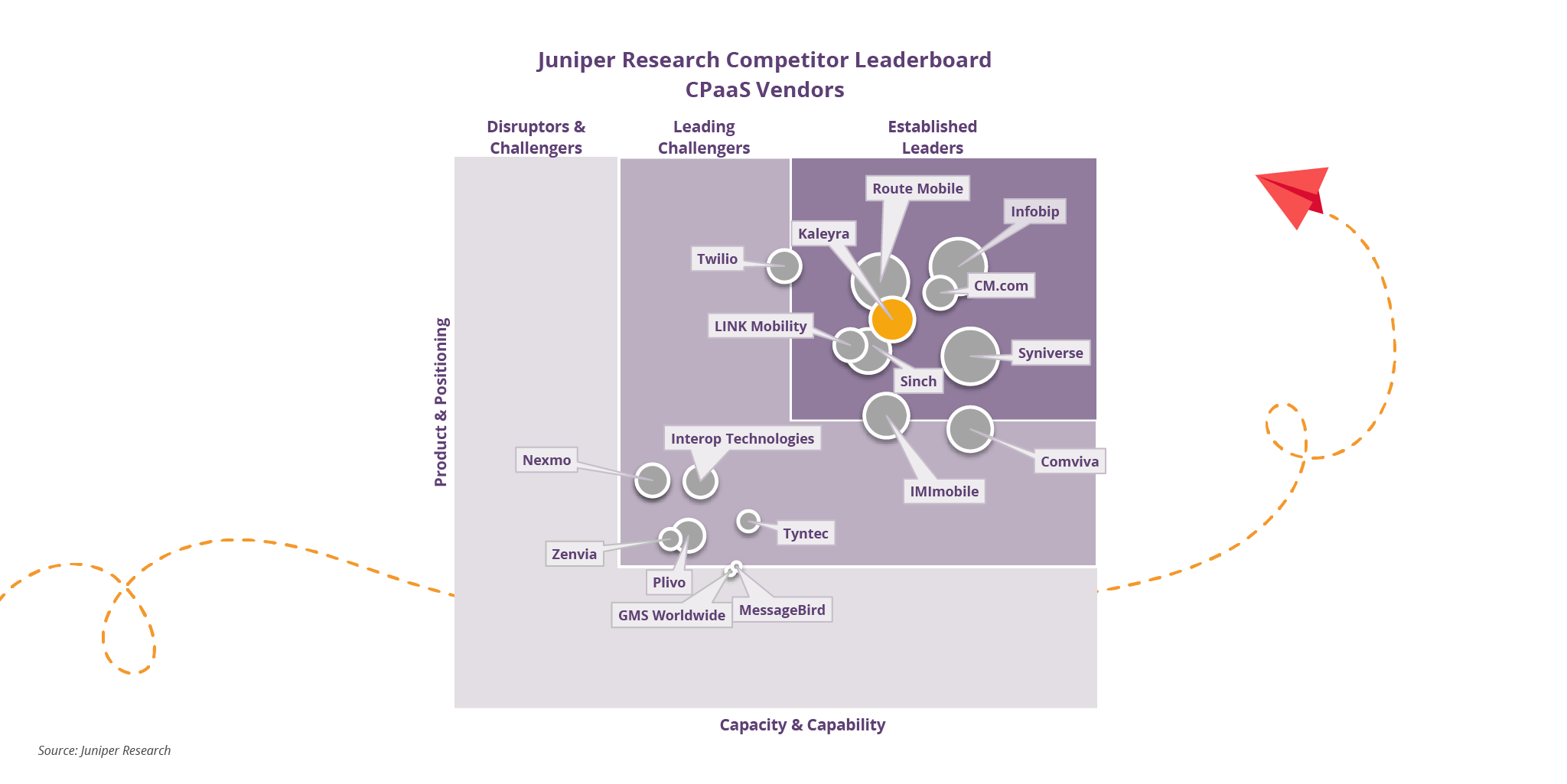 The study rates Kaleyra highly in its strength and depth of operator partnerships, segment coverage, and experience in the CPaaS service provision.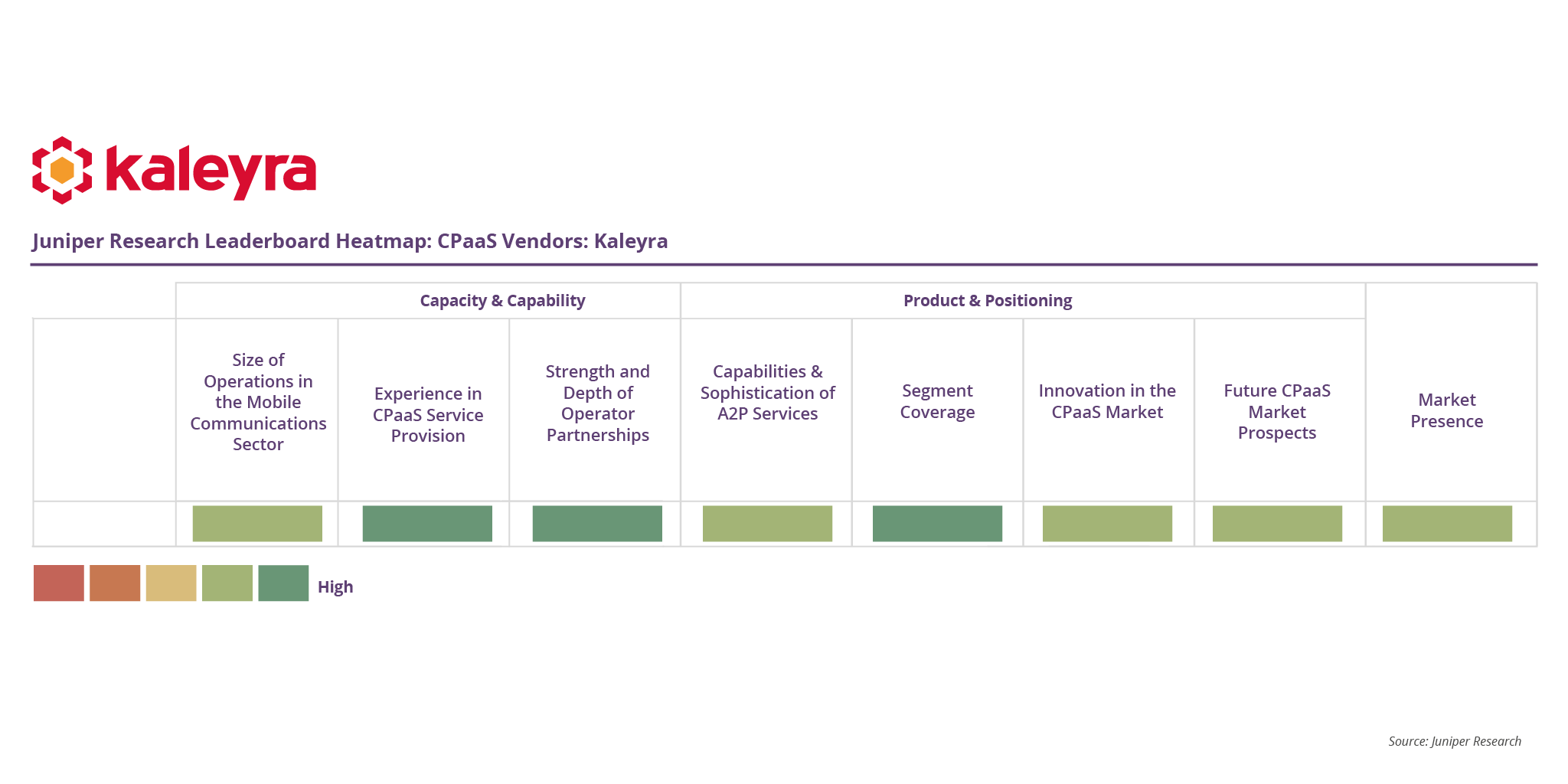 It duly marks Kaleyra's integration with WhatsApp to provide WhatsApp Business API, and strategic partnerships including Google, Oracle, Amazon Web Services, Facebook, Sequoia, and Zoho, reinforcing the company's likelihood of attracting businesses that are keen to adopt an omnichannel presence.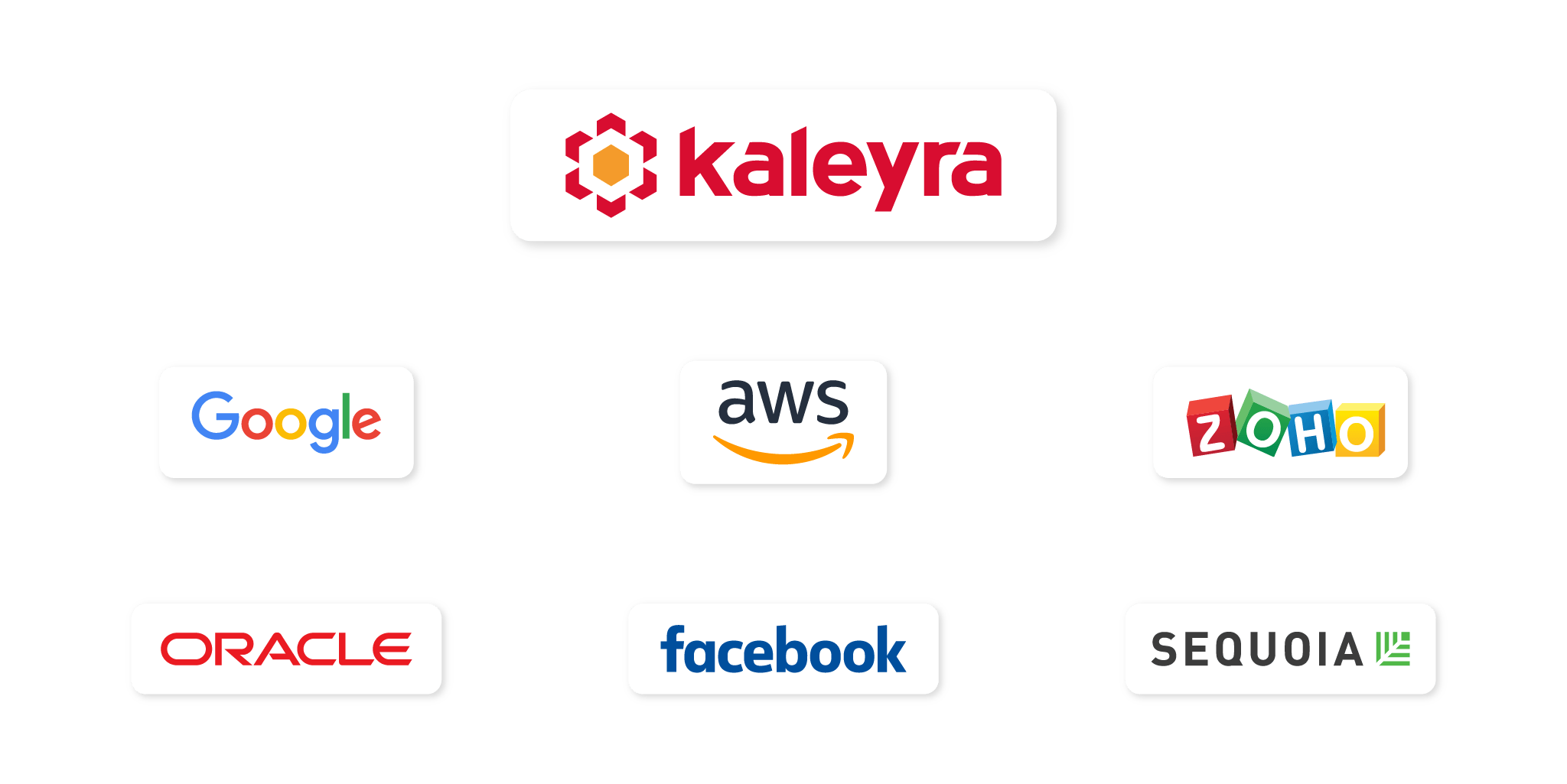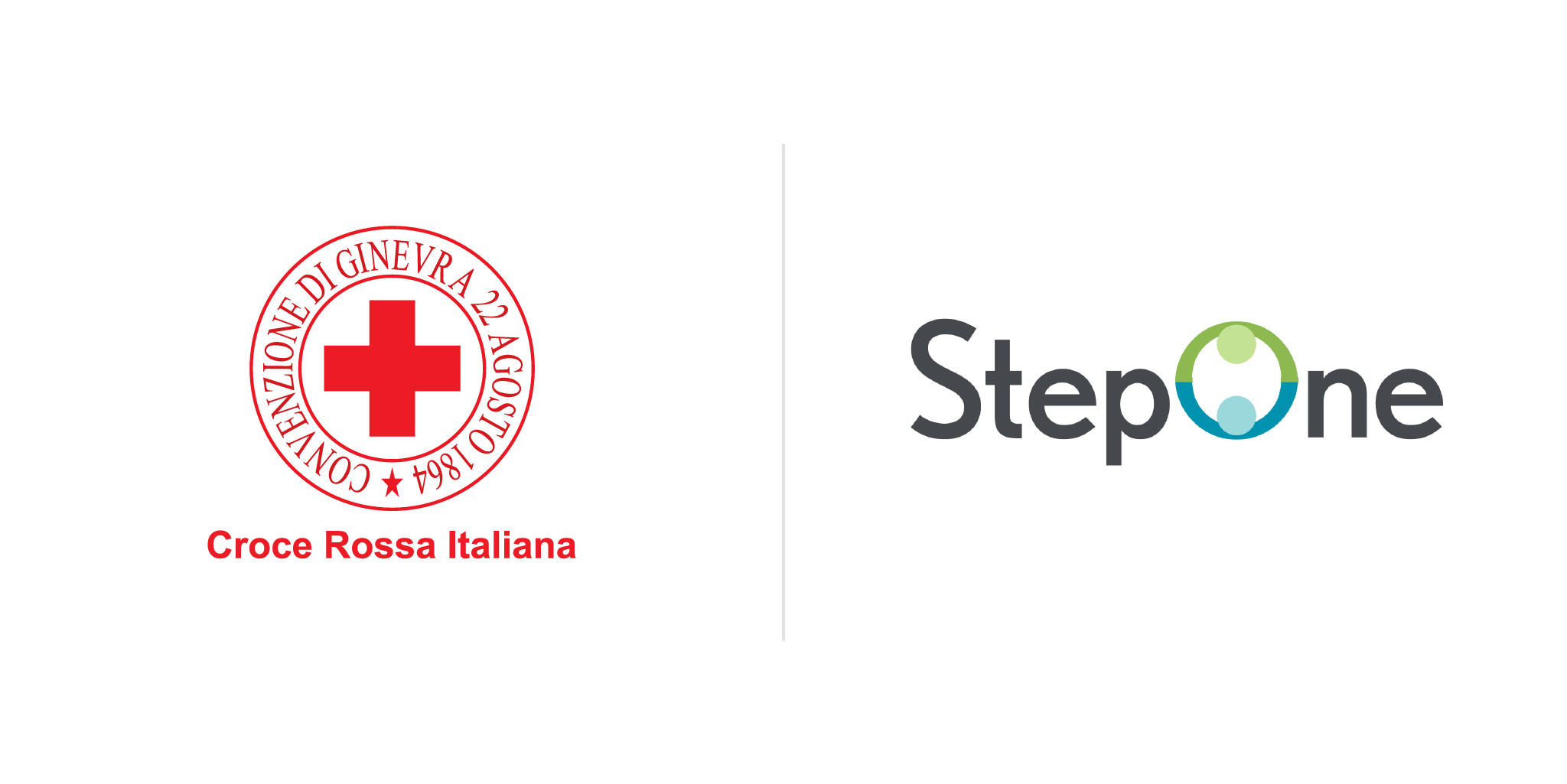 The business intelligence provider makes a special mention of Kaleyra's efforts during the global peak of COVID-19 pandemic. It states, "the company was heavily involved in the support of healthcare-related services in the midst of the COVID-19 pandemic, including the Italian Red Cross, Telemedicine Helpline Number, StartupsVsCovid19 and Project Step One. Kaleyra's commitment to supporting medical professionals is likely to represent a lucrative opportunity for the company, with the provision of telehealth services certain to continue after the pandemic."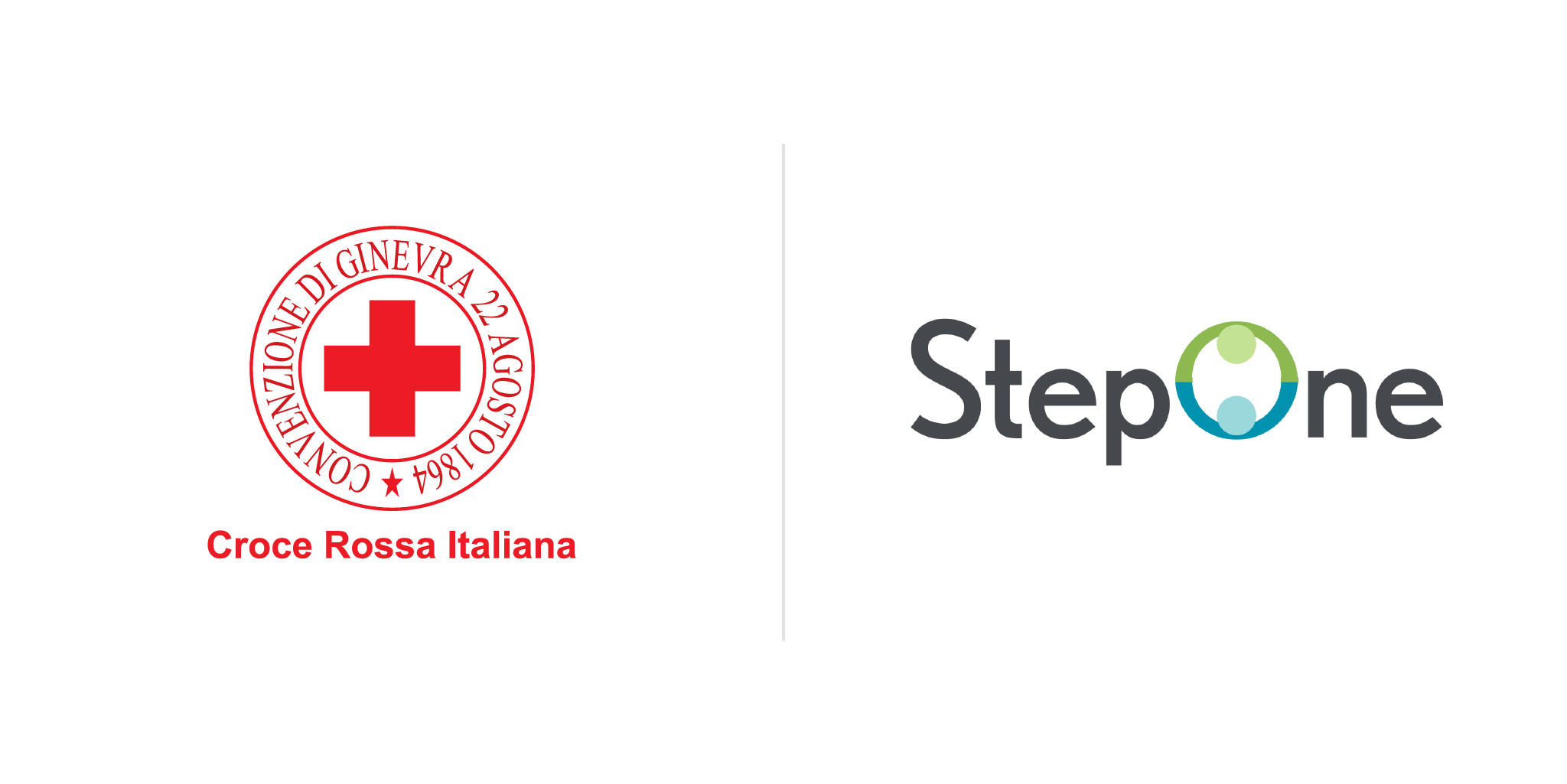 Juniper Research notes Kaleyra's latest acquisitions of mGage, the US-based mobile messaging platform, and Bandyer, an audio/video solution provider, as key steps towards increasing the company's presence in the growing CPaaS market and boosting its service capabilities.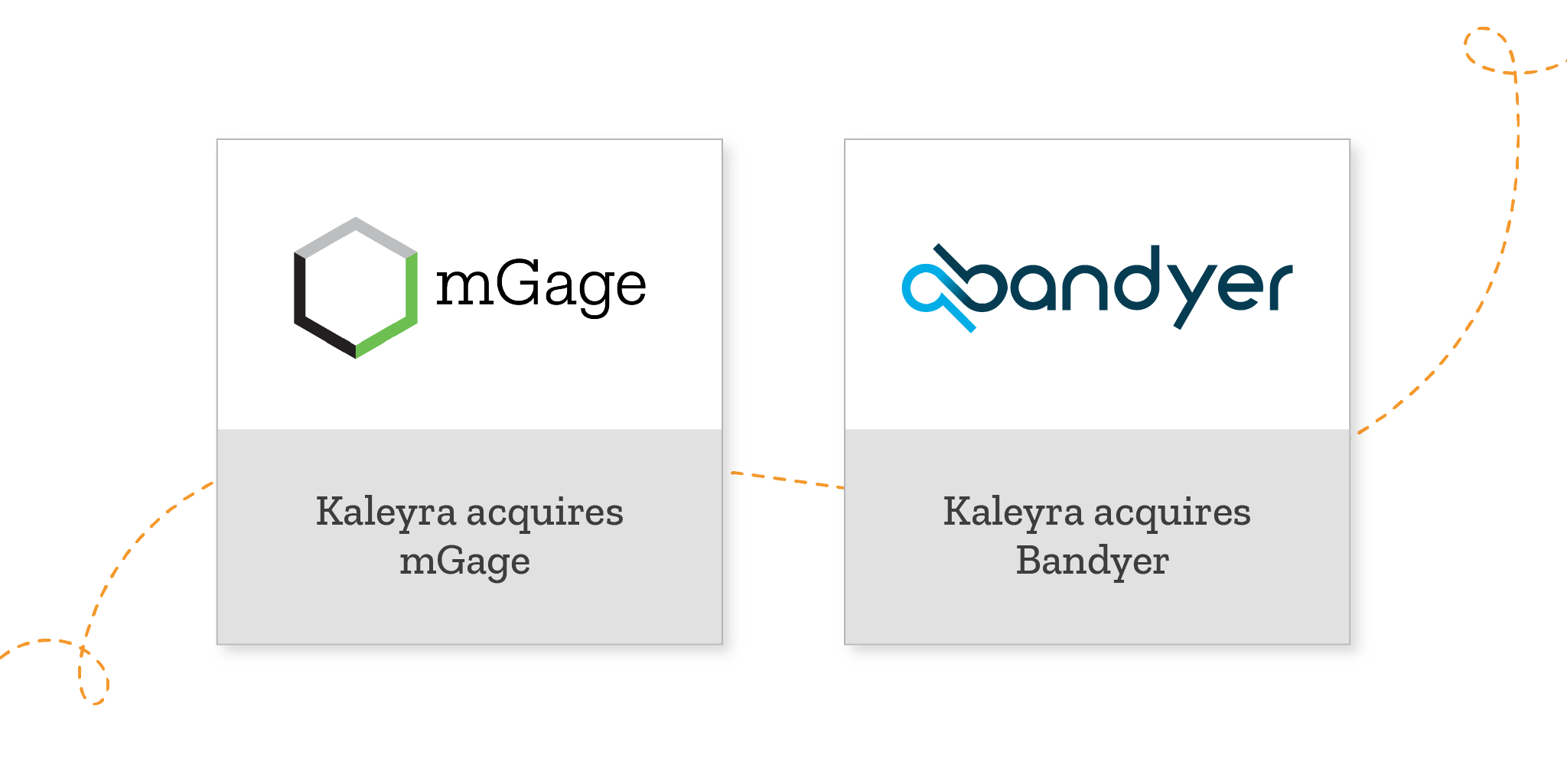 We're ready to help you design the perfect communication experiences for your customers.