WHATSAPP BUSINESS API FOR E-COMMERCE
Extend Your E-Commerce Business Presence To Customers' Most Preferred Chat Platform – WhatsApp
Connect with your customers on their phones, provide support at all times of the day via a bot or live service agent, and deliver the best shopping experience. Start a WhatsApp Business API account for your e-commerce business with Kaleyra today.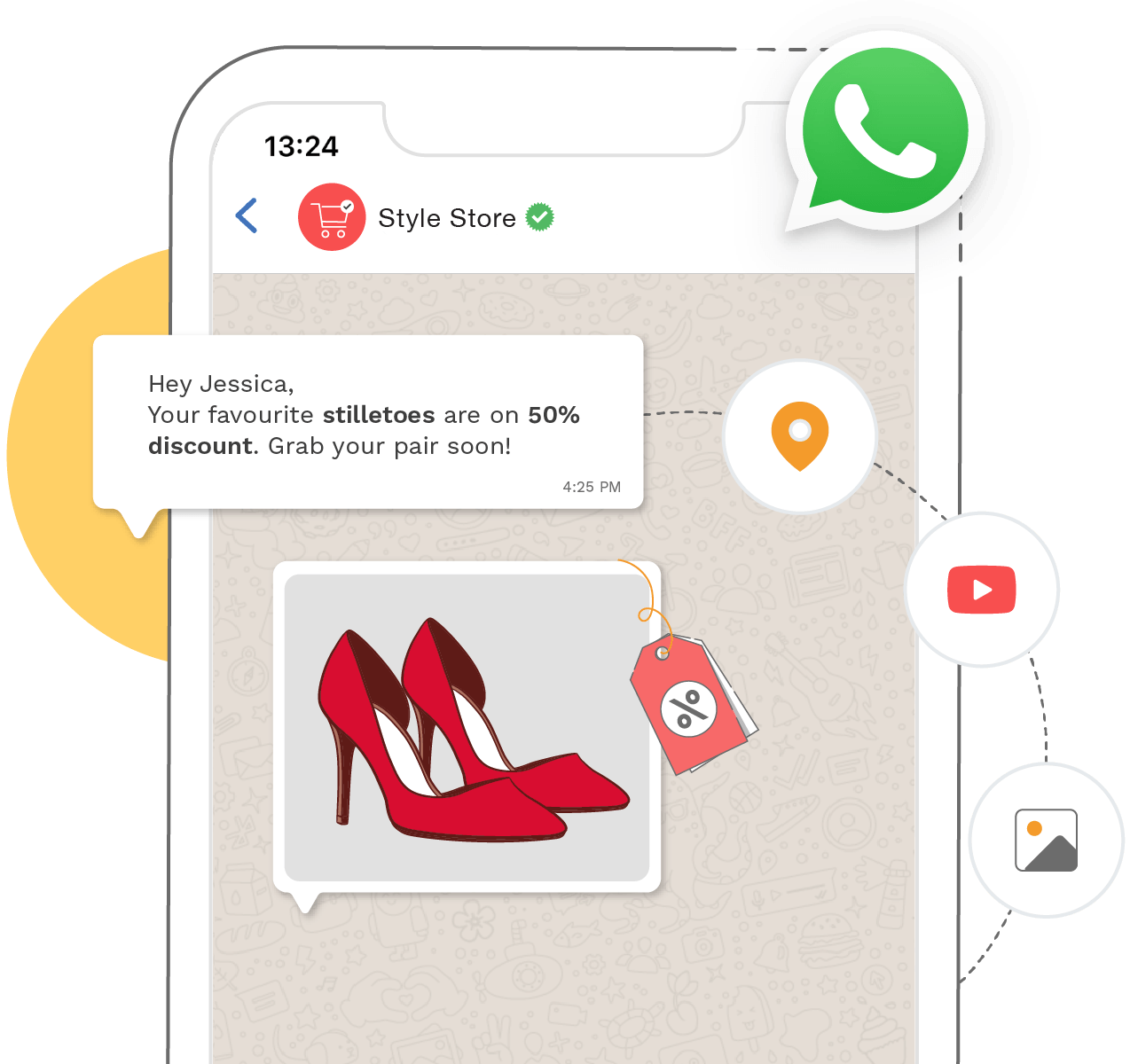 Avail The WhatsApp Business API Advantage

Build Trust With The WhatsApp Badge
Establish reliability among new users with the green tick positioned next to your business name on WhatsApp, a feature only available for WhatsApp Business API accounts. Stand out from competitors and gain recognition.

Scale Communications With Multiple Agents
Enable your entire team of support agents to communicate with customers simultaneously through your WhatsApp Business API account. Assign leads and contacts to individual members for easier management.

Make Informed Decisions With Data Analytics
Avail instant information on the status of your message – sent, delivered, read or failed. Get logs on recipient's number, their country, cost per message, and more from a single, easy-to-use dashboard developed by Kaleyra. 
Redefine E-Commerce Customer Experience with WhatsApp Business API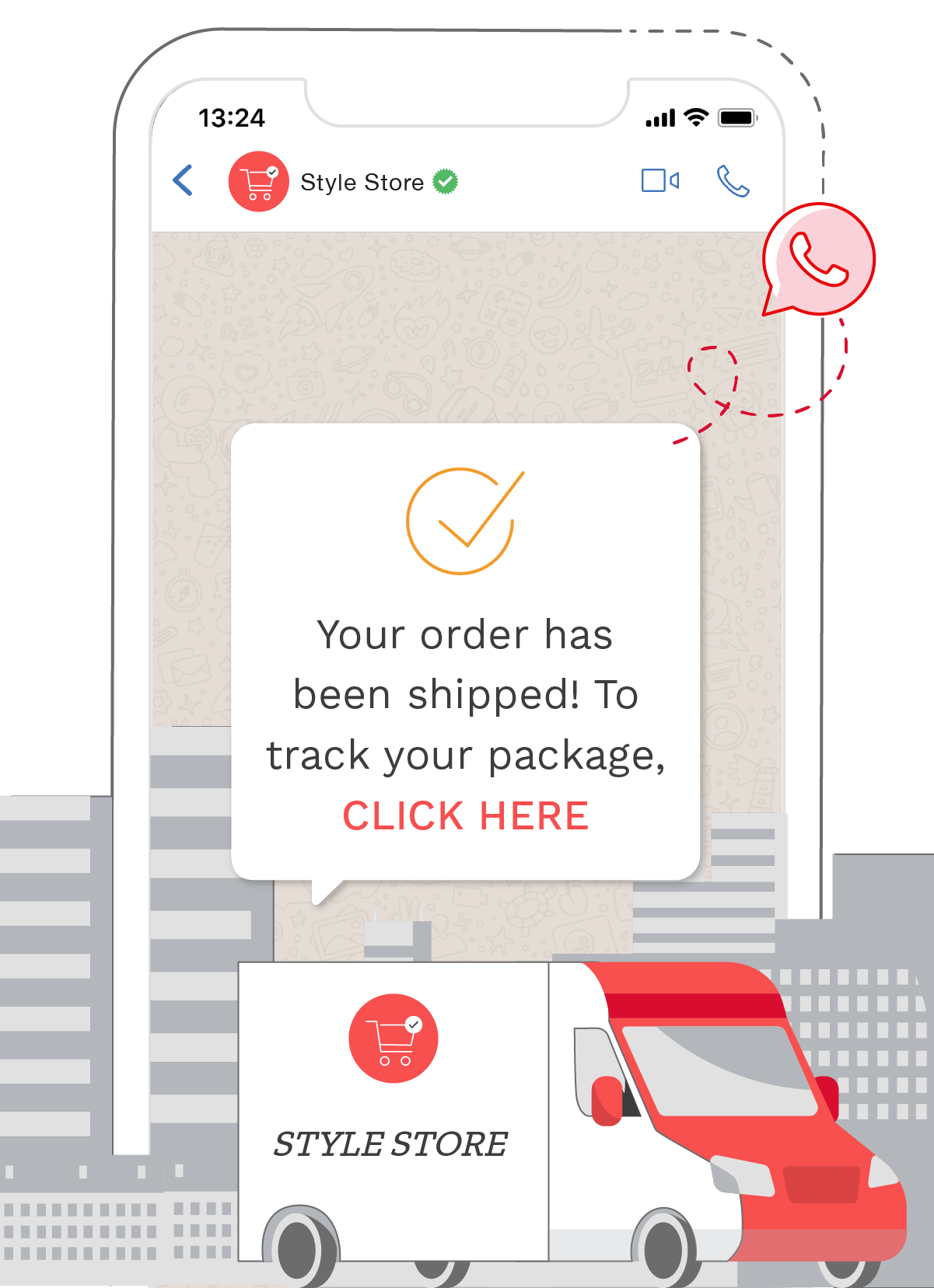 Personalized Communication
Start conversations with customers in different languages based on their geographic location, and customize variable fields such as name, order, catalog, etc based on the information gathered.
24×7 Chat Support
Securely connect customers with your business via the end-to-end encrypted platform. Provide immediate, round-the-clock services to your visitors and buyers by setting up automated responses or easily connecting with an available agent. Configure a chatbot to reduce the load on your support team without affecting the experience.
Real-Time Shopping Updates
Trigger notifications as soon as the order gets confirmed or dispatched. Provide timely updates to your customers regarding their shipments and payments. Keep them informed and engaged throughout.
Unified Inbox
Generate leads, take orders, schedule replacements or returns, solve item or payment queries, recommend products, collect feedback, and do lots more from the single WhatsApp Business API interface that supports multimedia attachments like audio, video, images, documents, text, location, and contact information.
Get a sneak peak of WhatsApp Business API by Kaleyra
Watch our demo videos to understand how you can make the most of WhatsApp Business API to improve your e-commerce customer experience.
Suggested Resources For You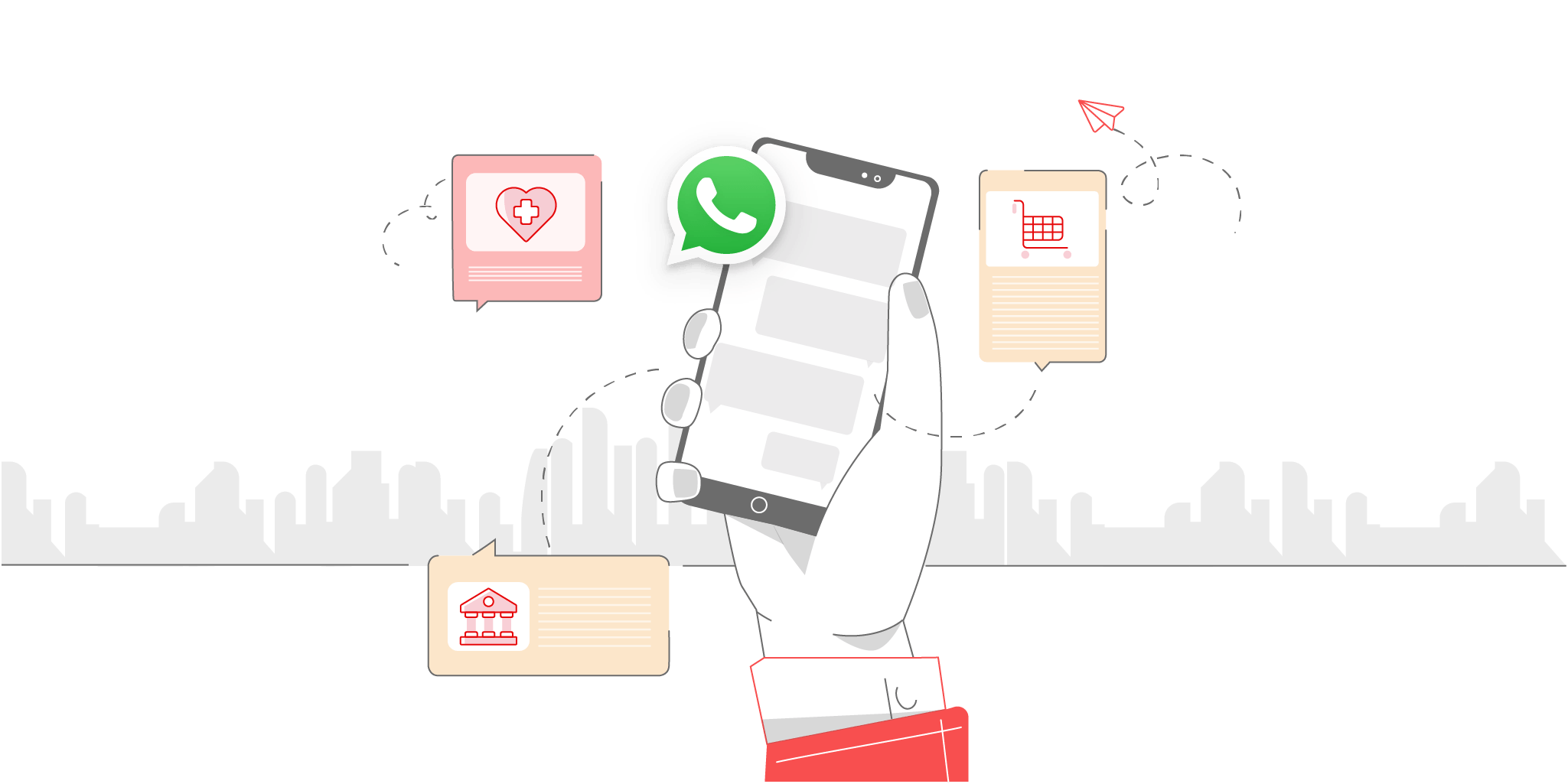 Most D2C brands find it difficult to connect with their audiences in a more personal, one-to-one setup. WhatsApp Business API bridges this gap by providing an opportunity for brands to exercise personalization at scale.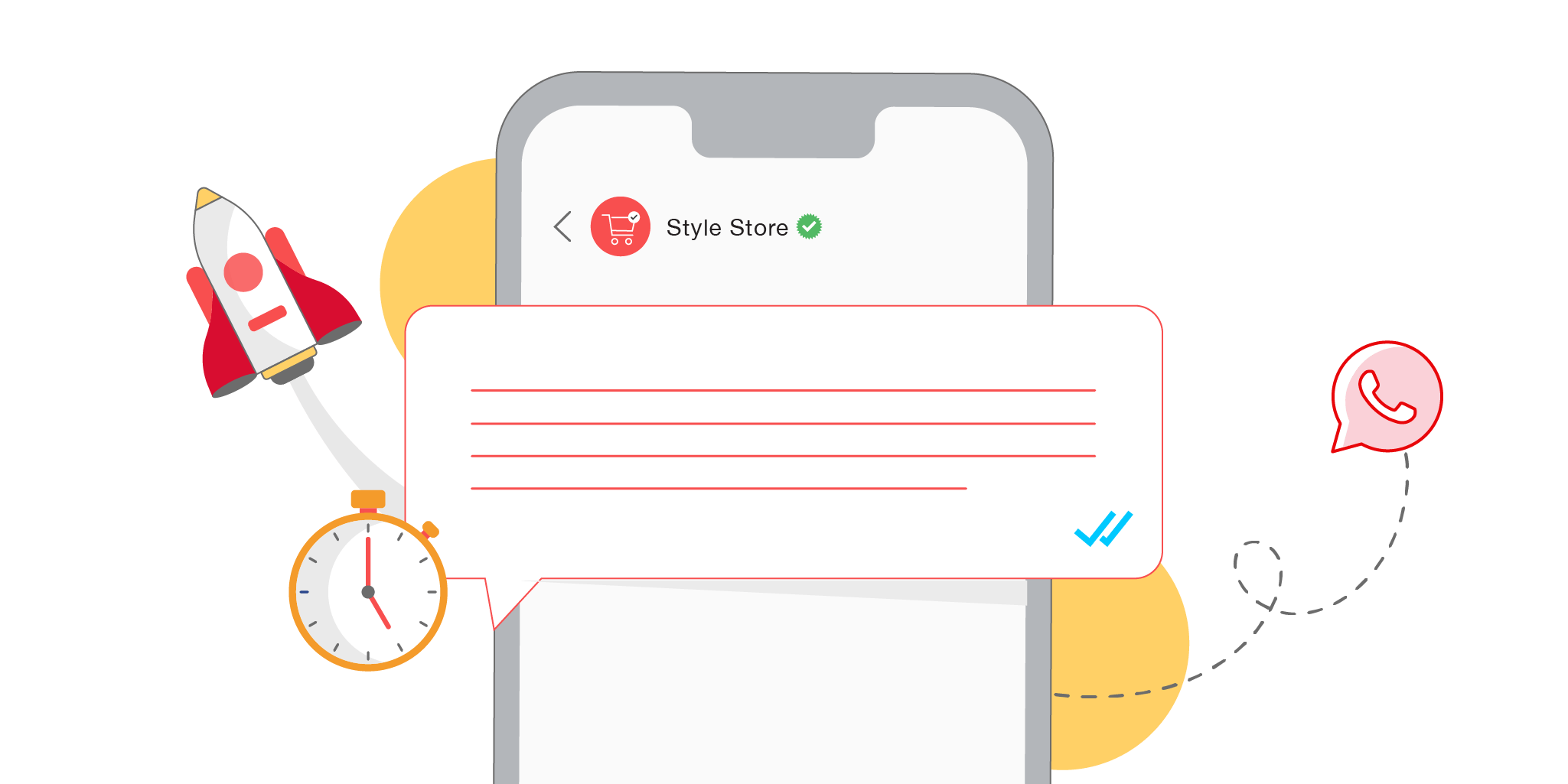 WhatsApp Business E-Commerce Integration: How Do You Do It?
Customers now want to communicate with businesses as easily as they connect with their friends and family. E-Commerce companies facilitate such instant and round-the-clock conversations via WhatsApp Business API.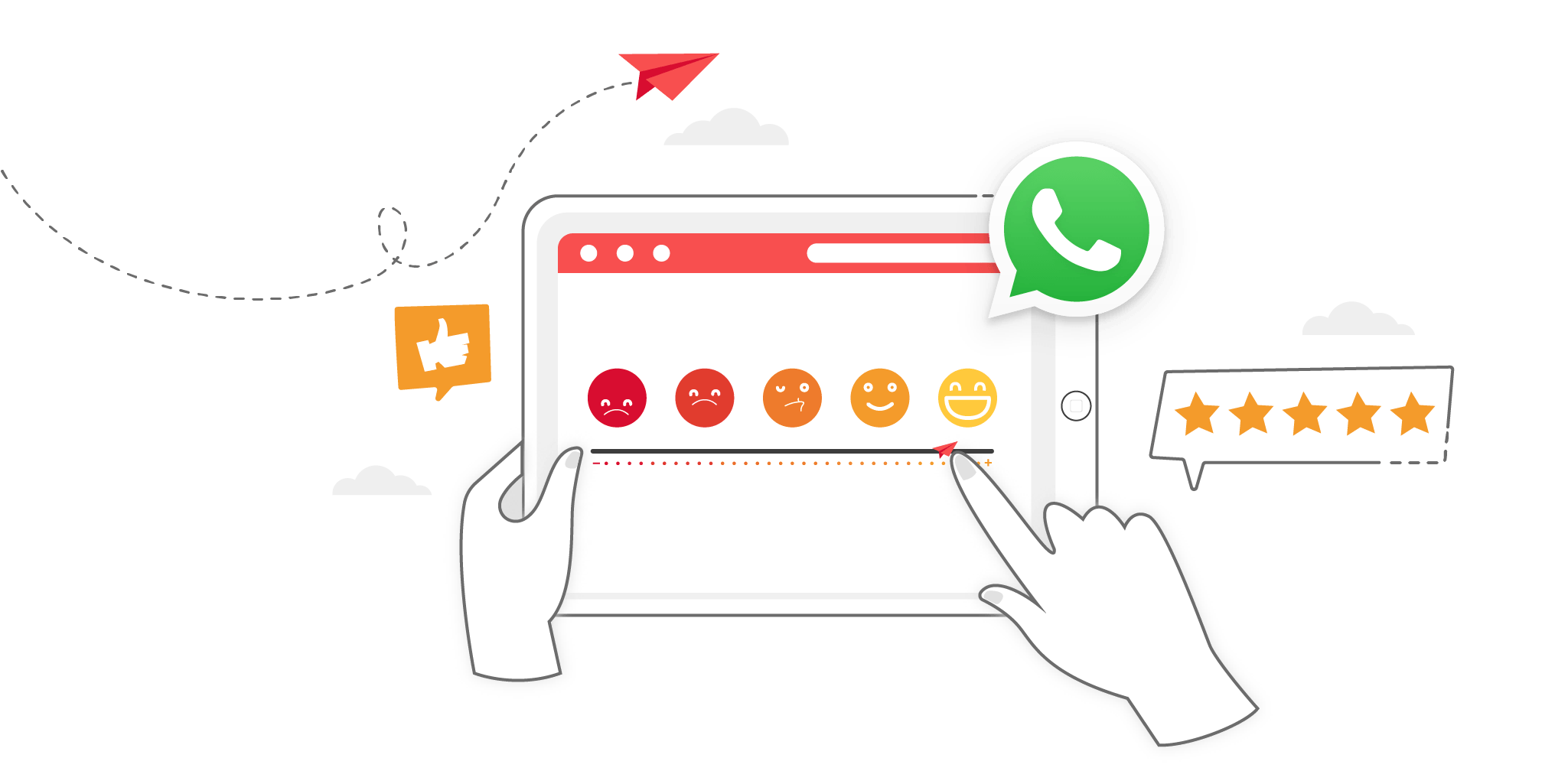 In today's highly competitive e-commerce market, providing exceptional customer experience is the only way to sustain and create competitive differentiation. Learn how WhatsApp Business API can help attain that edge.
We're ready to help you design the perfect communication experiences for your customers.