KALEYRA PUSH NOTIFICATIONS FOR E-COMMERCE
Grab Customer Attention With Push Notifications On Mobile And Desktop
Get instant visibility on your customer's active device when they are using it. Boost e-commerce sale conversions by alerting, engaging, and retaining users on all iOS and Android devices.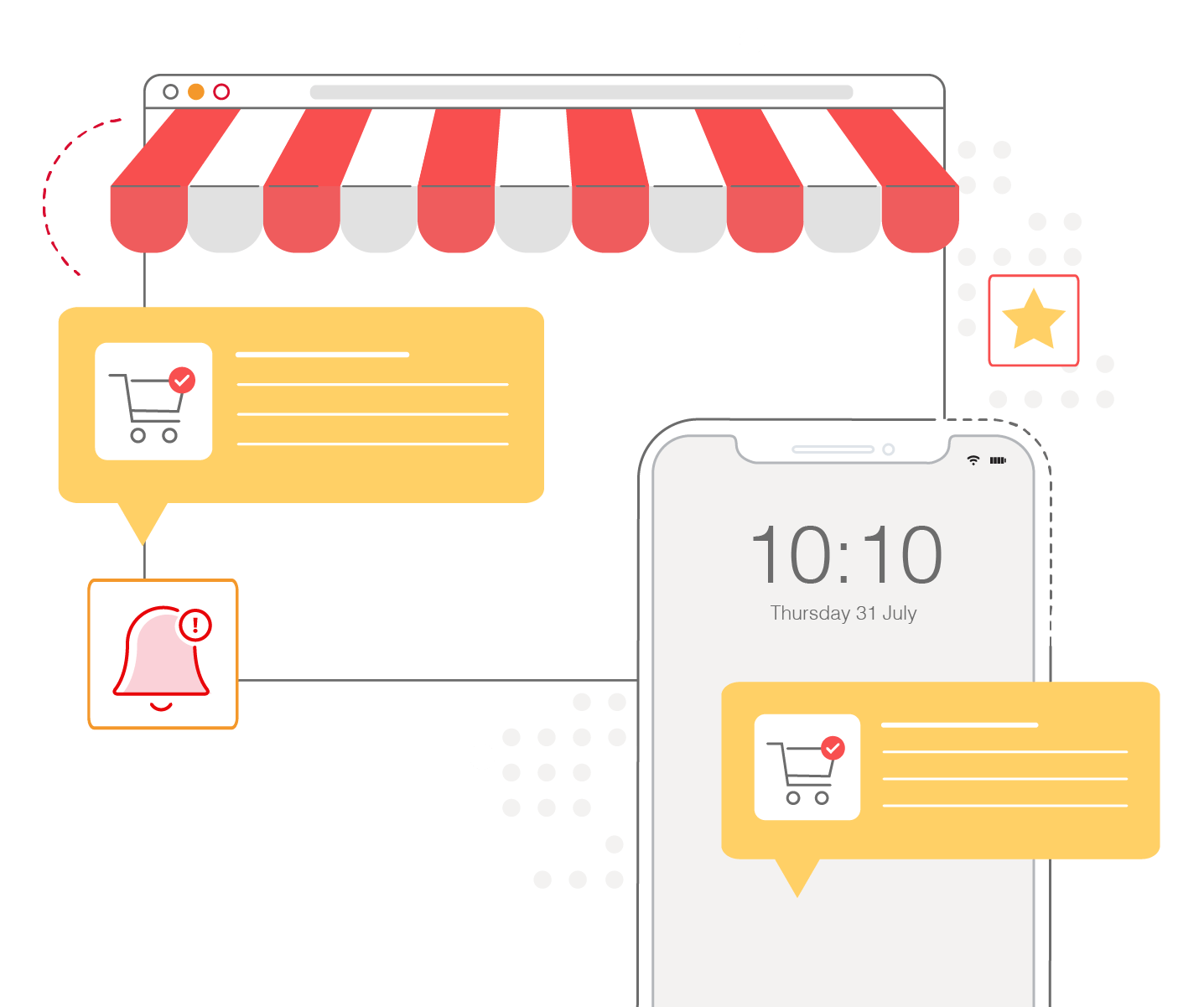 Deliver Personalized Push Notifications To E-Commerce Customers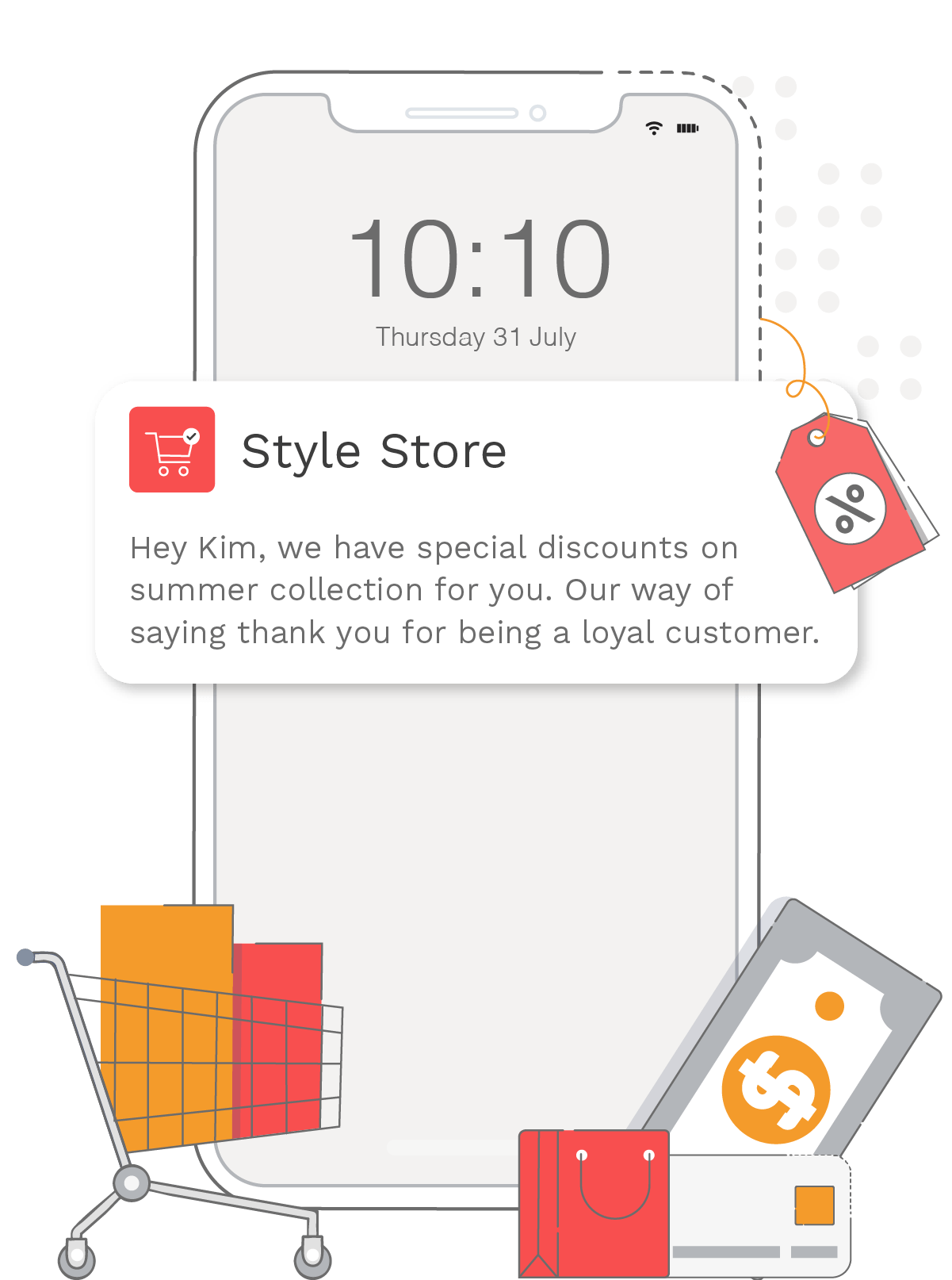 Leverage Geo-Targeting
Understand the real-time nature of Push Notifications and maximize their success potential by dividing your audience into segments. Target users based on their geographical time zone and current weather conditions, in a relevant language.
Optimize Timing
Avoid sending communication at odd hours to your customers, and reduce the risk of user opt-outs. Increase campaign success by triggering Push Notifications at the right time in a desirable frequency.
Automate Offers
Carefully study user behavior on your e-commerce platform, and share customized discounts, coupon codes, and reminders based on their activities. Use dynamic templates to set up strategic messaging.
Analyze Performance
Track your efforts with Kaleyra's smart data analytics. Gather metrics on your Push Notifications delivery and response. Use this information to enhance your e-commerce marketing and promotional campaigns.
Choose Kaleyra Push Notifications For Your E-Commerce Business

Versatile
Use this channel for multiple use cases like sending one-time passwords, transaction alerts, new collection updates, abandoned cart reminders, targeted discounts, and order status among several others.

Scalable
Send push notifications to large volumes of users seamlessly with Kaleyra's robust APIs. Expand your reach by connecting with audiences who have not installed your e-commerce app and visit through device browsers.

Reliable
Enjoy 99.99% uptime with Kaleyra's API. Experience constant connectivity with your e-commerce users and obtain high click-through rates from Push Notifications. Never again let your messages get missed out.
We're ready to help you design the perfect communication experiences for your customers.