KALEYRA EMAIL FOR E-COMMERCE
Automate, Personalize, and Track E-Commerce Email Campaigns With Kaleyra
Expand your e-commerce business with powerful and reliable email communication. Send transactional mails via robust Kaleyra APIs or our proprietary easy-to-use, no-code platform.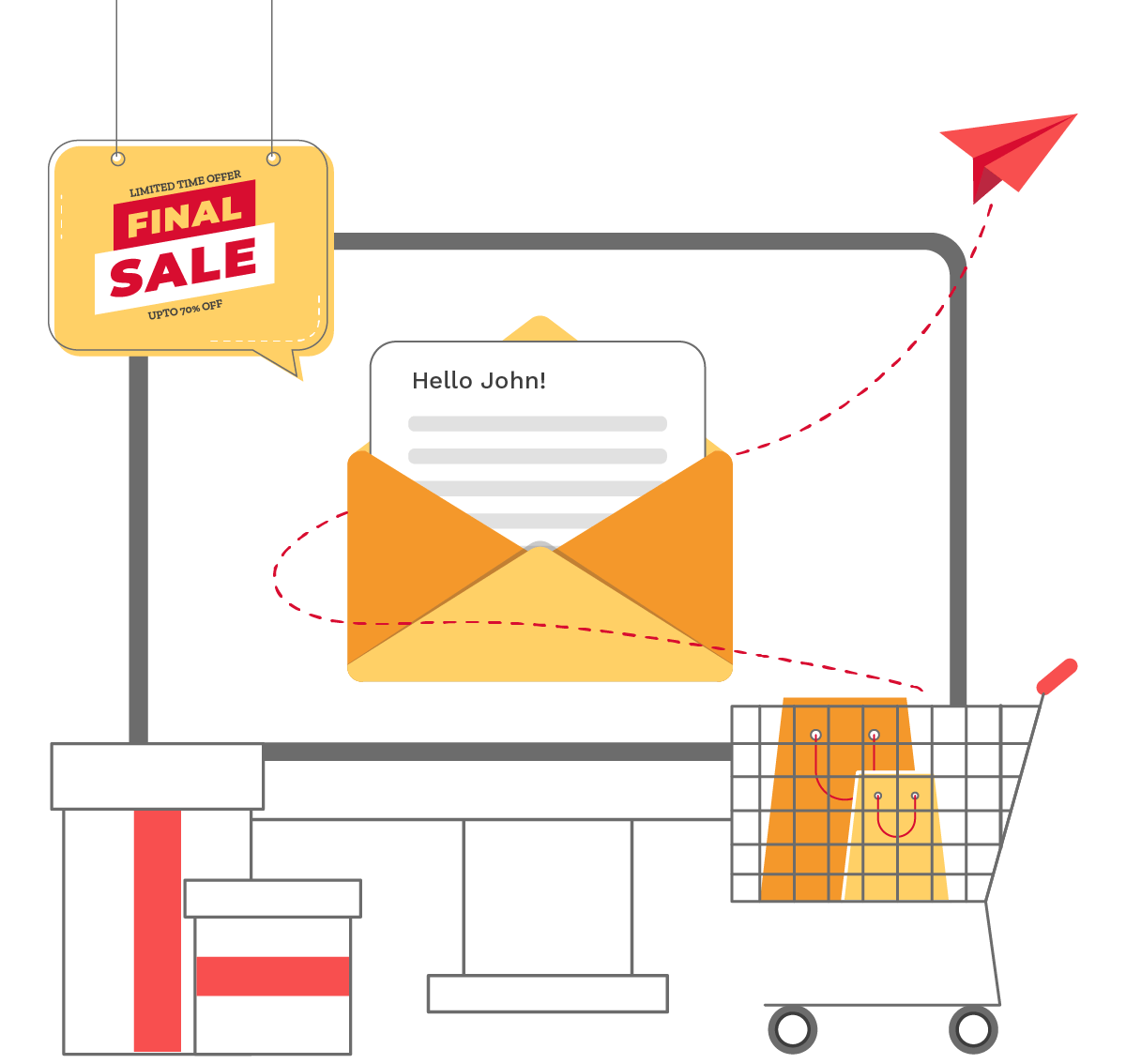 Make the most of Kaleyra Email for E-Commerce

Reach Global Audiences
Connect with customers located across geographies with on-the-go and automated emails. Build relations with personalized and localized emails.

Win Customer Trust
Send crucial transactional information and OTPs swiftly, safely and securely via Kaleyra Email API. Boost customer confidence in your e-commerce brand.

Analyze Performance
Track the delivery and engagement of your e-commerce emails on Kaleyra CPaaS platform. Use the findings for future campaign optimization.
Suggested Products For You

Instantly authenticate user identities via email and SMS. Generate secure and encrypted OTPs that are stored only temporarily on the Kaleyra CPaaS platform.

Design intuitive IVR communication flows to serve your e-commerce customers better with our no-code drag-and-drop interface.

Keep your e-commerce customers engaged. Trigger promotional, transactional and OTP text messages via our robust SMS API with 99.99% uptime.
We're ready to help you design the perfect communication experiences for your customers.