SMS FOR BANKING AND FINANCIAL SERVICES
Improve trust and enhance interactions with SMS
SMS offers a wide variety of features that are a perfect fit for the BFSI sector. Be it real-time notifications, 2-factor authentication, or interactive messaging, SMS enhances communications with your customers.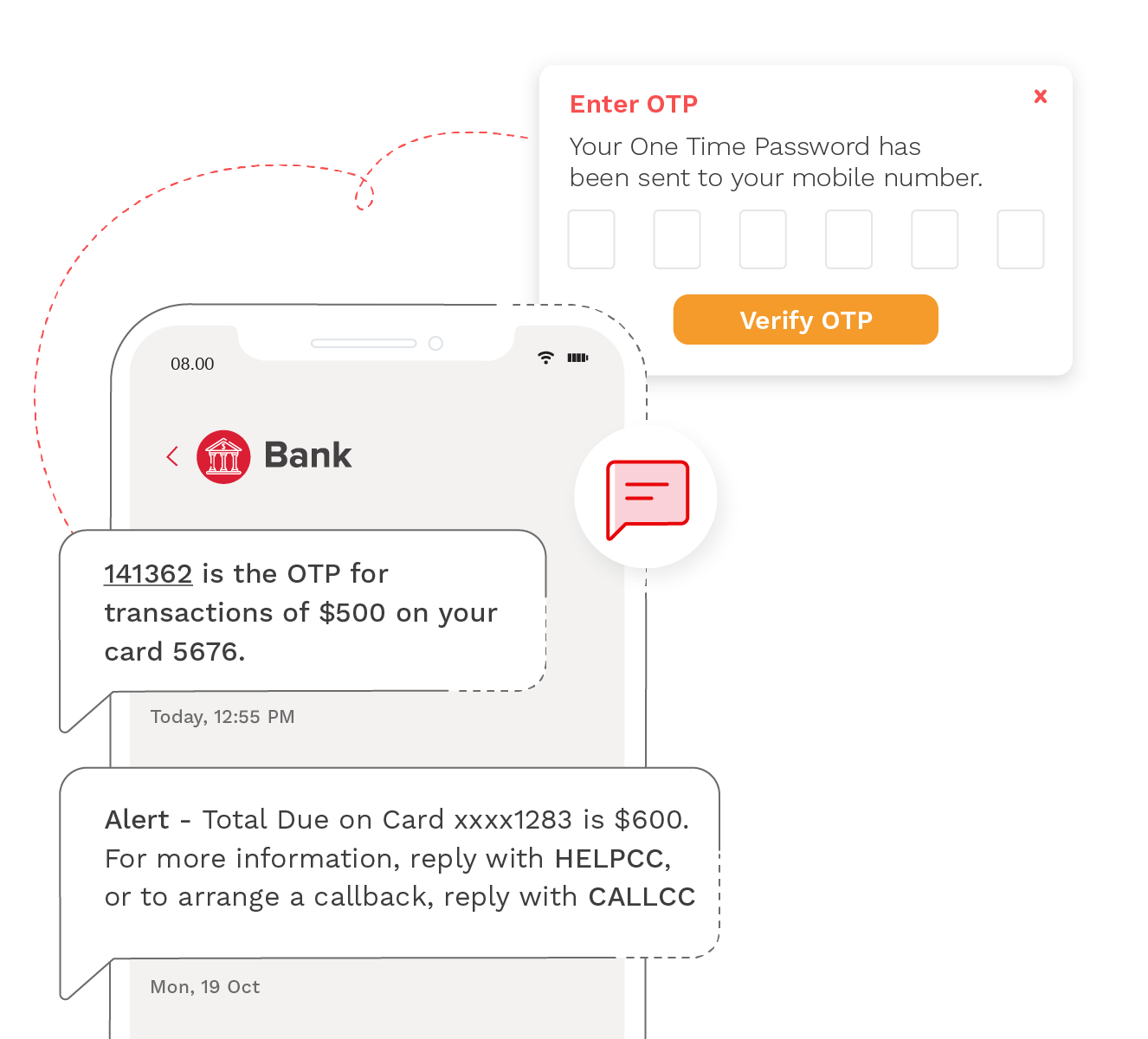 Harness the power of SMS communications

Always ensure delivery of time-critical banking messages via superior and robust API, intelligent SMS routing, and the campaign scheduler.

Let your BFSI customers engage with you with 2-way messages. Respond and improve relations with faster engagement

Add layers of security critical for banking activities with 2FA and our state-of-the-art security infrastructure and put your customers' minds at ease
Keep customers informed, engaged, and safe with comprehensive SMS messaging services
Multiple ways your customers can benefit from SMS
OTP Validation
Send one time passwords to registered mobile numbers for validation, in tandem with email for added security.
Low-Balance Alerts
Let your customers know, well in advance, about their balance and help them be prepared to avoid penalties. 
Bill Due Reminders
Be it credit card bills, or utility bills, let customers know when they are due via SMS. You can add a payment link to help them more.
Fraudulent Transaction Alerts
Trigger warnings via SMS for unusual activity seen on banking accounts so customers can take immediate measures.
Step up and deliver value to the new age banking customer
Safe communications, alerts that are proactive, and a personalized experience are what your customers desire. Kaleyra has been helping top nationalized banks across the world deliver value to their customers.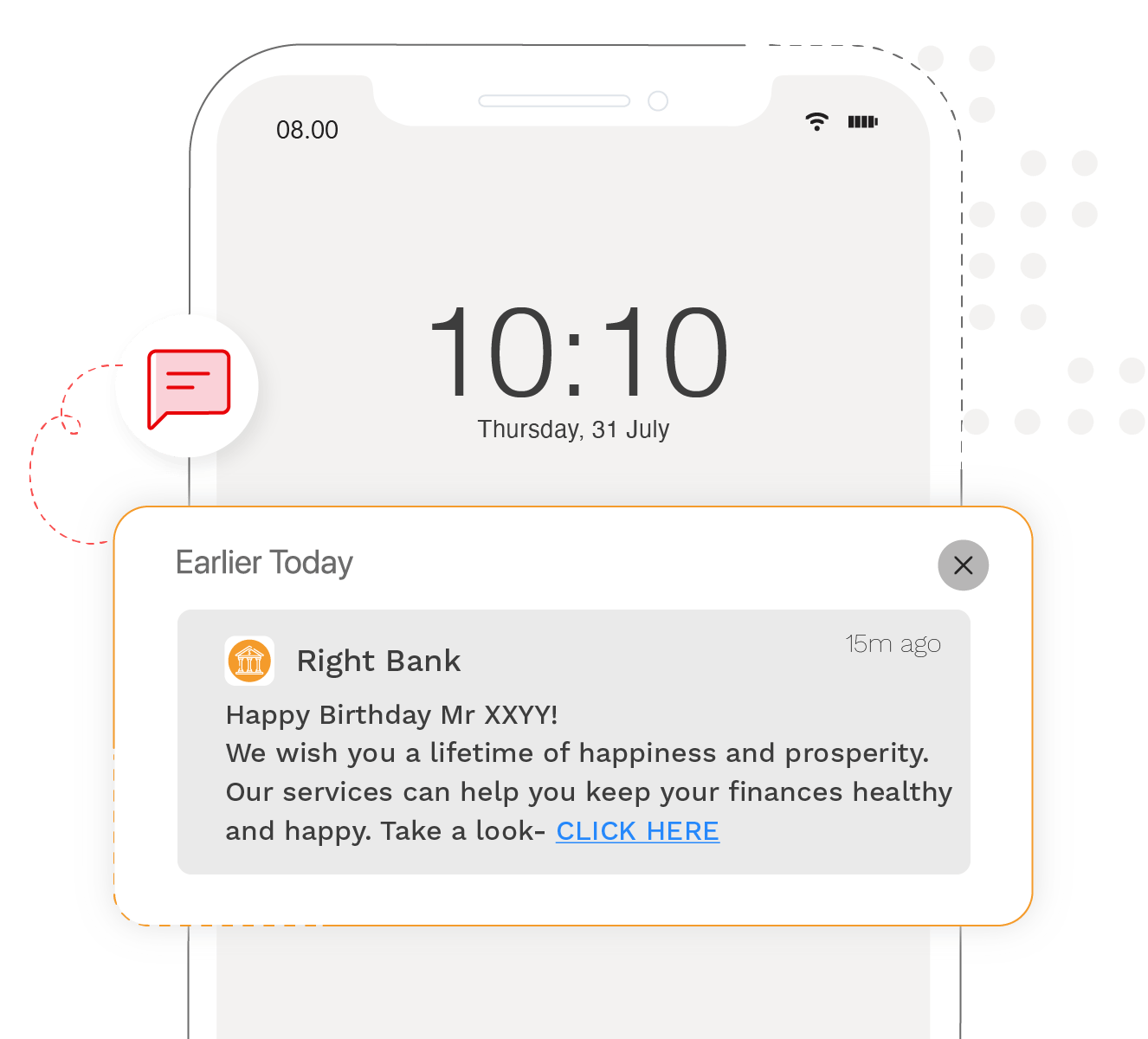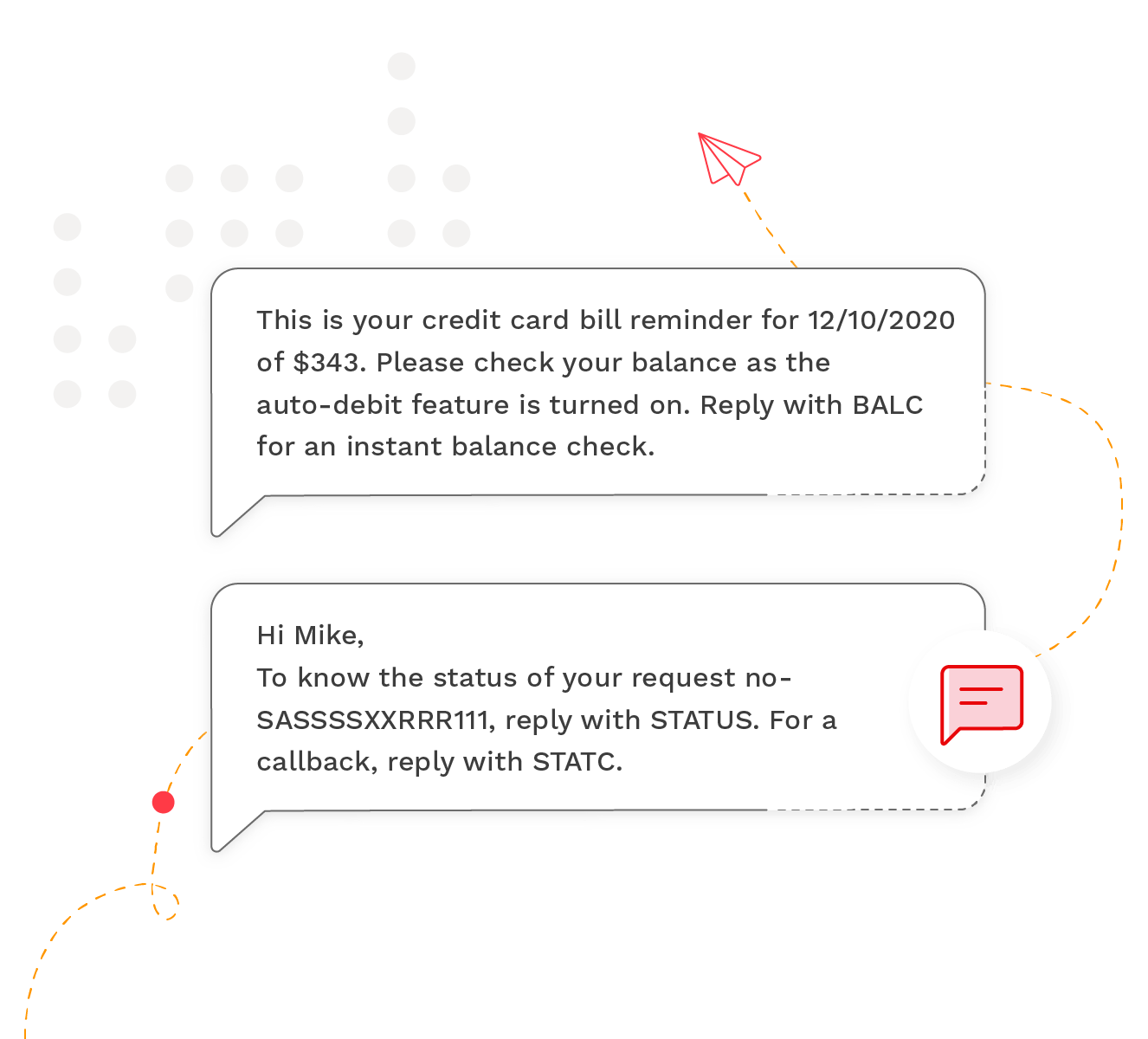 BFSI clients need effective and secure communication- SMS is your best bet
With a host of features that enable banking customers to access information they need in a secure manner, SMS can be a powerful tool for BFSI institutions to earn customer loyalty and serve them better.
 Proven Communications Technology
We're ready to help you design the perfect communication experiences for your customers.