CHATBOTS FOR BANKING AND FINANCIAL SERVICES
Don't keep customers waiting. Use AI-based chatbots for real-time interactions.
Our custom-built banking chatbots can keep your customers informed, solve essential BFSI queries, and guide them in smart ways. Reduce the waiting time in customer interactions; switch to chatbots. Optimize conversations of your customers with your live agents and personal bankers with purpose-built banking chatbots.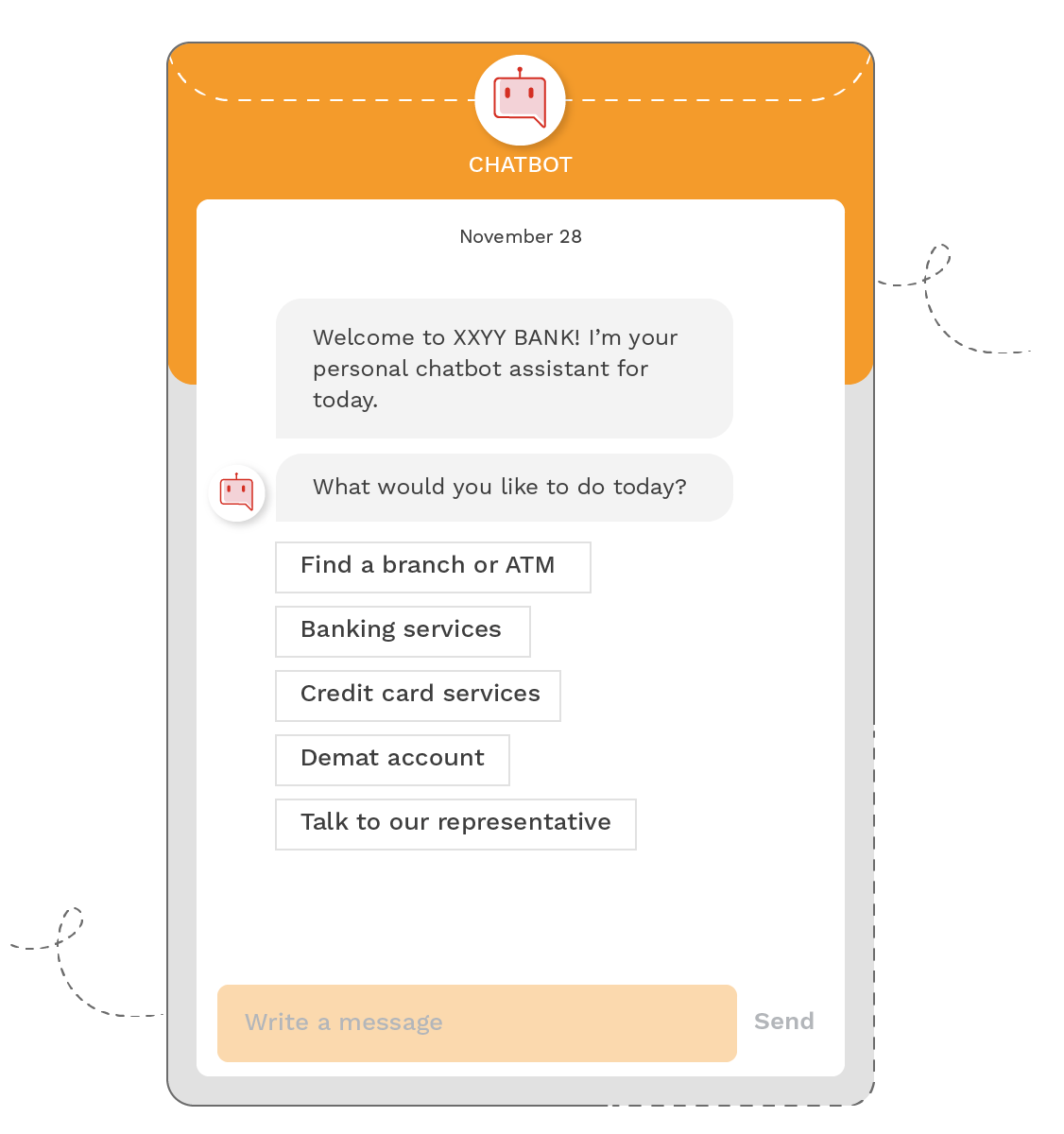 Chatbots do more with less

Kaleyra BFSI chatbot responses are immediate, tailored, and precise. No wait time – no unhappy customers. And if needed, a live agent can always be engaged directly.

Our AI-based chatbots can answer frequently-asked banking questions to decrease human dependency and improve efficiency.

Engage your customers where they are: on your website, on Whatsapp, Telegram, and Messenger or mobile app. Integrate Alexa or Google Assistant for voice search. 
Cutting edge tech that evolves with the conversation
The smartest assistant your support agent could ever have 
With zero wait time, contextual agent handoff, AI-based learning algorithms, and machine learning abilities, Kaleyra's chatbots are designed to enhance and improve your customer's banking experience. They decrease agent load, helping improve their performance and provide better resolutions. Everything with 100% security, BFSI chatbot can integrate seamlessly for customer authentication too.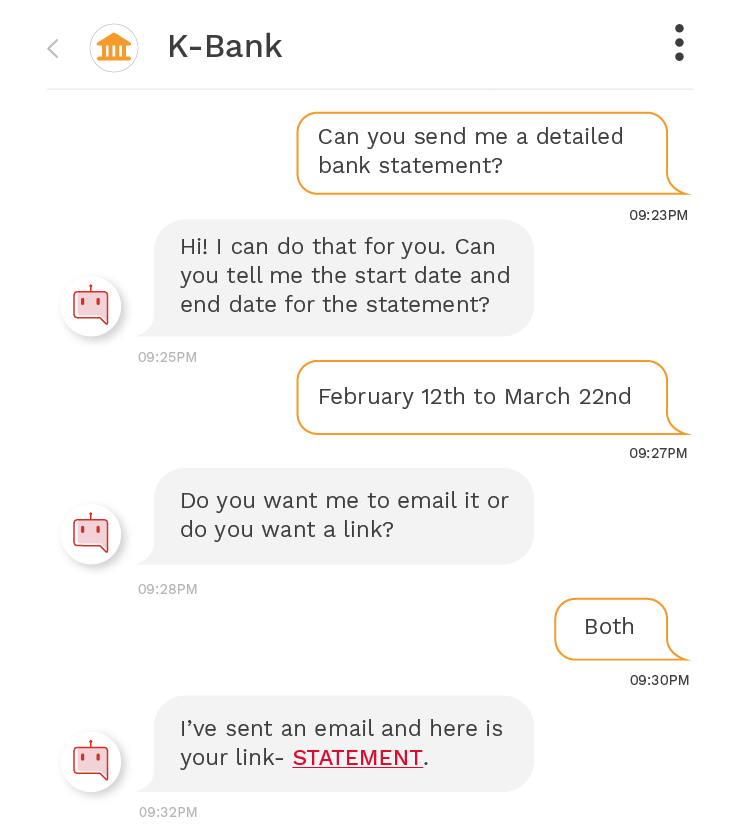 Proven Communications Technology
We're ready to help you design the perfect communication experiences for your customers.