KALEYRA MESSAGING FOR E-COMMERCE
Send Bulk Promotional And Transactional SMS To E-Commerce Customers
Improve shopping experience and keep customers engaged with real-time text message updates and alerts. Notify them about their order, share tracking details, and send personalized discounts and offers on their phone, wherever they are.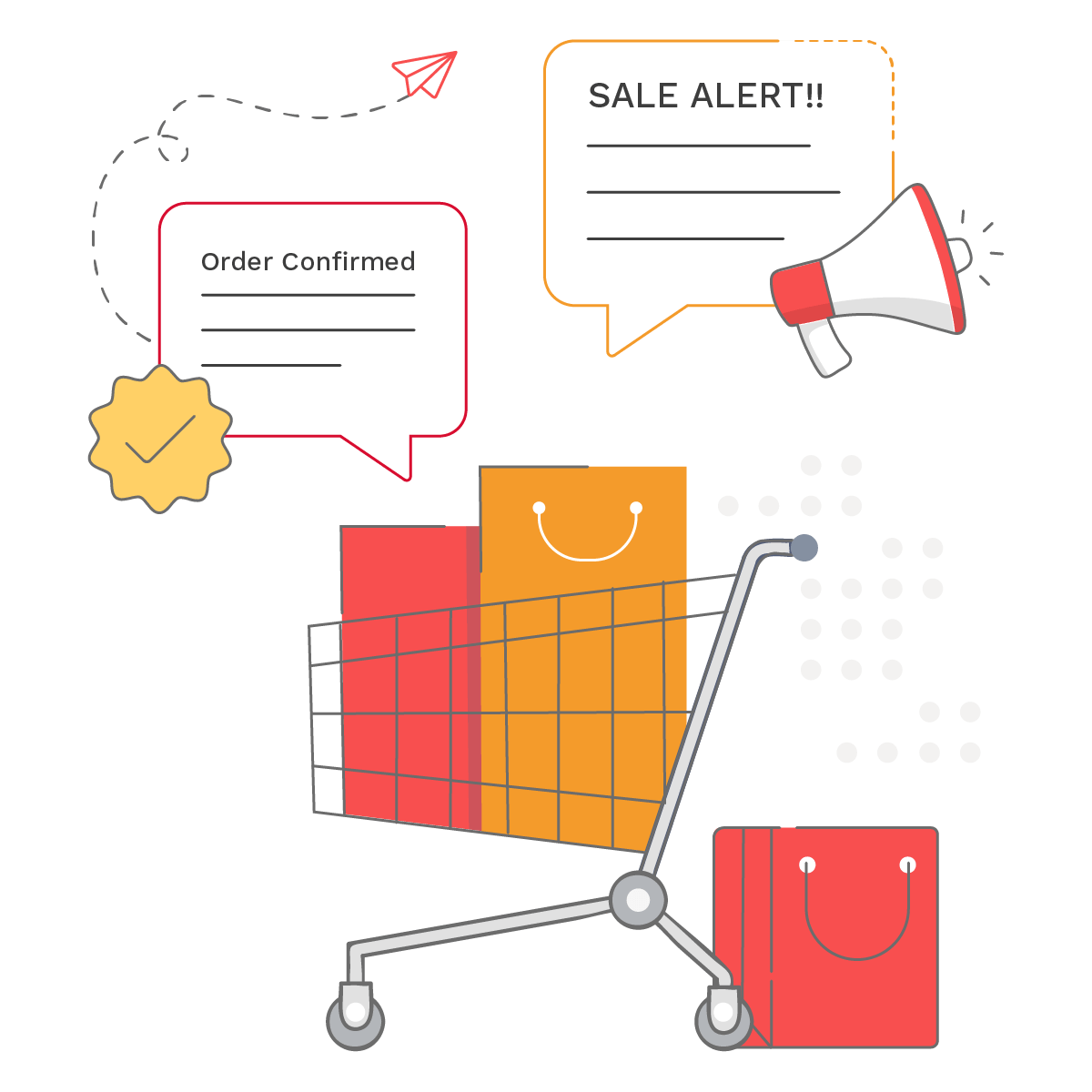 Leverage The Kaleyra Advantage

Real-time Analytics
Get insights on the spot about message delivery status and operator connectivity. Track your open rates and measure the success of your campaigns instantly.

Demand-based Scaling
Quit worrying about fluctuating volumes on your e-commerce website. The robust Kaleyra APIs and platform automatically scale according to the dynamic traffic.

Dedicated Infrastructure
Enjoy specially allocated infrastructure if you regularly receive high-volume traffic. Kaleyra can process 1 Million messages in less than 8 minutes via API.
Do More With Kaleyra CPaaS Suite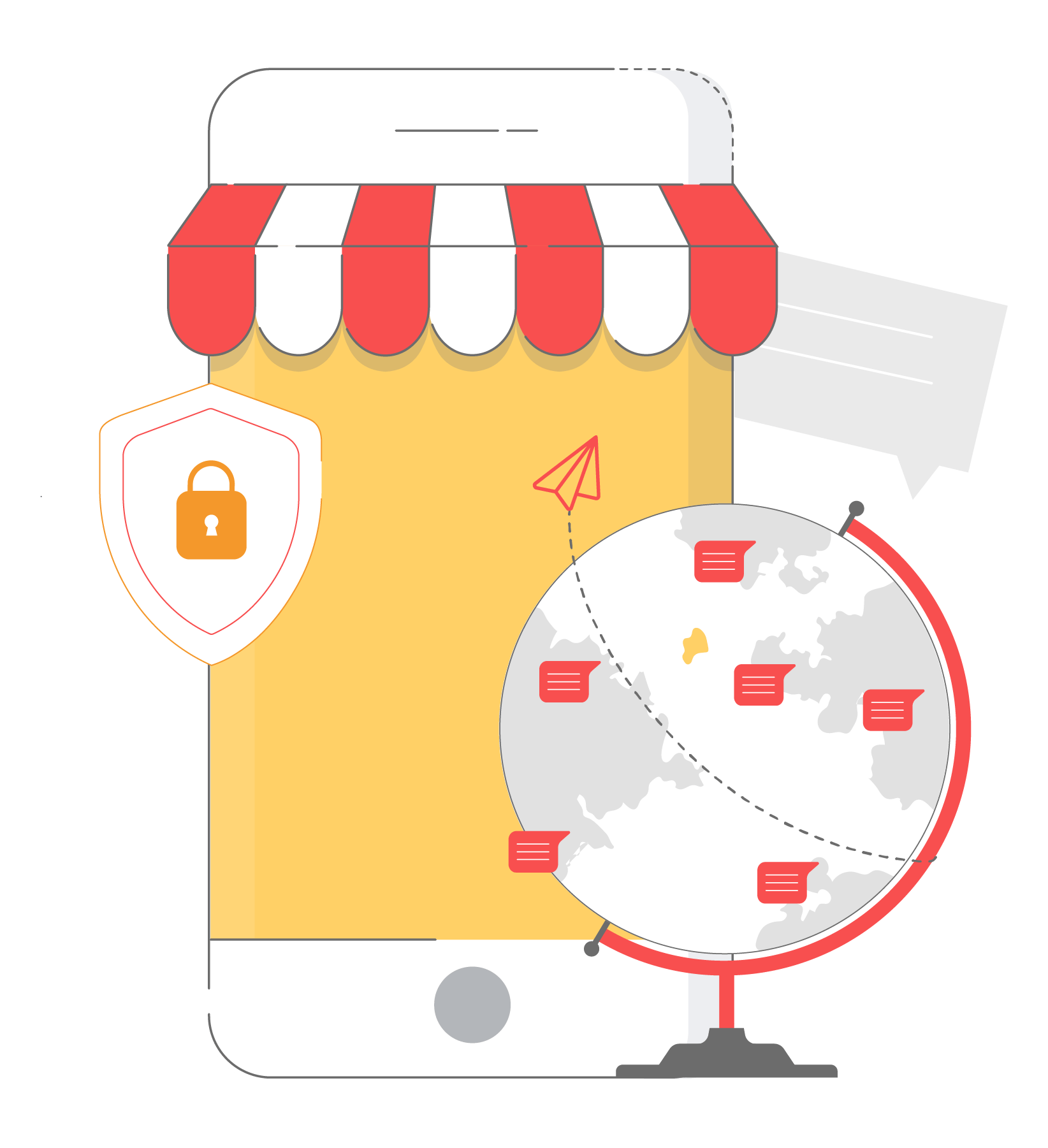 Campaign Builder
Experience easy-to-use no-code interface to send out bulk promotional or transactional SMS to your e-commerce customers located around the world.
Verify
Validate the authenticity of users with one-time passwords whenever they perform important activities like logging in, transacting, etc.
Verified SMS
Build trust within your audience with Google's Verified SMS service. Get your e-commerce store officially recognized and send multimedia messages.
Lookup
Find out if the mobile phone numbers in your database are invalid, inactive, unreachable, or ported. Optimize campaign costs.
Get a sneak peak of Kaleyra Messaging
Watch our demo videos to understand how you can make the most of text messaging to improve your e-commerce customer experience.
Suggested Resources For You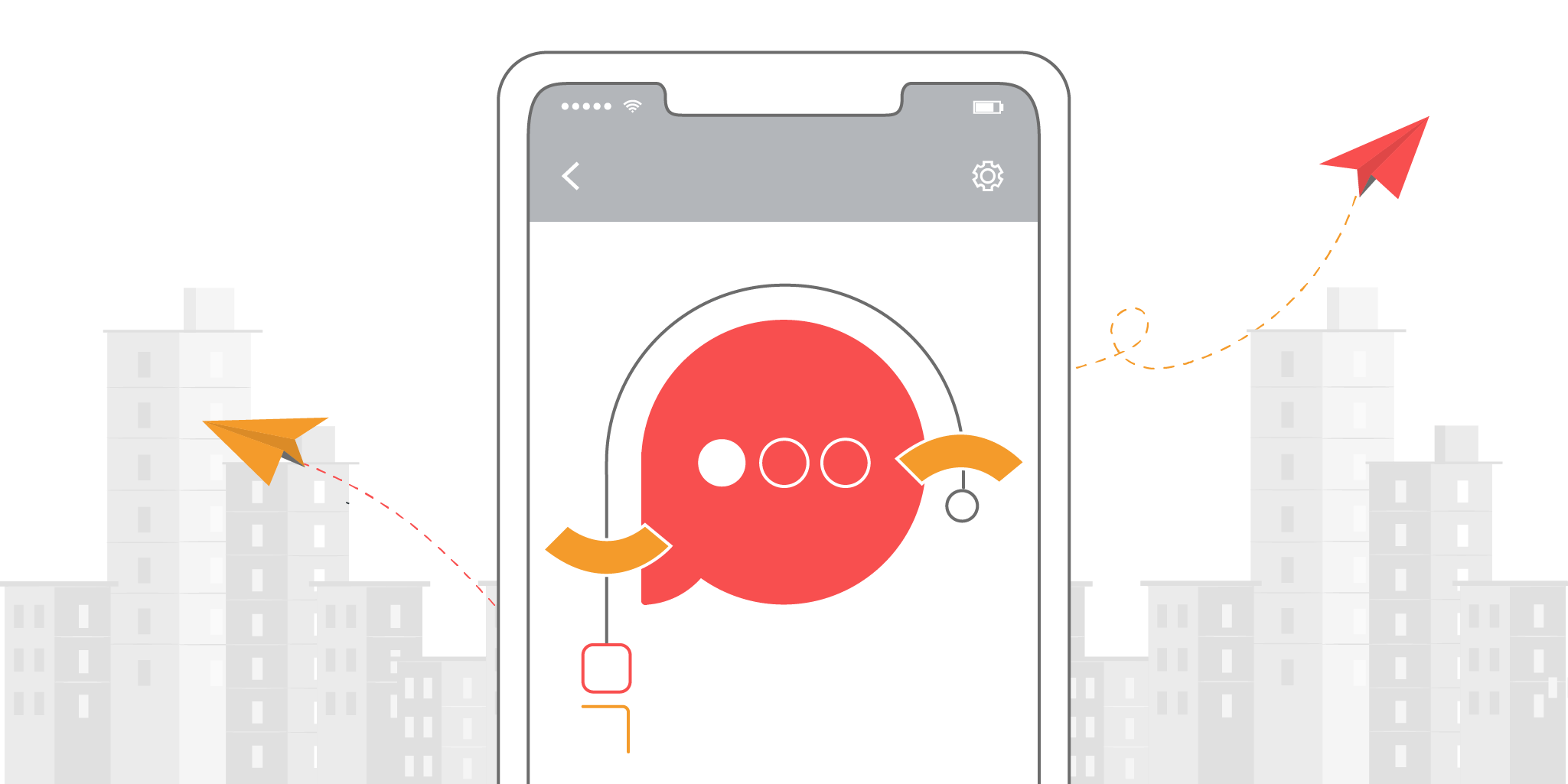 Messages are one of the easiest, and the most customer-preferred, ways of business communication.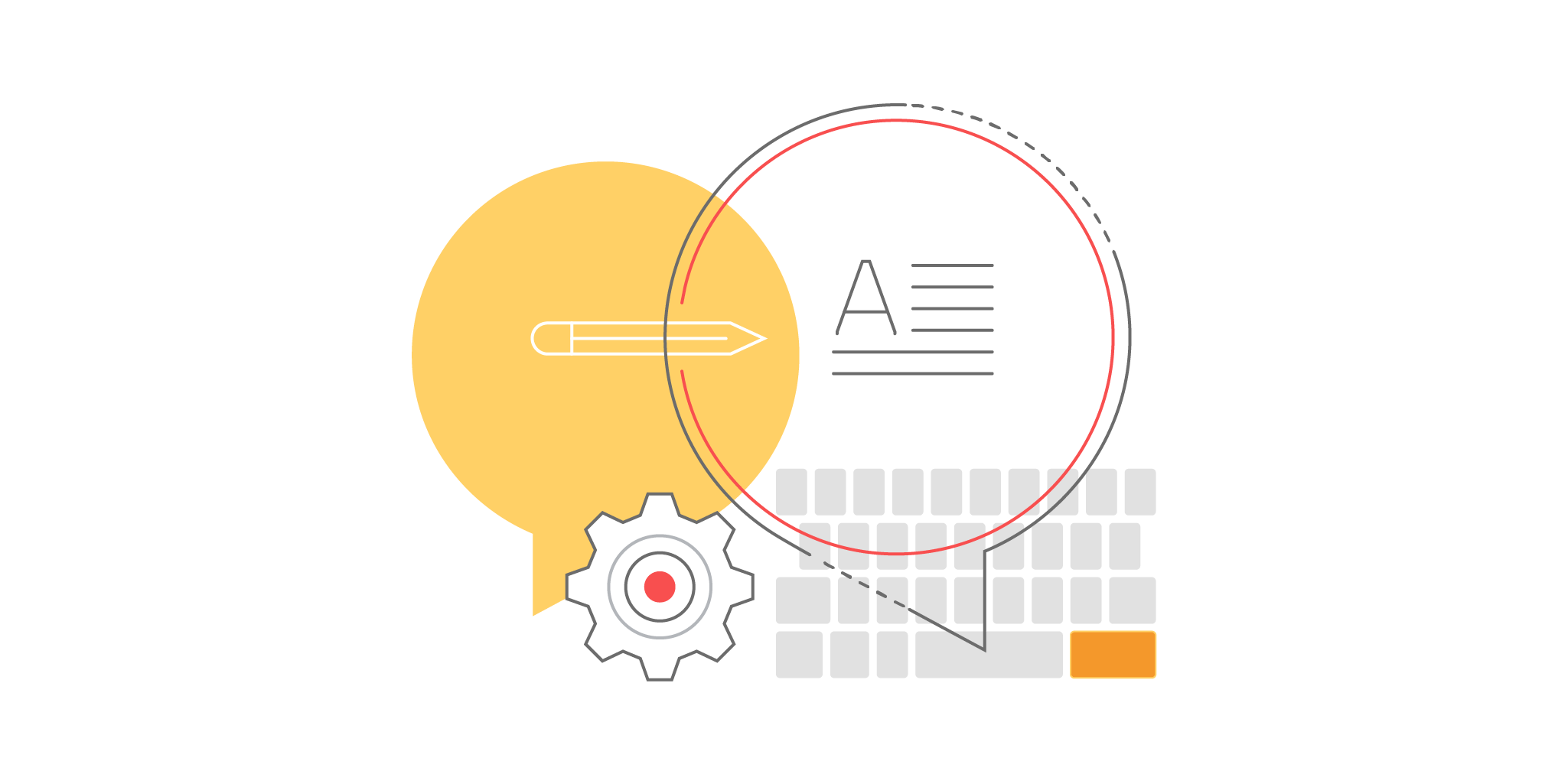 Customers want simple, quick and instant solutions. No channel achieves that better than SMS.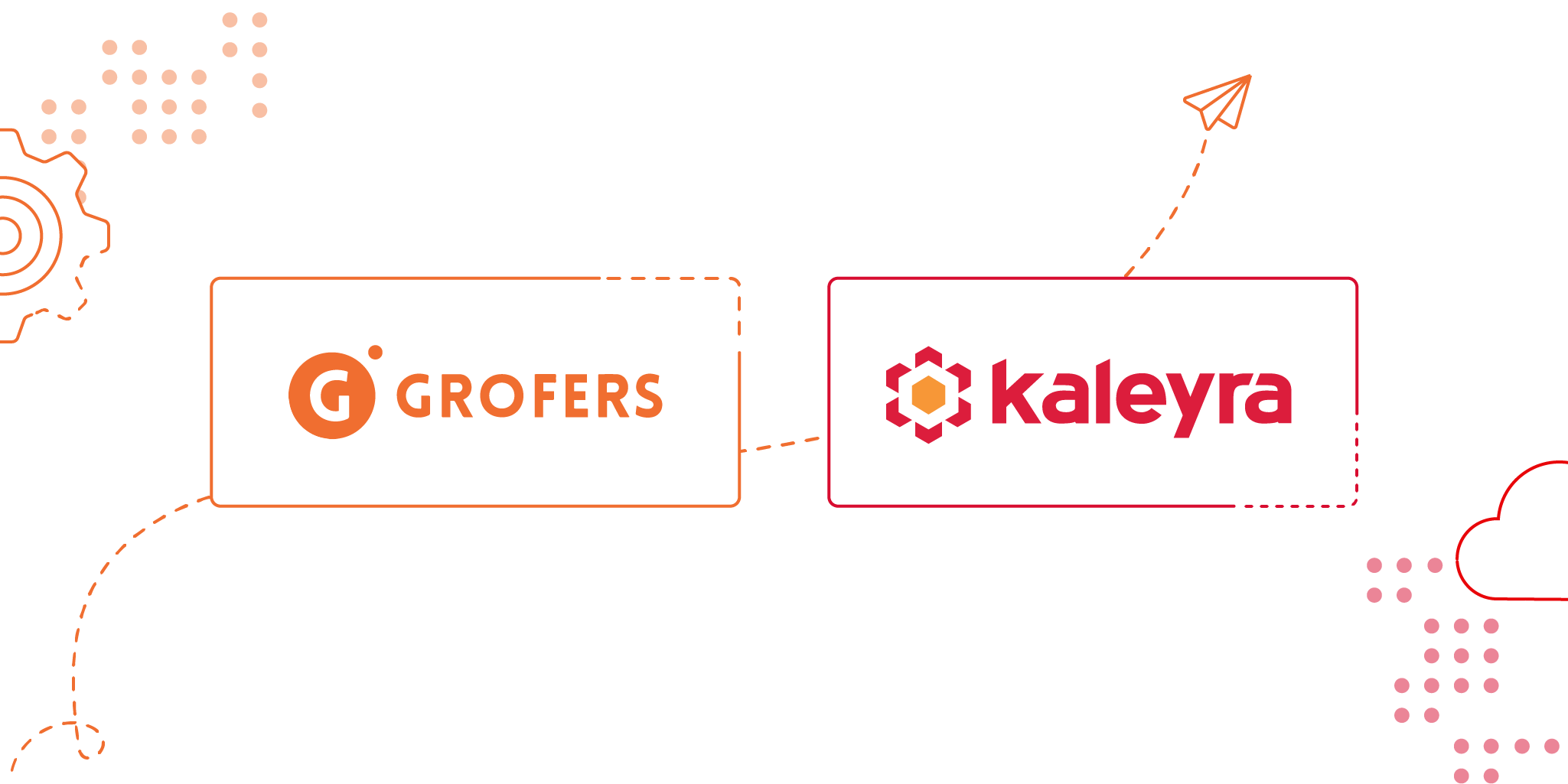 Grofers, a leading online grocery delivery platform in India, uses Kaleyra SMS to increase the LTV of customers.
We're ready to help you design the perfect communication experiences for your customers.