WhatsApp Rolls Out New Update: Businesses Can Send More Types Of Messages
More than 2 billion people around the world use WhatsApp to interact with each other, and millions of them engage with businesses over it. There is a growing number of users who want to receive business communications on WhatsApp, such as payment confirmations, fee receipts, shipping updates, and even personalized, relevant alerts to stay closely connected with the brand.
The WhatsApp Business API solution, designed specifically for medium and large businesses to communicate with their audiences at scale, recently provided an update that can drastically improve the customer experience on the WhatsApp platform.

WhatsApp Allows Businesses to Send More Types of Proactive Notifications
Recently, WhatsApp announced the expansion of services for its WhatsApp Business API users. In a continued effort to let people get more information from their favorite brands across the customer journey, WhatsApp is expanding the types of messages people can choose to receive.
Businesses in selected countries will now be able to send additional information to their customers who have opted in to receive communication on WhatsApp. These may include back-in-stock updates, product recommendations based on personalized data such as shopping history, recent interactions with the business, etc., and more.
Registered businesses must simply have one of the locations listed below selected as the approved country in Business Manager to send non-transactional notifications. They won't need to go through any extra steps or modify their template creation process to start using this new service.
List of countries businesses can send non-transactional WhatsApp messages in: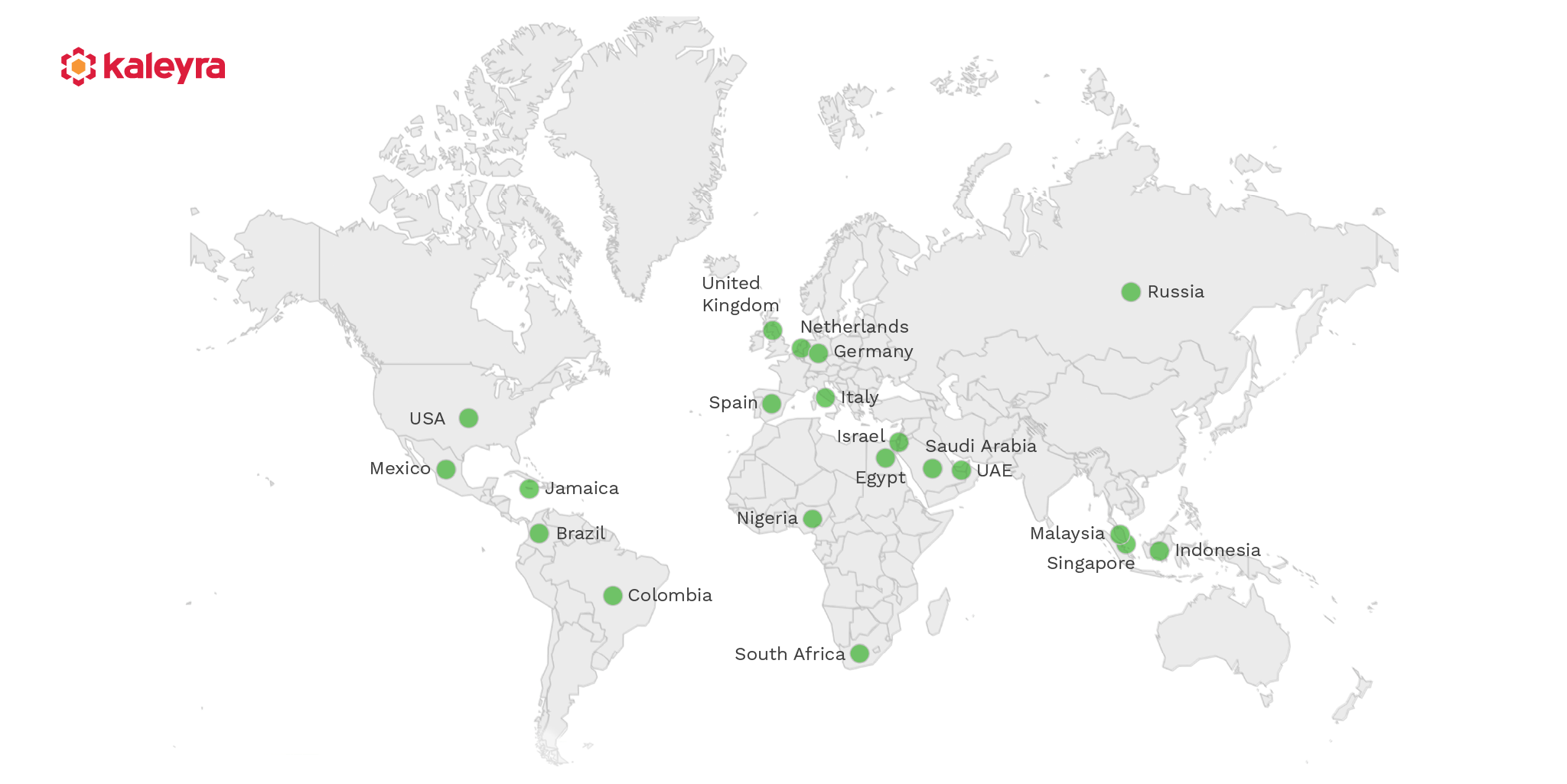 Singapore
Malaysia
South Africa
United Arab Emirates
Russia
Saudi Arabia
Israel
United Kingdom
Netherlands
Spain
Italy
Germany
Nigeria
Egypt
Brazil
Colombia
Jamaica
USA
Mexico
Indonesia
Businesses in any country apart from these will still only be allowed to send transactional notifications.
Best Practices For Sending New Types Of Messages With WhatsApp Business API
One of the big reasons why WhatsApp is rolling out this new accessibility in phases, and not all across the globe at once, is because of their focus on sustaining valuable conversations on the platform. The sanctity of this ecosystem where several personal and professional interactions take place every second needs to be kept intact.

Here are two ways how brands can best plan their non-transactional communication:

Driving high-quality user experience
Businesses must keep in mind the experience one would have while receiving their notifications. For instance, the messages should not be triggered at odd times or when the customer is least expecting them. Instead, the non-transactional notifications should seem like a seamless extension of their activities – receiving relevant information after the user consciously opts-in; getting recommendations and alerts based on their inquiries; continuing to be approached depending on their choice to opt-in or opt-out of these business messages.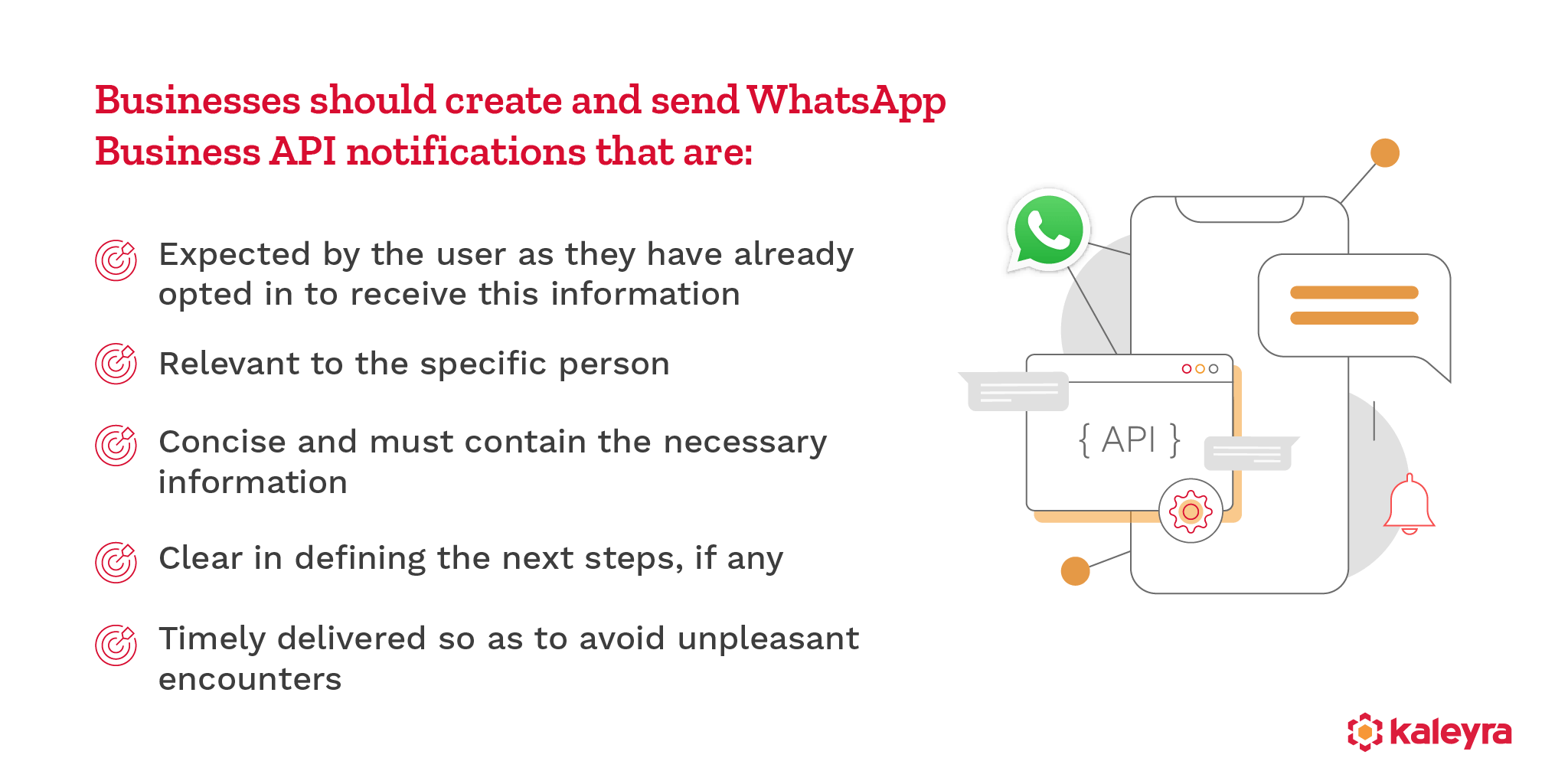 Obtaining opt-in before sending notifications
In order to not land in a user's inbox by surprise, businesses must obtain opt-in permission from the customers before sending them proactive notifications, whether they are transactional or non-transactional.
As per WhatsApp Business Policy,
"The opt-in must (a) clearly state that the person is opting in to receive messages from [the business] over WhatsApp and (b) clearly state [the] business' name."
If a user reaches out to a business to ask a question or find out more information, this does not imply opt-in to receive proactive notifications. The business must still obtain an opt-in from the user to send future notifications on WhatsApp.
Things to keep in mind while seeking opt-in permission for WhatsApp Business API:
The mode of attaining opt-in permission can vary from one business to another, say via email, website, IVR flow, or any other manner that complies with the applicable law.
The opt-in should encompass all the different categories of messages that the business will send, like order updates, relevant offers, product recommendations, etc. It is advisable to obtain separate opt-ins by specific message category.
Businesses must offer clear pathways to customers for opting out of receiving certain categories of messages and honor these requests.
The opt-in should align with WhatsApp Policy, and businesses must send clear communication on the value of receiving updates over WhatsApp to mitigate the risk of users abandoning them for sending unsolicited messages.
It is important to note that users are always in control of whom they receive messages from, and can block or report a business at any time. In addition, WhatsApp may systematically take action to limit the business' capacity to reach users if it consistently sends low-quality messages (eg: ones that get the business blocked or reported) over a sustained period of time.
Other updates for WhatsApp Business API accounts
Apart from the major development discussed above, WhatsApp also announced a couple of more key updates in its June 2021 address that will make it quicker for businesses to get started and for people to easily chat with these businesses.
The new improvements will reduce the time for medium and large businesses to start communication on WhatsApp Business API from weeks to a few minutes.
Additional messaging features are being introduced like list messages, which present a menu of up to 10 options so people no longer need to type out a response.
Furthermore, the reply buttons will allow people to quickly make a selection from up to three options with just a quick tap that a business can set ahead of time through their WhatsApp Business API account.