Kaleyra Celebrates Its First Anniversary As A Publicly Listed Company On NYSE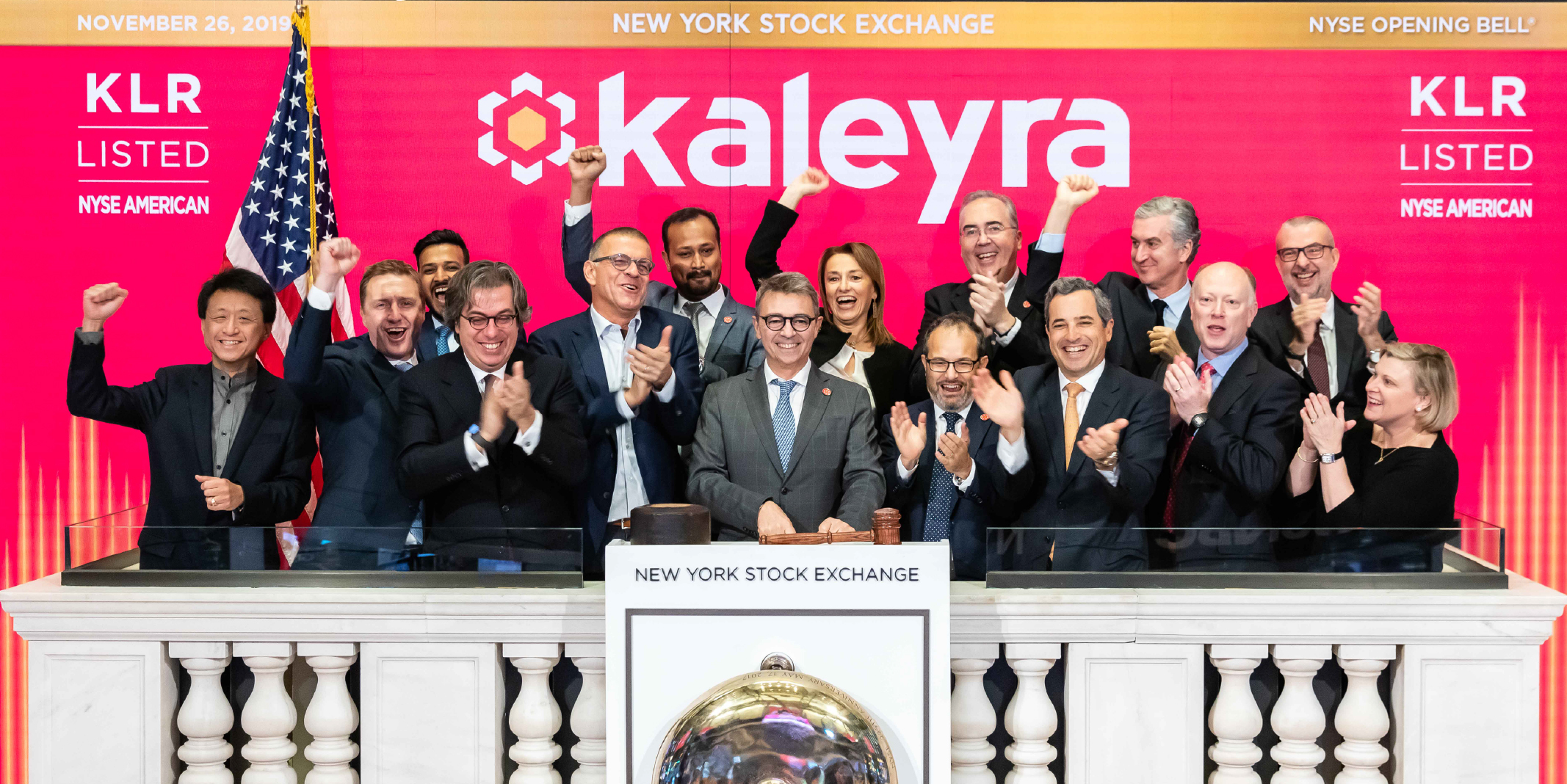 Like any bootstrapped startup, Kaleyra knows what it means to sail through stormy weather and navigate choppy seas. We started doing that in 1999, became a global company, and today we're proud to say that we're a stable ship supporting business communications for over 3500 global customers. Over the years, we have strengthened our comprehensive communications suite and our partnerships, which has ultimately helped us navigate the current global pandemic.
Last year, we achieved an important milestone in our growth process, of getting listed at the New York Stock Exchange (NYSEAMERICAN: KLR) as Kaleyra, "the trusted CPaaS." 

Why "trusted"? Because our customers rely on us for their most critical services (such as payment alerts and OTPs) and look for our help to strengthen their mobile touchpoints with customers – even in the most demanding and regulated sectors, such as banking and healthcare.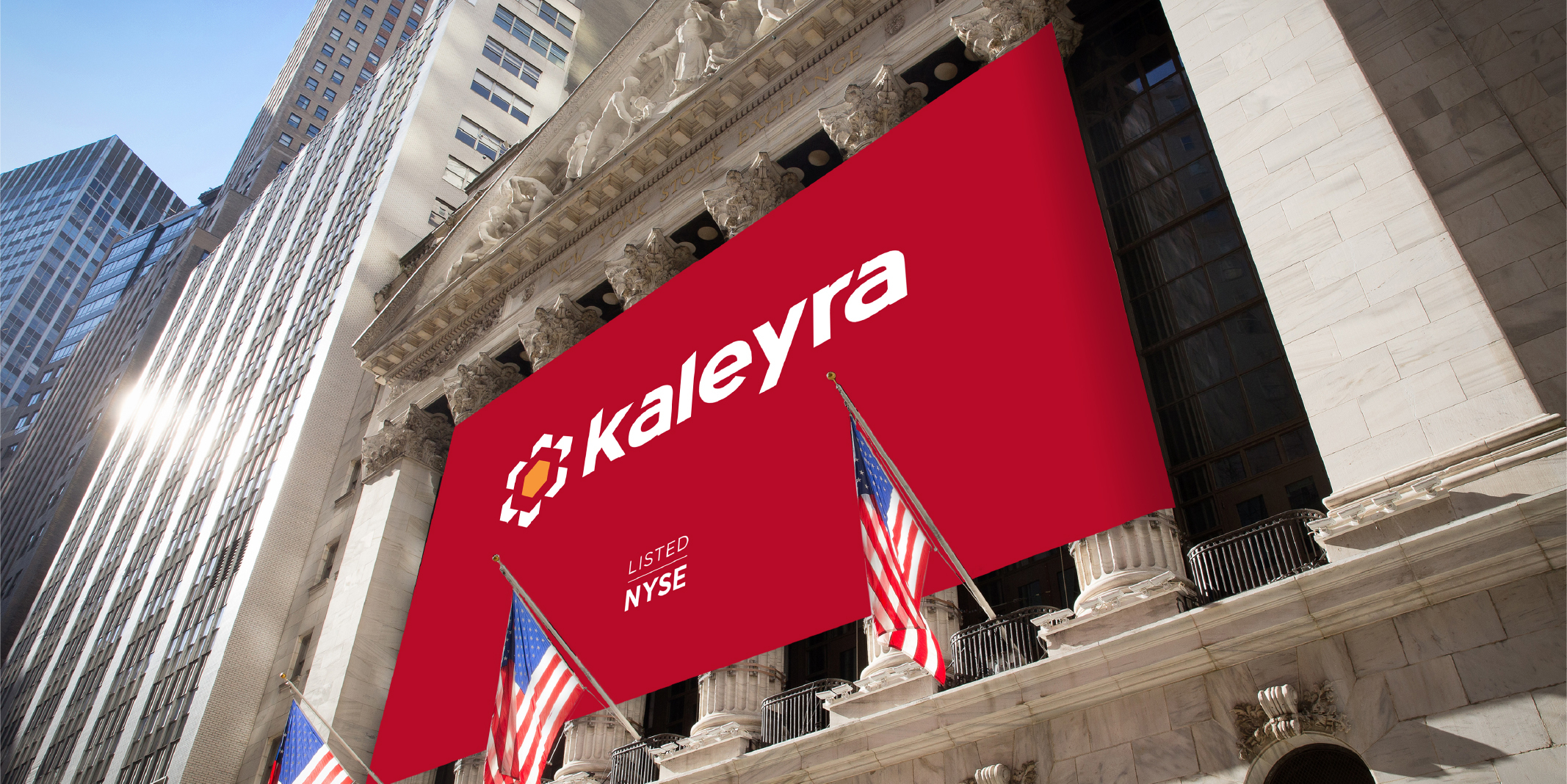 We owe this success to all our sailors (aka our stakeholders) who have contributed to the phenomenal growth of Kaleyra in recent years. A special thanks to our captain and CEO, Dario Calogero, and our CFO, Giacomo Dall'Aglio, for playing a crucial role in achieving this massive milestone. One year of being listed as a public company has built up our capacity to deliver game-changing CPaaS solutions, strengthened our capital structure, and boosted our visibility and credibility among investors, partners, and customers.
Kaleyra's growth story
We have come a long way from our humble beginning as a startup to rebranding ourselves as Kaleyra, following the strategic acquisition of the India-based Solutions Infini by the Italy-based Ubiquity. With the acquisition of Hook Mobile (a provider of voice and messaging APIs based in the U.S.A.) in 2018, we further enhanced our leadership in the cloud communication services market in the U.S. region.
Our transition into the U.S. capital markets as a public company has opened up new opportunities and put us on the map as a global brand with a significant presence in North America, Europe, South Asia, and the Middle East.
Despite the current global crisis, we have managed to demonstrate steady growth. Our revenue for the third quarter of 2020 touched $38.3 million, an 8% increase compared to the third quarter of 2019, where our revenue was 35.3 million. In addition to growing volumes with our existing customers, we gained new business from several high-profile U.S. clients.
Our top wins this year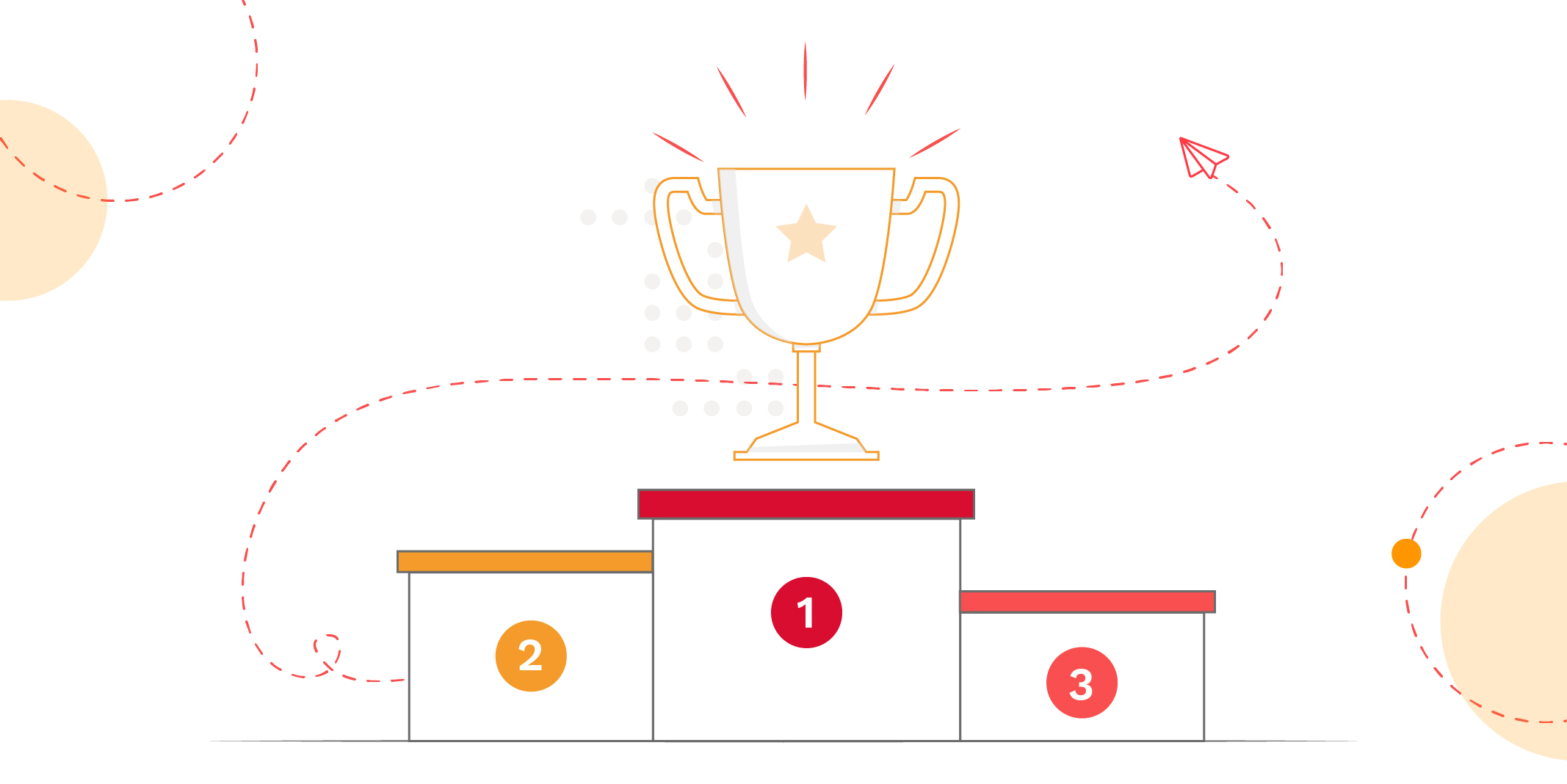 Over the past several months, we have worked tirelessly to enhance our communication services to help the end-users have a seamless experience. Kaleyra partnered with notable brands and also launched industry-specific initiatives. Here are some of the noteworthy achievements that we have had this year.
Partnered with Google for Verified SMS and Verified Calls
As a trusted CPaaS provider, we have been endeavoring to offer our customers a host of services that help them reach and engage their customers effectively, and maintain ethical standards, safer data privacy practices, and permission-based communication.
Our partnership with Google has helped us integrate two of their products into our suite, i.e., Verified SMS and Verified Calls. Verified SMS helps businesses enhance their conversations with end-users, build trust, and prevent scams. With this feature, each SMS that a business sends will be thoroughly verified, so recipients are ensured that the message is sent by a trusted company. Verified Calls, the latest product in the Business Communications suite by Google, shows that Google is at the forefront of the battle against spam calls. Verified Calls help companies establish trust by confirming their identity in real-time so users can be confident that calls aren't spoofed.
Launched k-lab to help the BFSI sector deliver better customer experiences
With the growth of on-demand services and online transactions today, there is a greater need for businesses to focus on delivering an impeccable mobile customer experience. Kaleyra has strengthened its commitment to providing solutions for the BFSI sector with the launch of k-lab, a dedicated innovation lab to develop impactful mobile CX solutions for financial services. k-lab helps enterprises in the financial sector to develop new solutions that enhance customer experience at a global level.
Launched The Campaign Registry to help telecommunication companies fight spam
On August 17, 2020, Kaleyra launched its subsidiary, The Campaign Registry. The Campaign Registry helps top telecommunications companies in the U.S. reduce spam by collecting robotically driven campaign information, processing, and sharing that information with mobile operators. The registry supports a sanctioned A2P 10 Digit Long Code (10DLC) text messaging campaign ecosystem and provides visibility into the messaging source and content, allowing mobile carriers to offer a more reliable and straightforward messaging service for Campaign Service Providers (CSPs) and Brands.
Onboarded some of the greatest OTT companies as customers
We have expanded our connectivity service footprint by entering into contracts with three of the world's biggest OTT (Over-the-Top) Internet media and App services companies to deliver messaging traffic globally. OTT providers typically communicate with their end-users via messaging to support two-factor secure authentication, send notifications, promotional messages, and service alerts. Kaleyra aims to assist the providers by offering premium messaging services, ensuring high service levels and uptime. The inclusion of these OTT industry giants in our connectivity market segment represents a significant milestone in our customer diversification strategy.
Nine months of remote working and virtual hiring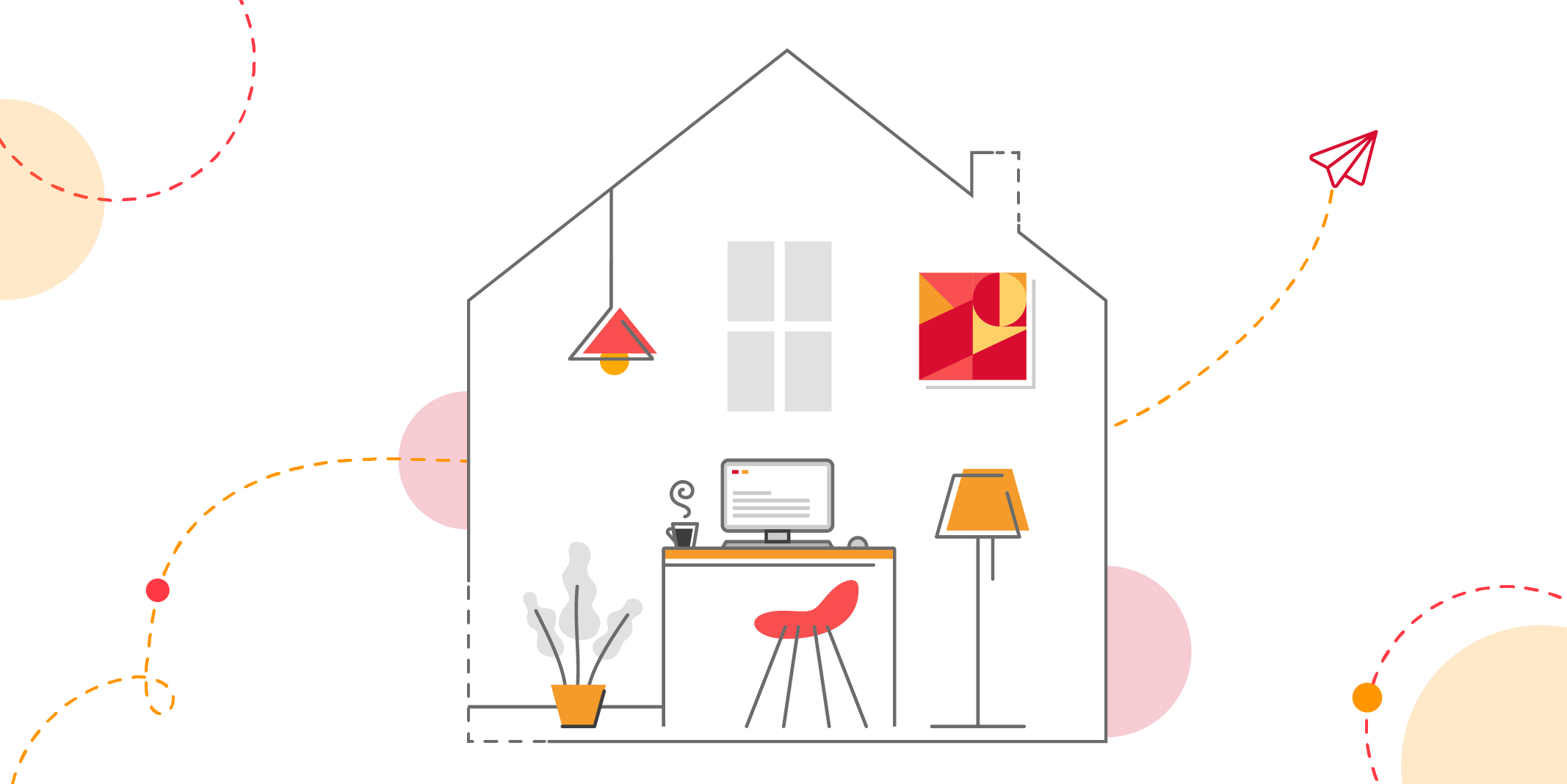 The Coronavirus pandemic has altered the way we work. While we had policies to support remote working even before the pandemic, this switch was numerous levels apart. We developed new ways of working within and across teams to deliver on our promise of enabling businesses to offer exceptional customer experiences.
Despite the current global crisis and difficulties, we have continued to grow. Our global HR team has done a tremendous job by hiring 90 members for different teams globally during the pandemic. With online hiring and onboarding tools, we are still growing our team to support our mission to make vital communication services available for organizations worldwide.
We are now 310 Kaleyrans, 20 different nationalities, spread across 12 locations, including offices in the United States, India, Italy, Switzerland, Germany, the United Arab Emirates, and Singapore. As our global customer base grows, we expect to scale our workforce across teams, including technology and operations.
The way forward
As a trusted CPaaS provider, Kaleyra will continue to focus on driving value to our customers and invest in new initiatives to strengthen our product portfolio. We will continue to work hard and build impactful communication solutions that have the potential to touch the lives of millions of users worldwide.