In Loving Memory of Simone Fubini
Simone Fubini, Director of Kaleyra s.P.a and Director of Kaleyra Inc. until January 2020, passed away on Friday, March 27, 2020. Simone, born in October of 1930, lived a long and healthy life, but unfortunately struggled over the last few months fighting critical health issues.
Simone, often described as an avid engineer, began his career at Olivetti in 1956. He is known for his role as the head of the transistor engineering team in the development of the first Italian electronic calculator, the ELEA 9003. He later went on to make many valuable contributions to the Italian tech sector over many years at General Electric and Honeywell, and furthermore as the CEO of Telettra, as Central Director at Fiat and again at Olivetti as Chief Operating Officer.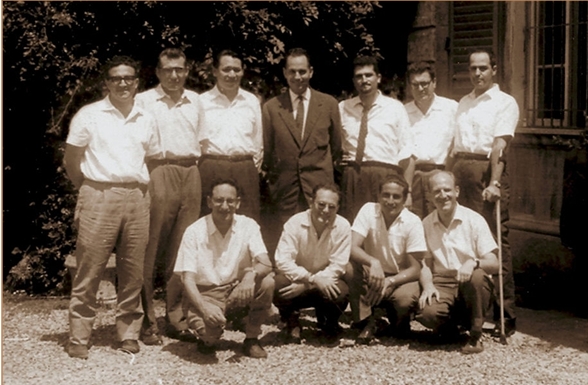 Pictured above, Simone Fubini (front row, second from left) with his teammates for the ELEA 9003 project.
As an entrepreneur, Simone first founded Projecta to cater to technological innovation, and later in 1999, a mobile marketing platform called Ubiquity with co-founder Dario Calogero. "Simone was one of the brightest and smartest people I've ever met, " Dario commented, "and his spirit will forever be part of the foundation of Kaleyra."
When he wasn't in office, Simone loved to write, and was a contributor to the Italian magazine, Nelfuturo, on a variety of topics relating to technology and the digitization of society as we know it. He also authored the book, Oltre Le Occasioni Perdute – in English, "Beyond the Lost Opportunities" – published by Egea, the publishing and bookselling company owned by Bocconi University. In the book, Simone describes the evolution of Italian IT over the 60 years from the age of transistors to the era of smartphones.
A husband and beloved uncle, Simone was also the senior-most member of the Kaleyra family, and certainly one of the most loved ones. He will always remain with us in spirit, in our hearts and in our ideas. "His legacy of crystalline lucidity, his absolute honesty, sharp intelligence and great strategic vision is a part of Kaleyra. It is in our DNA and it will never leave us," Dario reminisced.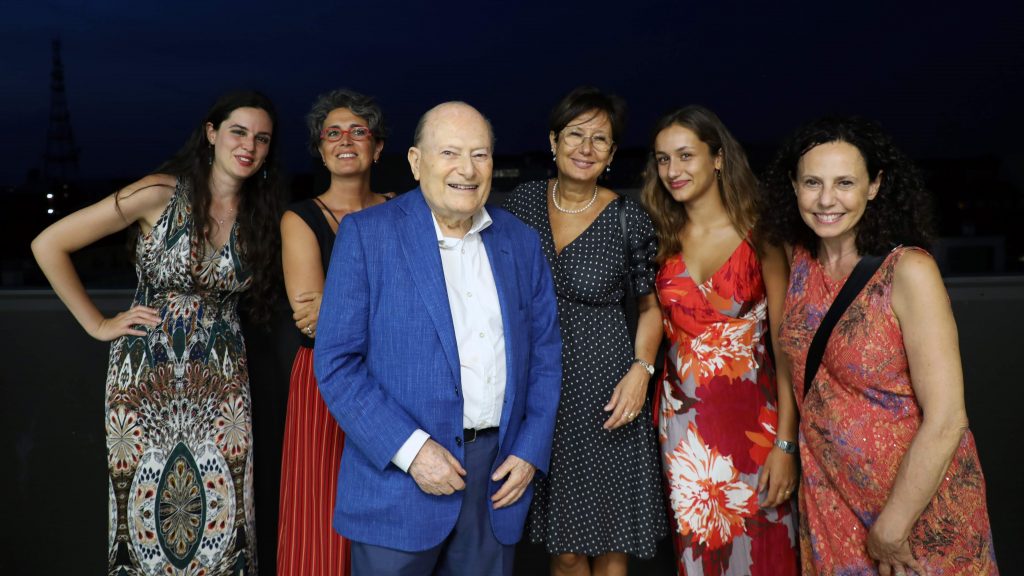 Simone with relatives at the opening of the new Kaleyra office in Milan in July 2019.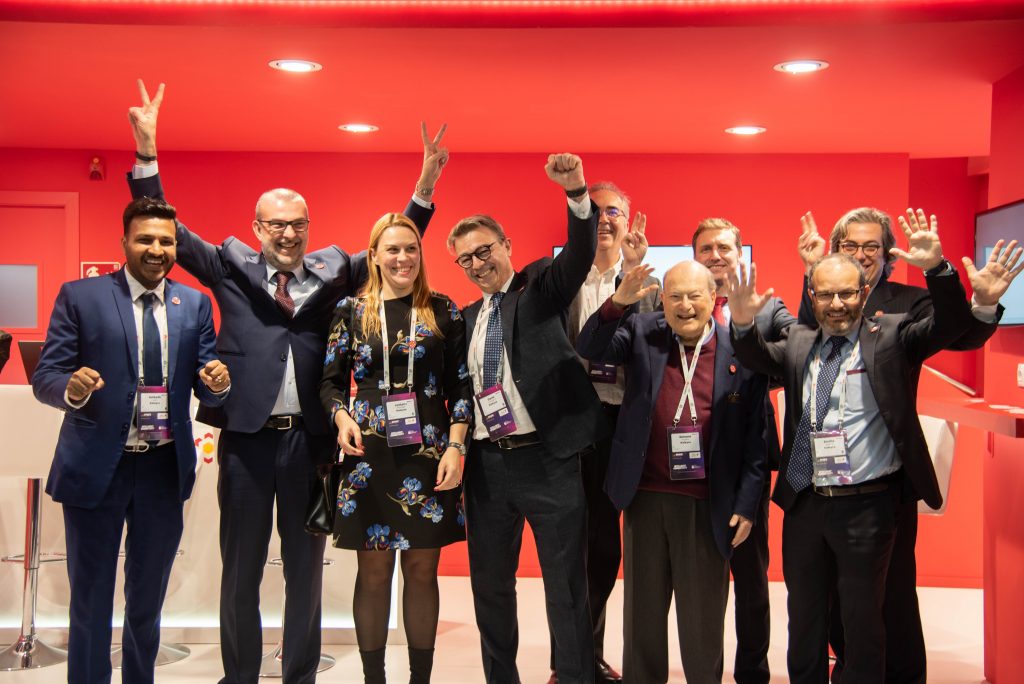 Simone Fubini (front row, second from right) with fellow Kaleyrans at MWC Barcelona 2019.
We sincerely thank him for all his contributions, for the unfaltering support and for the many lessons that he has taught us. Simone will be dearly missed, and his memory will be treasured forever by all at Kaleyra.