5 best SMS gateway providers in the USA: names you must know
While there are many SMS gateway providers a business can choose from to tap into SMS marketing, there are a few that stand out. When it comes to SMS marketing, there is a need for innovative ideas as the content is very limited. Businesses require a reliable and secure system, automation, active management, progress reports, and all of it at an affordable cost.
With SMS marketing gaining ground as more businesses start to realize its value, there are a few prominent SMS gateways in the United States that provide premium services and support. Check out this quick comparison of SMS gateway providers before we dive deeper into their offerings.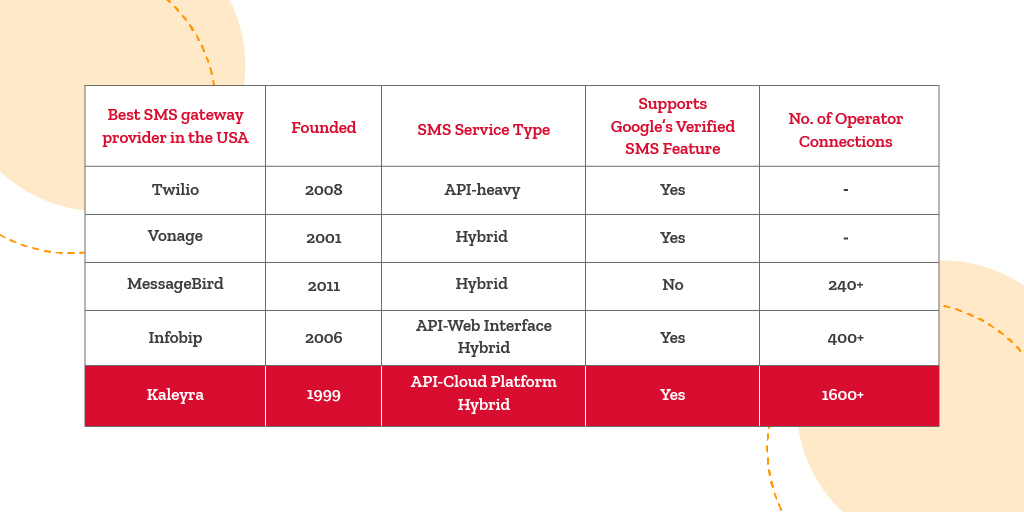 Best SMS providers in the US: Twilio's offer
Founded in 2008, Twilio was set up as a cloud communications platform as a service (CPaaS) company. Twilio provides SMS API in USA with high-quality service along with a wide reach across the globe. While the old method involved negotiating contracts with gateways, setting up interconnections, building algorithms for routing, monitoring, and failover, Twilio has simplified it and made it a piece of cake for businesses to send out SMSes to their customers. Using a distributed software layer, Twilio is able to help companies reach everyone right off the bat. Their unique software intelligence makes it easy to handle large volumes of texts and different content in messages.
Vonage (formerly Nexmo), the single API US SMS gateway provider 
Vonage, previously known as Nexmo, helps companies programmatically send and receive SMSes to customers around the world. Businesses can create effective messages with Vonage's SMS API and send the right message and the right time. Vonage provides the following services to businesses as an SMS Service online:
Text message marketing

Reactivation campaigns

Event-based offers

Region-specific offers

Two-factor authentication for users

Targeted messages

Private SMS communications
Vonage's platform is powerful on account of its global compliance engine which eliminates the complex nature of global regulations and international carriers. They use a proactive method of re-routing messages that ensures optimized delivery. With just a single API, a business can connect with customers all over the world.
SMS gateway services and cloud communication: MessageBird
As a cloud communications platform, MessageBird helps build a strong connection between businesses and their customers. This platform is known for its great connectivity and can boast of having one of the highest and fastest delivery rates in the industry. MessageBird is connected with over 240 global operators and supports SMS in all languages which makes it a strong competitor in the market. Furthermore, MessageBird does not have a cap on volumes in SMS campaigns. Companies can choose to scale as and when they please. This platform also provides data and custom reports on insights of campaigns that can help companies make improvements and strategize better.
SMS gateway providers in the US: Infobip
Started in 2006, Infobip is an omnichannel communication platform, with solutions in SMS, instant messaging, email, and voice. This SMS service provider in the USA enables customers to reach global audiences from a single platform and offers proactive support for compliance with in-country regulations. It boasts of 400 direct operator connections that help keep costs low. What makes it one of the top SMS marketing platforms is its:
Hybrid cloud infrastructure capable of scaling
Full-stack, end-to-ends offering
28 data centers worldwide for local data storage
In-house developed product
Businesses can avail Infobip's SMS marketing services in USA to improve customer engagement, customer satisfaction, customer experience.
Kaleyra, one of the best SMS gateway providers in the US
Apart from these SMS gateways, there is one more that is noteworthy – Kaleyra. Formed to provide unique and seamless global communications services, Kaleyra helps banks, large enterprises, SMEs, and start-ups to connect with customers in order to boost their experience and satisfaction. Kaleyra helps businesses transform how they communicate with customers through intelligent messaging, voice, and chatbot services. Ranking among the top SMS gateways in United States, Kaleyra's technology handles massive volumes of messages, crossing over 27 billion texts triggered in just 2019. Customers of Kaleyra can enjoy these benefits:
Enterprise-grade security with

128-bit SSL encryption

Flexible scaling capabilities
99.99% API uptime
1600+ operator connections

Dedicated support round the clock

Reduced operational cost with easy installation and zero maintenance

Performance reports and real-time data analytics
With Kaleyra, businesses can send messages in over 87 languages, reach a larger target audience and concatenate smartly. Kaleyra provides optimized routing, which helps eliminate network congestion so that businesses can be assured of swift delivery and hassle-free experience.
The benefits provided by these SMS providers in USA are numerous and businesses stand to profit if SMS campaigns are run correctly. As message marketing grows, these SMS gateways in United States continue to play a pivotal role in ensuring smooth and seamless campaigns.
Disclaimer: The information produced in this article does not necessarily reflect the official policy or position of Kaleyra or any other agency, organization, employer or company. Information in the article is updated as of 8 December 2020, and is based on publicly available information. In addition, the thoughts and opinions indicated in this article are subject to any change made from time to time as is necessary to cater to our unprejudiced mindset. All information (including any links, quotes, opinions, reviews, etc.) here is provided on an AS IS basis without any liability whatsoever.
It is not guaranteed that the information is 100% accurate, though every effort is made to make it as accurate as possible. By reading and/or using any information given in this article (in the past, present and future), you agree that you are solely responsible for the results and conclusions drawn by you and bear full responsibility for the risk or any harm that may occur.
If any of the information above is outdated or incorrect, or if the concerned organization does not want to be mentioned here, please feel free to reach out at marketing@kaleyra.com.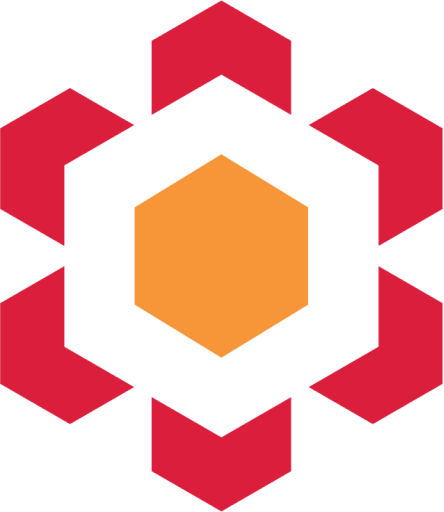 Tharika Tellicherry